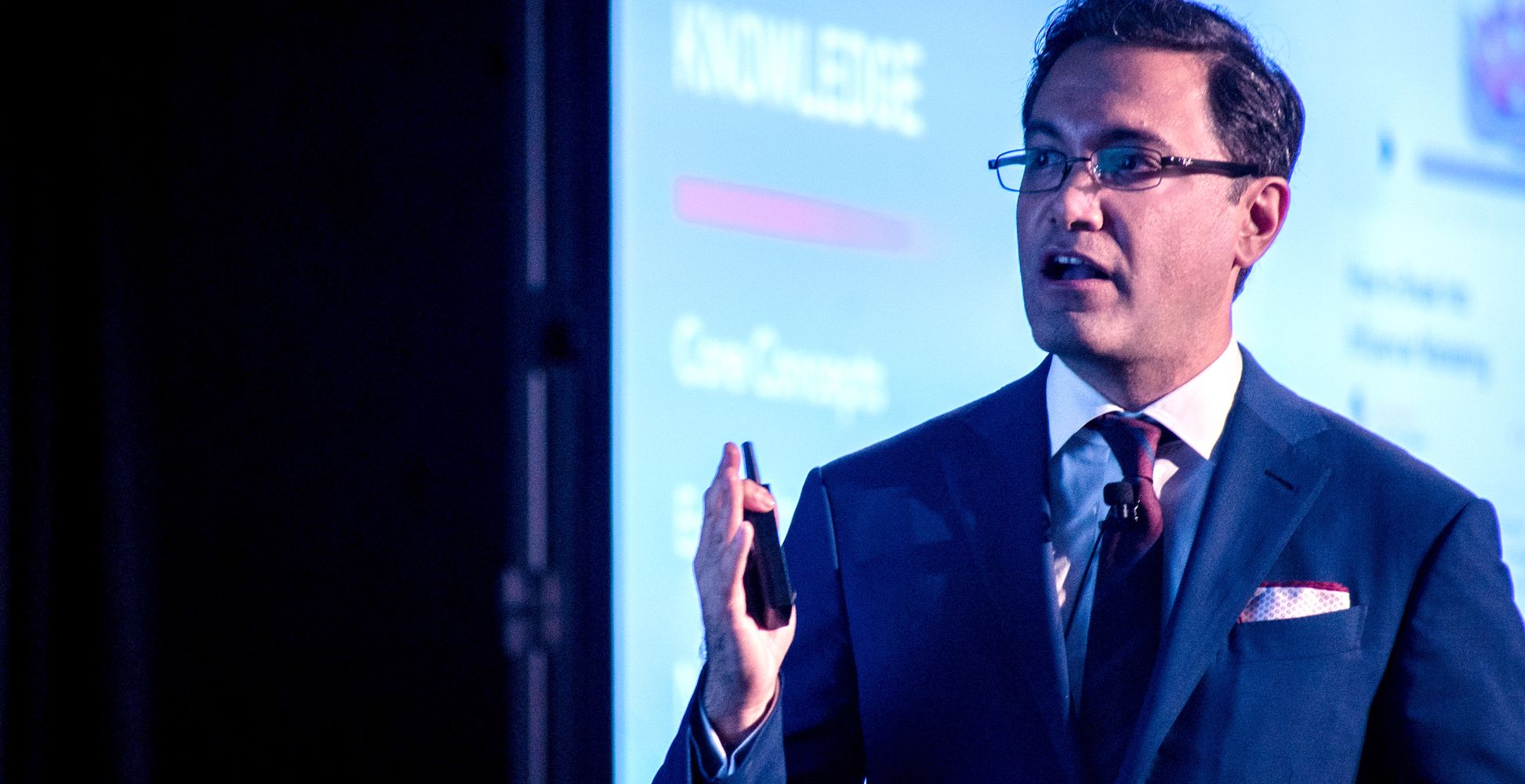 Beauty Independent Publisher Nader Naeymi-Rad Has Big Plans For The Future
With 90 days now under our belt, Beauty Independent decided to engage in some self-reflection.
The beauty business publication is the brainchild of Indie Beauty Expo (IBE) co-founder Nader Naeymi-Rad. As he and his IBE co-founder Jillian Wright managed the rapid expansion of IBE, he became convinced the independent beauty community that IBE served needed its own laser-focused publication. With the addition of Rachel Brown as editor in chief and Naeymi-Rad assuming the role of publisher, Beauty Independent was born. Here, we ask Naeymi-Rad to share his thoughts on our run so far and reveal plans for Beauty Independent's future.
The idea behind Beauty Independent was a very personal one for you. Has the publication materialized the way you imagined it?
It was very personal for me in that I was spending an hour reading half dozen publications every day to only get a few drops of relevant content. Plus, what was there often felt out of place. It's as if the industry ignored the sector for 30-plus years and, as soon as large strategics began paying big multiples for indie brands, people tried to shoehorn coverage of the sector into their existing format. At best, I found the coverage insufficient and, at worst, condescending towards indie brands. Plus, the beauty entrepreneurs I had met were a fierce bunch; they didn't need or want a pat on the back or an "atta girl", they wanted to learn the cold hard truth about running a small business and knowing how others were doing it. So, in these areas, I can honestly say that Beauty Independent is first thing I read every morning. Rachel and her team deliver something really special every day.  I love the pure focus on independent brands and the honesty and transparency of the articles. I also really like the focus on topics that matter to indie brands, many of them super-tactical and operational. And the tone is friendly, honest and informative, which is exactly what entrepreneurs need. Overall, reading Beauty Independent is like listening to a knowledgeable friend you like and respect tell you about stuff.
Has the launch of Beauty Independent met your expectations?
Met and exceeded! The response from the community has been amazing. Positive feedback and kudos have been pouring in from brand founders, aspiring entrepreneurs, buyers, investors and other members of the press. Just recently, we validated this with a large-scale survey we conducted with our readers. We had high hopes, but even those were blown away.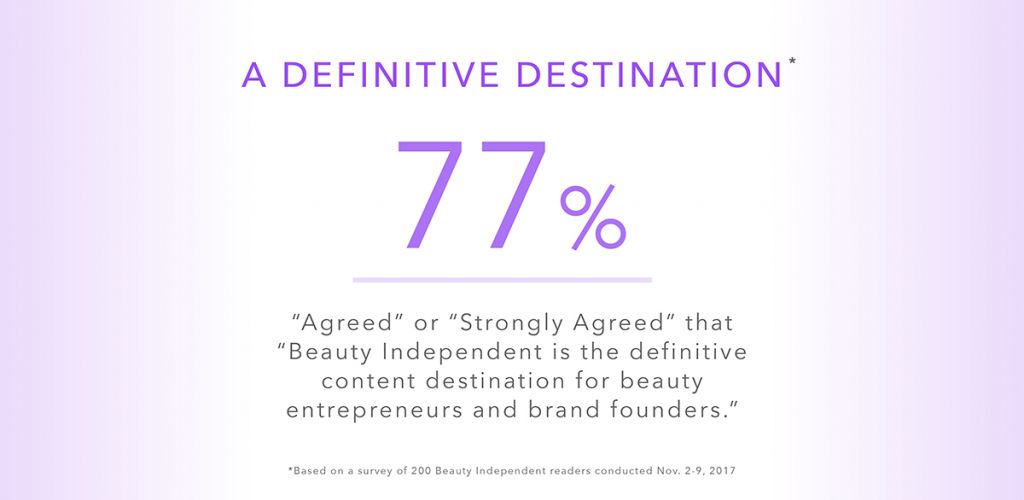 What stuck out for you in the survey results?
Primarily, that we "get" what it's like being a beauty entrepreneur.  It's not about complex macro trends or who L'Oreal might buy next, it's about learning how not to blow too much cash on packaging at launch and taking some comfort in knowing that every single other brand founder is dealing with same painful sh*t that you are. Our readers love the focus, quality and tone of Beauty Independent — it really resonates with them.
Where can Beauty Independent improve?
About a quarter of our readers felt we produce too much content per day. That was a surprise, but also not a terrible problem to have. So, for those readers who prefer less, we may have to find a way to let them taper the content — perhaps with a weekly digest. Beyond that, the main feedback was "Don't stop and give us more stuff!" Similar to when we launched Indie Beauty Expo, we have uncovered multiple layers of unmet need that we can help address.
Can you elaborate on what "more stuff" might be?
We're keeping our development plan close to the vest. We have established such a high standard with Beauty Independent that anything we do moving forward has to be just as good, if not better. So, there will be a lot of testing and prototyping before we launch anything new. But some of the areas we are working on are more resources to help beauty entrepreneurs grow their business as well as multi-language support for some, if not all, of Beauty Independent's content.  In fact, we are launching something next week, but you'll have to wait to read about it on Beauty Independent.
How will these new programs be funded?
When Rachel agreed to join this initiative, my exact words to her were "we have your back". It was very important to us that Beauty Independent have at least six months of runway post-launch to get everything in order before we had to worry about generating a dime of revenue. Plus, we had to establish credibility and metrics. So, during this period, we have supported Beauty Independent from IBE and shared our infrastructure, know-how and connections with them. As a startup, we know how to squeeze every last drop of value from every dollar we spend. We run a tight ship and have gotten very good at producing high-quality stuff, whether a show or a publication, at a fraction of the cost a larger player would have to bear. We hustle everyday; it's the indie way.
"We have established such a high standard with Beauty Independent that anything we do moving forward has to be just as good, if not better. So there will be a lot of testing and prototyping before we launch anything new," says Naeymi-Rad
Does that mean there may be pay sections in Beauty Independent in the next year?
Of course. We don't live in some fairyland where free content grows on trees. People develop content, and they need to get paid. Obviously, we are sensitive to our audience, most of whom are on a bootstrap budget, so we will be very thoughtful about what is behind the paywall and for how much. And there will still be plenty of free content.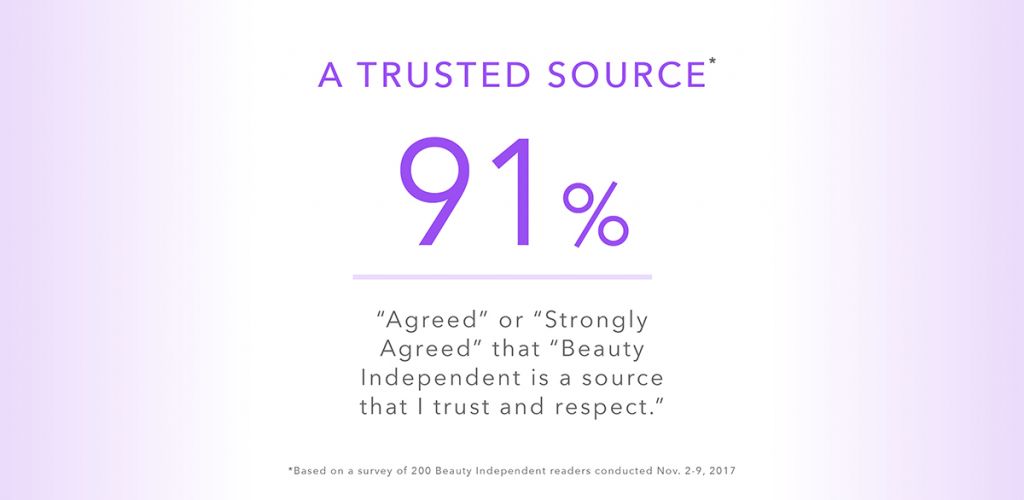 Any final thoughts?
Three. First I want to thank Rachel and the Beauty Independent/Indie Beauty Expo team for helping to launch this new publication in less than six months. Everyone worked to their limit and beyond to make sure we launched with a beautiful brand, a great site and library of existing content in time for IBE NY. Next, I want to thank the 350 brand founders who agreed to be interviewed by us and who shared their experiences, learnings and perspectives so openly and honestly. Their generosity is a big reason behind our success. Finally, I want to thank our readers who have engaged with our content and helped Beauty Independent realize its mission. We're here for you. We're here for the fierce.