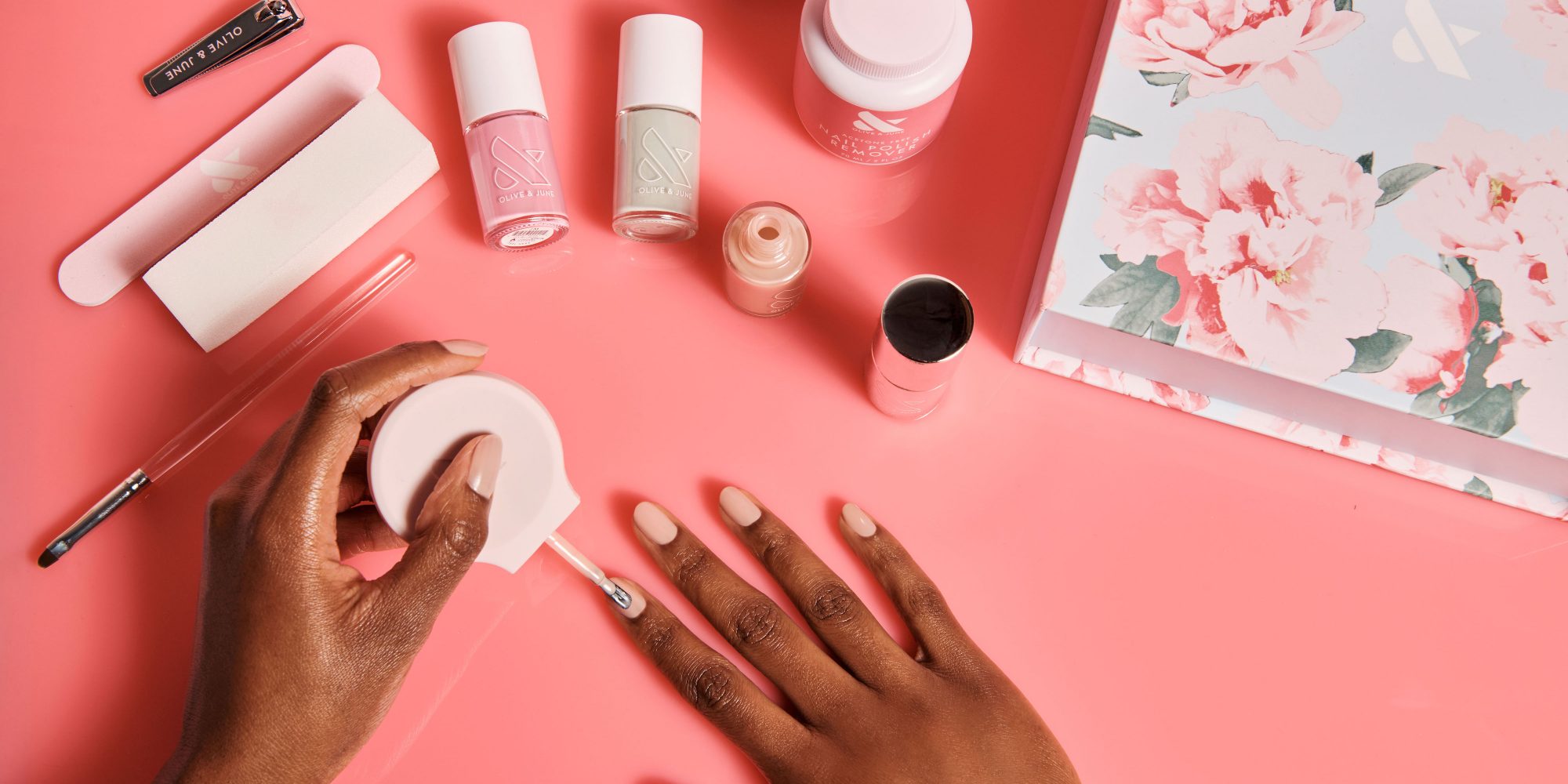 With Nail Salons Shuttered, Consumers Are Taking Mani Matters Into Their Own Hands
As lockdowns drag on, even the finest gel manicure is showing wear.
But many consumers have decided to not let their nails go into complete hibernation. They're taking matters into their own hands and snapping up merchandise for at-home manicures and pedicures. As a result, the e-commerce businesses of several nail care brands are on the rise.
Orly International Inc.-owned nail product and body care brand Sparitual's online sales have jumped 200% from last year. "It's a combination of things. Yes, people are at home, they're definitely wanting to focus on self-care. People are purchasing more nail lacquer and body hydration-type products," says founder Shel Pink. "We see that there's a need also to keep nails short."
The removal of gel manicures, a multistep process usually performed in a professional setting, has been a focus for consumers with gel manicures that are getting pretty tattered. Sparitual's sister nail product company Orly's at-home gel removal kit registered a sales hike of 600% last month. Jenny Duranski, owner of Chicago clean beauty spa and boutique Lena Rose, created a DIY Gel Removal Nail Kit after fielding calls from clients desperate to take off gel manicures they received prior to stay-at-home orders. Thirty of Lena Rose's $10 kits have been purchased so far.
Nail product purveyors are taking to social media to demonstrate products to customers accustomed to frequenting nail salons. Duranski has walked customers through the gel removal process on Instagram Stories. Olive & June, which has three nail salons in the Los Angeles area, has launched a Mani Bootcamp series on Instagram Live. Founder Sarah Gibson Tuttle leads the series, which features tutorials from skilled nail technicians and guests such as Sheena Yaitanes, the entrepreneur behind clean beauty brand Kosas.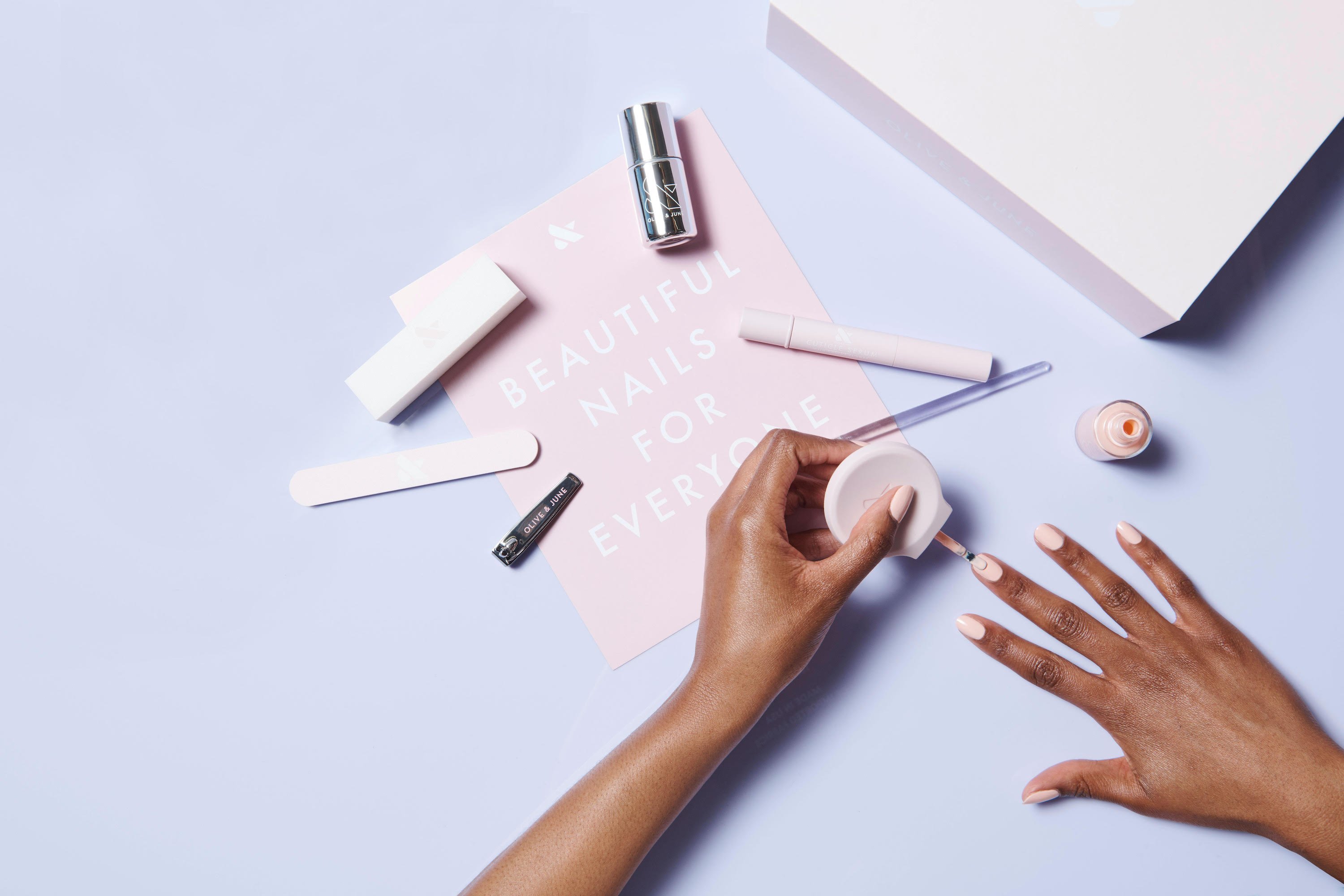 "We've all been cooped up recently, and it was really important to us to bring the community together for a fun activity," says Gibson Tuttle. "The response from our community has been so inspiring and uplifting. The key for us is listening to what the community is asking for and providing content that is answering that need."
Gibson Tuttle reports Olive & June's engagement rate has doubled since it premiered the Mani Bootcamp, and sales of its at-home manicure kits are 15 times higher than they are typically. Doubling down on content, Olive & June has introduced the nail style advice column Dear Olive. "We ask our followers to write in to our IG with their mani woes and, during Lives, I will walk them through how to fix the problem in real time," says Gibson Tuttle. "We expect it to be super helpful for not only the guest who is getting real-time feedback, but also for everyone following along at home."
Online sales bumps of nail products are a bright spot during a devastating period for the nail salon segment. Like thousands of beauty service specialists across the country, Olive & June closed its salons last month and laid of employees. It's unclear when its locations will reopen.
"The current pandemic has significantly impacted our business and the lives of our entire community. We've spent the past several weeks looking at every aspect of our business, including our supply chain, to make sure we're positioned as best we can be in order to weather this unimaginable storm," says Gibson Tuttle, adding, "This brand has been built on the incredible service of our manicurists and the entire salon staff, and we look forward to a day, hopefully in the not-too-distant future, when we can reopen and come back an even stronger Olive & June."