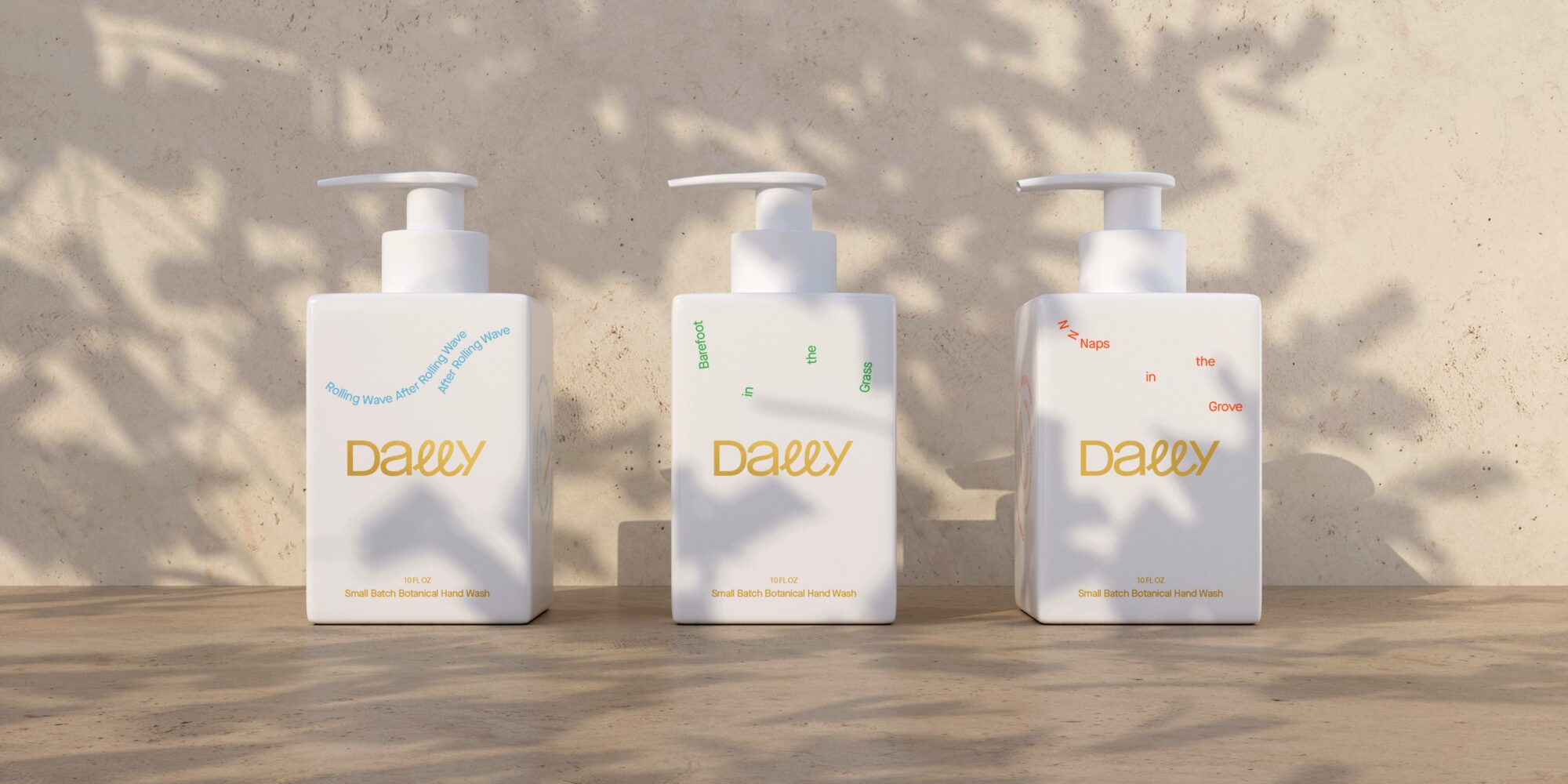 New Brand Dally Turns Hand Wash Into Sink Art
What does your hand soap communicate about you?
For many people, it might reveal they're in a hurry while they're shopping at the grocery store and tend to grab a cheap option quickly off the shelf. But new brand Dally is out to change the hand wash shopping paradigm by encouraging them to be intentional about the choice they make and have an esteem for the everyday product that they generally haven't had before.
According to co-founder Elizabeth Walton Egan, "Dally is high-design hand wash." Consumers drawn to it, she continues, "care about design. They care about quality and craft, and they want to have a bit of whimsy in their life. They don't take themselves too seriously, but they do take care of themselves."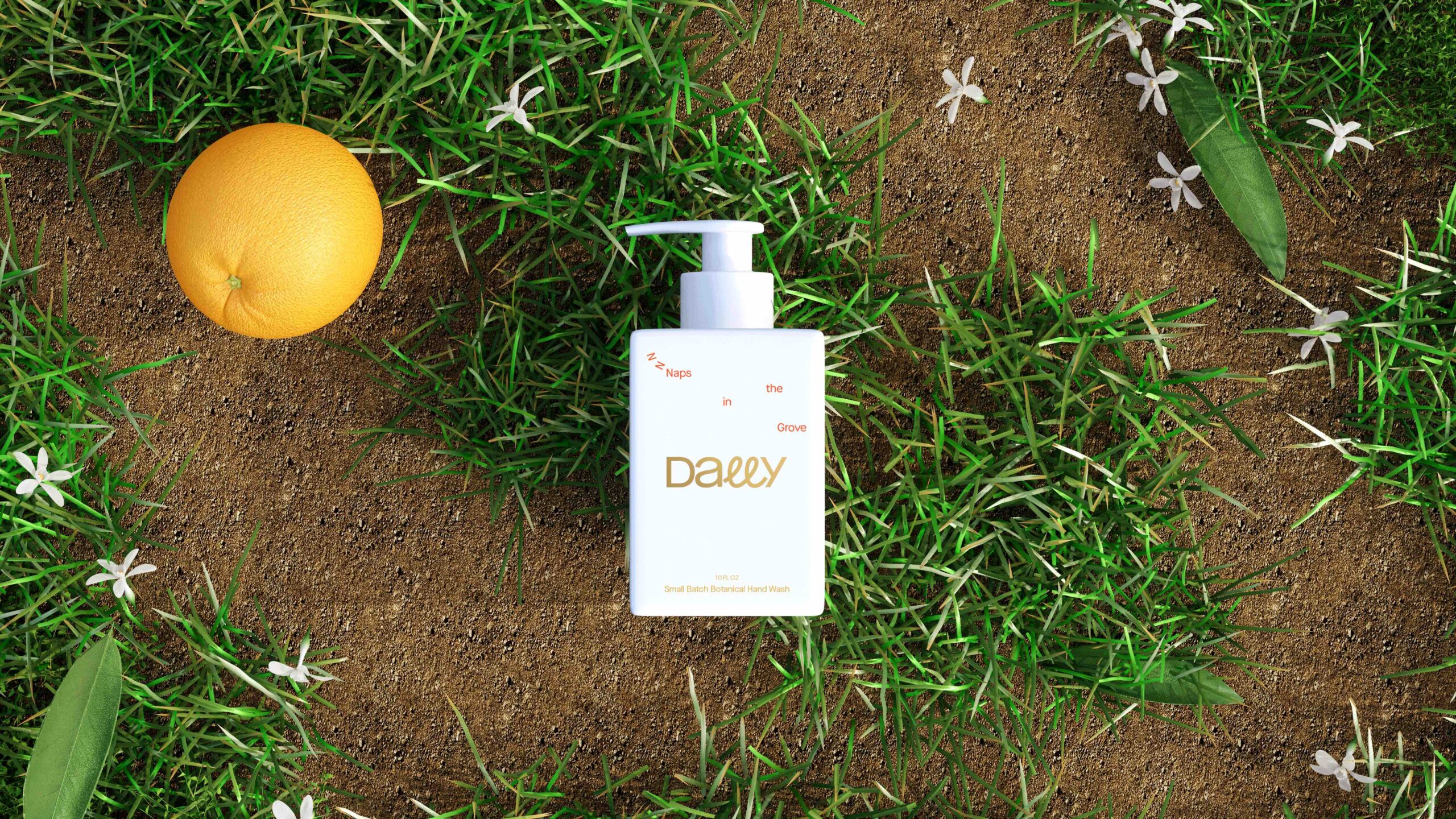 Walton Egan, a marketer named to Forbes' 30 Under 30 list last year for her global marketing and communications leadership at Yext, and her husband Kevin Egan, a copywriter with stints at Saatchi & Saatchi and Publicis, started developing Dally three years ago, well in advance of CNN's Sanjay Gupta teaching Americans how to properly cleanse their hands of the coronavirus. Convinced that Pentagram could implement their vision of a hand wash that wasn't merely a commodity, they asked designers at the firm that counts Lululemon, Starbucks, Tender Greens and Warner Bros. among its clients a simple question: What soap do you use?
"They said, 'We don't have one that's consistent.' To me, that showed there is a white space. Clearly, there isn't a design-first soap that's out there that is something that people feel attached to or recognize. I think that's the way they became interested in the project," says Walton Egan. "We haven't thought enough about this category."
"Dally is high-design hand wash."
Together with Pentagram, specifically graphic designer Eddie Opara, the Dally co-founders devised a recyclable custom white hand wash cuboid bottle with gold foil on the front. Unsurprisingly, words are important to Egan, and they're integral to the look of the brand. The monikers of Dally's three scents—refreshing ocean-tinged Rolling Wave After Rolling Wave After Rolling Wave, uplifting Barefoot in the Grass and citrus-forward Naps in the Grove—are arranged atypically on the bottles.
"We decided to make it a four-sided shape so you can have distinct experiences on each side," explains Walton Egan. "On the sink, it looks like a design object because it's angular and the light hits it in different ways." She says, "It's supposed to be a luxury product, but also something that has a little bit of whimsy and has personality." Dally is named for the term "dilly-dally." Walton Egan elaborates, "My husband has a loose relationship with time. We always would joke that he is a dilly-dallier. We threw the name out there as a joke, and Pentagram loved it."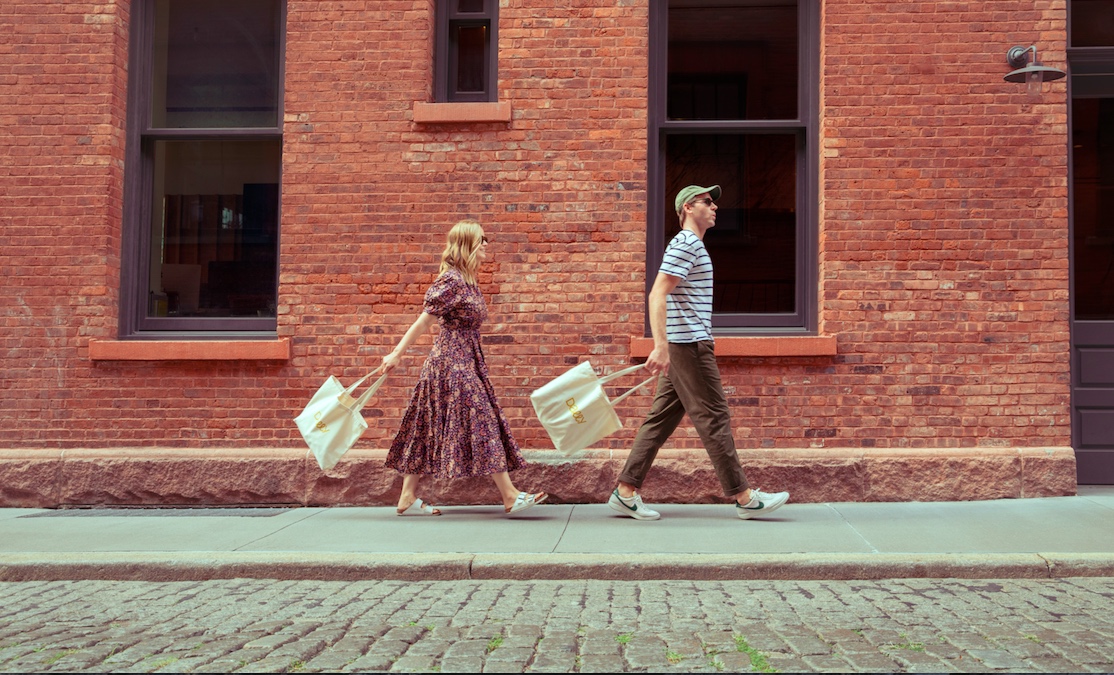 The sides of Dally's hand wash bottles have aphorisms in colored lettering that evoke the scents and the sentiments they arouse. For example, on the Barefoot in the Grass bottle, the following is etched in green: "It's hard to match the freedom that comes with kicking off your shoes and walking onto a wide open lawn. So we bottled it." Walton Egan says, "We want people to read the bottle. We want people to read the website because that's where there is a lot of fun and the brand comes alive."
Dally launched for pre-sale on Oct. 28 and will officially debut on Dec. 15. Its hand wash is priced at $32 for a 10-oz. size. The brand is beginning with a focus on a direct-to-consumer model, but Walton Egan emphasizes it sought to avoid a usual DTC website. She describes Dally's site as an eruption of visuals. It has large, vibrant dials inspired by vintage postcards, and its logo expands across the top as visitors scroll down the landing page.
"What if every single time you wash your hands you take a few seconds to pause and tell yourself to slow down?"
Around its official debut, Dally is heading from the screen to retail concept Showfields for three months to get its product in front of potential customers. For a hint of what they'll be checking out, Walton Egan shares Dally's formula is thick with a subtle lather. She refers to it as a "botanical hand wash" because Dally depends on natural ingredients. Its scents are derived from essential oils.
Walton Egan believes Dally's hand wash can be an instigator of regular self-care rituals. "What if every single time you wash your hands you take a few seconds to pause and tell yourself to slow down? How different would you be?" she ponders. "We like to inject self-care into something you are already doing." Normally, Walton Egan estimates people wash their hands six times daily, although the number has undoubtedly been rising in the abnormal pandemic period. That means there's at least six moments for self-care per day.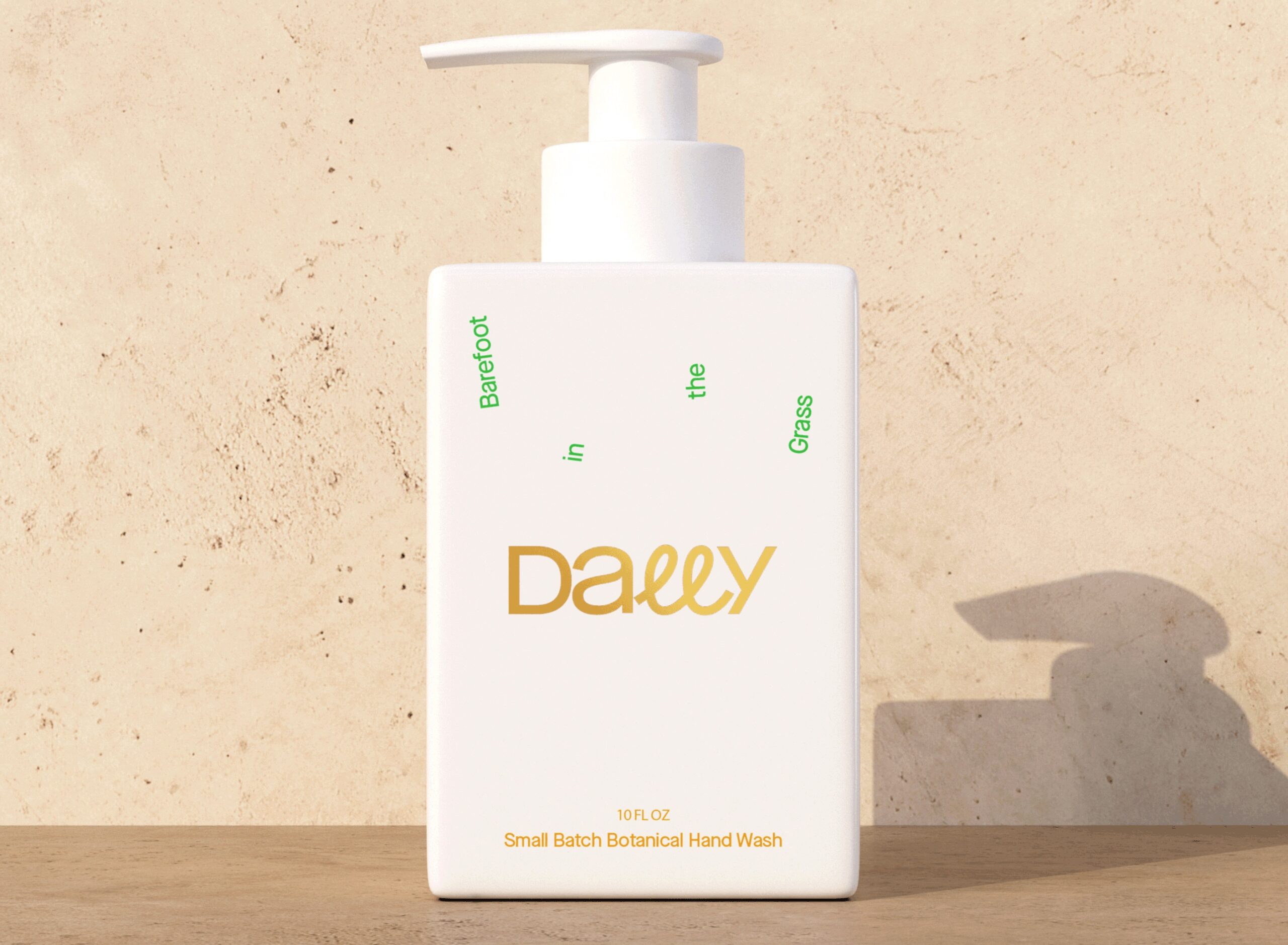 On its site, Dally extends beyond hand wash to notebooks, pens, postcards, bookmarks and tote bags. Currently, the brand doesn't have further merchandise in the works, but Walton Egan mentions future items will be enhancements of routine products. Dally is embarking on social media advertising, traditional public relations and influencer marketing. Retail is expected to be a growth driver. Walton Egan figures the brands fits a wide range of retailers, from clean beauty stores and home goods destinations to fashion boutiques and gift stores. Her goal is for the self-funded brand to reach $1 million in sales in its initial year on the market.
"One nice thing about hand wash is it straddles beauty, style and interior. It hits a lot of different categories," says Walton Egan, adding, "Because people are home, there's just an explosion of caring for your home and what you bring into it. So, people are taking a more considered approach to the things they're buying and putting out on display. If you are going to be home all day and washing your hands, you may as well enjoy it."