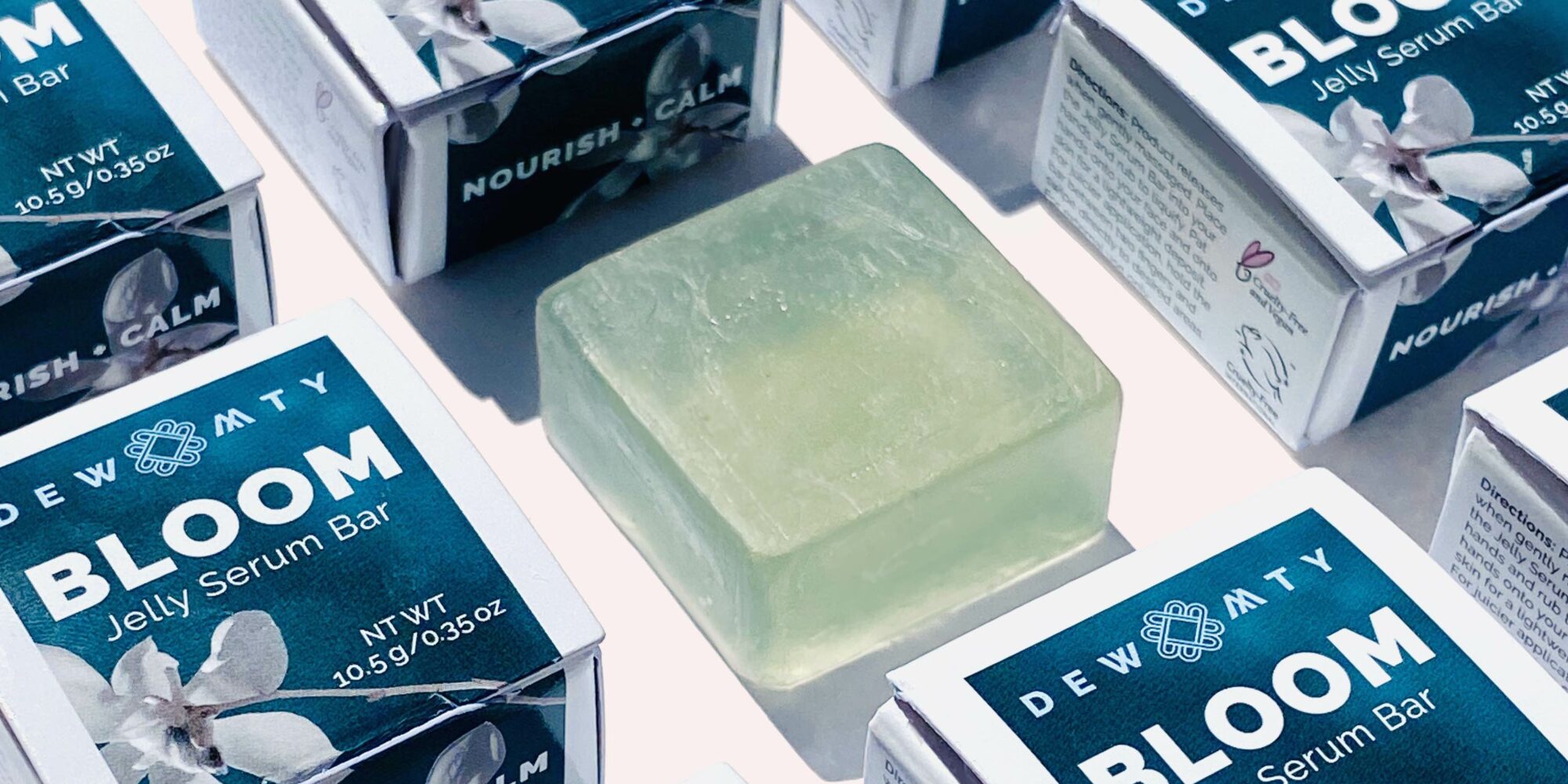 For New Brand DEW Mighty, Great Skincare Shouldn't Come At An Environmental Cost
DEW Mighty is giving skincare a sustainable makeover.
The new brand from beauty industry consultant Tiffany Buzzatto, a veteran of behind-the-scenes contract manufacturing and chemical supply, has kicked off with Bloom, a water- and plastic-free jelly serum bar reflecting its mission to design atypical products that amplify the conversation around earth-friendly beauty. The serum bar is packed with vitamin C, olive ester, squalane, licorice and magnolia bark extracts, and blue tansy flower, blue chamomile, hibiscus seed, jasmin flower, jojoba seed and ylang ylang flower oils, and priced at $45.
"We don't want to just continue to do the bare minimum and have something that's slightly better. Striving for the highest standard makes the most amount of change," says Buzzatto. "If you want to Band-Aid a broken system, you are going to come up with temporary solution, and that's where we want to be different. We want to come up with solutions to fix the problem."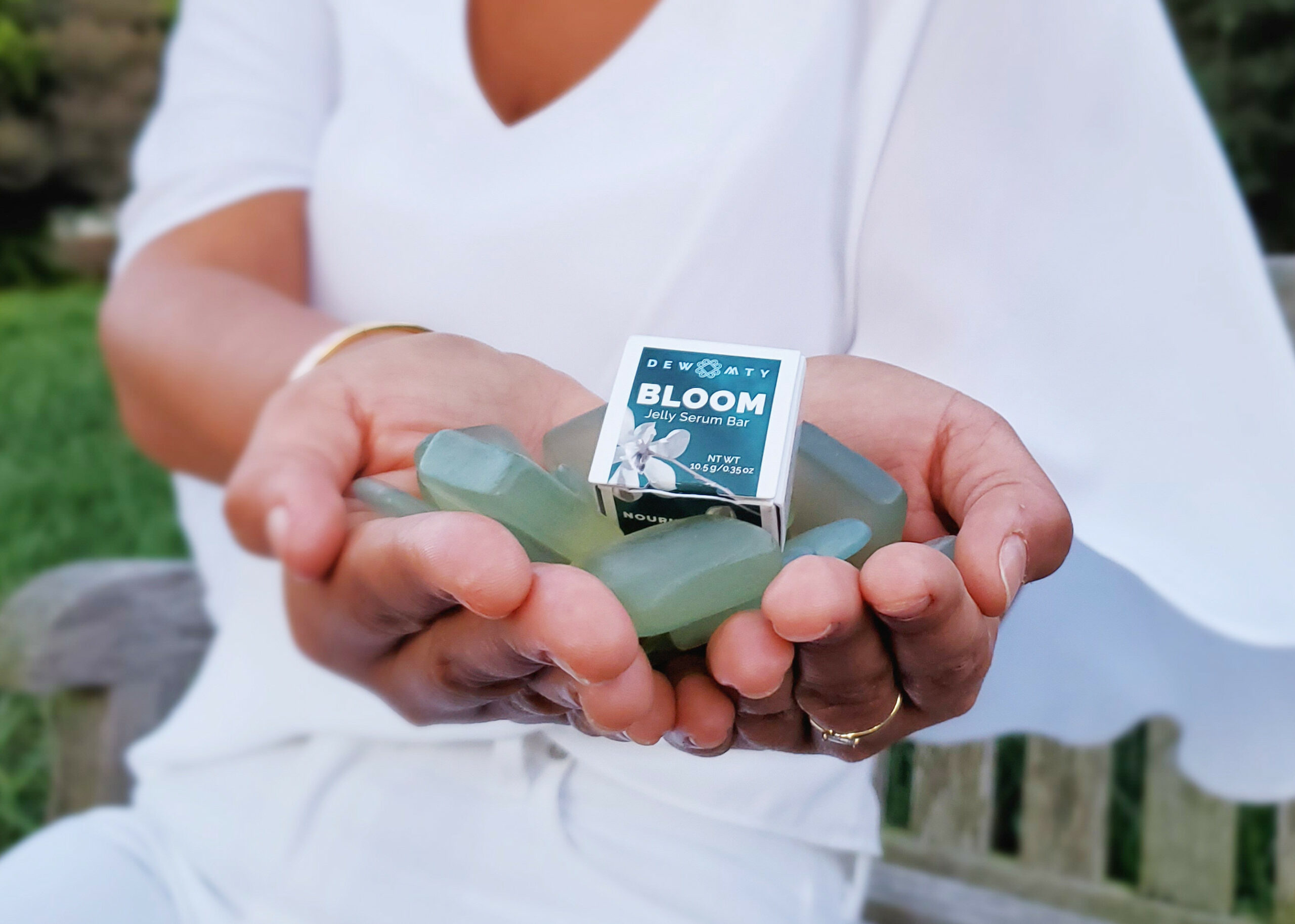 Zero-waste beauty is DEW Mighty's ambition. "We define zero waste as trying to eliminate as much as possible from needing to go to landfills," explains Buzzatto. "We really look at everything we do, from how we select our suppliers to how we ship items in order to be compostable, biodegradable and traceable. The crisis we have in landfills is closely linked to plastic production, and we don't want to create more of it."
"We don't want to just continue to do the bare minimum and have something that's slightly better."
The problem of beauty waste is vast—some 120 million units of cosmetics packaging flood the global market every year, according to Zero Waste Week—and Buzzatto encountered a lot of lip service paid to addressing it from brand clients, but not a lot of serious action. The lack of action convinced her to pour $65,000 to $85,000 into developing self-funded DEW Mighty. For its first year of availability, she's taking its business slow, and her aim is to sell through Bloom's initial production run of 10,000 pieces.
Amino acid-powered technology produces Bloom's jelly form. Consumers use the solid serum bar by swiping their fingers across it and applying the formula to their faces with their fingers or applying the bar directly to their faces. A single bar generates as much as 120 uses. Bloom is housed in a refillable metal container that's wrapped in Forest Stewardship Council-certified vegetable-coated compostable paper. There are two refillable metal container designs (wood grain and water ripples), and customers can buy a kit for $52 to choose between them. Containers can be purchased separately for $14.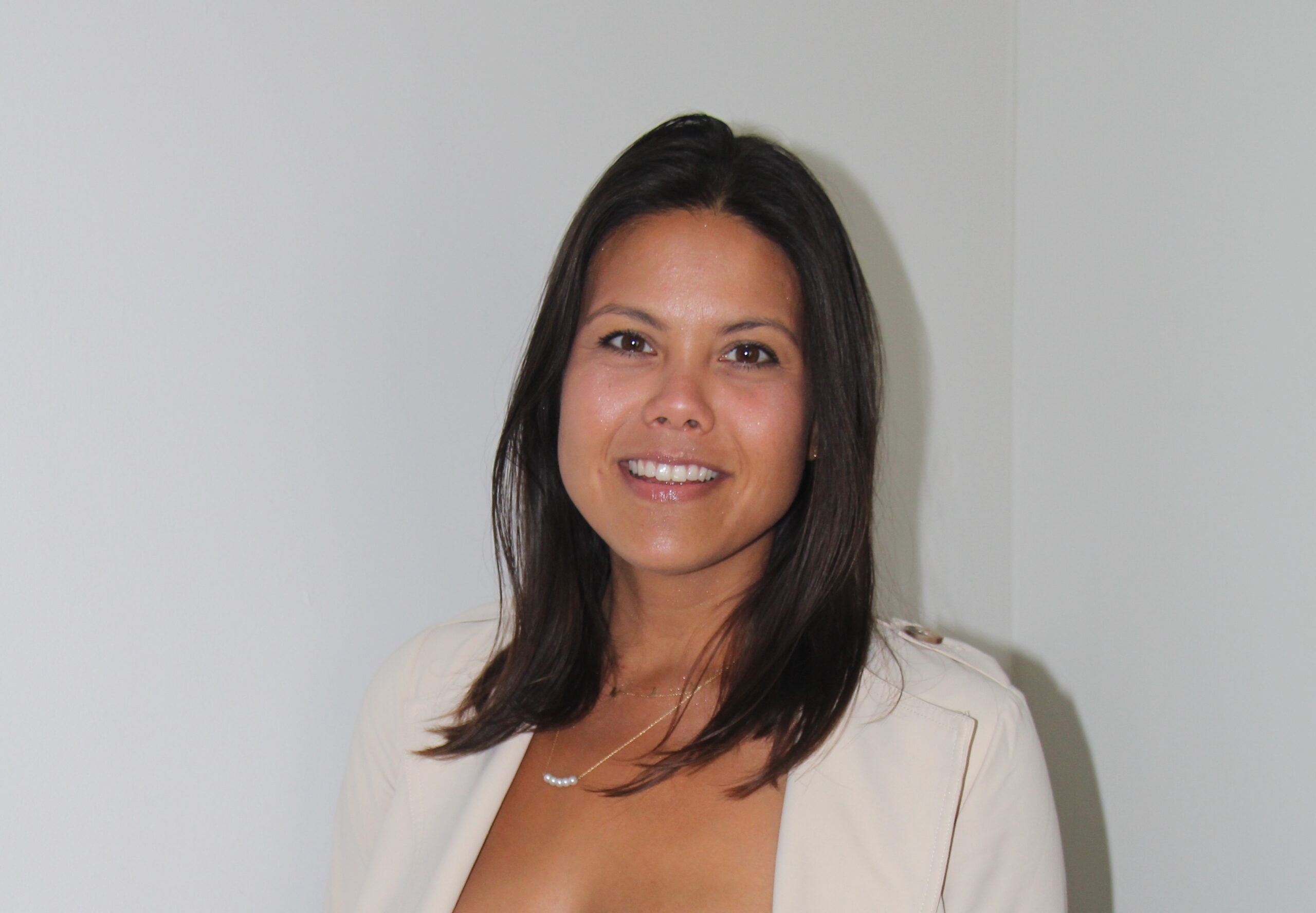 Within the next two years, Buzzatto plans for DEW Mighty to have three skincare products. The second product is expected to be a detoxifying mask. To satisfy Buzzatto, each product must reach hero status. "We are not going to be launching lines just to fill small, niche spaces. We are geared toward all skin types with a low SKU count of multifunctional products on purpose," she says. "We feel you can have beautiful skin without inundating yourself with many, many things."
"We are geared toward all skin types with a low SKU count of multifunctional products."
Buzzatto figures DEW Mighty's core customer is a shopper at Credo or The Detox Market. They prefer their skincare clean. They aspire to reduce their effects on the environment, but don't fully understand the steps to do so. Buzzatto elaborates DEW Mighty's customer "cares about naturally-derived sustainable ingredients and has the willingness to adapt her routine and apply a product in a different way."
Prior to the pandemic, Buzzatto anticipated pushing DEW Mighty into retail. With brick-and-mortar locations affected by efforts to stem the coronavirus, she's focusing largely on direct-to-consumer distribution for now. DEW Mighty has increased content product, and bumped up its advertising spend on Instagram, Pinterest and Facebook by about 50% over its pre-pandemic budget to drive customers to its website.
Buzzatto hasn't lost interest in retail distribution, however. She views zero-waste stores and grocers as ideal stages for DEW Mighty. The DEW in the brand name stands for Dreamers End Waste. No matter the type of store, Buzzatto isn't interested in partnering with retailers that are dismissive of green initiatives. She says, "It's so important for us that we keep strong to our high standards, and that probably means we aren't going to be a great fit for subscription boxes with brands wrapped in plastic."
In addition to selling DEW Mighty into stores, Buzzatto is out to lessen retailers' environmental footprints by educating them on best practices. Based in Hermosa Beach, Calif., she's starting her retail sustainability program with Southern California retailers. "We want to tie our sales goals into helping other companies becoming more green and sustainable in their processes," says Buzzatto. "Making a local impact is big for us."