This New Brand Makes Hair Extensions Out Of Banana Fiber To Stop Itchy Scalp And Plastic Waste
After suffering from a bad reaction to synthetic hair extensions, Ciara Imani May was fed up. "I was wearing braids back-to-back, and my scalp was inflamed," she says. "I felt like I didn't have any other options, and I didn't like that feeling."
May could douse her itchy scalp in drugstore products or even whip up ones on her own, but that wouldn't solve the problem long term. May decided she had to do something to give her the look she wanted without causing her scalp to become aggravated. In June 2019, she set out to launch Rebundle, a plant-based hair extensions brand. By May last year, it was in beta testing. Now, Rebundle's products are available for pre-order.
She started on the road to the brand by researching how synthetic hair is made and ordering a full analysis on products from the brands Xpression and EZ Braid. She discovered most of the faux hair in braids and weaves is constructed from plastic often coated with alkaline kanekalon acrylic fiber that can irritate the scalp upon contact. Rebundle estimates one in three women experience irritation from plastic synthetic hair.
"I used the synthetic hair ingredients to rule out what I didn't want in my product," May tells Beauty Independent. "As a result, Rebundle doesn't use animal meat fat, polyvinyl chloride, phthalates, emulsifiers or toxic dye."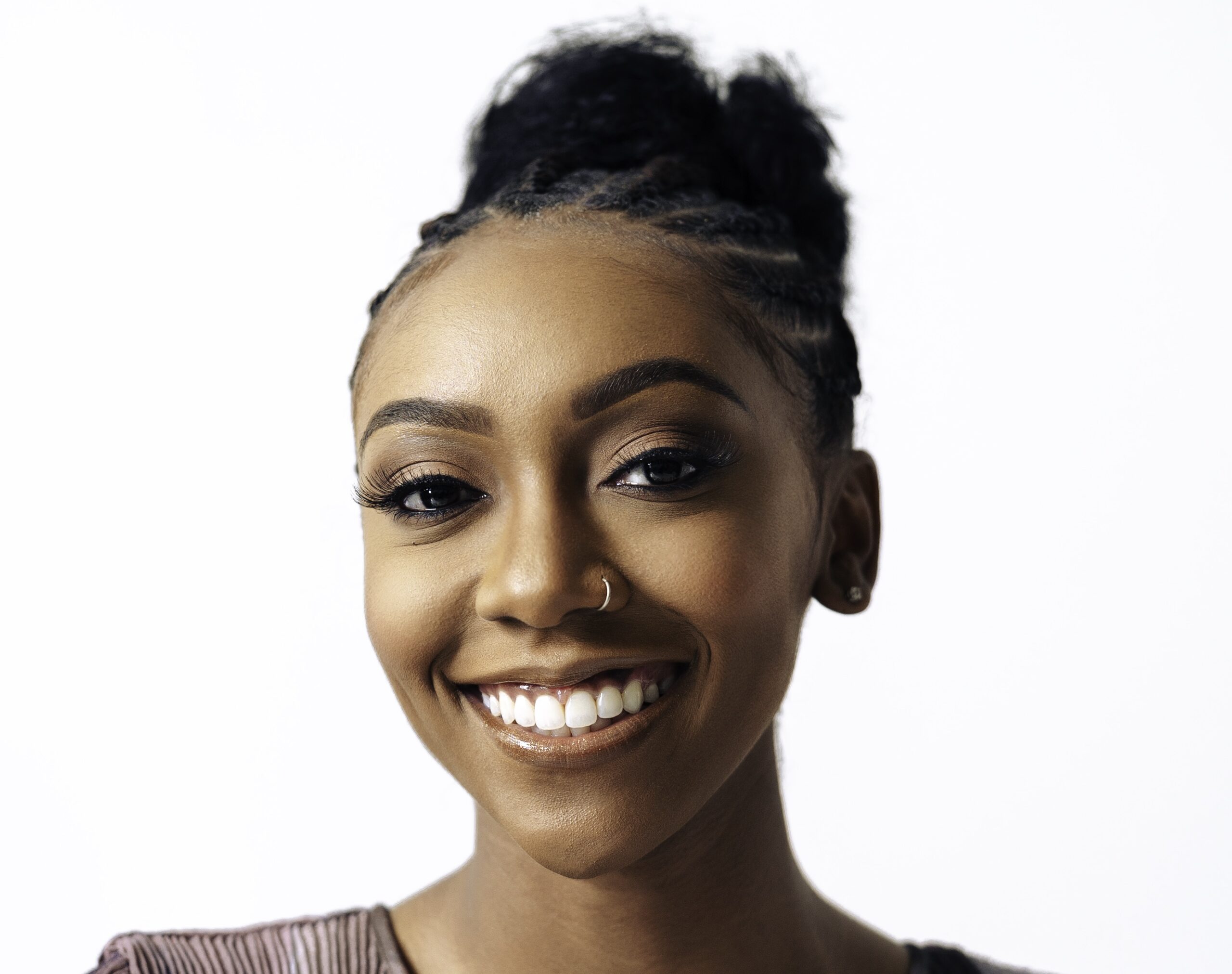 The name of the brand marries the term for synthetic hair products with the prefix "re" hinting at its environmental mission. May says, "Recycling plastic synthetic hair was the original purpose of the company, but, when I learned about the shortcomings of the hair industry, we pivoted to providing an alternative."
Rebundle does recycle artificial hair consumers send to it and has received 130 pounds so far. The brand divulges 30 million pounds of plastic synthetic hair wind up in United States landfills annually. Once it receives hair, Rebundle separates it by type and identifies ways to repurpose the material through company partnerships.
May says, "This program is still in development because peak volume is needed to really move the needle here, but we've learned how to recycle plastic synthetic hair with the materials we have collected since July 2020."
Solving for synthetic hair's problems wasn't a cinch. At the beginning, Rebundle didn't have access to the right fake hair developers and equipment, and it took multiple prototypes before it hit on workable extensions produced domestically.
"We're building this brand for ourselves and every Black woman who loves her braids."
"Synthetic hair is not manufactured in the United States. It is a heavily guarded and secretive industry," explains May. "When I called manufacturers, I couldn't get in contact with anyone but sales reps who were unsure if products were nontoxic and PVC-free. So, we had to reverse engineer everything with little to no support from industry experts."
Rebundle's team, including chief science officer Jessica Sanders and CMO Danielle Washington, considered six to eight different fiber types. Banana fiber was the winner. May says, "After we settled on extracted banana fiber, Jessica developed a process of treating and dyeing the fiber with a formula we created to achieve the texture and color to our liking." The result is a PETA-approved vegan product available for $20 in 3.5-oz. bundles of reusable and biodegradable black, brown or blonde hair without the coating that typically covers synthetic hair.
Rebundle identifies its early adopters as Black women tired of dealing with discomfort from plastic synthetic hair and conscious consumers interested in eco-friendly options. She describes the brand's potential customers as desiring to achieve their ideal styles without compromising the health of their scalp.
When asked how Rebundle measures up to the competition, including Lillian Augusta, a plant-based extension brand also debuting early this year, May replies, "We are the first to roll out plant-based braiding hair in the United States that is made in-house in St. Louis. We are the only brand addressing both sides of the problem: plastic waste and a plant-based alternative."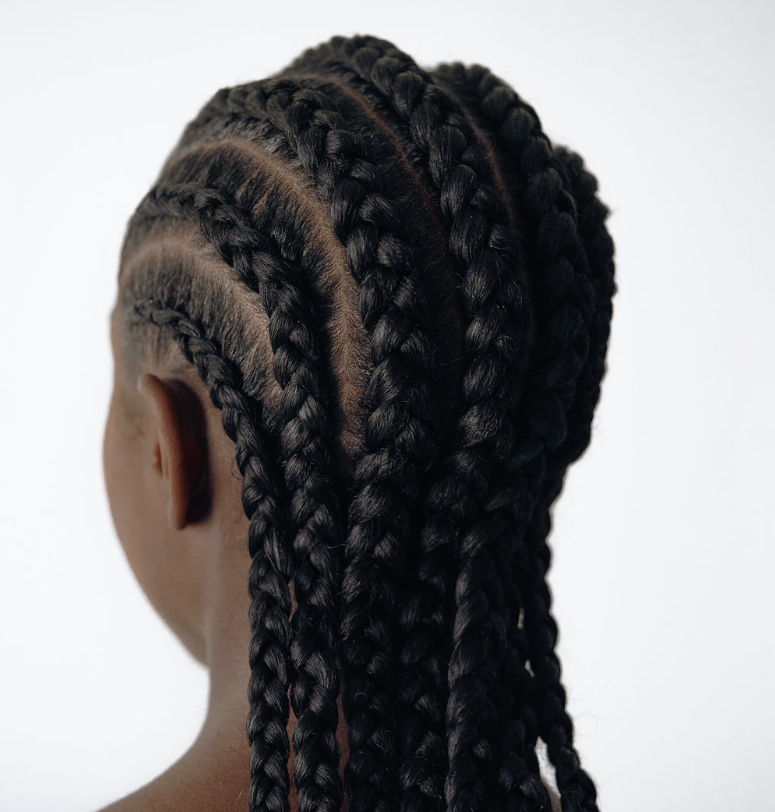 Rebundle officially went live last week. May's objective is for it to reach $10,000 in pre-order sales via its direct-to-consumer platform by early March. Since Rebundle's launch, it's amassed thousands of followers and subscribers. So far, the brand is on track to meet May's pre-order sales goal. She hopes to extend Rebundle's reach to hairstylists and retailers in the near future, and engage in brand collaborations as well as leverage influencer relationships forged prior to the launch. May believes Rebundle's dynamic, informative and honest brand message and imagery will translate well on social media platforms to spark consumer awareness.
Like they are for most startups, financial constraints have been a hurdle for Rebundle. May discloses the brand raised more than $110,000 between April and December 2020 through grants, competitions, accelerators and other programs. The market Rebundle is going after is large. Data intelligence firm Arizton projects the wigs and extensions segment will accelerate at a compound annual growth rate of more than 8% to reach $10.42 billion by 2024.
Rather than profits, May is driven by Rebundle being a remedy for an enormous issue generally ignored by synthetic hair product brands aimed at the Black community. She says, "My big picture vision is to make sure wearers are conscious of the dangers of using toxic synthetic hair the same way they understand the dangers of toxic sanitary products and other personal care products."
As May raises consciousness, she hopes to honor Black culture. "We're building this brand for ourselves and every Black woman who loves her braids," she says. "We [Black women] deserve to have ownership and control over a product we primarily use. I want Black women to enjoy their hairstyles in peace and confidence. There's not a brand that's really encapsulating the beauty of braid extensions, how much they mean to our culture, and all the details that go into it. The care, the wear, how long it takes to get them done, it's not being captured in a brand. So, that's what we're really focused on, building an experience around our experience wearing braids as Black women."