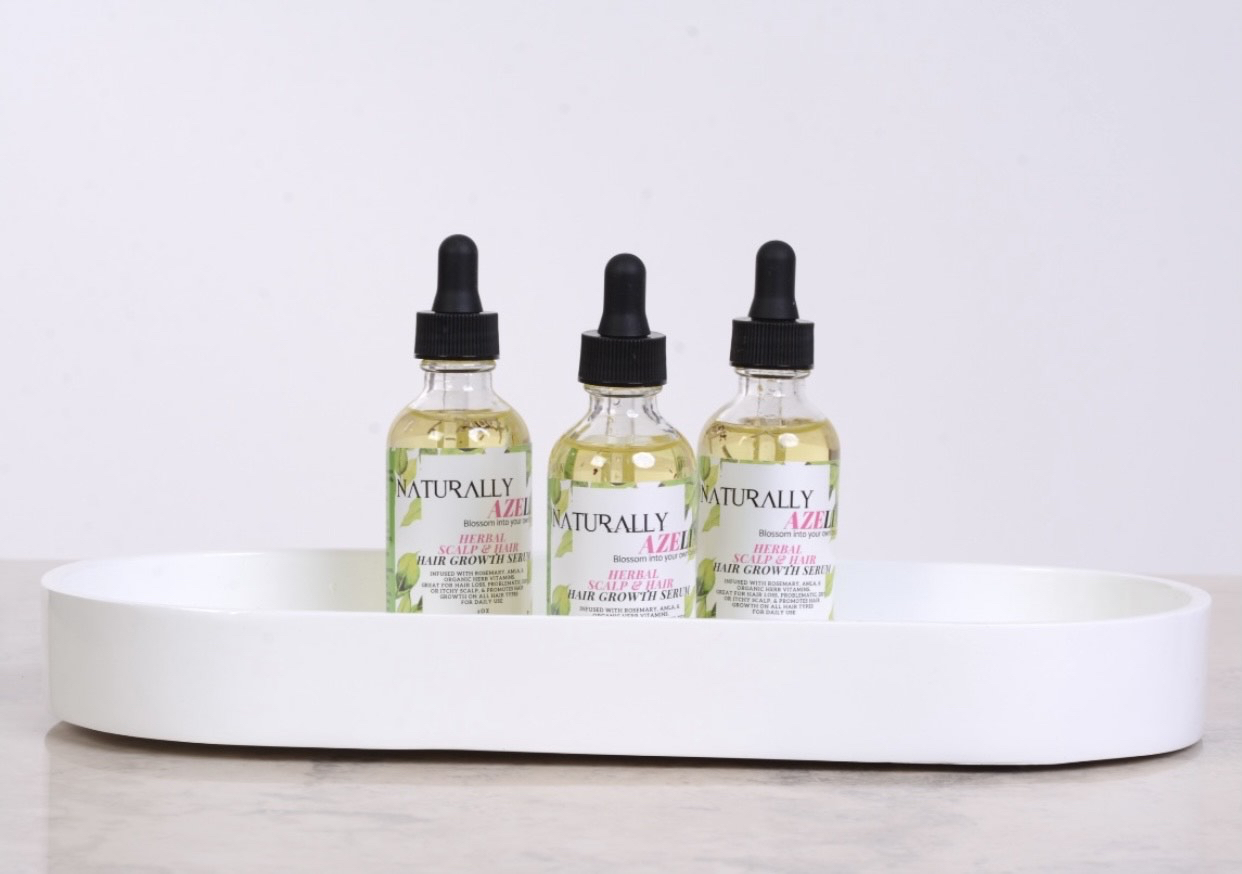 For New Brand Naturally Azelia, Great Hair Starts With A Healthy Scalp
Tara Bickerstaff always knew she'd end up in the beauty world.
As a high school student, she got her first taste of entrepreneurialism from the comfort of her mom's kitchen, where she spent her free time making money by washing people's hair, doing silk presses and flat ironing. By her freshman year of college, Bickerstaff was determined to launch her own brand. She saved up every dollar she could from her job at Ulta Beauty, unsure of what exactly it would go toward. One day, it just clicked.
While helping customers at the beauty specialty retailer, Bickerstaff fielded frequent inquiries about natural products addressing scalp irritation. There were only a few options she could recommend. Sensing a gap in the beauty market, she set out to create the natural solutions she detected were missing that put the scalp at the forefront of haircare. Bickerstaff launched Naturally Azelia in November last year with three items: Scalp Repair Exfoliating Scrub, Herbal Hair Growth Serum and Deep Repair Deep Conditioner.
"As a person that also suffered with a lot of scalp inflammation, dandruff and product buildup, I knew it was something I needed to create: natural, nontoxic and organic products that focused on the health and treatment of our scalp," she says. "Our tagline is, 'Blossom into your own beauty.' It's a spin on our natural ingredients, but we want you to also blossom into the best version of yourself by empowering yourself and having the confidence to love yourself and your hair."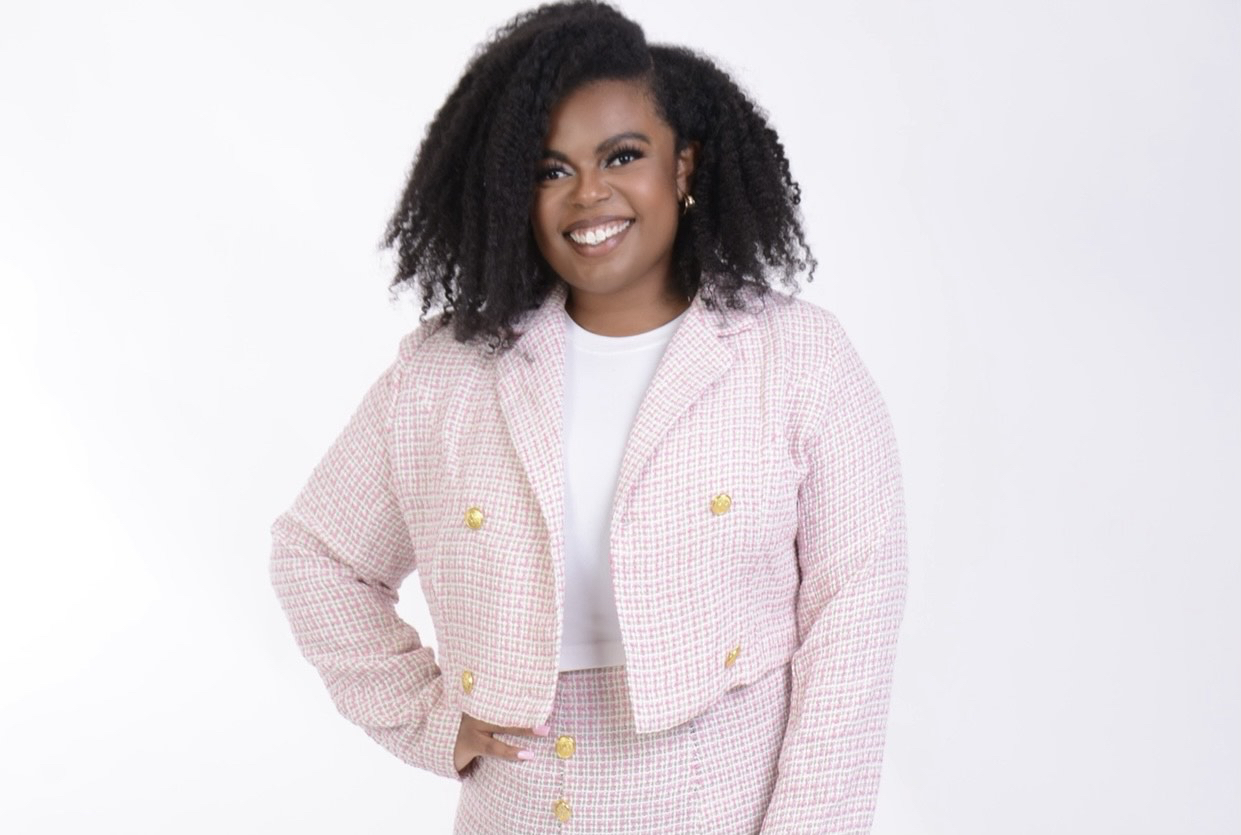 Bickerstaff invested approximately $7,000 to get Naturally Azelia off the ground, an amount that mainly went into packaging and product development. It took her three years to find the right product developer. She says, "Half of my investment into the company consisted of product samples and formulating products."
Bickerstaff believes finding a chemist that's a good communicator is key to forging a successful beauty brand. She says, "How do they respond to changing certain ingredients if products don't work effectively? Can you get in contact with them directly? Because that is essential for your business in the long run. Check out their reviews if they have any and request for samples to see how effective they work with your hair. Most importantly, make sure their warehouse is clean if you can see their warehouse in person."
During her search for a chemist, Bickerstaff researched ingredients and began iterating a handmade formula that would eventually become Scalp Repair Exfoliating Scrub. The formula contains vitamin-enriched ginger, which was chosen to strengthen hair, stimulate hair follicles and combat hair loss. It also contains lemon, sweet orange oil and mint to remove excess buildup, balance the pH of the scalp and soothe scalp inflammation.
"Don't let anyone make you feel like your idea or vision is too small because your vision can always be a part of changing someone's life or changing the world."
Bickerstaff tested the final iteration of Scalp Repair Exfoliating Scrub on herself for eight months to examine its efficacy and consistency. Six months prior to Naturally Azelia's launch, she sent almost 30 samples of it to friends and family. As glowing feedback trickled in, she decided to make it available with the brand's debut.
Naturally Azelia is priced to compete with brands in the masstige tier of the beauty industry. Its prices range from $5.99 for a sample size of the Herbal Hair Growth Serum to $55.99 for a set of its initial three products. Herbal Hair Growth Serum is the brand's current bestseller. Its lightweight formula contains Ayurvedic-inspired herbs like brahmi and organic amla extract to fortify hair and promote hair growth.
Bickerstaff hopes to come full circle with an Ulta Beauty partnership in the future. Target and Sally Beauty are on Naturally Azelia's dream list of retailers, too. Bickerstaff admires how retailers have curated and supported indie beauty brands in the past few years. For now, though, she's concentrating on scaling Naturally Azelia's direct-to-consumer channel and expects to stick with it for the next few years before investing in retail rollouts.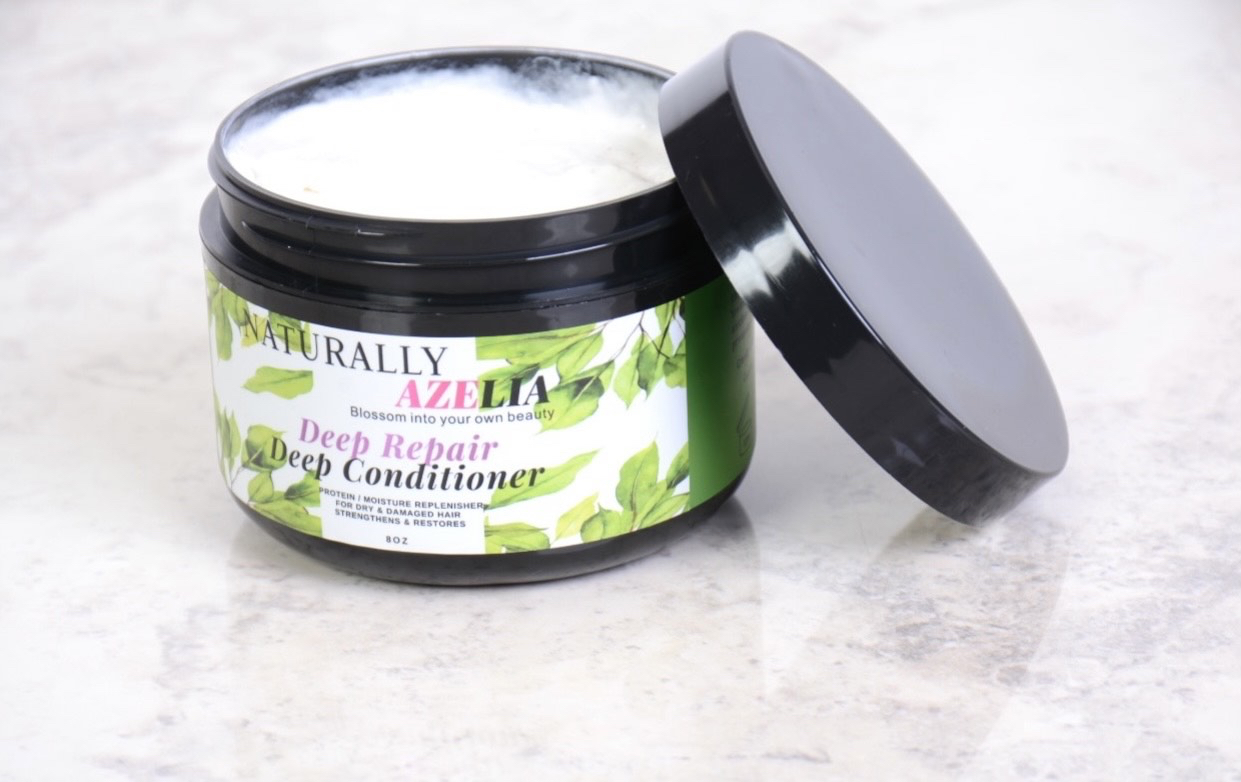 Like most brands launching during the pandemic, Naturally Azelia has faced its fair share of obstacles, including supply shortages, marketing challenges associated with the lack of live events and an incredibly crowded online environment. "When you have so many other businesses pivoting to DTC, it's hard for startups to get recognized or get brand awareness because everyone is running ads and paying influencers," says Bickerstaff. "It can be difficult for a startup, especially in this pandemic, to do those things for brand awareness without spending a lot of money. I'm still learning how to run, market and grow my business in a competitive field.
With the accounting and order fulfillment assistance of Bickerstaff's mom Debra, Naturally Azelia aims to generate at least $100,000 in sales by the end of 2021. Currently, the brand is attempting to align with the right influencers and foster a tight-knit digital community. Bickerstaff is engaging with customers on Clubhouse, the social network that allows people to join audio chatrooms. Off of screens, it's planning to safely participate in small pop-ups.
To her fellow beauty entrepreneurs, Bickerstaff says, "Find something you're passionate about, create a plan, and figure out a way that you can execute it. Don't let anyone make you feel like your idea or vision is too small because your vision can always be a part of changing someone's life or changing the world." To her fellow Black women entrepreneurs, she advises, "Remain consistent, creative and authentic in everything that you do because someone is always watching. You never know when your opportunity may arise. Trust yourself, stay patient, learn from your failures and always remain positive in everything you do."