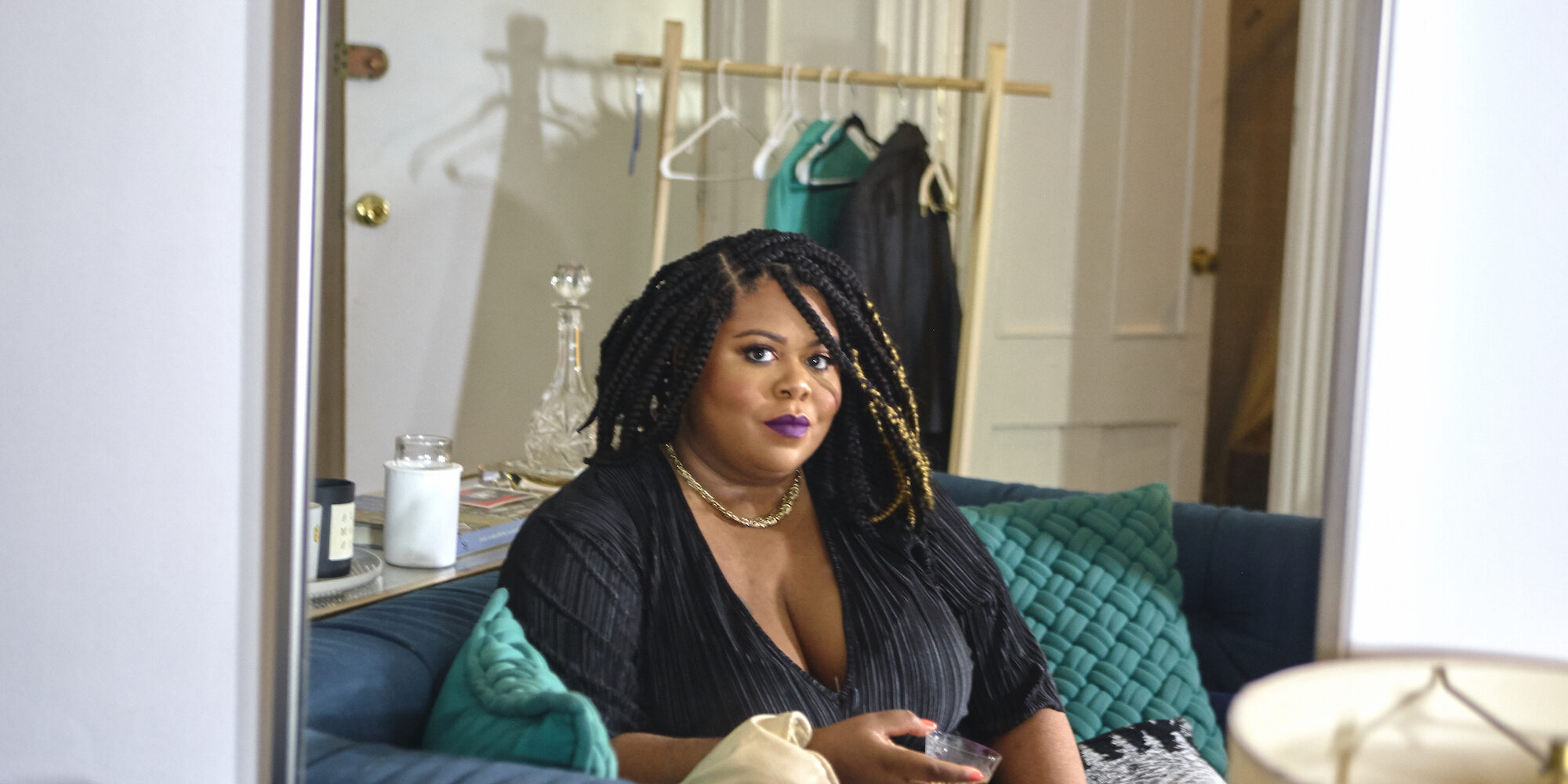 New Culture-First Beauty Marketplace Geenie Is All About Community
There are no purposeless beauty purchases at Geenie.
The online marketplace by marketer Chana Ewing, author of children's book "An ABC of Equality," who shut down its precursor Geeniebox in December, carries products from independent Black-, Indigenous-, LGBTQ- and people of color-owned beauty brands. It's launching with five lip products priced from $13 to $27, one each from Beauté Brownie, Fempower Beauty, Hi Wildflower, Kami Cosmetics and Gold Label Cosmetics.
Ewing, a self-professed cultural entrepreneur, says the brands available on Geenie "see beauty and their product development as an opportunity to really push culture." She continues it features brands that are "Black-owned, Black-centered and Black-led, but we are thinking also more broadly based on this idea of culture-first brands."
To Geenie, which is tapping community-building technology Geneva, community precedes commerce. Ewing explains, "We're a community first, plus a marketplace…Our biggest KPI is the growth of that community, how active people are, how much they're coming back, what they're doing, how they're connecting among each other." She believes the community aspect will give Geenie a stickiness discovery-focused marketplaces aren't usually able to achieve.
Geneva provides a private space online where Geenie members can have sensitive conversations about the intersections of race, gender and disability and more. The marketplace provides brands embracing them. "We're thinking about how we create safe spaces to be able to talk about some of the ways in which people have been hurt by the beauty industry, and what we're saying is that these brands are offering the antidote," says Ewing. "That might've been your experience coming into your own beauty and getting the messages of society. Now, here's a brand that you probably would've never known when you were a younger child."
Geenie plans to turn to its community for suggestions on future brands to bring to its assortment. Ewing says, "We're thinking about interesting ways of finding out which brands they want to see on the platform and having people feel invested in the success of these brands coming on the platform." She elaborates, "We'll be a full, robust marketplace where you'll be able to get your full beauty stack taken care of…In terms of how quickly that happens, that will be determined by how quickly the community grows and what we learn from the community as we're growing."
Ewing established Geeniebox, a subscription service curated by influential Black women, in 2017. "The boxes represented [the curators'] style, who she was, things that she found to be important," she says. "It was often authors, so we would include their book and, then, lifestyle items that covered beauty, personal care and home decor…People bought the box because they knew that it was endorsed by these incredible Black women. They also loved the idea of supporting Black- and women-owned brands. That makes people feel good."
Profitability proved challenging with the box model, though. Geeniebox contained full-sized products, and it was paying brands standard wholesale rates for them. Its monthly subscription fees weren't enough to keep it in the black. "We were working with smaller brands, and we weren't saying, 'Give us hundreds of products for free as samples to put in a box,'" says Ewing. "It adds up quickly, and we were always running out of money, especially since it was a self-funded endeavor. I felt like there has to be a better way of doing what this mission is."
"We're a community first, plus a marketplace."
Prior to making the tough decision to end Geenie Box, Ewing started contemplating the direction she should take her business in, cognizant that intersectionality would be central to its next iteration. Sticking with beauty made sense because beauty products were among the most popular products for Geenie Box. Furthermore, beauty is important to consumers of color and Black women in particular. Black women are estimated to outspend their white counterparts on beauty products by a factor of nine to one.
"Here's this audience that's hungry for beauty, hungry for more beauty content that speaks to them," says Ewing. "It's so wonderful to see Sephora is now doing the 15% Pledge, but, before this moment, 3% of their brands were Black, and that just doesn't make any sense. Putting my obsession with intersectionality, my background in multicultural marketing and our experience with the subscription box is how we came into Geenie."
Ewing has primarily self-funded Geenie through her business endeavors outside of it. On top of her money, she says it's received a small amount of angel funding. Two weeks ago, she started fundraising for a pre-seed round with the goal of securing $1 million. "Less than 60 Black women total have raised $1 million. That's how abysmal the numbers are. That said, I'm an eternal optimist. You have to be to be an entrepreneur, and we have a fantastic team," says Ewing. "The odds are not in our favor, but I really believe that we can do it."