This New Skincare Brand Is Like Your Personal Mental Health Coach
"I've always been a person that's consistently trying to work on myself, trying to better myself," says Marley Marl, a deejay and artist captured by director Julia Ngeow in Selfmade's video featuring three members of gen Z with varying temperaments and personal goals. "I think the No. 1 thing for me is learning rest as resistance."
At a moment when the pandemic has been a cataclysmic shock to ordinary existence, the new brand aspires to be a partner to people in the process of working on themselves. It views skincare as a vehicle for mental health and pairs its debut product premiering today, Secure Attachment Comfort Serum+, with a digital tool called CommonRoom that guides users through therapeutic concepts to bolster their emotional aptitude and confidence.
"I believe it's important to talk to women to say they are worthy as they already are and create a brand that meets them where they are in their lives and their lived experiences versus what happens today with brands, which is asking a person to come to them," says Stephanie Lee, CEO and co-founder of Selfmade. "We are very anti-guru and anti-telling you what to do. It's more about how we fit into your life."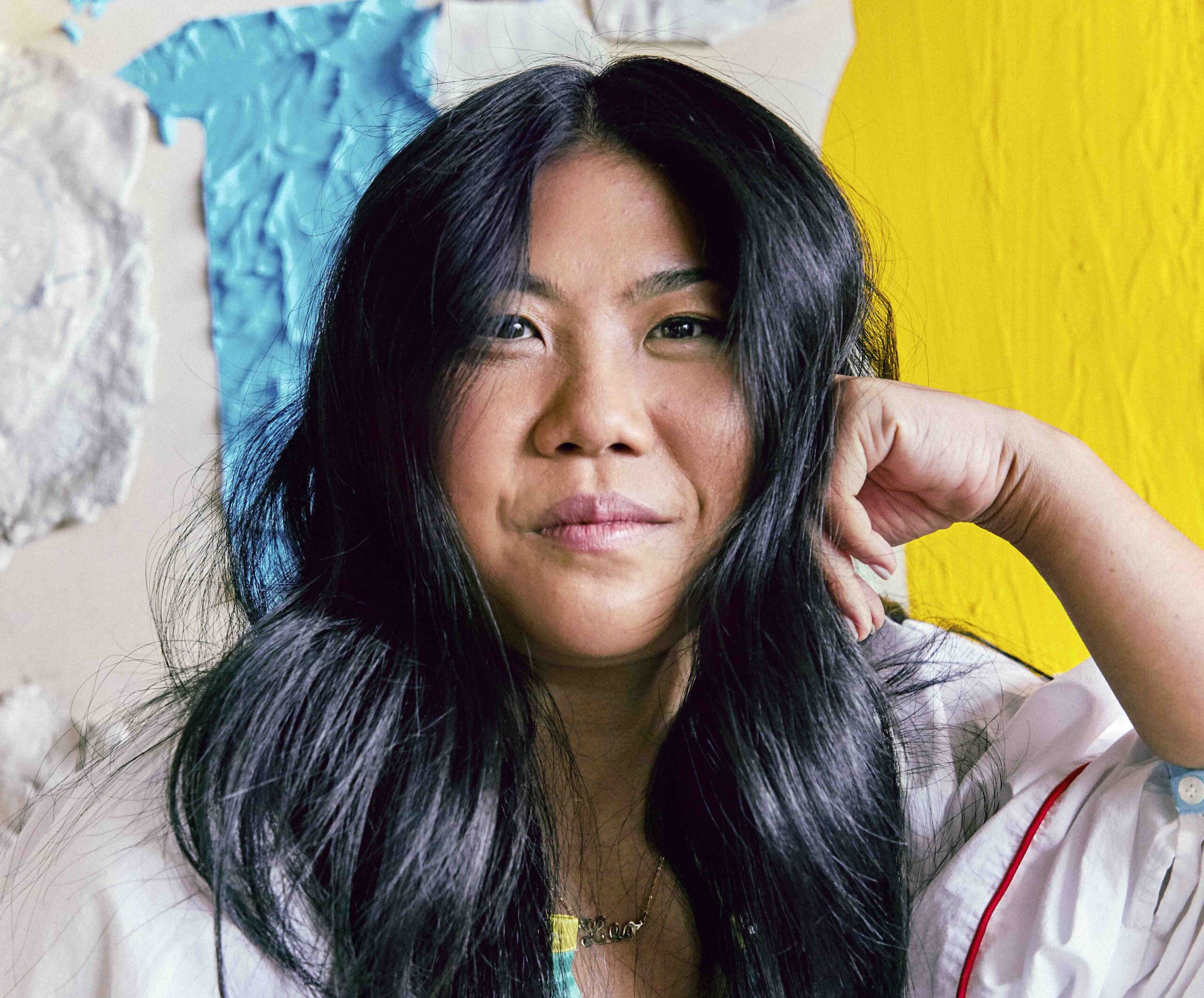 With its single product, Selfmade can fit easily into consumers' routines, whether they're elaborate or simple in current lockdown conditions. Formulated with clean beauty specialist Robyn Watkins, founder of Holistic Beauty Group, Secure Attachment Comfort Serum+'s hero ingredient helichrysum italicum was selected for its abilities to calm redness, improve barrier function and address the deleterious effects of stress on the skin. The product is priced at $36 and will be sold on Selfmade's website at the outset. The brand's pre-launch waiting list drew 3,315 sign-ups.
Lee commiserated with around 25 mental health professionals to vet the concepts Selfmade delves into. Byron Young, a psychiatrist with the Los Angeles County Department of Mental Health, and Jeshana Avent Johnson, a clinical psychologist at The Intimacy Seminars & Psychological Services, are advisors to the brand. Consulting with them and eight gen Z junior advisors, Selfmade developed its digital tool to get in touch with customers, and offer ideas such as journaling and short meditations to keep them attuned to their mental state. It tracks mood, sleep and self-care as well. Customers can set reminders that encourage them to establish skincare rituals by prompting them to apply their serum. Lee emphasizes, "Beauty is your relationship to yourself, not how others perceive you."
She explains Selfmade started with the concept of attachment because "our relationship with ourselves is the foundation of every relationship in our lives, and it's how we learn about safety, trust and comfort to give us independence and the ability to explore this world as an individual." She notes gen Z has a higher rate of depression than previous generations, and Selfmade has their minds in mind as it crafts products. Of the serum, Lee says, "It's really meant to help them find comfort, and really fill their cups up in terms of hydration and that feeling of juiciness especially at a time where we are feeling isolated and depleted." Selfmade's forthcoming releases will focus on resilience and emotional intimacy. It will add to its product roster next year.
"Beauty is your relationship to yourself, not how others perceive you."
Lee was immersed in the beauty industry at a young age. Her mother, an immigrant from Vietnam, went into hairstyling, and Lee describes herself as practically growing up in a salon. In college, she got a makeup artist gig at a MAC Cosmetics counter. From there, her career took a turn into politics. She was a field organizer for former President Barack Obama's 2008 campaign and later became director of the office of former first lady Michelle Obama she managing events and trips. In 2014, she returned to the beauty industry to join Estée Lauder, and ended up a part of MAC's global product innovation and design team. After about four years at the company, she suffered from a mental health crisis. She decided to exit the corporate grind, commit herself to intense therapy and travel the world.
"I spoke to women in 11 countries and 16 states about mental health and self-worth. What is amazing is that we all have the same stories about anxiety, imposter syndrome or misunderstandings in our relationships. While we celebrate diversity, sameness is what connects us so deeply," says Lee. "I came back last summer, and I asked myself, 'Do I get a regular job and live the corporate life again or do I really take huge leap?' I'm an introvert, and a person who is a problem solver and doer. It was mental work to say I will step out and do this, but I believe it's really important."
Lee has had parachutes to cushion her huge leap. Janelle Coleman, managing partner at management consultancy Four Letter Consulting and a longtime friend often acting as Lee's therapy accountability buddy, is her co-founder at Selfmade. Alexa Fischer Hampton, controller at Correlation Ventures, is another co-founder. Selfmade has raised roughly $300,000 so far in pre-seed funding from undisclosed angel investors, and friends and family. Lee says its goal has been to reach $750,000 in funding, but the brand's business out of the gate will determine the amount ultimately required to push it forward.
Selfmade ordered 5,000 units for its initial production run, and Lee hopes the brand will sell out quickly. She's excited by early consumer interest. Almost a quarter of visitors to Selfmade's website have converted to its waiting list. The brand has begun to cultivate a community via Instagram and Spotify. It will engage audiences on Twitter and TikTok soon. The brand has also produced a video for Secure Attachment Comfort Serum+ with Sinikiwe Dhliwayo, founder of BIPOC wellness organization Naaya, and a digital zine is in its immediate future, too. The zine will include profiles of Selfmade's customers. Lee shares one profile will spotlight a woman nicknamed Gordita embracing yoga and loving herself. She says, "It's been so incredible to see the power and vulnerability of people sharing more than what's on their Instagram."
As Selfmade enters a critical stage, Lee, who's coupling a dive into entrepreneurship with a move from New York to the small Northern California town Occidental, acknowledges that her mental health can be rocky. "Being an entrepreneur during these times is really tough. I was just talking to my psychiatrist about anxiety and she said, 'What kind of anxiety? Is it fear-based or productive?' I've been really checking in with myself. It's a work in progress," she says. "Every single piece of this brand speaks to your emotional well-being not being static. It's continuous work. It's about giving ourselves the grace and self-compassion to be OK not being perfect."