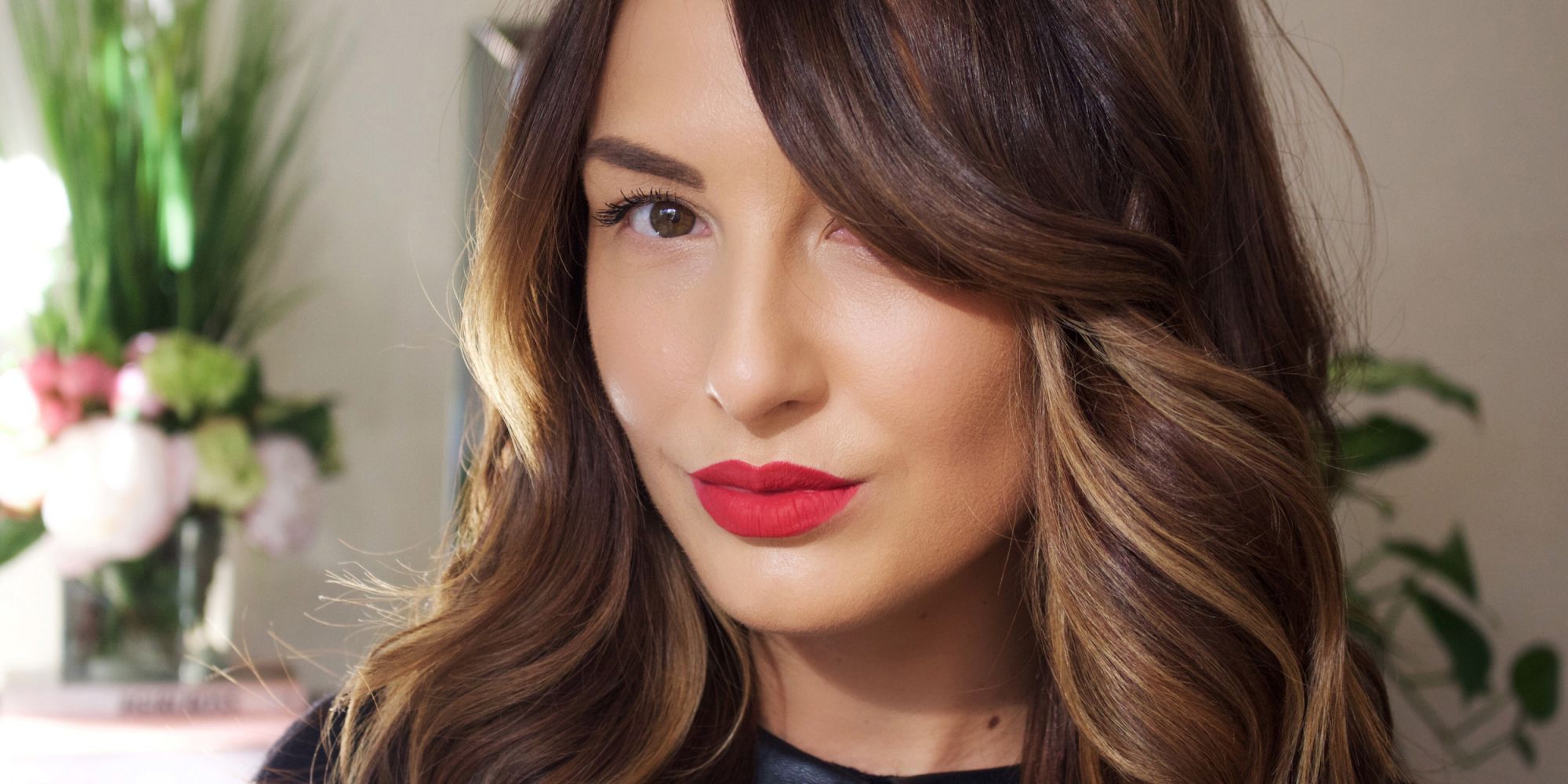 No Fakes Allowed: The Organic Bunny Scores Sales And Followers Organically
Early to the clean beauty digital scene, Amanda Jo, a.k.a. Organic Bunny, has become a standard-bearer for chic, on-trend natural makeup. She's methodically built a following of likeminded fans who devour her immaculate beauty imagery, and are now turning to her for coveted Organic Bunny subscription boxes and product purchases. Word on the indie beauty street is that her e-commerce venture rivals much more established retailers, and it's not even a year old. The Organic Bunny undeniably has big business hops. Beauty Independent caught up with her to discuss deciding to stop #spon, nabbing the best natural mascara, outpacing sales expectations, bonding with brand founders and adjusting operations for e-commerce escalation.
Why did you start Organic Bunny?
I was learning more about what companies like Monsanto were sneaking in our food, and I felt powerless when I was grocery shopping. It started out with food posts sharing tips on how to find what's organic and the differences between GMO and non-GMO. It was all so confusing, and I wanted a place to sort through what I was learning. No one teaches you those things. It trickled into makeup the more I was learning about what we apply on ourselves. At the time, five years ago, green beauty was almost nonexistent.
How did you transition to focusing on Organic Bunny full-time?
I was working doing online marketing for a fashion company. I was managing bloggers and affiliate programs. They made it very clear they weren't looking for people to grow within the company, which was heartbreaking, but I was like, OK, I can't dwell on that. I went to them and said, 'Will you let me work at home?' They surprisingly said yes. I had a contract position, and I could work at home on their stuff and my stuff. I had eight months, and I set a goal for myself to get some sort of income to walk away from the old income. I became an affiliate for brands like 100% Pure and, just by doing affiliate sales, I was able to make enough.
How did you cultivate your following?
I wouldn't go to sleep until I had 100 new followers a day. I would go to 100% Pure and, if someone said I love your products, I would engage them because that was my target customer. My followers are so perfect for my business because I literally handpicked them.
Tell me about your followers.
It's definitely girls around my age [of 33], but I do have younger girls. I had a 14-year-old email me the other day, and grandmothers email me. It's women who want to live healthier lives. A lot of them may have had health issues that forced them into looking at what they are applying.
When did you launch the monthly boxes and why?
In October of 2015. One brand owner said you should do a box, and I will donate product to your box because your customer is my exact customer. I was like, 'Oh, it's not unique. Everybody has a box,' but there are girls that want these products, and they don't know where to get them. So, I did a box of six to eight of my favorites. It's not just a beauty box. It's about cleaning up things you might not even think about cleaning up like laundry soap. It's like a personal shopper. I keep it very small because I can only pack so many. It's not that I can't sell more. It's sold out two months in advance. Eventually, I'm going to expand it.
Why did you go into e-commerce?
Once you have a subscription box, girls say, 'I wish I had a place to go to get all your favorites.' I make it super easy with my favorites all in one place. They can trust they perform great and are as clean as they can be.
What are some of your bestselling products and brands?
My bestselling item is mascara. It's because most natural mascaras are horrible, and smudge and smear. I carry the Lily Lolo mascara, and everyone raves about it. The Crunchi foundation does really well because it's so similar to conventional products. It reminds me of the old Estée Lauder Double Wear. Things that are similar to old favorites is what I sell best. [Other bestsellers are the] Plume Nourish + Define Brow Pomade, I literally sold 50 in a day, and Au Naturale lip stains and the Hynt Beauty concealer.
Who are your favorite beauty brand founders?
I love Anna [Domi] who owns Fitglow. She and I started around the same time, so I've watched her evolve, and she's been in my box maybe four times now. She's always encouraging me to grow and encouraged me to start my box. She's had so many obstacles, and she's pushed through. I admire her. I'm also close to Ashley [Prange] from Au Naturale. They have just been so supportive. It's fun to bounce ideas off of them. I'm working possibly on a holiday collection with Au Naturale.
I hear you are a force to be reckoned with in e-commerce. Why do you think that is?
It's definitely going really well. It's bigger than I thought it was going to be. I was super insecure starting it. Who is going to shop with me when there are amazing retailers? It comes down to my followers. Since I've spent so much time investing in my relationship with them, if I say something is going to be good, they know it's going to be good. A random brand without a face may have a harder time getting a sale.
I don't think it's super beneficial to just take a picture of a product on a box. I like to make it a mini story.
What about growing e-commerce?
I have over 500 SKUs, and I plan on doubling that as soon as I can move to a bigger warehouse. Right now, I'm still doing everything from home.
What's the process like to break into your e-commerce assortment?
I'm much pickier with the e-commerce site than with the Bunny Box. The retail store is definitely for my top, top performers that I can almost guarantee nine out of 10 people will love. I love and truly believe in the products. They have nice packaging because these girls are still girly girls. I'm not going to do something that's super Etsy and not made professionally. I like brands that invest in quality and go the extra mile.
If brands want to work with you as a social media influencer, what's the best way of doing that?
I don't do sponsored posts, which is different than other bloggers. I used to do them, but I feel bad when brands don't get value for what they pay, and I don't think you see a lot of movement from a one-time post. Creating partnerships is what I'm looking for. Everyone that's in the box, I tell them, 'Whatever you need, it's no charge. I'm here to help you grow.' Brands can say, 'I'm going to donate products for this cost, and I have a new launch, can you announce it or can you include us in your giveaway?' I prefer to work it out with each brand.
How crazy has beauty gotten on social media?
A lot of people have no clue that you can buy followers. I literally watched this one blogger go from 70,000 to 230,000 in a matter of four months. Come on. Brands see this and they get number happy, but you have to really study these people. They need to look for people who are really influential, and I do think you have offer them something. You can't just go to bloggers and say, 'Do you want to try a product?' We have hundreds of products sent to us free, so free product is no longer an incentive, but building a long-term relationship is beneficial.
How do you handle negative feedback?
I'm definitely a sensitive person and, because this is so much driven by passion and genuine love for what I do, when you work so hard and you are still not making one person happy, it's so defeating. But there is no time to really get down. Solving the problem as quickly as possible and pushing forward is how I get through. I just did a post on being positive and somehow that turned into me being called horrible names. There is always someone that takes your happiness and turns it around. So, there's no winning.
What social media platforms do you concentrate on currently?
I definitely spend a lot of time on Instagram because my biggest following is there. Facebook was a waste for a while because they filter out so much of the content on business pages. I realized Facebook Groups is definitely the answer because your content goes to 100% of the people in your group. I almost have 3,000 followers in my Facebook Group, so literally my content goes to 3,000 followers instantly. Facebook otherwise shows your content to only like 10% of your followers, which is horrible, and you have to buy ads.
How do you create an image for Instagram?
I don't think it's super beneficial to just take a picture of a product on a box. I like to make it a mini story. I have a zillion props and different backgrounds. If I am talking about sunscreen, I may show a beach bag or a towel, so people can envision using the product in real life.
What are a few of your business goals?
A goal is definitely to move into a new facility that can assist with the packing. I'm getting a new website. I want to fine-tune my business before I push to grow it much bigger. I'm going to launch international shipping, and I'm going to majorly expand my inventory. I want to find great brands that benefit the world, and that are still girly and fun.