NPD's Larissa Jensen Believes The Beauty Industry Is Heading Into A Strong Makeup Cycle
Over the last few years, skincare has been the engine of the beauty industry. Larissa Jensen, VP and beauty industry advisor at The NPD Group, believes it's makeup's turn to take over that role. 
Particularly in 2020, the focus was on at-home skin treatments. This year, NPD identifies fragrance and haircare as stars of the prestige beauty segment. In the third quarter, fragrance and haircare sales both rose 36% over the prior year. "These two categories are stealing the show in 2021," said Jensen during last Wednesday's Beauty Independent In Conversation webinar.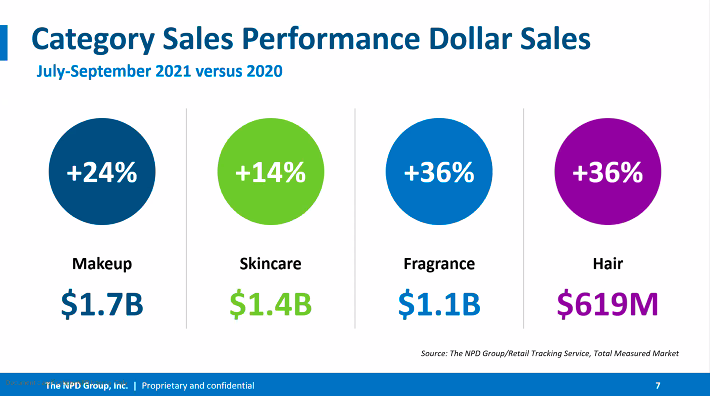 Overall, prestige beauty sales in the third quarter gained 25% to reach almost $5 billion. For the year, large product categories in skincare and makeup, namely serums, creams and foundations, have rallied. Makeup, a segment pounded by the pandemic last year, is registering a more vigorous rebound than skincare. 
Jensen explained NPD is paying special attention to the two categories because they tend to have a symbiotic relationship. One performs stronger than the other for a period of four to five years. Then, the pendulum swings. Jensen said, "This is an indication that we might be in the beginning of that next switch." 
Makeup, the biggest category in prestige beauty, is still down relative to 2019, but the category's trajectory is pointing upward. In the third quarter, sales of prestige makeup increased 24% fueled by products providing a natural look, think tinted moisturizer, lip gloss and blush, and, conversely, products for dramatic looks like lipstick, bronzer and highlighter. Contouring has been given a new life due to TikTok trends.
"The success of this category is truly the linchpin to the recovery of our industry, especially in the U.S. as it is the only country where makeup dominates sales," said Jensen. She advised brands to consider ways to capitalize on the resurgence of makeup in 2022. "If early indicators stick, we are headed into a period of strong growth for this category over the next couple of years," she said. "And it's going to likely be driven by both the natural look and that dramatic look, each of these looks require very different products."
Skincare sales surged 14% in the third quarter to hit nearly $1.5 billion. Body products like body cleansers, body creams, exfoliators and body oils, did well, but powerhouse skincare products like serums were the real sales motivators. Serums alone yield greater sales than all of the top-performing body care items combined.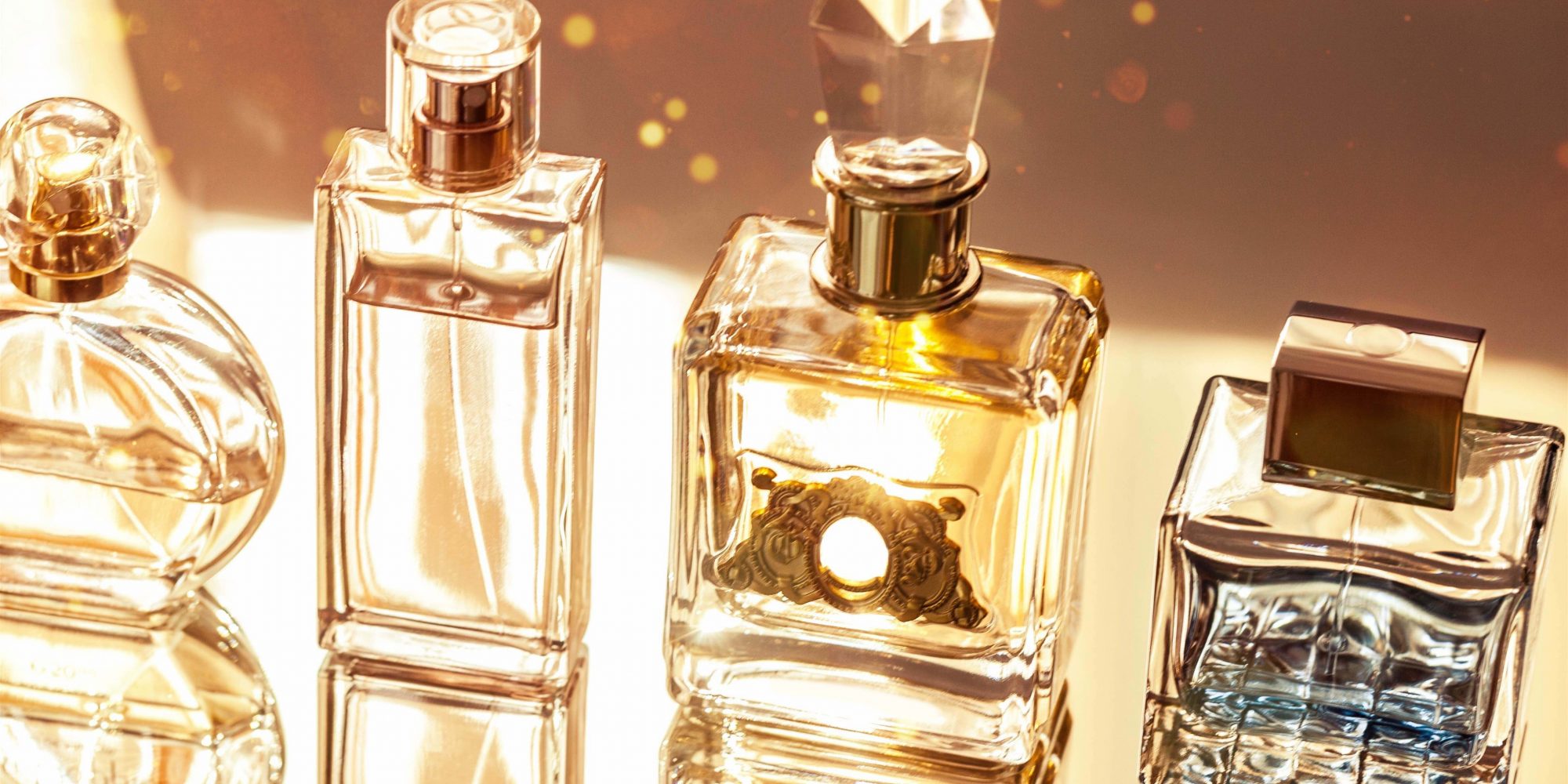 Jensen isn't overly bullish on skincare. "While we do expect continued growth in skincare over the next two years, it will be softer than what we've seen over the past year," she said. She recommended brands carefully navigate the category that's experienced volatility this year. 
Fragrance is outperforming the rest of prestige beauty. The third quarter marked the first time outside of the fourth quarter that it pushed above $1 billion in sales. Typically, the fourth quarter accounts for 40% of fragrance sales, and the smallest quarterly volume is generated in the third quarter. This year, NPD projects a formidable fourth quarter for fragrance. 
"This is the best time ever to be a fragrance brand," said Jensen, who cautioned that "because this category has seen such unprecedented dollar volume growth this past year, we do expect a significant slowdown in the year ahead. So, while we do anticipate that spend levels in 2022 and 2023 will remain above pre-pandemic, they will be below the astronomical volumes of 2021."
Consumers are using haircare at unrivaled rates. NPD has discovered that over 96% of consumers use haircare products. "We are seeing brands entering hair at a rapid pace, and consumers are scooping up all of the luxury hair products that they can," said Jensen. She detailed that consumers are indulging in pricier basics like shampoos and conditioners along with higher-end treatment products like hair masks, bond builders and scalp treatments.
The haircare category is anticipated to escalate over the next year. Jensen asserted brands within it should be working on capitalizing on the surge in consumer interest. In contrast, brands outside of haircare should understand what they can produce to offset the dollars that might be shifted to haircare. Jensen said, "Hair health and protection have been top of mind for consumers, so products that go beyond styling and basic hair will drive consumer interest over the next few years."