Odele's Co-Founders Share Five Crucial Brand Launch Strategies
In January of last year, Odele put clean haircare on the retail map in a big way by rolling out to around 1,000 Target stores.
Priced for the mass market at $11.99 each, the emerging brand's products include shampoos and conditioners in Volumizing, Smoothing and Curl Defining varieties, and three treatments: Texturizing Sea Salt Spray, Leave-In Conditioner and Air Dry Styler, which was spotlighted on "The Today Show" and honored by NewBeauty for its ability to calm frizz. "It continues to get featured as the perfect pandemic product because it lets you skip the blow dryer," says Lindsay Holden, a former senior buyer at Target for the home category and one of three Odele's three co-founders. The brand's Smoothing shampoo and conditioner are its most popular products among the shampoo and conditioner options.
Beacon Awards winner for Launch of the Year, Odele exceeded its sales goal for its first few months in business by more than 40%. "Our launch strategy was all about driving velocity at the shelf," says Odele co-founder Britta Chatterjee, former VP of marketing at haircare company Renpure, where she handled Target distribution. Odele is poised to expand its footprint in Target next year and will be exclusive to the retailer for another year. Hinting that the brand has several launches planned, Chatterjee says, "I'm excited to see what growth looks like there as well in our direct-to-consumer channel."
Beauty Independent asked Holden, Chatterjee and Shannon Kearney, the third member of Odele's founding triumvirate, about what works and what doesn't when it comes to a brand launch strategy. With the advantage of a bit of hindsight, they outlined five strategies indie beauty brands should pursue to execute a successful launch.
1. Carefully Identify The Market Gap
Clean haircare has long gotten a bad rap. The co-founders of Odele believed they could find an audience if they turned around its reputation by creating clean formulas that delivered on performance, and had an inclusive message and accessible prices. To land on the brand's formulas, they went through 83 rounds of testing over the course of five months. "We were obsessive about the formulation," says Holden. Timing helps, too. Odele hit the market as clean haircare, long an afterthought in the clean sector, started to gain steam. Coronavirus accelerated clean haircare's upswing as consumers paid more attention to at-home haircare. Odele solicited them with an appealing exterior as well as interior. It stayed away from the cluttered haircare packaging that's often on mass shelves, and enveloped its formula in bottles and tubes with minimalist design and gender-neutral tones. The products are classified for consumers by hair type and benefit. 
2. Bet Big
Odele's co-founders emphasize it's imperative for brands to have a grasp of the financial horsepower required to fuel a fruitful launch. Prior to the brand's debut, Kearney built a robust financial model with an educated guess about the amount of cash it would take to launch. Then, she doubled that number to ensure Odele would be operating under the best-case scenario not restricted by cash deficits early on. "We were conservative, but, at some point, when you're starting out, everything needs a little bit of a gas," says Chatterjee. She asserts successful entrepreneurs have to take risks and advises brand founders to go big or go home when creating forecasting models.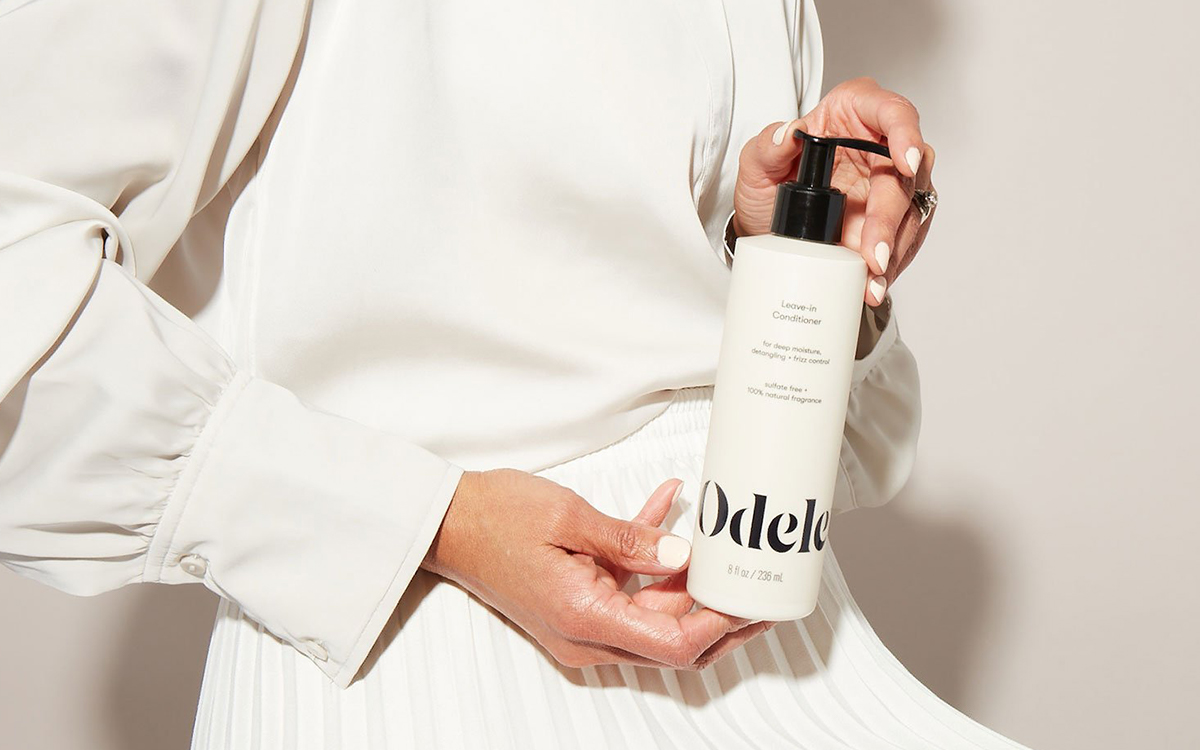 The approach to forecasting has paid off for Odele. The brand has avoided pandemic-related supply chain issues because it was aggressive on inventory early on. "We were able to cut these extraordinarily large purchase orders as soon as we got the first read on the business. The fact that we've been able to keep the shelves stocked at Target, especially in this environment, is really important," says Chatterjee. "It's all because we had a really solid understanding of the business economics modeled out." To help foster that understanding, she suggests tapping into networks of fellow entrepreneurs or asking around about retired entrepreneurs who often are happy to impart the learnings about cash flow, raising money and forecasting. Chatterjee says, "It's a super supportive industry."
3. Invest In Public Relations And Sampling 
"PR has absolutely been one of the most important aspects of our brand launch," says Holden. Odele embarked on a press tour to coincide with its launch, and secured 70-plus media mentions in outlets like WWD, People Magazine, Coveteur, PopSugar and Well + Good. The mentions resulted in Odele spots reaching some 520 million unique visitors per month. "Having established beauty editors endorse us I think is what made such a huge difference," says Holden. Odele hired Maser Communications to help drill down and communicate its story, and relied on the expertise of its co-founders to pitch various angles to pique editors' interest. For example, when talking with Parents Magazine, the brand leaned into the message that it works for the entire family, but prioritized functionality, key ingredients and benefits for beauty-oriented publications.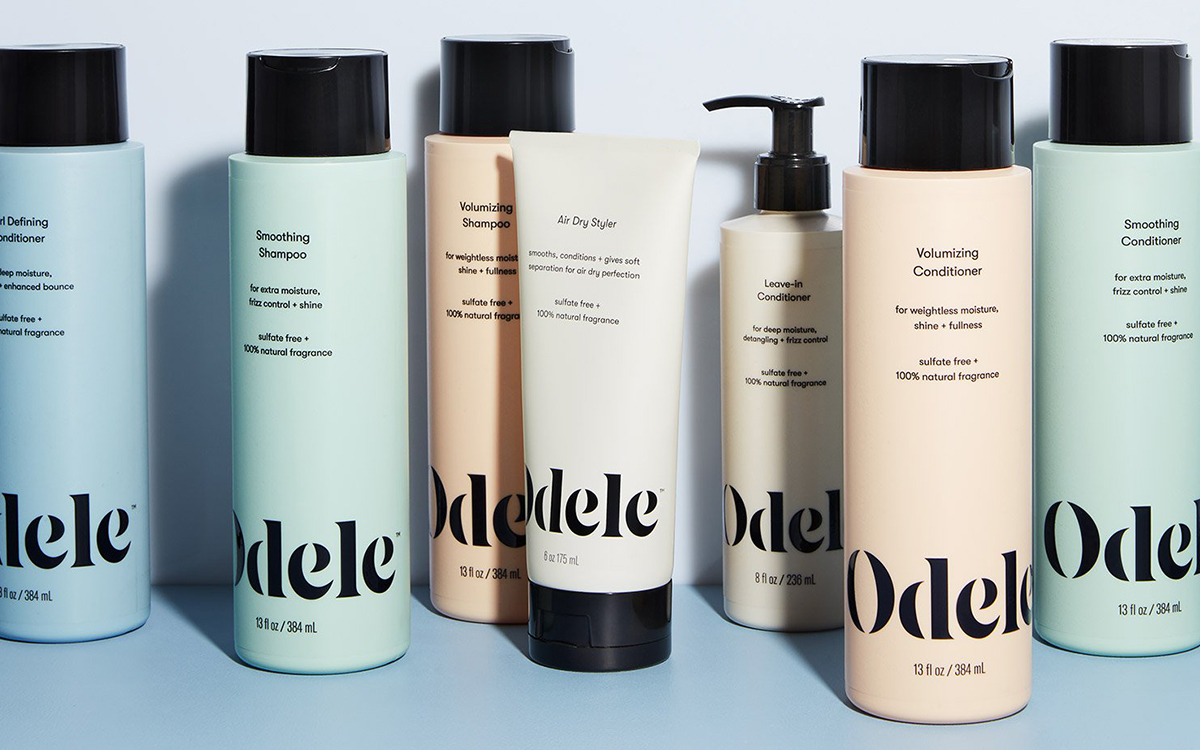 Combined with press outlets, Odele built brand awareness and awareness of its presence at Target through Instagram. The brand partnered Bazaarvoice, which allows companies to collect and display authentic user-generated content, to syndicate reviews by the time its merchandise was on store shelves. On its website, Odele drove trial with a sample kit priced at 5$, the cost of shipping.
4. Know When Not To Spend 
Odele's co-founders recommend beauty entrepreneurs evaluate every single penny the spend on their brands by asking the question: Is this expense going to drive meaningful value for the business and consumers? If the answer isn't yes, the expense isn't worth it. "We did all sorts of things operationally try to keep that model as simple as possible to give us the maximum amount of flexibility," says Chatterjee. She points out that instead of paying professional models for marketing materials, Odele's co-founders relied on friends and their own kids. And instead of creating a custom bottle, the brand opted for stock. "If you're spending millions on a marketing campaign, but a few pennies on the formulation, it's not going to work," says Holden. "Test small and, then, throw gasoline on it if it works."
5. Select The Right Retail Partner
"When we think about who our core consumer is, she is very aligned to who Target's core consumer is," says Holden. She explains that shoppers at the mass retailer expect clean formulas as a baseline, but don't necessarily gravitate to 100% natural haircare and are very design-driven. She also suggests Target was a place Odele could fill a gap in the assortment because she asserts it didn't have a competitor brand with similar messaging. Of course, the co-founders' experience working for and with Target played a large role in them understanding the retailer's and how to meet its expectations. "You could have the most beautiful brand in the world, but, if you can't get it to the shelf, it doesn't do the retailer any good," says Chatterjee. She adds, "There's kind of a combination of that art and science, really seeing that space and, then, having the horsepower to deliver on it."