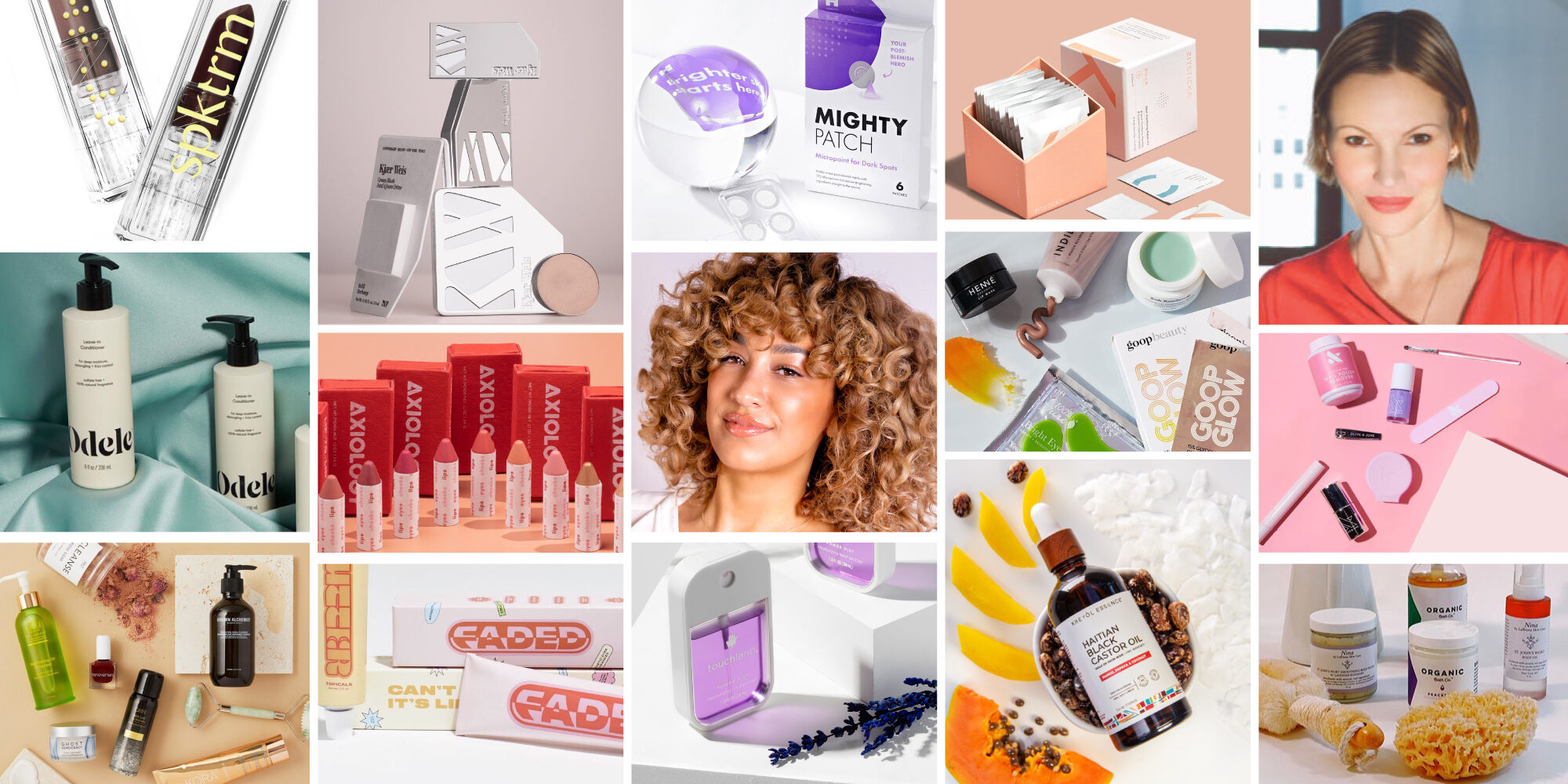 Odele, Topicals And Kreyol Essence Among 15 Beauty Standouts Taking Home Honors From First-Ever Beacon Awards
Odele, Topicals and Kreyol Essence were among 15 winners of the first-ever Beauty Independent Beacon Awards revealed during a virtual ceremony on Wednesday.
Other Beacon Awards winners include clean cosmetics line Kjaer Weis for Best Packaging, pimple patch expert Hero Cosmetics for Best Social Media and color cosmetics range Spktrm Beauty for Inclusivity Champion. Clean haircare brand Odele scored a victory for Brand Launch of the Year, Kreyol Essence for Brand of the Year and Topicals for Indie Deal of the Year. Additional categories were Online Retailer of the Year (Verishop took home the award), Investor of the Year (Unilever Ventures), and Entrepreneur of the Year (Rizos Curls founder Julissa Prado).
The winners, which were chosen from a pool of 75 nominees selected by Beauty Independent's editorial staff earlier this year, were determined by a panel of 15 esteemed evaluators—Schmidt's Naturals founder and Supermaker co-founder Jaime Schmidt, Carol's Daughter founder Lisa Price and former Feelunique CEO Joel Palix, founder of Palix Unlimited were on the panel—assigned to four committees based on their background and expertise. The evaluation process took into account testimonials provided by Beauty Independent subscribers. The evaluators agreed the competition was fierce and the selection of the winners was a difficult task.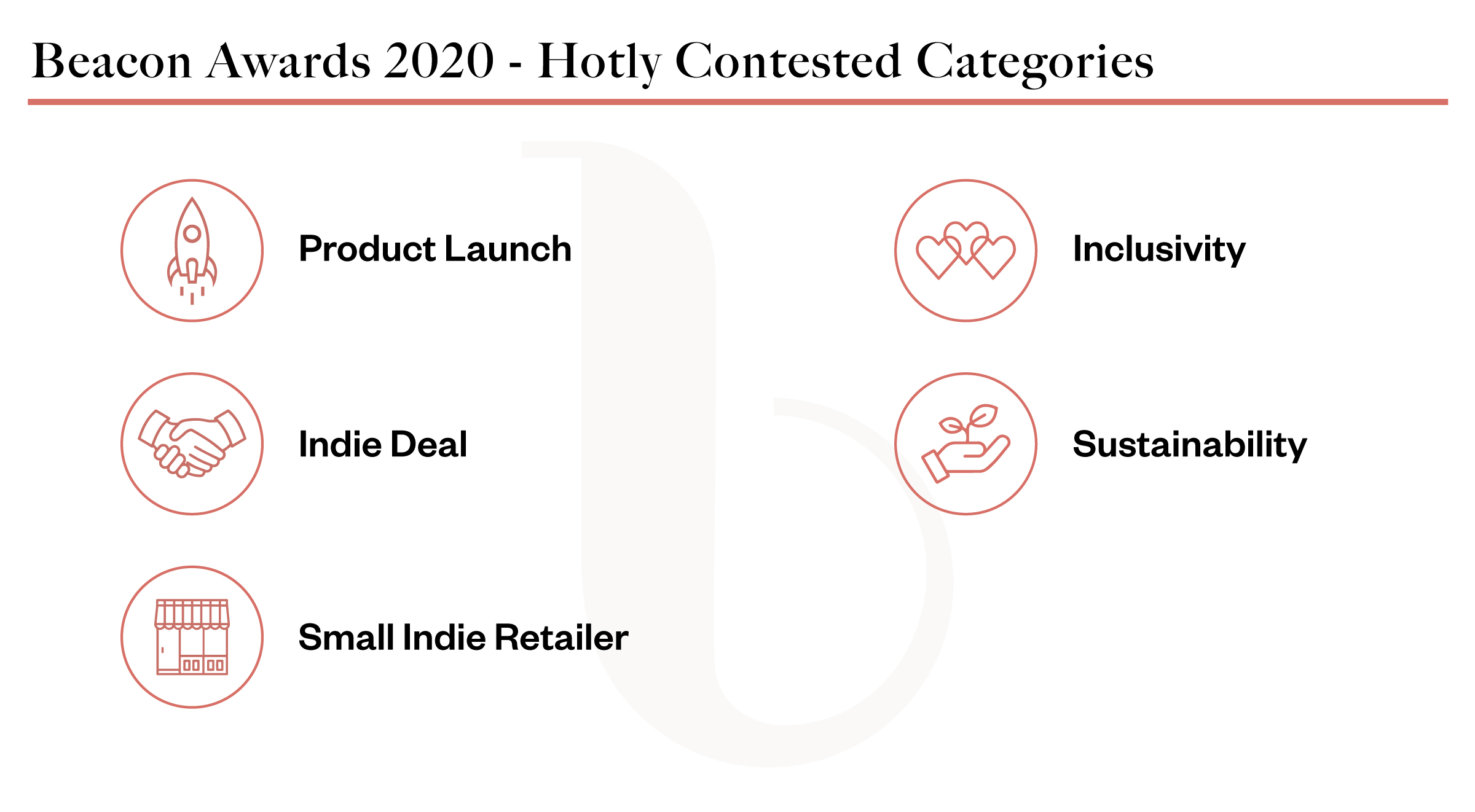 "Indie Deal of the Year was by far the most challenging to pick a winner in as all of the brands fulfilled certain aspects of our three key criteria," says Nini Zhang, VP of Credit Suisse's investment banking division. "Each of the evaluators in our group had a different point of view and a different pick. We had to go back to the drawing board, reexamine the criteria and discuss the merits of each brand."
After many rounds of debate, Zhang and her evaluator colleagues coalesced around Topicals, the gen Z-focused skincare brand that launched in August. Co-founders Olamide Olowe and Claudia Teng, both only 23 years old, raised a total of $2.6 million for Topicals over three funding rounds.
"Beyond the fact that we loved the inclusive, skin-positive brand messages and the science-driven yet fun approach, the ability to raise capital in the midst of the pandemic was unique," says Zhang. "These young women entrepreneurs have overcome a huge challenge, and we wanted to recognize them for it. We look forward to seeing Topicals, as well as all of the brands, put their funding to good use to continue growing and making an impact."
Julissa Prado, founder of Rizos Curls, was thrilled by her Beacon Awards win. "I'm humbled and honored to be recognized by Beauty Independent, a publication I so admire and respect," she says. "As the founder of a Latina-owned, self-funded and fully independent brand, I have seen Beauty Independent consistently show up and provide a much-needed voice in the beauty industry. These past three years with Rizos Curls have been a dream come true, and I feel truly blessed to have been able to do it alongside my community. I want Rizos Curls to continue to be proof that you can be profitable, ethically responsible and a mission-driven brand."
Under Prado's leadership, Rizos Curls is on track to exceed $5 million in sales this year and 400% growth over last year. The brand participated in Uoma Beauty founder Sharon Chuter's Pull Up For Change challenge, and shared its employees are 100% people of color, 55% are whom are Black and 91% of whom are women.
Beauty Pie founder Marcia Kilgore, who previously started and sold Bliss and Soap & Glory, Frédéric Fekkai, the hairstylist founder of Frédéric Fekkai and co-founder of Bastide, and Kate Somerville, founder of Kate Somerville Skincare, were up for the Industry Icon Award, which is designated for an industry veteran who stands out for the scale, duration and impact of their beauty industry accomplishments. Kilgore walked away with the award.
Beauty Independent is planning to increase the number of Beacon Awards categories for 2021 to spotlight a broader swath of the independent beauty and wellness industry, and its editors are already keeping their eyes out for brands that could be potential nominees.
"The Beacon Awards are about lauding the most interesting independent operators and entrepreneurs in today's beauty market, giving them the recognition they deserve," says Nader Naeymi-Rad, co-founder of parent company Indie Beauty Media Group. "Many of the most innovative products and visionary leaders in beauty and wellness are to be found among the small startups doing things that larger and more established companies would or could never do. These individuals and their organizations are a beacon. They are a symbol of possibility, revealing the edges of how far we could go, but daring us to surpass it."
The full list of 2020 Beacon Awards winners can be viewed here.