Opening Ceremony Alum Joyce Lee's Lifestyle Brand Her Place Moves Into Beauty
Her Place has expanded beyond subversive hair sashes with Her Scent,
an intimate body care collection launching today with a trio of products—$52 Her Everywhere Spray, $28 Her Bar Soap and $52 Her Body
—featuring the p
leasure-focused lifestyle brand's signature scent
of aphrodisiac essential oils, including tuberose, peppermint and ylang-ylang.
Her Place founder Joyce Lee, who led merchandising for nearly a decade at renowned retailer Opening Ceremony during its pre-acquisition heyday before consulting for fashion and beauty brands, didn't plan to start her own. "I never thought of being an entrepreneur, let alone in sexual wellness," she says. "It's very personal. I was talking with my friend three years ago and all this ideation about sexual wellness and Her Place came about. I was scared to start it, but I had conceptualized it." Lee says that over those three years it took several rounds of testing to perfect the fragrance as well as input from dozens of creatives and friends to bring the striking Her Scent collection to fruition.
For many beauty and wellness entrepreneurs, the pandemic served as a catalyst for conceptualizing a brand. For Lee, a mix of life events served as inspiration to launch Her Place almost exactly a year ago. She turned 40 amid the pandemic and began freezing her eggs. She says, "I don't know if it was the hormone injections, but I was crying every day. I had a new appreciation for being a woman and what we have to go through. I felt very vulnerable, but, of course, very appreciative of the technology." 
The complexities of womanhood are integral to Her Place's first product, Her Ribbon, $124, a silky hair accessory that doubles as a blindfold or restraint for bondage. Her Ribbon marked the introduction of Her Place's signature scent. The product received a strong positive response from consumers and press almost immediately, and is now carried in niche retails across the country like Denver's Shop Recital. Lee has gone on to create Her Ribbon in a variety of different colors, patterns, and fabrics. Currently, the Her Scent collection is available on Her Place's e-commerce website, but the brand is interested in the right retailers for it. 
"Ribbon represents woman and womanhood because it has a wide range from young, innocent girls' dress bow or hair accessory, and then we can use it as [bondage]," she says. "A woman is never one-dimensional, which is fascinating. We are a lot of different things. Just because we're sweet doesn't mean we cannot be sexual. I wanted to play with that concept."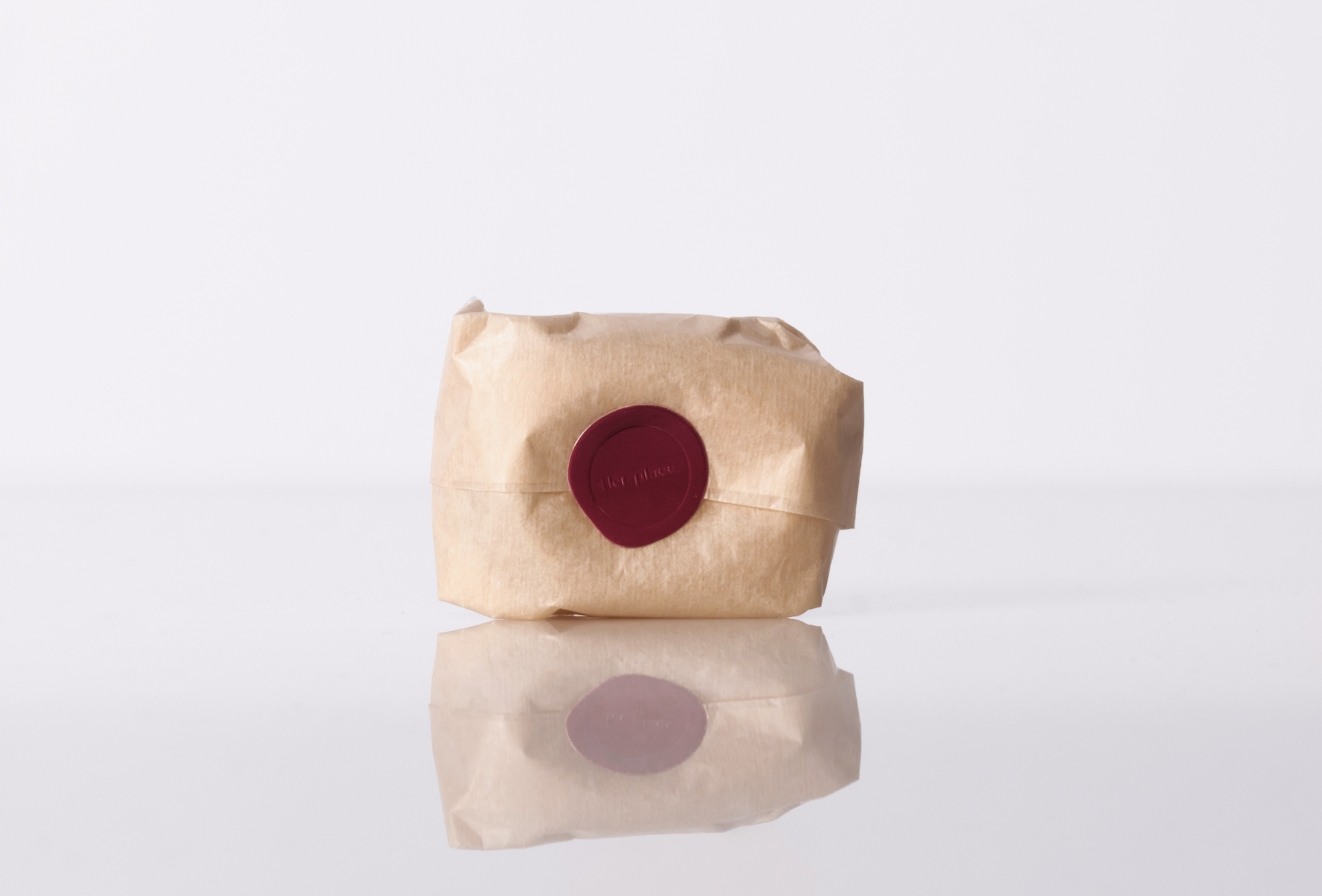 Also at play was Lee's background growing up in South Korea where talk of pleasure or sex was taboo. It took her a year to tell her family in South Korea what she was creating with Her Place. "Luckily, I was surrounded by very sex-positive women in New York," she says. "I'm not comfortable talking about it, but that's exactly why I should. I pushed myself to be more open, and then my friend was like, 'You should live the brand, walk the walk,' meaning not just pleasure and sexuality, but having a balanced and healthy life and being appreciative of being a woman."
Lee must have taken the words to heart. She got pregnant naturally soon after and is due this summer. She envisions future launches for Her Place in the mother and baby categories. Additional products with Her Place's scent such as candles and bookmarks that can be burned similar to incense are in the works. Collaborations on bedroom furniture, and a hybrid lube and massage oil are possibilities, too. 
Craftsmanship is a calling card for Her Place. Its soap is hand-wrapped in craft paper and topped with a red wax seal. The soap bar is an imperfect oval shape with curves that mimic the female form and make it easy to grip and glide along the skin. The oil gel and spray are housed in glass bottles with oversized wood caps Lee oiled herself. "It's a labor of love. Hopefully, people will see that," she says. "Everything Her Place makes is intended to help her help herself. Self-expression begins with self-discovery, so I want to help facilitate that. I want her to define sensuality on her own terms."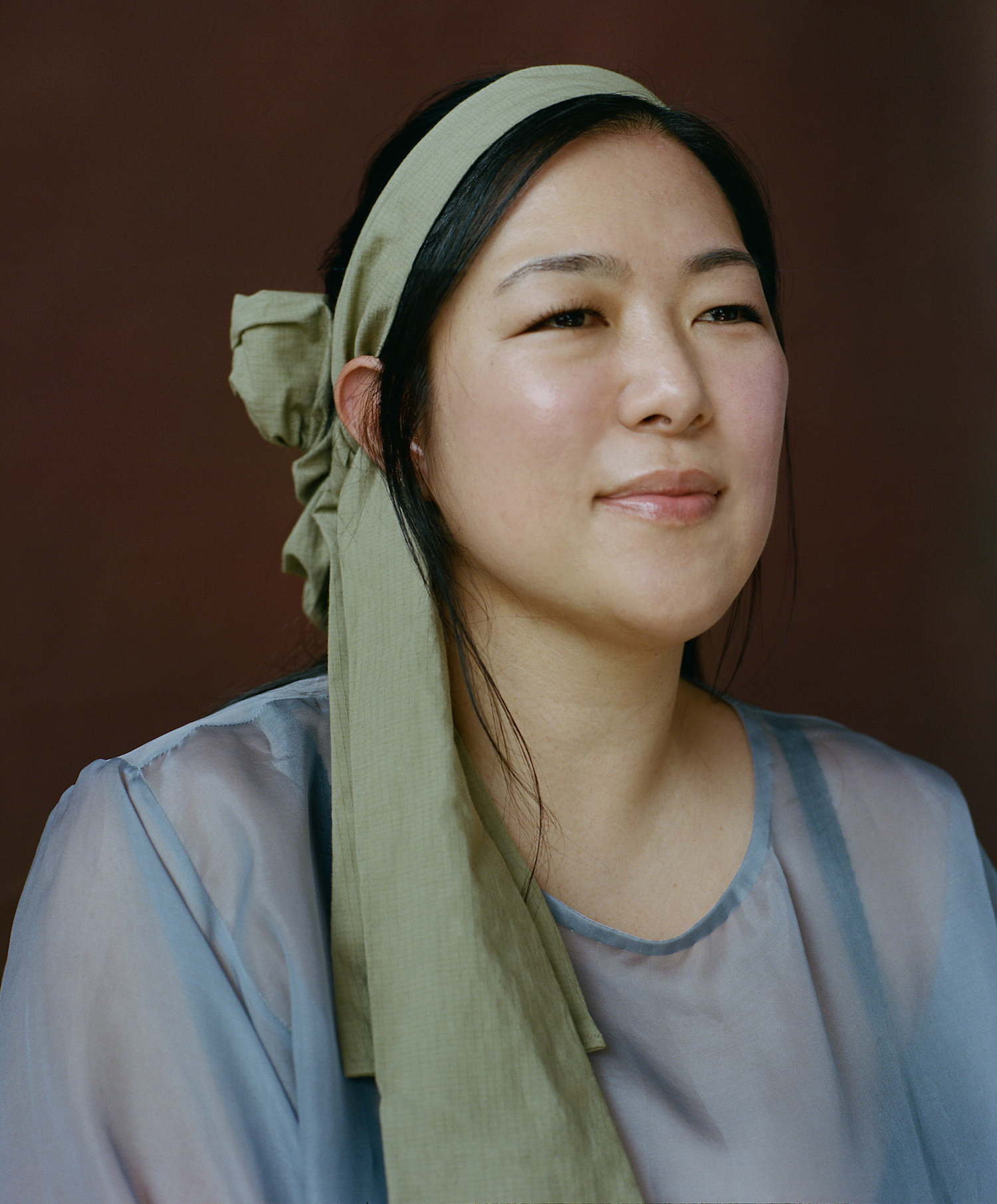 Her Place's launch campaign photos, shot by New York photographer Vanessa Granda, have a decidedly sensual and soft aesthetic that stands out in the sea of crisp and sometimes clinical beauty product photography. Granda is no stranger to photographing beauty. She recently shot product campaign imagery for La Mer, Sidia and Hims. 
Lee has bootstrapped Her Place thus far, but anticipates having to raise funds when she's ready to scale the brand. She declines to share exactly how much she's invested in the brand, but says it's "most of my savings." She elaborates, "I was going to go for a nonprofit loan, I talked to them and then angel investors, but I don't want that pressure right now. I wanted to stay as pure as possible, not compromising any of my vision or any product launch." 
Header image credit: Danielle Aphrodite Nemet