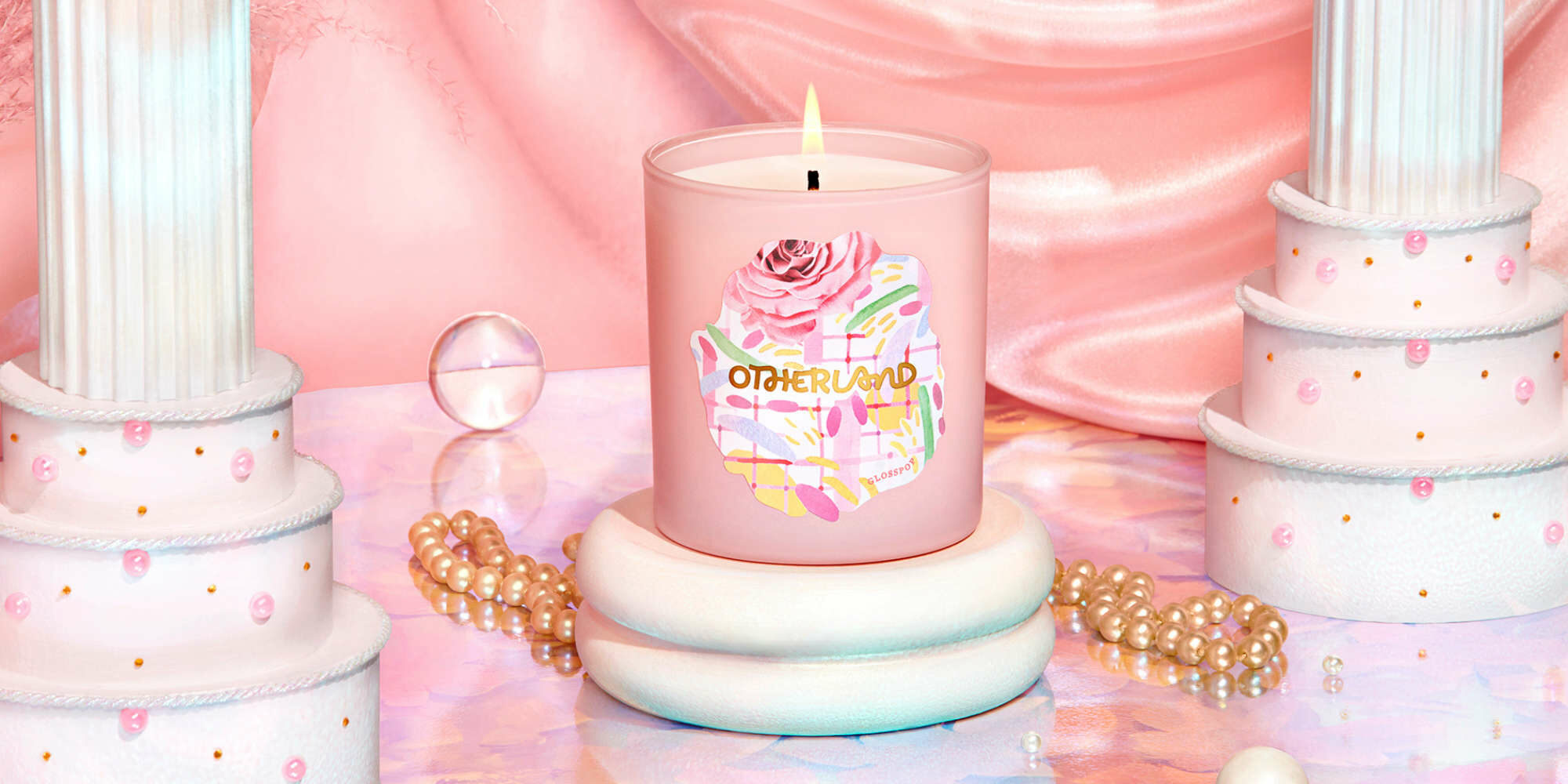 Otherland's Candle Care Content Sizzles On TikTok
As co-founder and CEO of direct-to-consumer candle brand Otherland, Abigail Cook Stone has fielded innumerable questions about the challenges of selling candles via screens, where they obviously can't be sniffed, at least not yet, an admittedly tricky issue since smell is the top driver of purchasing behavior in the candle category.
One solution to the tricky issue was to make the brand's candles irresistible to the eye. That was handled with colorful, cohesive design orchestrated by agency Red Antler. Another solution was to guide e-commerce shoppers to the candles right for them with an online scent quiz and zero in on three key notes in the candles (Daybed, for example, has notes of rosebud, peony blossom and pear water) to avoid consumer overwhelm.
And yet another solution was to make Otherland sizzle on social media to get scrollers excited enough about the brand that they'd hop over to its website. On Instagram, the brand's strong visual identity has been its ticket, but successfully translating its storytelling to video-centered TikTok has been a lengthy journey.
"The growth on Instagram is just not what it used to be. There are so many brands doing things on Instagram, it's just a really crowded space. It became really clear to us that TikTok was where we needed to be, that that's where the growth opportunity was and to connect with this critical demographic for us, which is gen Z," says Cook Stone. "That said, I think everything that I had learned in creating Instagram content was really not valid on TikTok. So, we began a year-plus long process of trying to figure out how to do it."
Otherland tried seemingly all the TikTok content strategies it could conjure up. It tested trends, sounds, filters, transitions and more, including whether it would resonate on #traveltok by focusing on scent memories associated with vacation destinations and activities. After three months of continuous experimentation, Otherland went viral with a 27-second video posted in June last year demonstrating candle jar repurposing. It received 203,600 views and counting.
With candle care, Otherland has discovered its TikTok voice. Last month, the brand went viral again with a 31-second video that instructed TikTok users to fix candle tunneling with carefully placed foil rather than scraping candle wax. The video has drawn over 6.6 million views. In additional videos, the brand's candle care content covers how long to burn an Otherland candle (no longer than four hours), clean up spilled wax (a blow dryer is a helpful tool), and proper candle burning techniques (wick trimming is a must).
As Otherland has delved into candle care matters, it's gone viral in excess of 10 times, exploded its likes 6X to 1.4 million and roughly doubled its following to 16,700 on TikTok, where it consistently touches upwards of 1 million unique users monthly. Anecdotally, visitors to Otherland's New York City store tell the brand they became familiar with it on TikTok. The brand is available at Sephora and Nordstrom along with its store. Conversion on its site spikes as well when its content goes viral on TikTok.
Candle care isn't only a hot TikTok topic on Otherland's account. The hashtag #candlecare has 43.2 million views and the hashtag #candlecaretips has 9.8 million views. Cook Stone reasons, "Gen Z and the TikTok audience love a good tutorial. For this generation, TikTok has become the new Google. It's the most accessible way to deliver content to this particular audience. Rather than looking up how to do something on Google and finding a WikiHow, etc., TikTok easily provides informative and authentic content on how to do whatever it is you're looking for. The nature of candle care perfectly fits in here."
On TikTok, Otherland concentrates on likes versus followers. Cook Stone explains, "The cumulative likes are really important in showing the reach. As likes go up, so do saves and comments, and so all of that engagement is important." She laments that a big challenge with TikTok is keeping up with content demands. For Otherland, it's been beneficial to have brought on board Valerie San Luis to coordinate TikTok content. She's seen and heard in the brand's TikTok videos.
For Instagram, Otherland regularly planned posts for a quarter around a specific theme. "You'll do a photo shoot, and you'll have these five images, and they'll be used for email and on the website and on Instagram," says Cook Stone. "Throw all of that out because, on TikTok, we have a pitch meeting at the beginning of the week, and we're figuring out what we're going to be posting that week—and it changes frequently. You just constantly are on your toes having to tweak, and it's just a very different style and approach to content creation."
"Rather than looking up how to do something on Google and finding a WikiHow, etc., TikTok easily provides informative and authentic content on how to do whatever it is you're looking for. The nature of candle care perfectly fits in here."
She continues, "With TikTok, we have to build upon content that's working and constantly find new areas, angles and topics to build out content and spark new ideas for. The pace of this platform is on fire. That said, we also have to keep iterating on our winners like candle care and finding new, inventive, creative tips and tricks as well as novel ways of presenting them. 'Always be experimenting' is a good motto for TikTok content development."
With candle care content winning for Otherland, the brand is exploring augmenting its candle care offerings. Currently, it sells a wick trimmer for $12. Its candles are $36. "Accessories are an exciting area," says Cook Stone. "There has been little innovation for candle care accessories, which is why so many of the trimmer/snuffer sets look identical. We're playing around with some ideas here for future product launches."
Formerly in buying and merchandising at Ralph Lauren, Cook Stone pivoted her career while enrolled at Columbia University's business school. "I was able to transition into this startup world that I felt I didn't have any access to before," she says. During her second year of business school, burning candles became essential to her daily routine. "It would become me time," says Cook Stone. "I love this transformative power of candles and scents, but I very much felt like there just wasn't a brand for me and that there was this hole in the market."
That feeling arose because she generally encountered candles that were cost-prohibitive, had saccharine sweet scents and lackluster aesthetics. She introduced Otherland in December 2017 to be the opposite of what she spotted on the market. Cook Stone says the initial funding for the brand was a combination of friends and family funding, and an equity-for-services investment from Red Antler. In 2019, Otherland raised $2.7 million in seed funding.
Cook Stone's goal is for Otherland is to become the premier candle and fragrance for gen Z and millennial consumers. She says "We'll be leading the way for the next generation with a suite of expressive fragrance essentials for home, bath and body, and gifting. An omnichannel strategy will be key for us to get there and reach our target customers throughout the U.S. and beyond: a mix of direct, Amazon, and wholesale with both large and small retailers. The future looks bright."