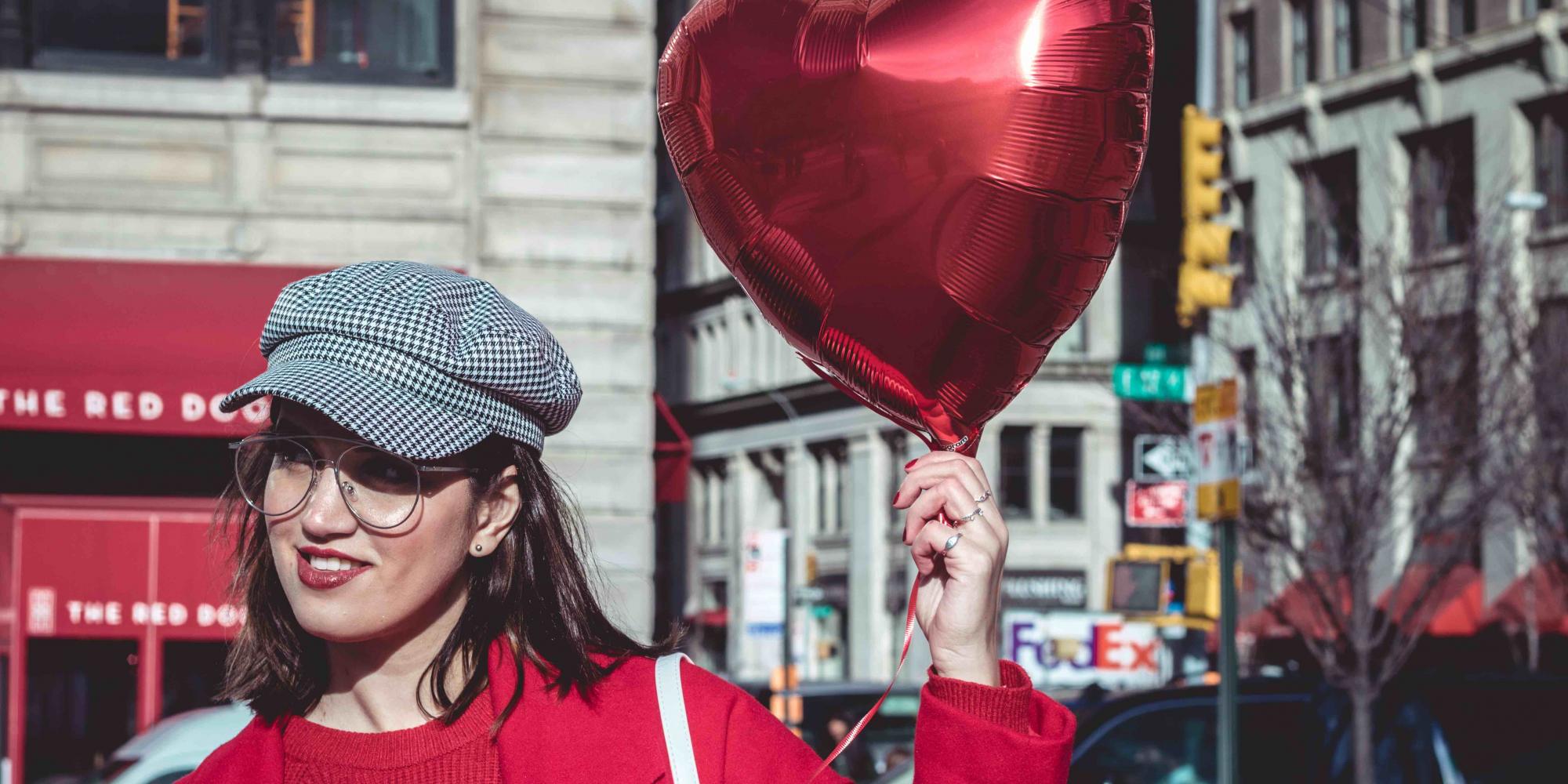 Penny Lane's Flor Pereira Keeps An Old-School Blog Relevant In The New Instagram Age
With Instagram's ascendance, blogs seem almost quaint. But Flor Pereira, creator of Penny Lane, one of the most trafficked fashion, travel and beauty blogs in Argentina, believes they remain important to add context to content and chronicle an individual over time. "Your blog, your website, your domain, your platform is that space that you created, that you build on a daily basis, that you develop, that you make and that, at the end of the day, you control 100%," she writes in a blog post. "You decide how you look, what you publish, what you do not want, what you want to eliminate, what you want to promote, how you want to evolve. The blog does not depend or is at the mercy of algorithms." Of course, Pereira's presence extends to YouTube, Facebook, Twitter, Pinterest and Instagram, where she has nearly 100,000 followers. Still, on Penny Lane, she can fully explain her daily schedule, email review process, penchant for contrasting feminine clothes with masculine accessories, and experiences at New York Fashion Week. Beauty Independent caught up with Pereira to talk about how the blog began, partnerships with brands (she's done them with Tresemmé, Kate Somerville, Macy's, BCBGeneration and more), indie beauty and future plans.
Where did you grow up, and how did that impact your idea of beauty?
I grew up in Berazategui, Argentina, a small town near Buenos Aires, the capital of the country. To be honest, no one around me really cared much about makeup or skincare, except maybe for a couple of teachers or my mum sometimes wearing lipstick. I really became more obsessed with beauty around the age of 21.
How did your blog get started?
I started pennylaneblog.com in May 2010. I had graduated from law school just six months before that and, even though I had a job at a law firm, I found myself with more free time and a need to do something more creative that my job obviously wouldn't allow. I'd had a thing for fashion for years, so I just launched it. It was supposed to be my personal site, but, with time, it became bigger and bigger.
So, you are blogging full-time?
Yes, I am currently blogging full-time, for two years now. Actually saying blogging full-time seems weird cause I feel like I do much more than that. It's blogging, youtube, all my social media accounts, and the tons of writing, editing, filming and, of course, emails that I do every day.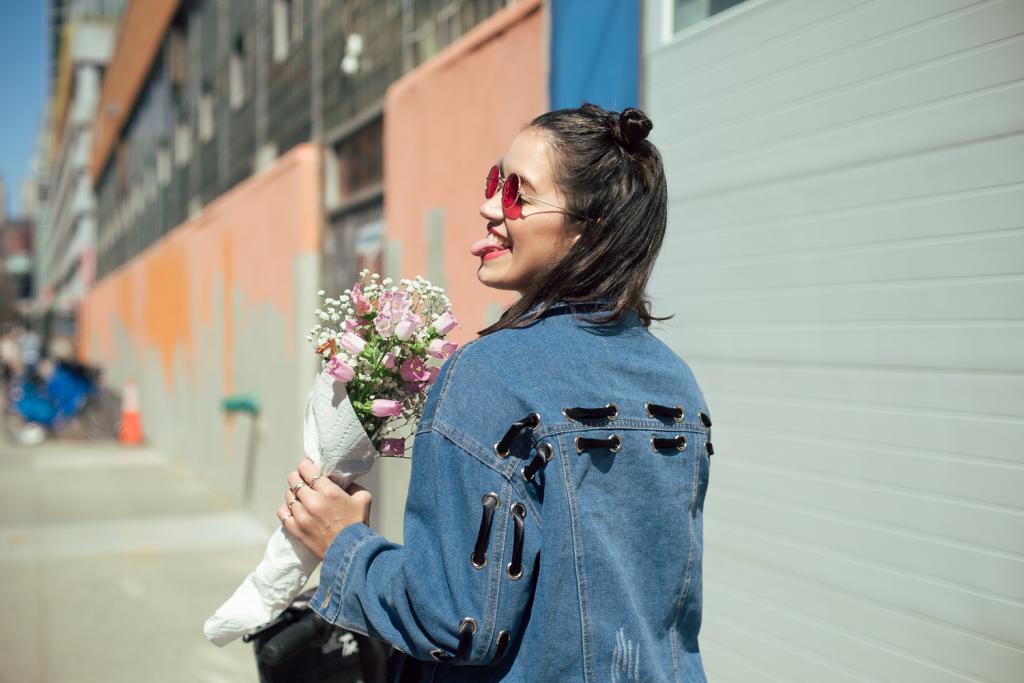 Is there anything you've learned from former jobs that helps you connect with your audience or work with brands?
That's actually a great question. I'd say that most of the things I do right now I taught myself, so my first answer would be no, but being a lawyer actually helped me when I started receiving contracts to review for collaborations. I didn't need to reach out to someone else.
Did you have any idea you'd be deemed an influencer? 
No, not at all. When I first started almost nine years ago the word influencer didn't even exist. I just started as a blogger and had to explain myself every time someone asked me what that was. Then, I started writing and sharing the things I loved: fashion, movies, TV shows, traveling, beauty. I somehow became an influencer on those topics as people would generally come to me for advice. But, to be honest, I think the word has such a negative perception at the moment that I usually call myself a content creator because that's exactly what I do.
What do you wish brands knew about working with influencers?
Every brand and influencer is different, but, in general, I think I would like for brands to know that working in exchange for products doesn't work in the long-term. Also, it's good to know what the brand is expecting. Are they looking for new images of their products? Visits to their website? Getting their brand known? Sales?
Some brands have expressed discontent with influencers accepting payments to give negative reviews or high amounts that aren't justified by the subsequent return on investment. What are your thoughts?
As with any relationship or contract, you should review what is going wrong. If you are part of a campaign and being paid to review a product in a certain way, I think you try the product and then do so. If you dislike the product, you should let the brand know and exclude yourself from the campaign. And about paying and getting little in return I think, again, as in every relationship, you should do you research and know who your are getting into a contract into. Is that influencer right for you? And, again, what are you expecting? Be honest with the influencer on the result you are aiming for.
How do you choose which products or brands to feature?
I've made some mistakes in the past, but I can gladly say that, for the last few years, I only work with brands I really love, and would honestly buy and recommend to my family and friends even if I weren't in a commercial relationship with them. That's why, when a brand I've been buying, following and loving for years gets in touch with me, I jump with joy! Those are the partnerships I enjoy the most.
How do you prefer to work with brands?
It honestly depends on the brand. Sometimes a sponsored blog post, Instagram post or YouTube video is the best way to collaborate. Other times, creating content for the brand and not posting on your channels is the best way. Some other times, it will be a brand experience. It really depends on the idea the brand has or that I have. Sometimes they reach out to me, and sometimes I reach out to brands with ideas.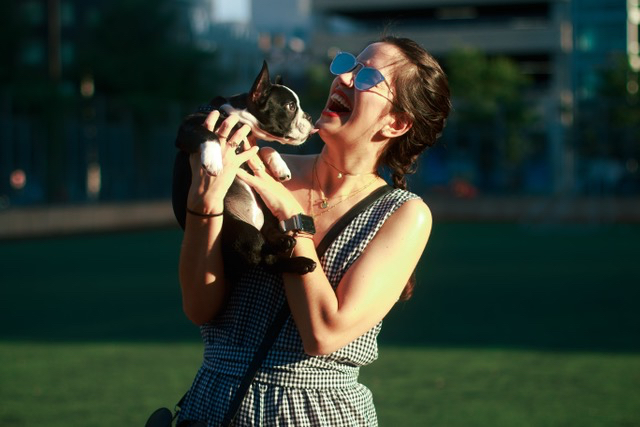 Why do you think the indie beauty movement has gathered momentum?
I think it has to do with many things: the ingredients the brands are using, filling gaps in the industry with products that didn't exist and people were looking for, and communicating with customers in a different way as only small brands can do.
What are trends you're loving in the beauty space?
I love how people are taking care of their skin more and more, being more aware of using SPF, cleaning their faces at night or using the right creams for their skin type. I also love that there is this trend of wearing makeup to have fun. Whether it's a no makeup makeup look or full contouring and highlighting, I love seeing people do what they like and being comfortable in it.
What are your thoughts on the progression of social media? 
Instagram is definitely winning right now. I just love YouTube, but I think it's sad to see them promoting channels and videos of people criticizing other people instead of really good content.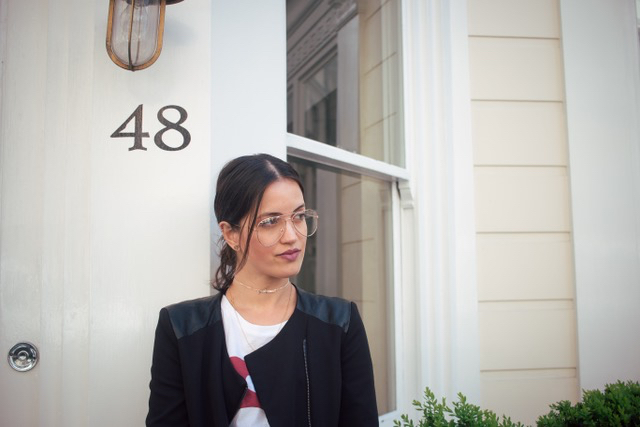 Do you think social media platforms have a responsibility to change certain narratives or police content? 
We already live in a complicated world, and we all have our own personal struggles. With that in mind, I like to think of social media as a place to meet other people, to learn new things, and to stay updated on what's going on. But seeing that the type of content that is promoted on a site's main page is just hate and people tearing down other people is awful. I understand that we all have the right to think and express our thoughts, and to do so in a public space as well without censorship, but YouTube is just suggesting content that's borderline bullying some of its best creators. It just seems unfair to them and to all the community working hard to get good, creative, useful or funny content out there, and I sometimes think that those type of actions are the ones that might bring down platforms if they aren't mindful.
What's next for you?
I have a lot of ideas, maybe way too many for the amount of hours in a day. I want to create something: jewelry, clothing, accessories… something. And write a book. I always wanted to be a writer.