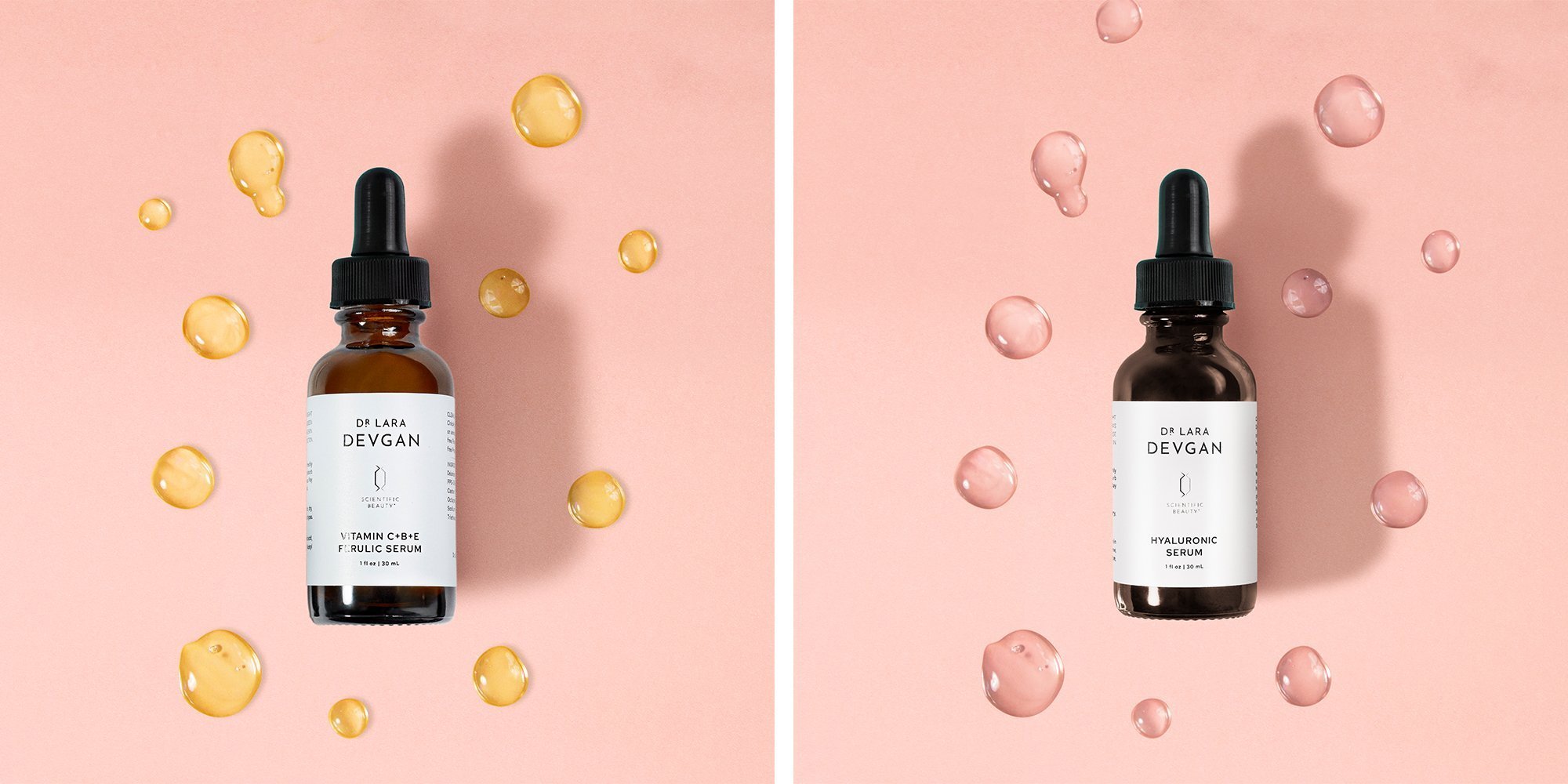 Plastic Surgeon Lara Devgan Is Changing The Face Of Doctor-Led Skincare
Three years ago, New York plastic surgeon Lara Devgan introduced skincare products for patients at her Upper East Side office.
Now, shoppers everywhere can buy them on Sephora's website, which has launched five bestsellers priced from $50 to $245: Platinum Lip Plump SPF 30, Vitamin C+B+E Ferulic Serum, Premium Long Lash Serum, Peptide Eye Cream and Hyaluronic Serum. The specialty retailer's pickup of Dr. Lara Devgan Scientific Beauty adds a dose of diversity to its doctor brand skincare roster that includes Dr. Dennis Gross Skincare, Murad, Dr. Brandt Skincare and Perricone MD. Outside of Sephora, there's a burgeoning group of skincare brands such as AbsoluteJOI, Rose Ingleton MD, Pretty Rx by Dr. Myla and Luvanya helmed by women doctors of color.
"Many of the doctor brands that have become most penetrant in retail are run by older white men and, as a young minority woman who is also a board-certified plastic surgeon, has a big celebrity clientele and a relatively prominent practice in New York City, I think, in many ways, this brand represents the new face of modern and inclusive beauty," says Devgan. "I think many consumers of beauty, like me, want to get products from somebody who understands them, but who also understands professional expertise."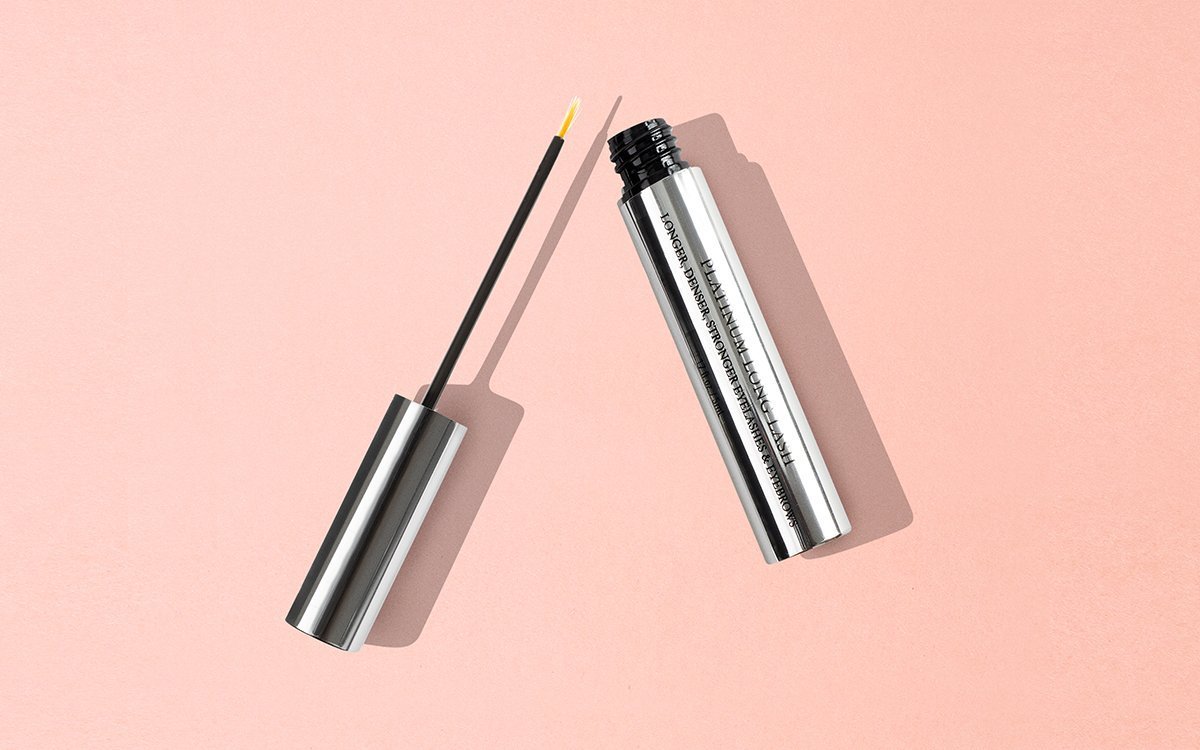 As they decide where to invest their limited funds, she senses beauty consumers are increasingly turning to trained authorities instead of influencers. Devgan's formulation methods have none of the social media flash of a sparkly face mask. She relies on tried-and-true ingredients and trialing products on her patients. Dr. Lara Devgan Scientific Beauty's assortment spans 15 products today, but it started with five based around ingredients such as retinol, peptides, vitamin C, hyaluronic acid and ferulic acid because they've been thoroughly researched and have extensive track records. Her brand's Platinum Lip Plump SPF 30, a product containing ceramides, niacin and hyaluronic acid, was tried on 250 patients prior to its release.
"This brand represents the new face of modern and inclusive beauty."
"One of my pet peeves is when a brand makes it seem like they invented retinol, when it was around since before I was born," says the 41-year-old. "I study the medical literature and look at the meta-analysis to see what ingredients have been proven over and over to figure out what a product should be. There can be a bit of hype in the field of skincare, but the truth is science is slow and happens over generations in university settings. There are many people like me who believe in the ingredients I use."
At the beginning of her brand, Devgan's patients believed in its products so much they burdened the phone lines at her office, leading it to put them online. Last year, Dr. Lara Devgan Scientific Beauty extended beyond Devgan's practice and its website with an entrance into Violet Grey's assortment, giving the brand chic bona fides and a stamp of credibility. "It made me think differently about staying in one marketing box," says Devgan of Violet Grey. "I can speak to a lot of people. I don't have to only speak to the bookworms like me."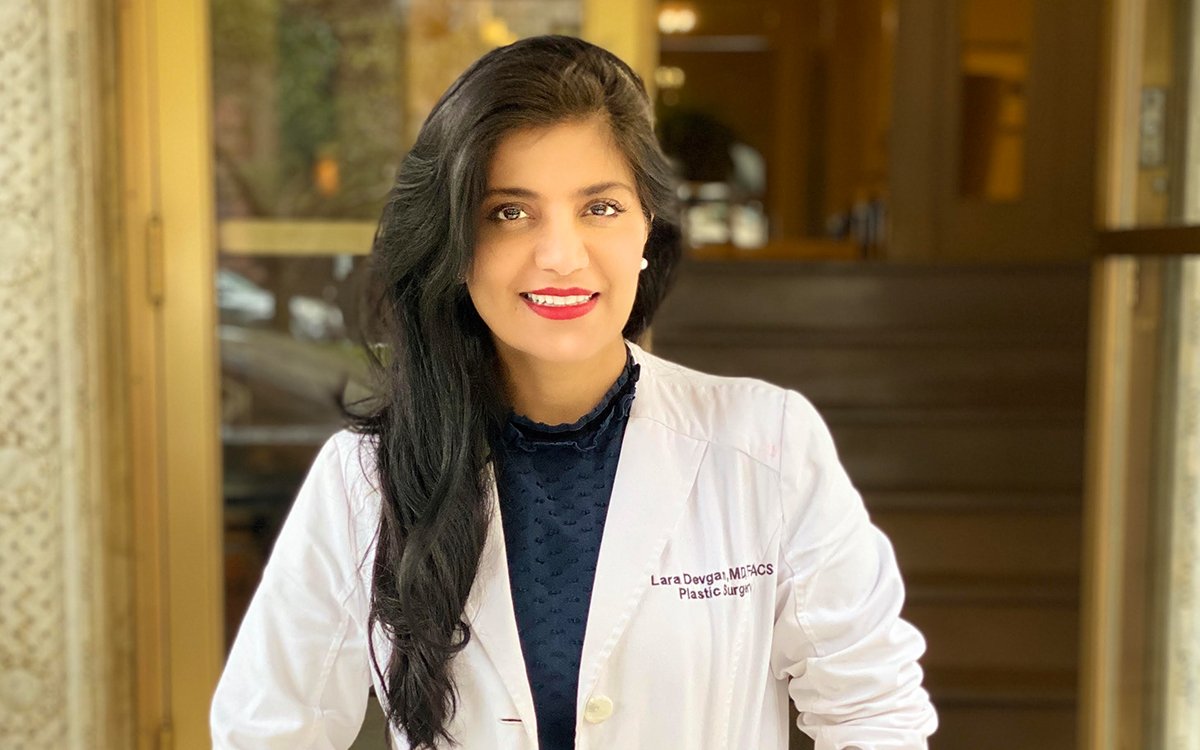 Early on, she admits her medical knowledge-over-marketing approach was a detriment to building Dr. Lara Devgan Scientific Beauty. Devgan says, "Some of the stuff I thought was really cool didn't resonate with our audience. People liked us in spite of that." In particular, the original packaging design wasn't appealing to a broad audience. To make its design contemporary, the brand transitioned from black packaging with silver and white details, and serif font, to white and silver packaging with black details and san serif font. The products are housed in embossed soft-touch cartons.
"There can be a bit of hype in the field of skincare, but the truth is science is slow and happens over generations in university settings."
Initially intended for in-office and website customers, Dr. Lara Devgan Scientific Beauty's prices weren't set with retail in mind. As it's amplified production for retail, however, Devgan says the brand has kept its prices and performance the same. "One thing we have been really focusing on as we scale is making sure we are allowing for distributors that may be able to reach more consumers, but still maintaining our ingredient quality and the results patients want," she explains. "I didn't want to go into Sephora or anywhere else with any changes in my formulations. I wanted someone who bought a product form my office right after my surgery or someone who bought the products at Sephora who never heard of me to get the exact same product and experience."
Customer enthusiasm for Dr. Lara Devgan Scientific Beauty hasn't dimmed during the pandemic. From January to May, its sales surged 500%. Devgan declined to divulge specific revenue figures. She reveals the brand's website shoppers are deepening their relationships with it by regularly ordering systems encompassing four to six products. In virtually every order, shoppers purchase Premium Long Lash Serum and Platinum Lip Plump SPF 30, products that were crucial in advancing Dr. Lara Devgan Scientific Beauty.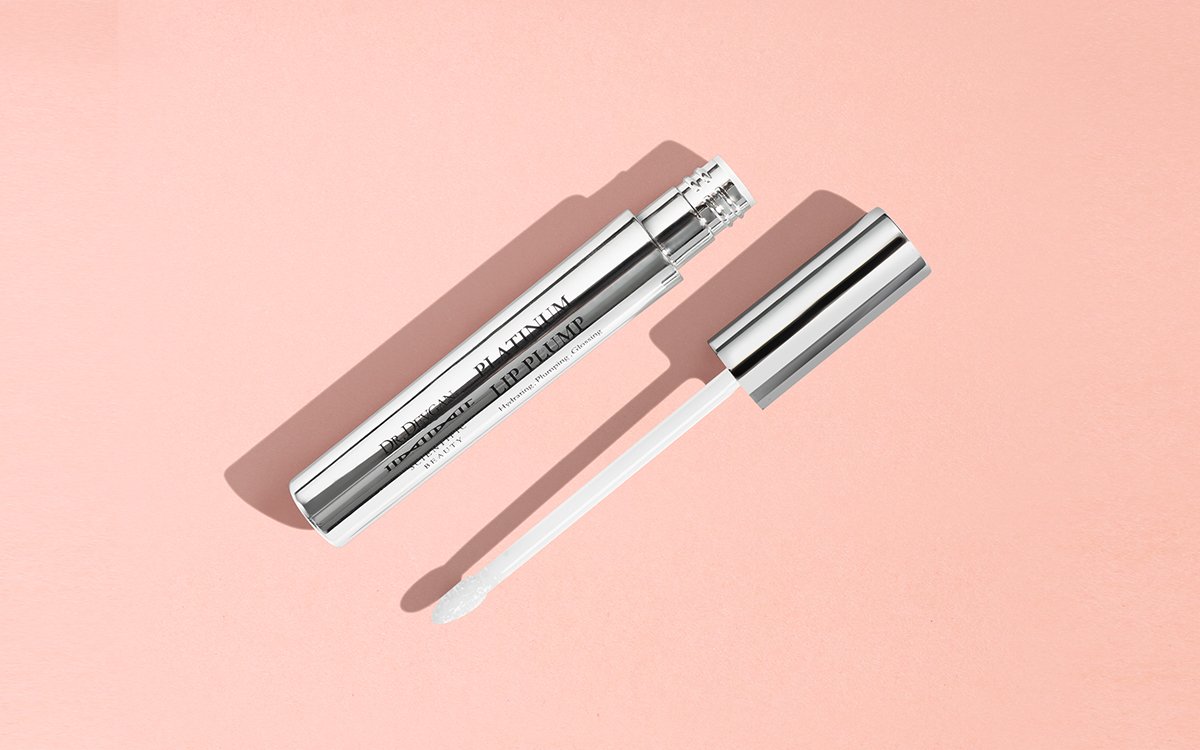 "When I see people in the office for injectables or surgical procedures, each procedure can create an iterative improvement and, altogether, several procedures can create facial optimization, almost the feeling of a Snapchat filter. It's better, but it still feels like you," says Devgan. "Similarly, with skincare, while one ingredient is certainly great and can be powerful—for example, vitamin C can help fade brown spots—combined with other ingredients that work on different pathways, you have a synergistic effect that is better than the effect of each product on its own."
Dr. Lara Devgan Scientific Beauty will soon unveil a revamped website, and Devgan is busy remodeling her medical office, too. Her current distribution strategy is to strengthen her brand's ties with Sephora and its DTC presence. Dr. Lara Devgan Scientific Beauty ships worldwide from its website and, guided by its online business, Devgan points to Canada, and Asian, European and Middle Eastern countries as growth opportunities. "I want to really continue to dive deep and understand my customers," she emphasizes. "I would rather be the best brand ever for a smaller number of people than have a large number of people feel lukewarm about it."