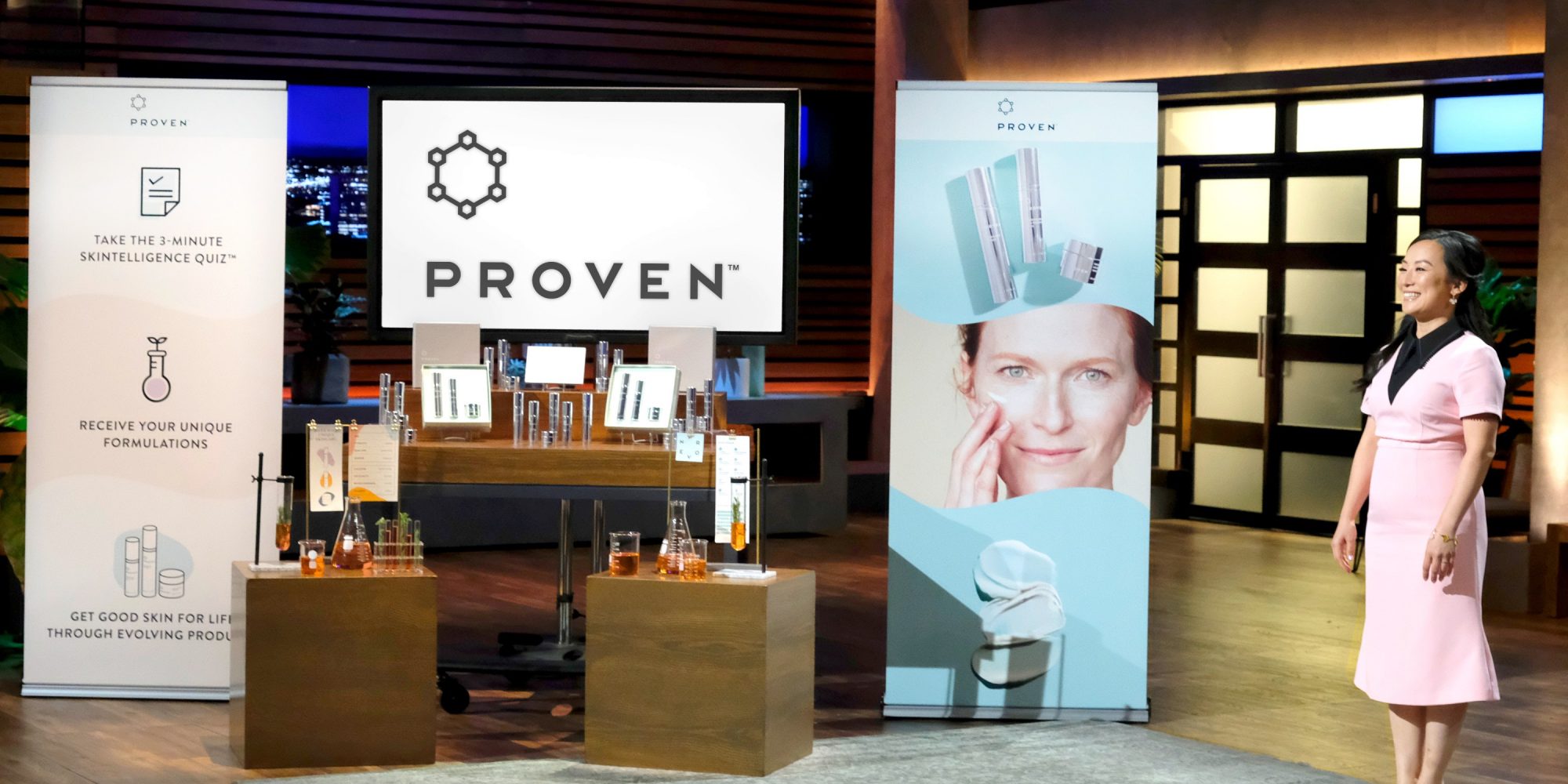 Proven Walks Away From "Shark Tank" Without A Deal, But Remains On Course To Become A Personalized CPG Powerhouse
Prior to Proven's appearance on ABC's "Shark Tank" last Wednesday, there hadn't been a skincare brand on the television program for five years. If its experience is any indication, skincare brands might have to wait another five years to nab a spot on it.
The five small-screen investor judges—Anne Wojcicki, Mark Cuban, Kevin O'Leary, Daymond John and Lori Greiner—swiftly dismissed Proven's artificial intelligence-powered personalization model. The brand creates skincare products based on 47 factors covered in a three-minute Skin Genome Quiz customers take, and what it describes as the world's largest skincare database synthesizing information on over 23,238 ingredients, 20 million product reviews, and 4,000 scientific publications.
To demonstrate how it leverages its database, Proven developed skincare with unique ingredients and benefits to suit the localities and lifestyles of each of the "Shark Tank" investors. For plugged-in Wojcicki, it whipped up a product combatting digital pollution. The product didn't convince her to back Proven, though. "The skin science is what we always called kind of the voodoo science. There's a lot of money in this space, but I haven't seen a lot of really rigorous science," said Wojcicki. Cuban chimed in, "The AI stuff doesn't add up to me. I don't think that there's a lot of organic growth that's built into this."
Ming Zhao, co-founder and CEO of Proven, withstood the criticism stoically. On Thursday, she admitted she was fearing worse from the sharks. Silicon Valley startups don't always receive the warmest welcome from the "Shark Tank" investors, who suspect they bring pizzazz without profits. San Francisco-based Y Combinator alumnus Proven has raised $6 million from investment firms the likes of Belcorp Ventures, Soma Capital, H&H Group, UpHonest Capital and Mindset Ventures. The brand aimed to secure $500,000 from the "Shark Tank" quintet for 5% equity on a $10 million valuation. Zhao says, "They prefer mom-and-pop brands that they can provide low six figures and own the majority of the company. We are very much not that profile."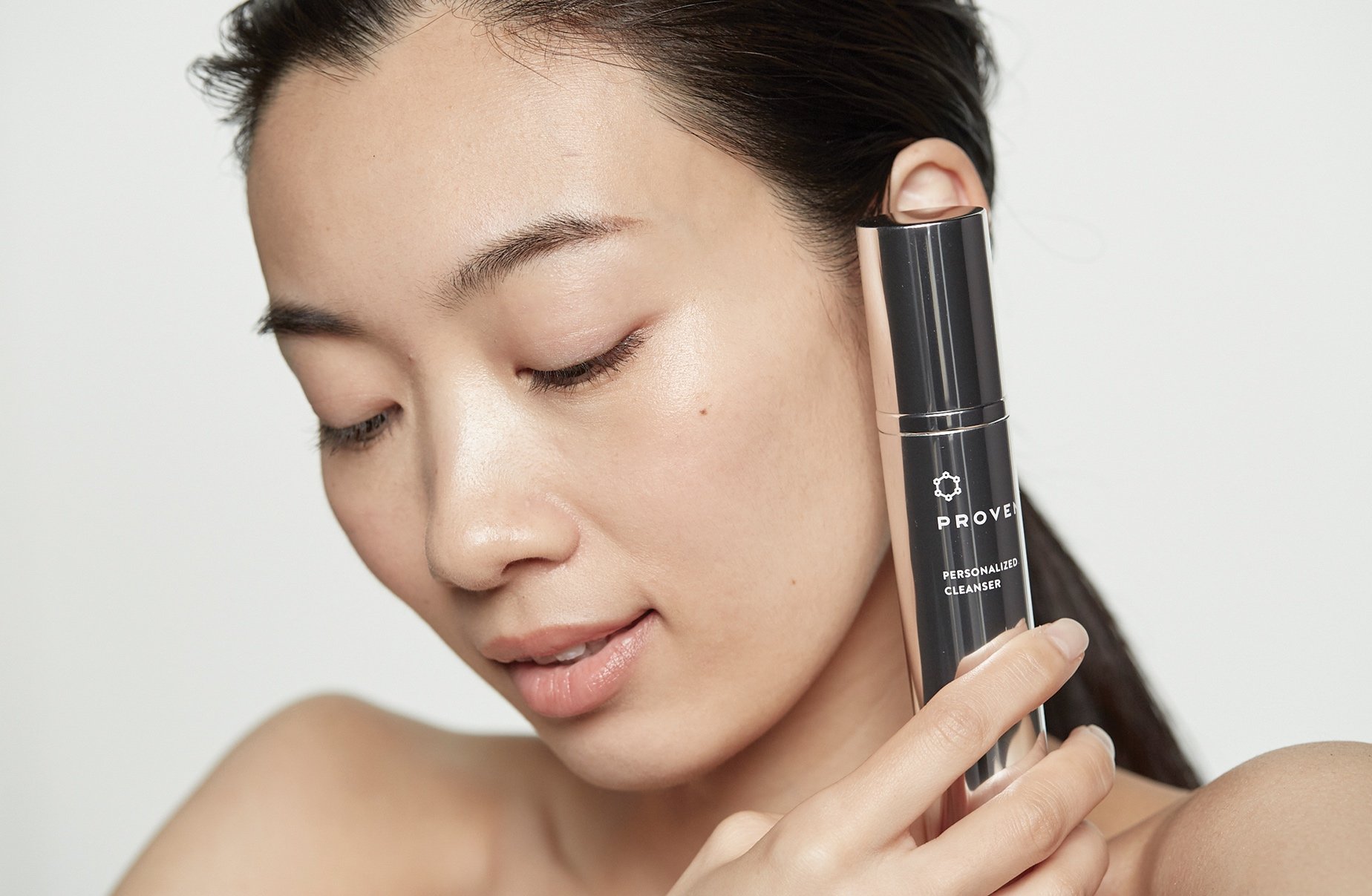 In the beauty industry, she acknowledges AI personalization often doesn't amount to much more than marketing, but stresses Proven's technology is a cut above the rest. "We have seen startups that say they have data, but you dig into it, and they just have an Excel spreadsheet. The impact and sophistication of our data hasn't been seen before in the consumer space," said Zhao. She points out that her co-founder at Proven is Zaoshi Amy Yuan, a data scientist and computational physicist from Stanford University, and the brand tapped Tyler Hollmig, director of dermatologic surgery at The University of Texas at Austin, to expand its skincare comprehension. The brand's machine-learning platform won MIT's AI Idol award in 2018.
"The misconception that skincare is just pseudoscience or should be relegated to pseudoscience because that was the way it was is really missing out on what consumers are now asking for," said Zhao, emphasizing, "Data is useful, and it can completely transform this industry. We are the ones with real chops in data." She continues Proven's data-driven skincare is corroborated by a 28-day clinical study of 33 women and men of various ethnicities that resulted in 94% reporting enhanced skin softness, 87% reporting smoother skin and 81% reporting brighter complexions.
"Data is useful, and it can completely transform this industry. We are the ones with real chops in data."
Proven sells a cleanser, night cream and daily SPF trio for $119 on subscription and $145 à la carte. Single products are priced from $35 to $95. Eventually, Proven plans to extend beyond skincare. Zhao said, "We are here to build a massive business. We are looking to become a personalized CPG conglomerate with many portfolio companies starting with Proven, but with other personalized brands in other categories."
O'Leary was dubious of the brand's financial picture in a highly competitive segment where it might have to spend a ton to gain consumers. When its episode taped in September last year, Proven was on track to generate $65,000 in monthly sales. In the preceding two months, it had pulled in $110,000 in sales and spent $90,000 on Facebook advertising. Zhao told the "Shark Tank" investment roster that the brand would reach $3 million in first-year sales, but not cross into the black in the first year. It had also inked a $3.5 million licensing deal to harness its technology in the baby care segment.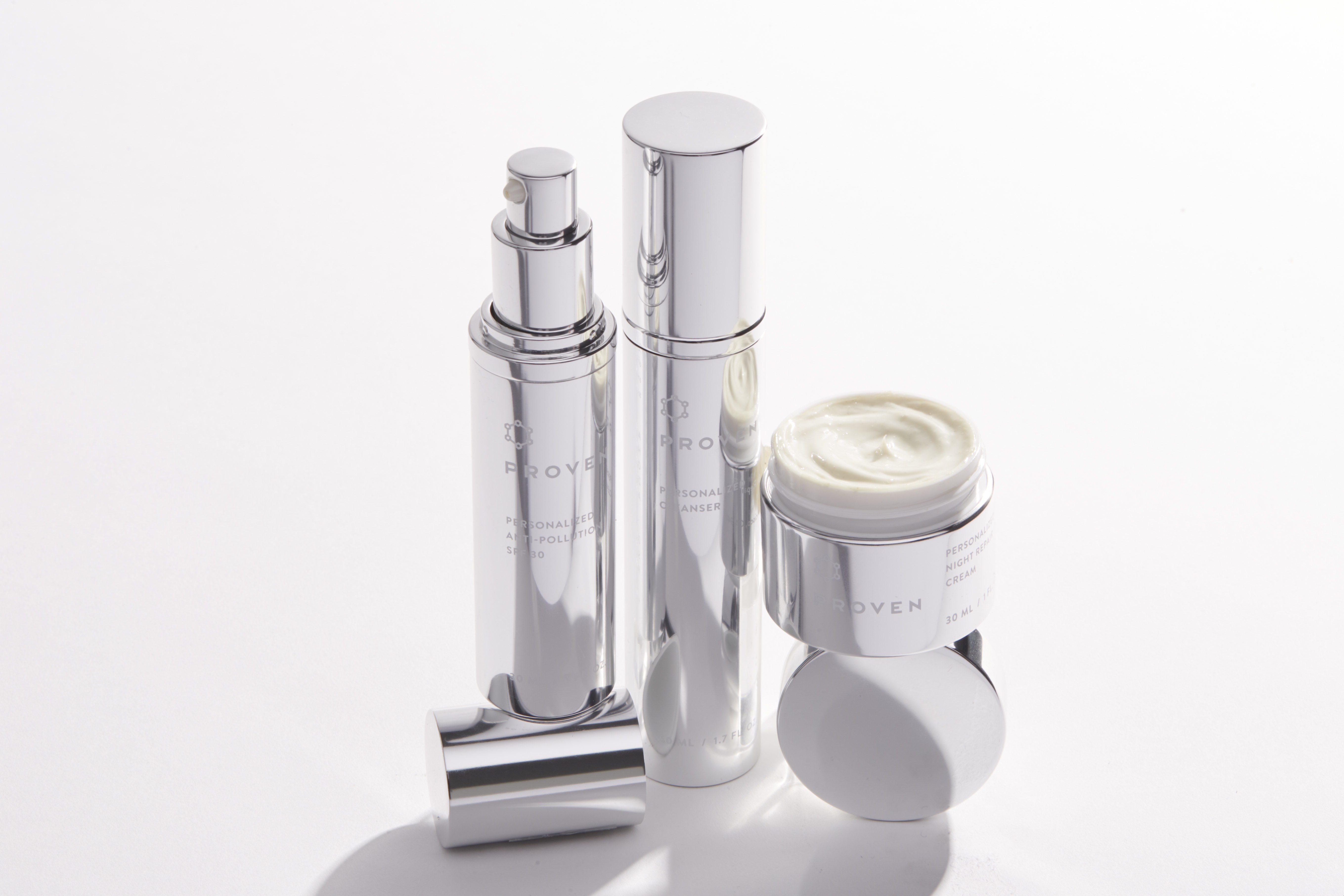 Since the episode taped, Proven's revenues and profits have picked up speed. Zhao said it's due to surpass $3 million in sales and become profitable in its first official year in business. She revealed its April sales jumped 62% from the month earlier. The balance sheet at Proven, which formally launched in October last year, is being helped by lower advertising costs. A third of the brand's monthly revenues are attributed to repeat customers—and it's repeat rate is improving, according to Zhao.
"Because of the coronavirus, people are attuned to the scientific basis of the products they're putting onto and into their bodies. They're understanding how the virus is affecting different individuals differently based on their age and genetic makeup, and they're understanding the need for personalized skincare," she says. "In the past, we would have had to educate them about why there should be research-based science."
"Shark Tank" could further heighten consumers' interest in skincare grounded in data. Despite the sharks not biting on funding Proven, the brand's involvement in the show led to its highest sales and website traffic day ever. "In one show, millions of Americans have gotten to understand what Proven is, what personalization means and the possibilities of it," said Zhao. "We've gotten positive feedback from social media and our own email list. The pitch made it so clear what we are doing, and it's really helping us educate about what Proven is."