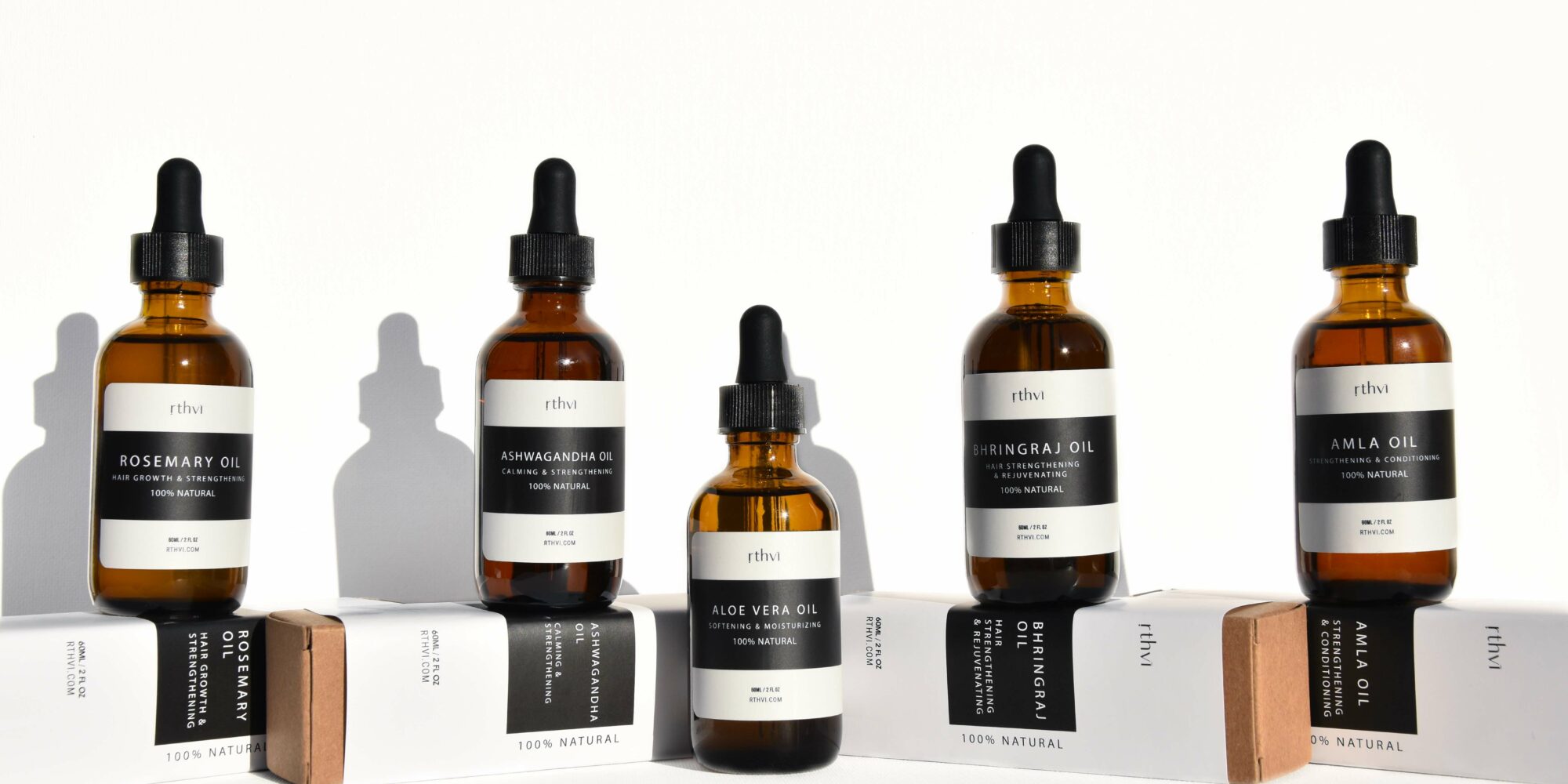 After Diving Into Customer Data, Rthvi Founder Meerika Khanna Pivoted Her Brand To Scalp Care And Specific Ayurvedic Ingredients
A few months before the pandemic, Meerika Khanna launched the brand Earthy Skin Essentials with five Ayurveda-inspired skincare products and a single haircare product, Revitalize, a growth serum with rosemary, bhringraj, amla, nettle and peppermint. After the pandemic hit, sales of Revitalize went from accounting for 45% of the brand's sales to driving 80% of them. "That was really the main product we were selling, and our customers kept coming back for that one product," says Khanna.
Eager to understand the product's sudden rise, Khanna, a former global marketing director at software giant SAP and a huge proponent of customer listening, dug into data she'd accumulated via searches on Earthy Skin's website, customer calls and emails, and social media direct messages. She realized the brand was attracting people drawn to specific haircare ingredients and even the percentages of those ingredients rather than product benefits.
"We noticed this consumer group was really informed and engaged, and they shopped differently," says Khanna. "I think one of the major reasons was there was an absence of a salesperson to truly guide them. Traditionally, what people did is they would walk into a store and ask a salesperson about what they were looking for and get guidance. In this case, they took matters into their own hands to learn about various ingredients."
Khanna decided to do her business differently to respond to the ways customers were shopping differently. She completely transformed it last year by turning Earthy Skin into Rthvi, an Ayurvedic hair wellness brand named for prithvi, the Sanskrit word for earth, and launched concentrated oils she describes as boosters to provide haircare ingredients consumers were interested in to create their own haircare concoctions or enhance haircare products like shampoos and conditioners. "It's gives them the power to customize their own products," says Khanna.
Rthvi boosters are Aloe Vera Oil, Amla Oil, Argan Oil, Arnica Oil, Ashwagandha Oil, Marshmellow Root Oil, Rosemary Oil and Bhringraj Oil. The brand has also released Hair Strengthening Shampoo and Conditioner, Replenivate Hydrating Shampoo and Conditioner, Restore Advanced Hair Thickening Serum, an option for people not jazzed with oil-based haircare serums, and a jade comb. Haircare product prices run from $16 for the booster Aloe Vera Oil to $70 for hair growth kits with three products. In total, Rthvi's current assortment has 15 stockkeeping units.
"We wanted to aim for Ayurveda for everyone."
"Accessibility is extremely important to me, and that is the reason that you will see all of the products are priced at a level where most customers can come back month over month and use them. That's how they will see a difference from them," says Khanna. "We priced the boosters the same way. We wanted to make sure they had value. We didn't want to price them so high that customers weren't able to afford them. We didn't want to aim for luxury, we wanted to aim for Ayurveda for everyone."
Rthvi is in line with a jump in demand for scalp care during the pandemic, and the surging tide of the "skinification" of hair, a movement closely linked with "hairtellectuals" or consumers highly educated on haircare that's led to multistep haircare routines and people drilling down on haircare ingredients akin to how they drill down on skincare ingredients. Brands like The Inkey List and The Ordinary have been catering to "hairtellectuals" with haircare products spotlighting particular ingredients. Rthvi's Ayurdevic ingredient specialty makes it unique.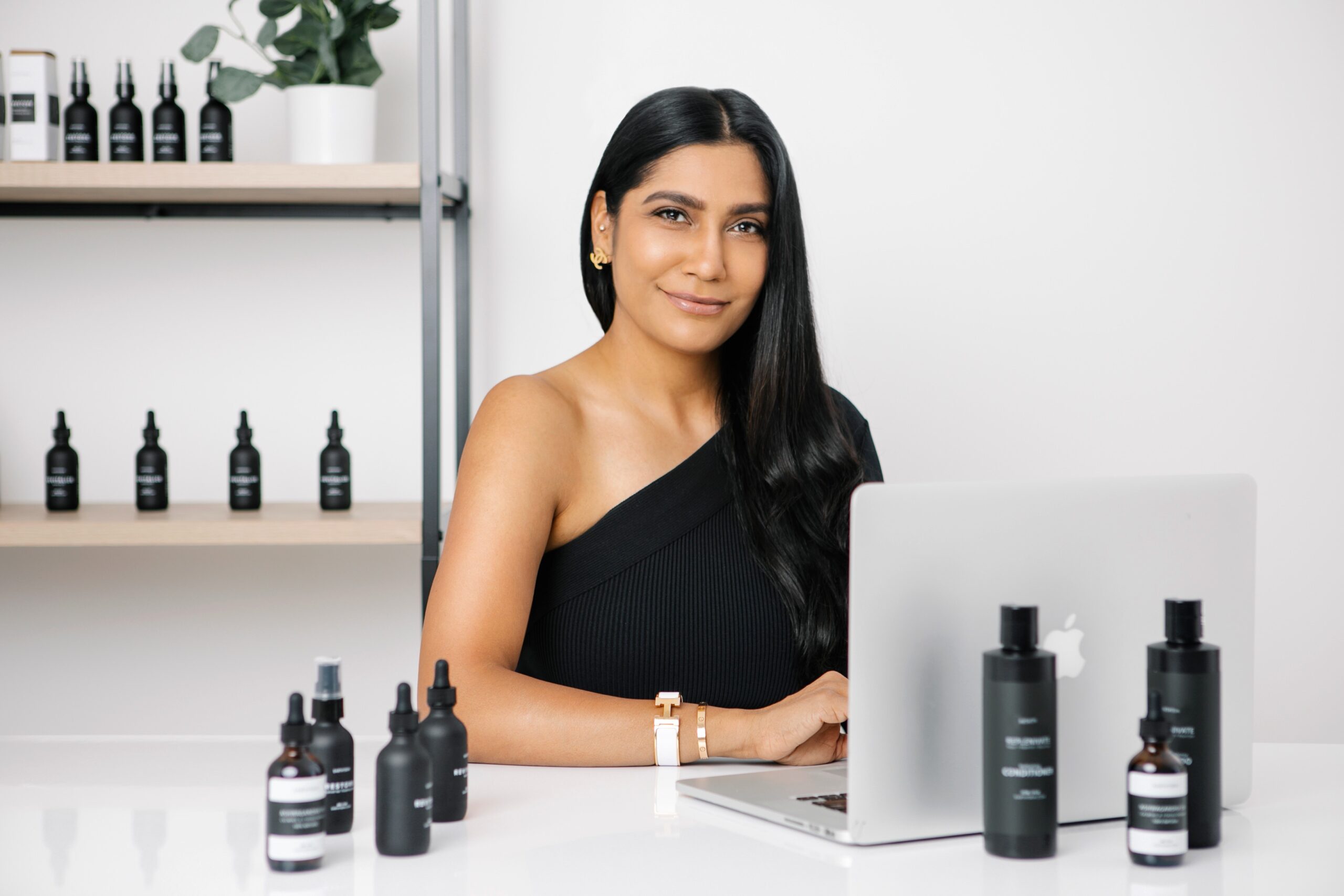 Judging by the brand's broad customer reach that Khanna says stretches from 20 year olds to 80 year olds, she concludes, "Scalp care has become a must-have across all age groups and demographics. People are incorporating it into their wellness routines."
Rthvi's approach to haircare and price positioning has been working. Since rebranding Earthy Skin to Rthvi, Khanna reports the brand has experienced a spike in sales, which she attributes to both the new name and the haircare pivot. The brand expects it will generate $500,000 in sales this year. The bestsellers are Revitalize, Restore and Rosemary Oil. Rthvi is largely sold through its website, but it's available on Verishop and recently started on Amazon, too. In addition, it's beginning to enter salon distribution. If salon distribution picks up, Khanna anticipates the brand's 2022 turnover could accelerate.
"Scalp care has become a must-have across all age groups and demographics."
Rthvi depends on search engine optimization (SEO), content on its site and search engine advertising to attract customers. On the second purchase, a customer is profitable for the brand. "We make sure that we are able to convert our customers into repeat customers, and we are able to increase the average order value," says Khanna. "Once you hit those two magic numbers, you have a winning equation."
Rthvi isn't sticking to only haircare. Khanna envisions its booster strategy extending to skincare. She says, "In the coming years, we definitely want to be a holistic lifestyle brand for hair, skin and wellness."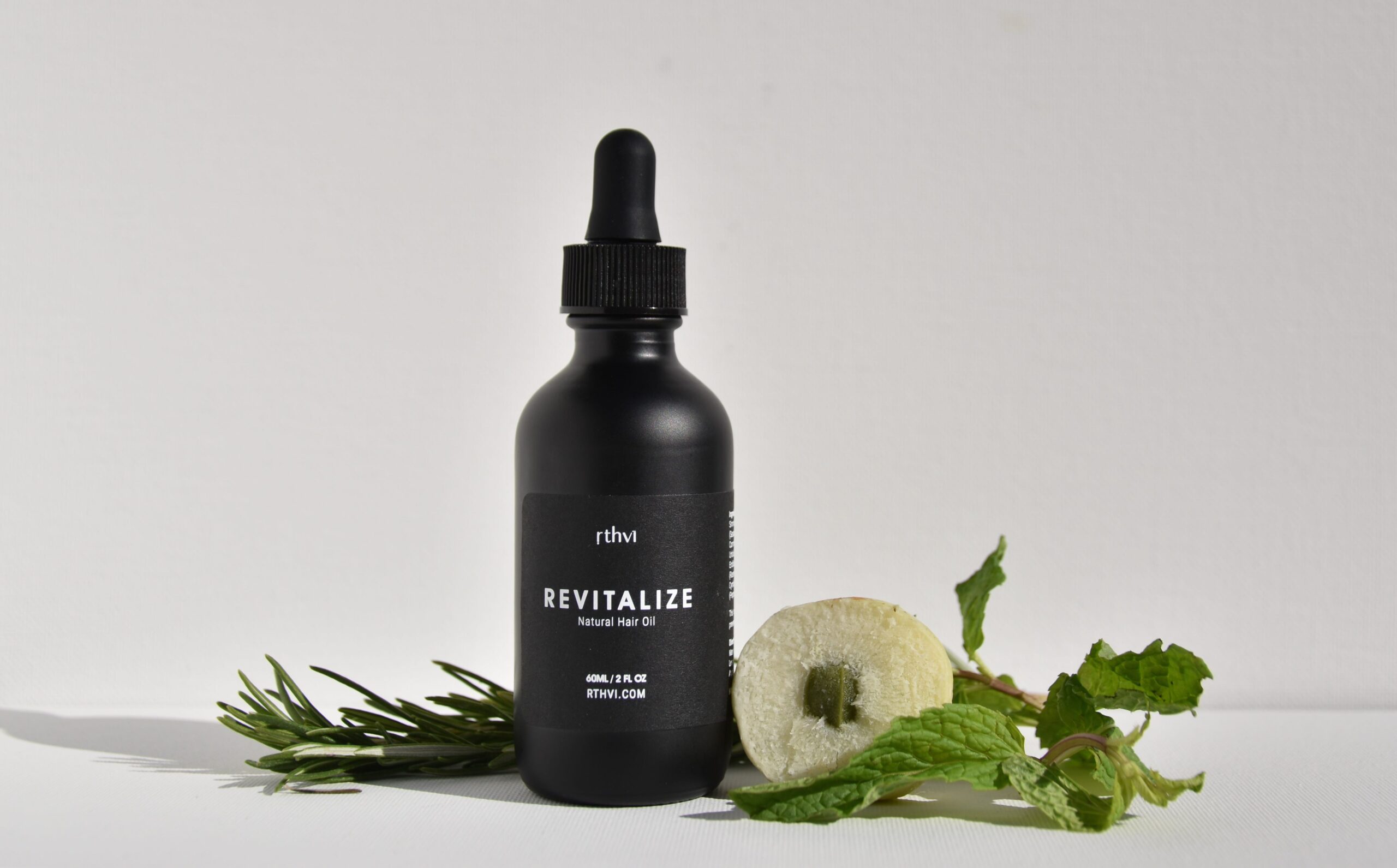 None of Rthvi's expansion would be possible if Khanna wasn't tuned in to the desires of consumers. The brand documents each conversation it has with customers and, on a bimonthly basis, it reviews the data it's collected to detect emerging trends it can react to. It checks what it's finding in its customer data against Google Trends, a free resource with analysis of top search queries. "Oftentimes, you will see a similarity, and you will know that consumers are really looking for something," says Khanna.
She continues, "The best part of being customer-focused is that it doesn't really require special skill sets or tools. You don't need to have a big marketing degree an MBA or specialized people on your team. I'm speaking from an indie beauty perspective here. It requires discipline and dedication to listen to your customers' needs and deliver on them, and that's exactly how we built Rthvi."