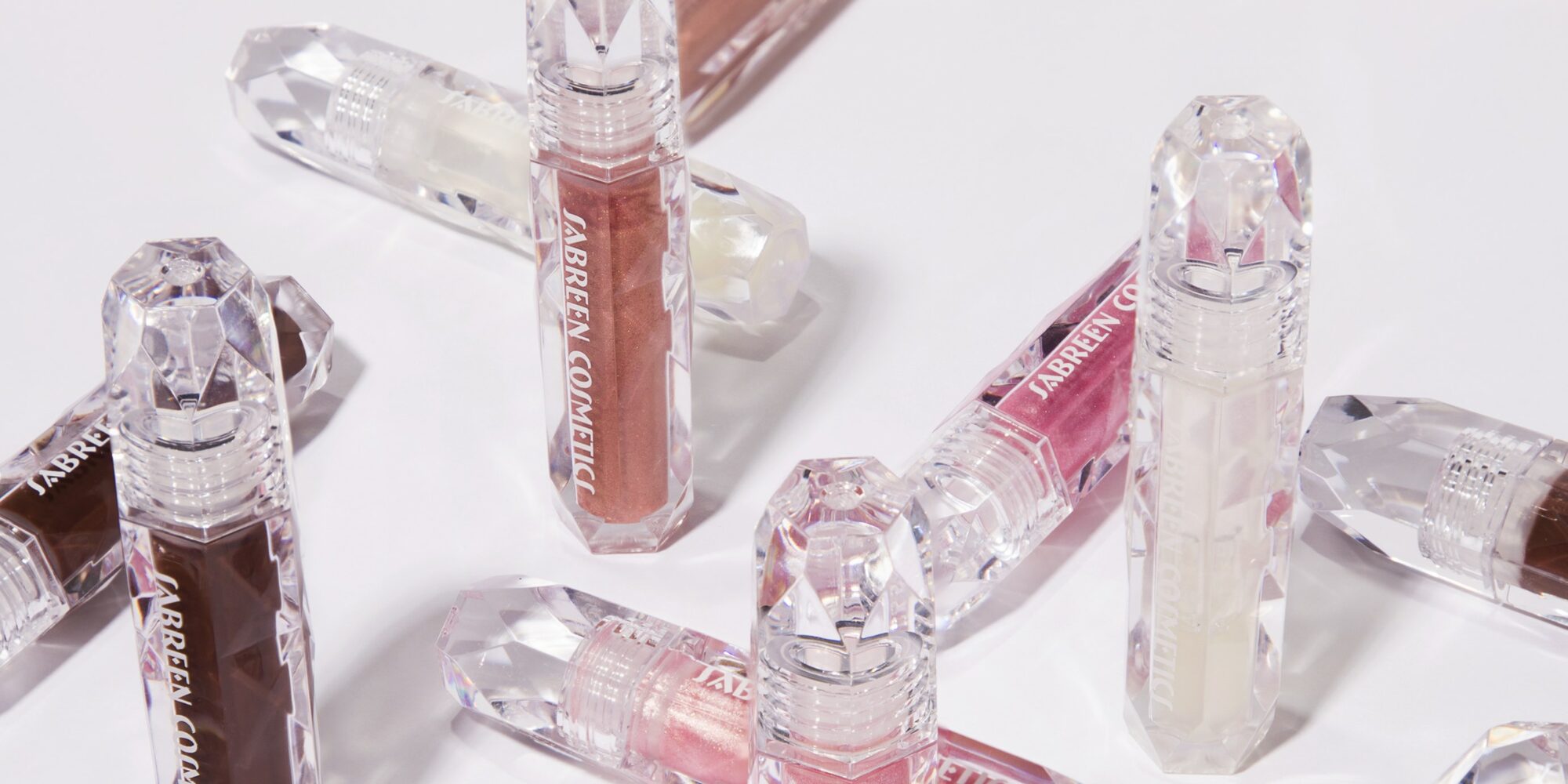 Sabreen Cosmetics Redefines Clean Luxury Cosmetics Through The Lens Of Its Black Women Founders
"Being women of color, we are redefining what luxury is," says Saliah Mustafa, who with her sisters Najiyyah and Kareemah launched the clean beauty brand Sabreen Cosmetics in 2018. "A lot of time we haven't seen what luxury looks like from women of color's perspective."
That redefinition, which propelled a rebrand unveiled last year, eschews minimalism in favor of bold imagery and colors. Sabreen's lipsticks are housed in gold and pink components with bright floral accents. Its campaign videos capture Black women strolling in a mansion sporting luxurious gowns and jewelry.
"One of our goals as far as being a luxury clean beauty brand is to showcase women, especially women of color, in a different light," says Kareemah. "Far too often, we are not seen in places where we should be seen, whether that be in boardrooms, on golf courses or yachts and in mansions or hotels. We want to be able to provide our customers inspiration."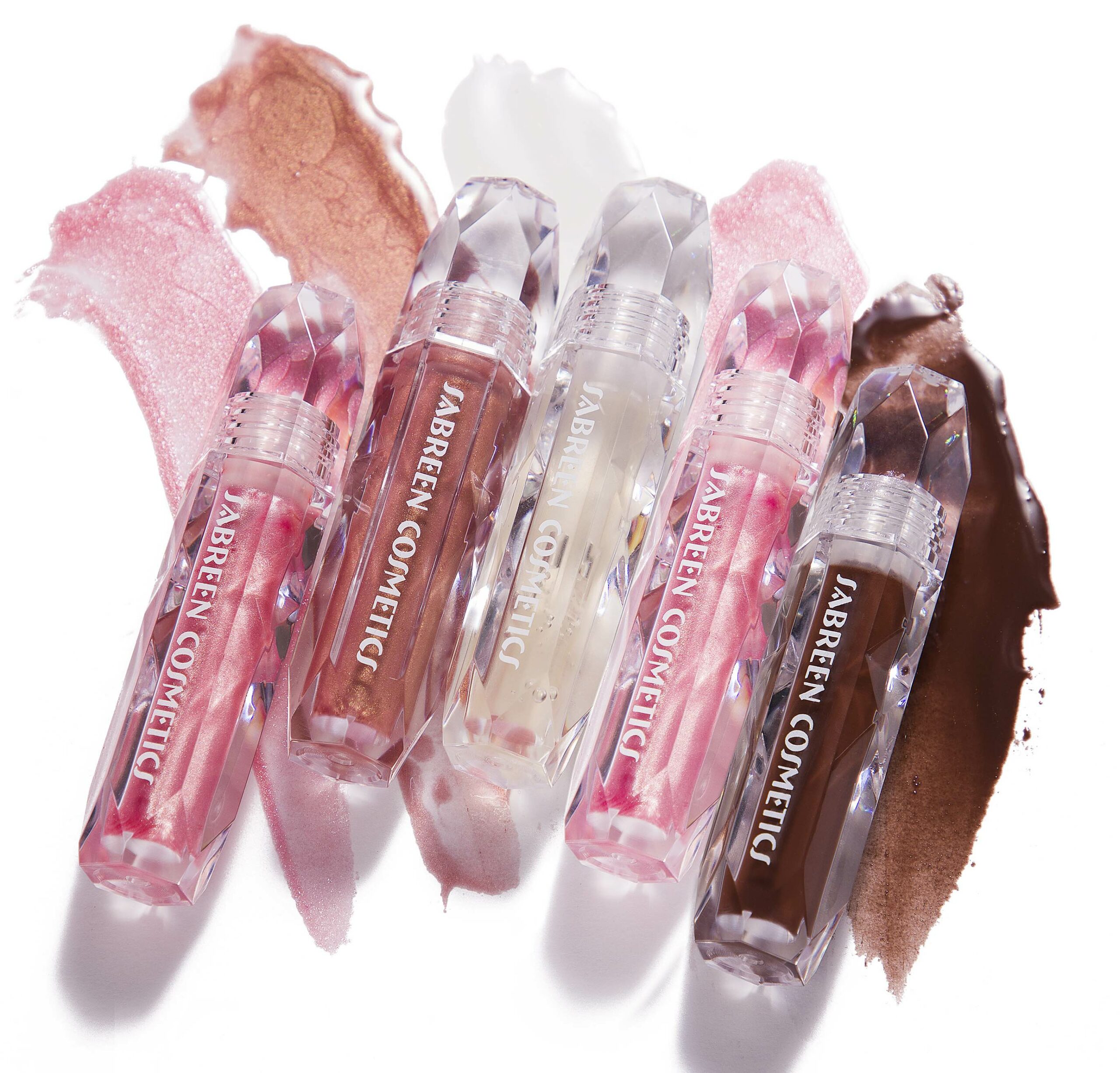 The pandemic pushed the Mustafa sisters to reevaluate Sabreen. While they initially launched the brand directed at consumers aged 21 to 35 years old, they realized its core customers have been largely aged 35 to 65 years old. Given that the co-founders haven't yet hit 35, it was a bit of a surprise to them that the customer demographic swung older. Once they took a deep dive into the customers, though, it made sense due to Sabreen's prices and sumptuous sensibility.
The understanding of Sabreen's customers has allowed its co-founders to lean into elevated pricing. The brand began with a $20 price point, but its lip glosses, lipsticks and liquid matte lipsticks are priced from $30 to $36 today. Lip gloss and lipstick gift sets are $140. "Quality is important," says Saliah. "All of our formulations are custom formulations. They are not private label. We pride ourselves on that."
"We want to be the premier global destination for luxury beauty for women of color."
Sabreen's packaging has been updated with sustainability in mind. The brand's products are wrapped in reusable luxury pouches and recyclable boxes made from 90% recyclable materials. Its lip gloss is encased in recyclable PET plastic to facilitate recycling, and its lipstick components containing aluminum can be broken down to be recycled.
Started with matte lipsticks, Sabreen honors the Mustafa siblings' aunt Nabeehah Sabreen. She died from breast cancer in 2009. "The brand is a reflection of who my aunt was in real life," says Saliah. "She loved luxury. She loved beauty products. She was a fashion connoisseur. She was very philanthropic." Sabreen has partnered with the Ora Lee Smith Cancer Research Foundation.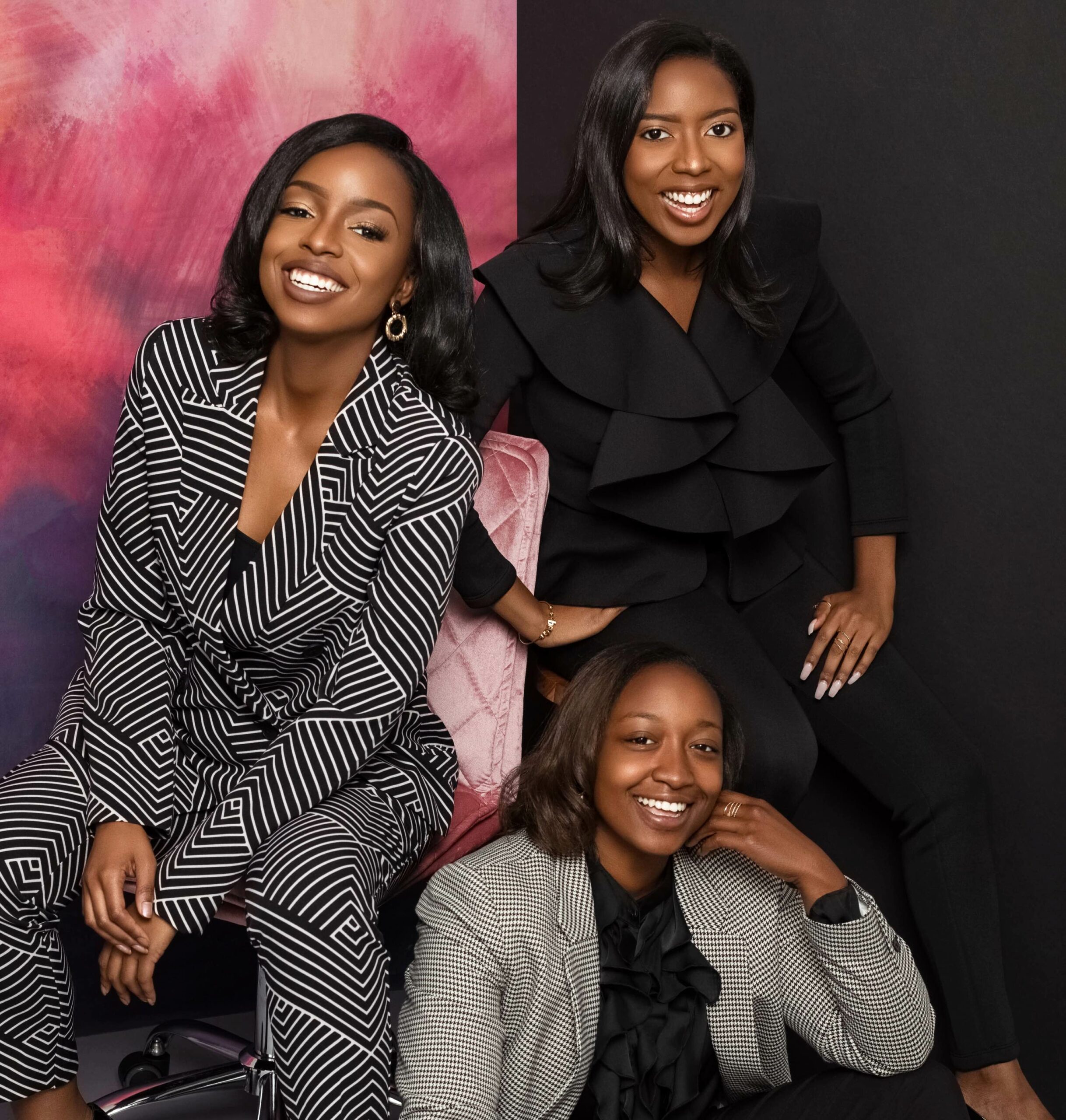 Saliah, Najiyyah and Kareemah decided that Sabreen had to be a clean cosmetics brand in response to research they'd seen linking cosmetics to cancer and other health problems in women of color. "There were not that many clean brands focusing on women of color when we launched," says Kareemah. Saliah chimes in, "When we say 'clean,' we mean safe for use and nothing that would intentionally harm anyone." Beauty ingredient resource The Good Face Project doles out high grades for the safety of Sabreen's products.
Nura Gloss, which is available in six shades, is Sabreen's bestseller. "It was formulated to make your lips shiny, but not give that sticky feel," says Saliah, mentioning it features polypropanediol dimer dilinoleate, a plant-based alternative to petroleum-based polybutene. Sabreen's newest product is Lana Lip Rouge Satin. It's designed to be creamy, long lasting and highly pigmented. "We had an influencer that compared our formula to Tom Ford," says Kareemah.
"All of our formulations are custom formulations. They are not private label. We pride ourselves on that."
The Mustafas' plan for Sabreen's assortment is to create a full cosmetics line so its customers can complete a face of makeup with its products. "We want to be the premier global destination for luxury beauty for women of color," says Saliah. However, she emphasizes Sabreen isn't in a hurry to pump out products. "Another thing that makes us a luxury brand is being intentional," says Saliah. "There are so many brands launching, and the question many people ask is, 'What makes you different?' I think it's being intentional and really caring about what our customers want."
What Sabreen's customers want, Saliah notes, isn't extreme colors. For them, the brand is driven to put out wearable makeup with premium formulations. "They are glad we don't have wild colors. We want to be a brand that is classic and timeless," says Saliah. "Trends are cool, but they come and go. Style is forever. Chanel is an example. The brand is still relevant after more than 100 years and, 100 years from now, they are still going to be relevant. Of course, we are not comparing ourselves to Chanel, but I think we can get to be like Chanel. It will take time, but we will get there."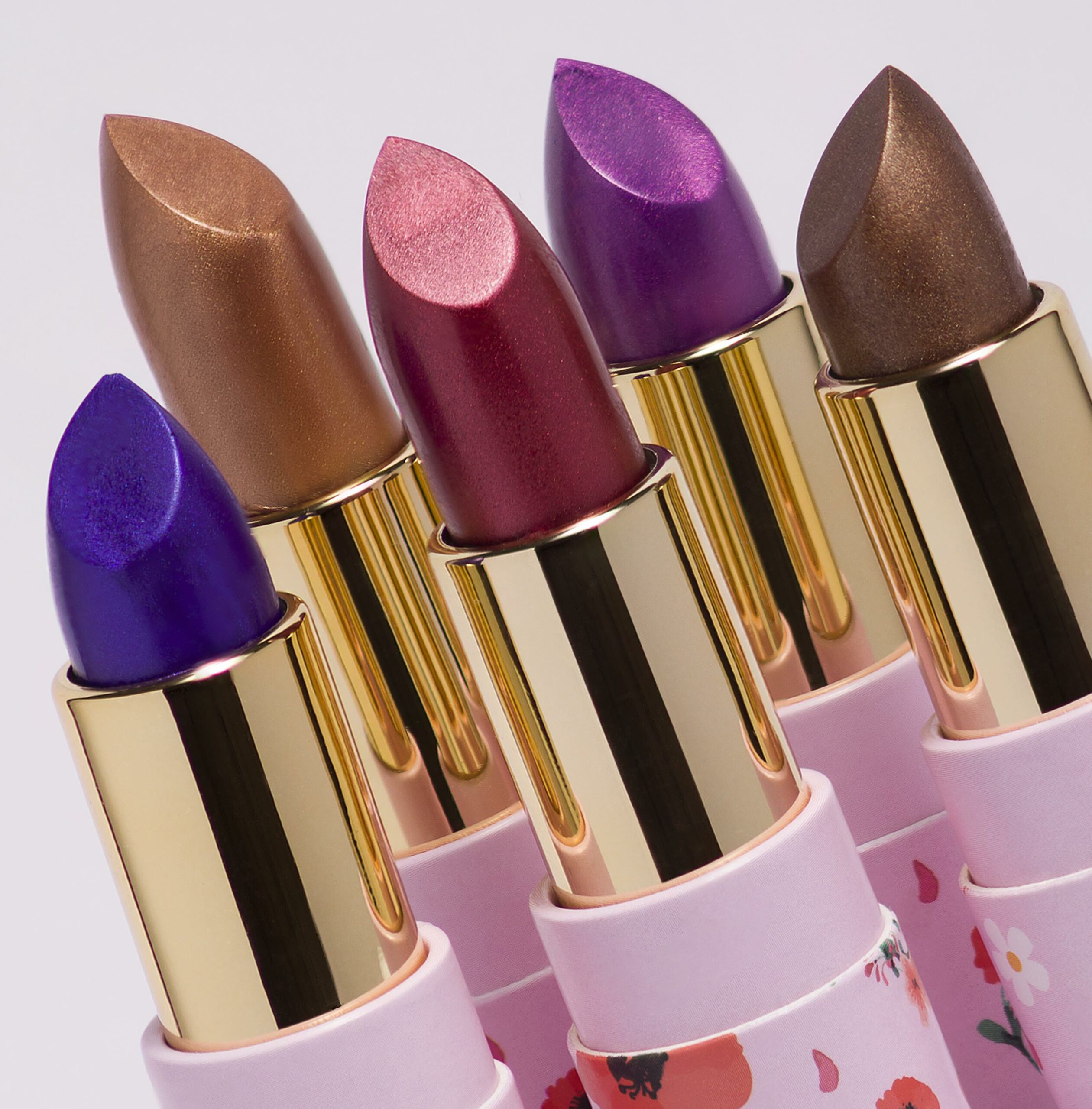 A bootstrapped brand, Sabreen has been assisted by grants from Creme of Nature, AT&T Business and more. At the moment, Saliah says it hasn't pinned down a sales target. Instead, she says the principal objective "qualitatively would be for us to organically reach as many people within our target audience as possible, and increase brand awareness and PR placements."
Primarily sold via direct-to-consumer distribution, Sabreen is carried by online retailers Yuty and Verishop. Similar to the approach to its assortment, the brand isn't interested in hastily rolling out to retailers. "We would like to partner with retailers that share our brand values and align with our mission. We are not rushing into retailers to say we are there," says Saliah. "That enables us as brand owners to maintain long-term business relationships."