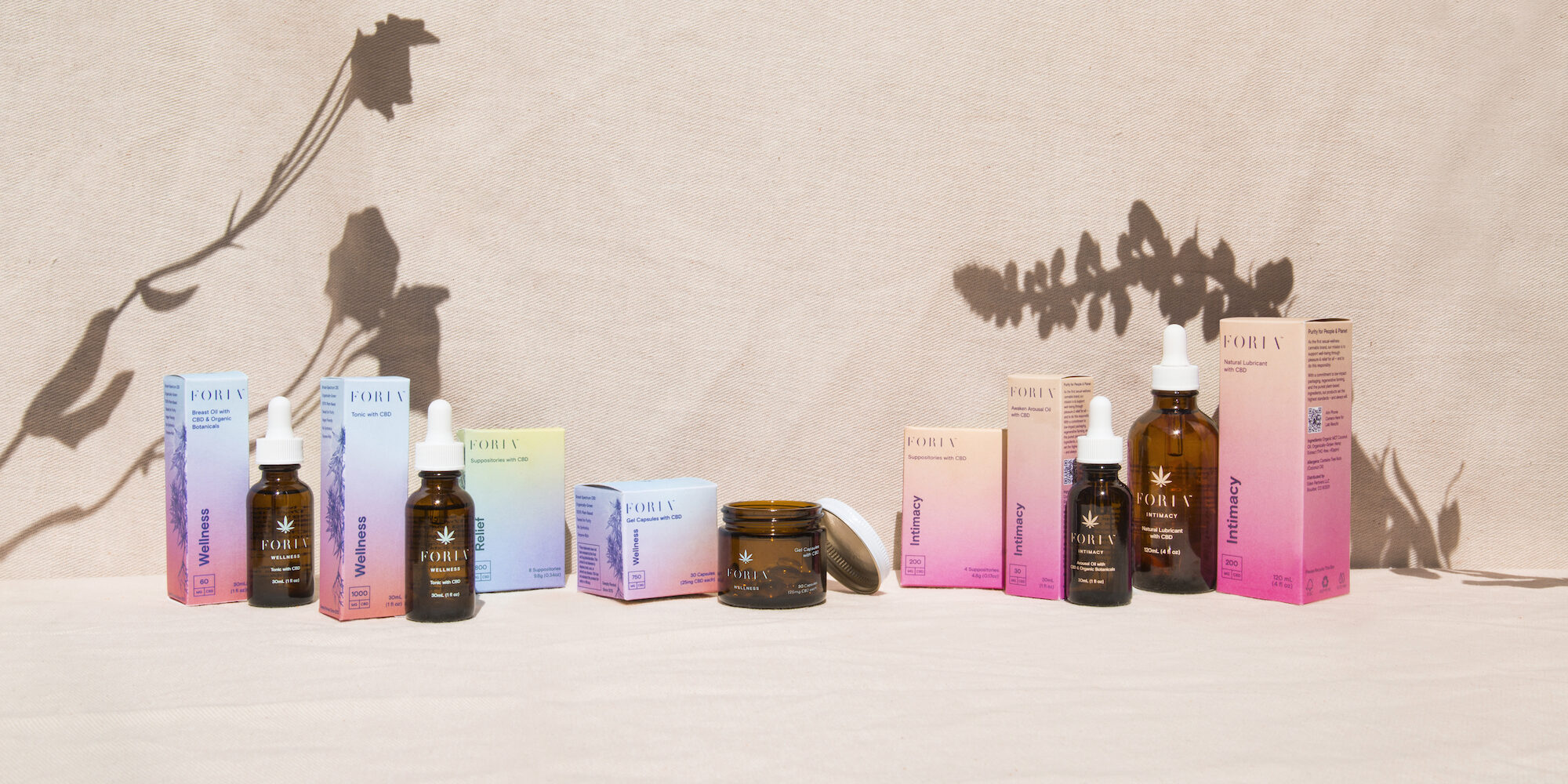 Sexual Wellness Specialist Foria Secures Investment From Premium Cannabis Player Viola
Foria, a leading brand straddling clean beauty, sexual wellness and CBD, has secured investment from Viola, a premium cannabis product maker founded by former NBA star Al Harrington and his wife Michele.
The amount of the investment was undisclosed. Along with it, Michele Harrington is joining Foria as head of strategic partnerships to guide a multifaceted campaign to increase the brand's educational, fundraising and marketing efforts. The campaign will tap into Viola's vast network of social media influencers, celebrities and athletes to spread awareness. 
From 2016 to 2020, Foria's sales grew at a compound annual rate of 89%, and its total revenue has jumped 170% since 2018. The brand's direct-to-consumer sales have ballooned 230% in the past two years. "We've grown significantly and rapidly by any objective measures," says Foria co-CEO Jon Brandon. "But, at the end of the day, we're still, at this point, serving hundreds of thousands of people a year when in our minds there's no distinction between those people and everyone else. The opportunity to expand to millions of people is really what we're starting to embrace, the opportunities to get bigger in terms of who has access to our products."
Viola and Foria were introduced in the spring by Jason Adler, principal at Gotham Green Partners, an investor Foria and Viola share. "We've been in a kind of dating mode for about five or six months," says Brandon. "We've been on a bunch of Zoom calls with each other, getting to know what makes each of us tick and why we're doing what we're doing. The resonance was apparent very quickly. What we didn't know is that they [The Harringtons] had had experiences with our products and with the brand." 
In a statement on Viola's partnership with Foria, Michele Harrington mentioned she's been using the brand for three years. She said she has "experienced the many benefits of their products. The work that Foria has done to empower women by supporting overall wellness in their different life stages is inspiring. I believe in Foria's mission and am excited to help others on this part of their personal journeys."
Foria's objective to scale informed its search for investors, a process the company has been undergoing for a year. At a startup, though, Brandon says it "honestly feels like you're continuously fundraising. I don't think there's a time when capital considerations aren't a thing." He views Foria as having more in common with surging direct-to-consumer clean skincare companies than cannabis startups. That view led to meetings with investors active in the early-stage beauty and wellness space rather than just cannabis-focused firms.
"While we were perhaps born in the cannabis space, we have very quickly breached the castle walls."
"While we were perhaps born in the cannabis space, we have very quickly breached the castle walls," says Brandon, adding, "We're a CPG company that makes products for specific uses that have tremendous efficacy. That really does underpin who we talk to about capital and growth. [Beauty and wellness investors] are now perking up and saying, 'You guys are doing some cool things. We have a lens on this. We have something to offer you in addition to just money.' That's been the big shift over the last year, embracing who can help us best based on where we are now."
However, Foria's use of cannabis limited the number of consumer packaged goods investors interested in it. Most of Foria's products contain CBD, and the brand also sells THC versions of many products. Brandon says Foria's THC business is less than 10% of its total revenue. Foria is sold in 130 countries, a reach it asserts gives it the largest global footprint of any CBD business in the United States. The brand is headquartered in Los Angeles. "We're getting interest and inquiries from consumers around the world," says Brandon. "We can't be stuck in this cannabis-only or THC-only universe."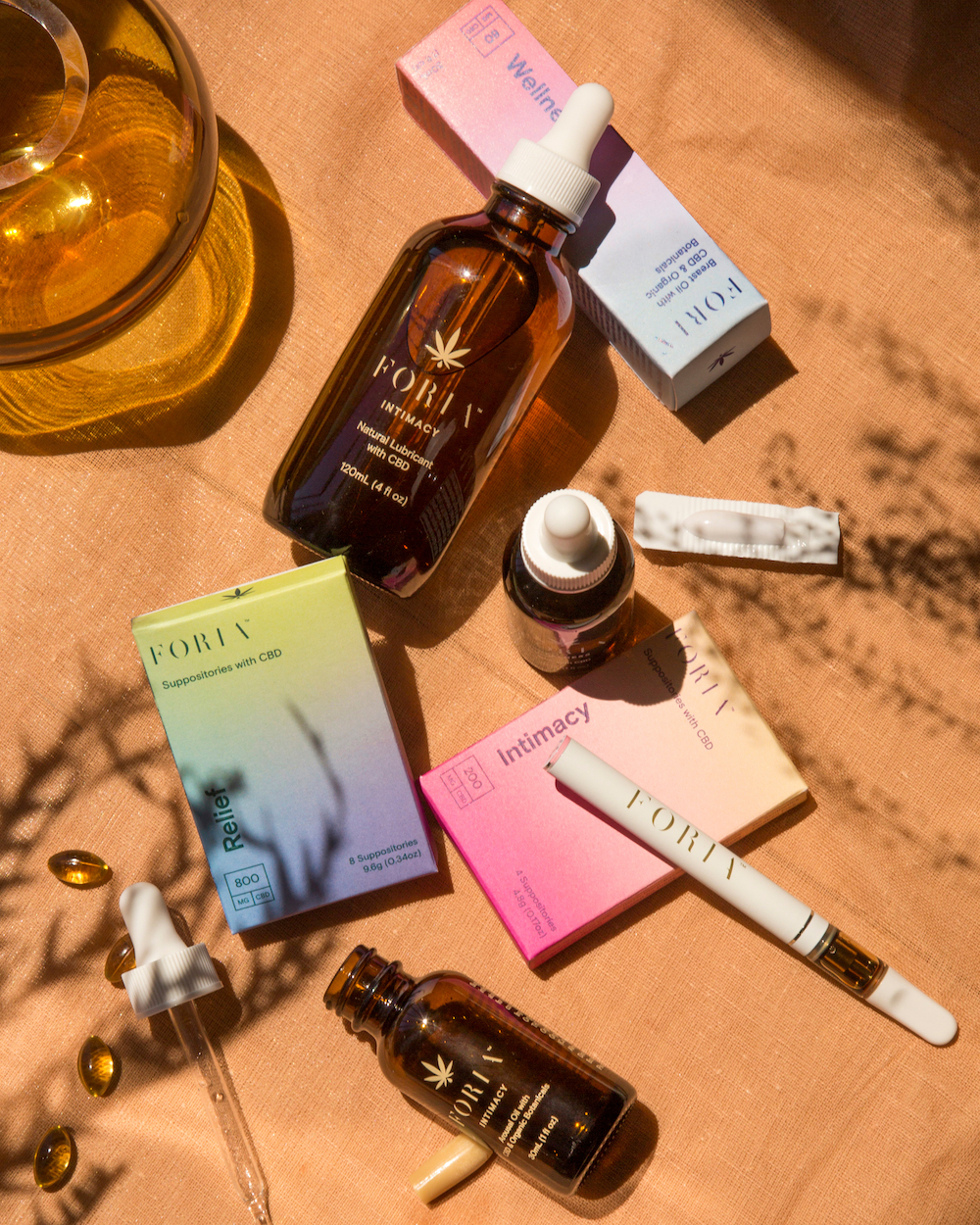 Foria previously closed seed and pre-seed funding rounds. Its current round of funding, which, in addition to Viola involves unnamed existing investors, is expected to close in a couple of weeks. Within the next year, the brand plans to fundraise for a significantly bigger round to further international expansion, specifically into China, and leverage the influencer, celebrity and athlete connections Harrington is facilitating. Foria's hope is that successful execution of these programs will springboard it to becoming a brand looking for and attractive to investors writing $5 million to $10 million checks. 
"We haven't been in a position where it made sense to take in $10 million worth of investment capital," says Brandon. "We've never been the folks that wanted to buy clicks or just hemorrhage money to establish the brand. The brand has been established predominantly in peer-to-peer communications that have a deep sense of integrity and authenticity to them. We don't want to deviate from that to be thrown a bunch of money or the pressure that comes with that [such as], 'Now, you've gotta be a billion-dollar brand like tomorrow.' That's not who we are."