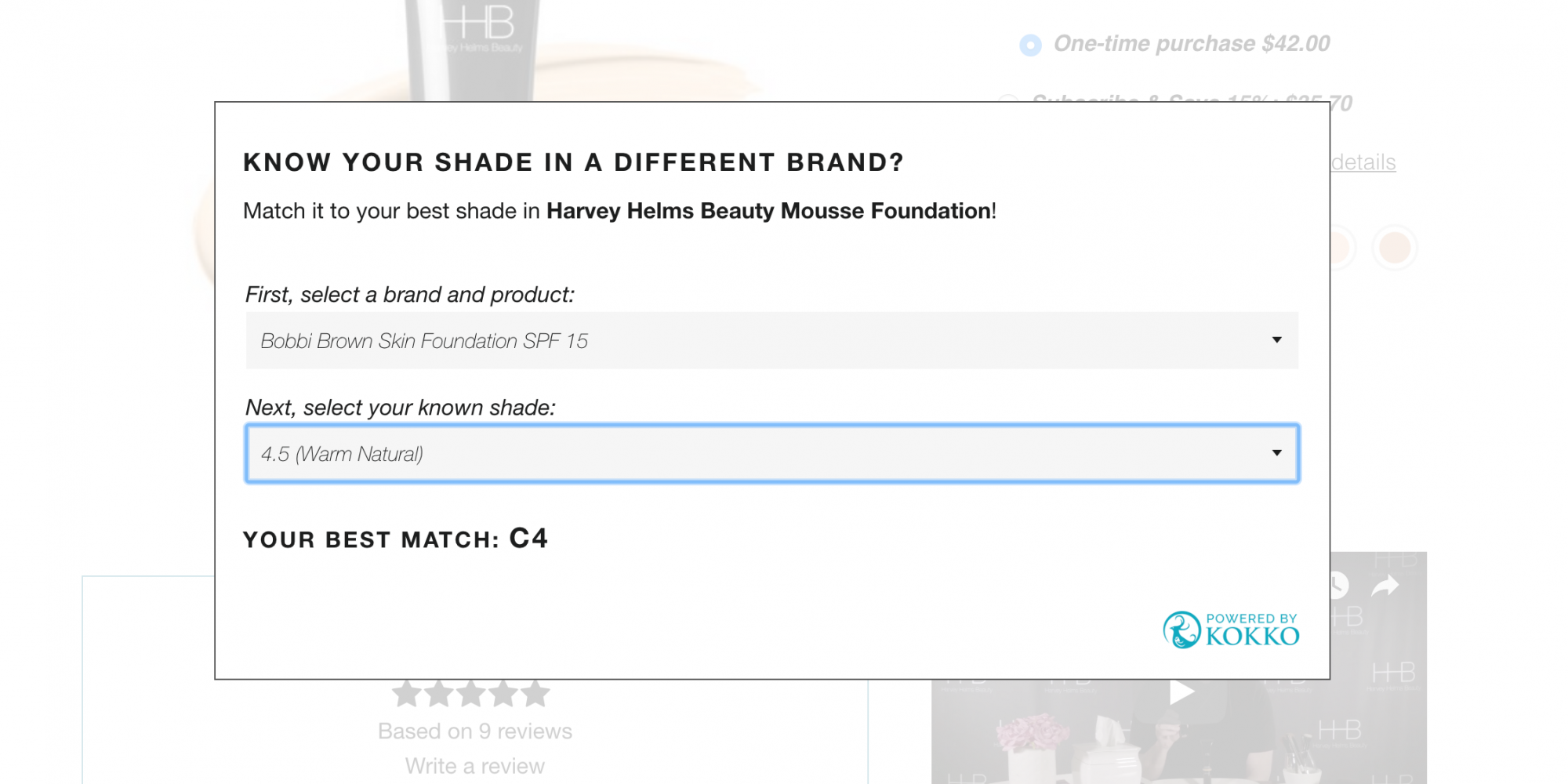 Shade2Shade Guides Online Shoppers To The Right Foundation Shades For Them To Boost E-Commerce Sales
For all the convenience of the web, there are some things it just doesn't make simpler. Choosing foundation is certainly one. Satisfying midnight ice cream cravings is another, but that might only be a concern for Beauty Independent.
Shade2Shade, a new digital tool from color-matching specialist Kokko Inc., is out to solve the foundation-selection problem for the e-commerce sites of indie beauty brands. It allows online shoppers to compare the brands' complexion shades to known shades from the likes of Maybelline, L'Oréal, Nars and Bobbi Brown.
"We're really excited to have tapped into a market need with Shade2Shade. Brands are excited because we are solving a major problem they are having in an efficient and tangible way," says Nina Bhatti, founder of Kokko and former lead computer scientist at HP Labs. "Every woman deserves to find great brands with colors that perfectly match her complexion."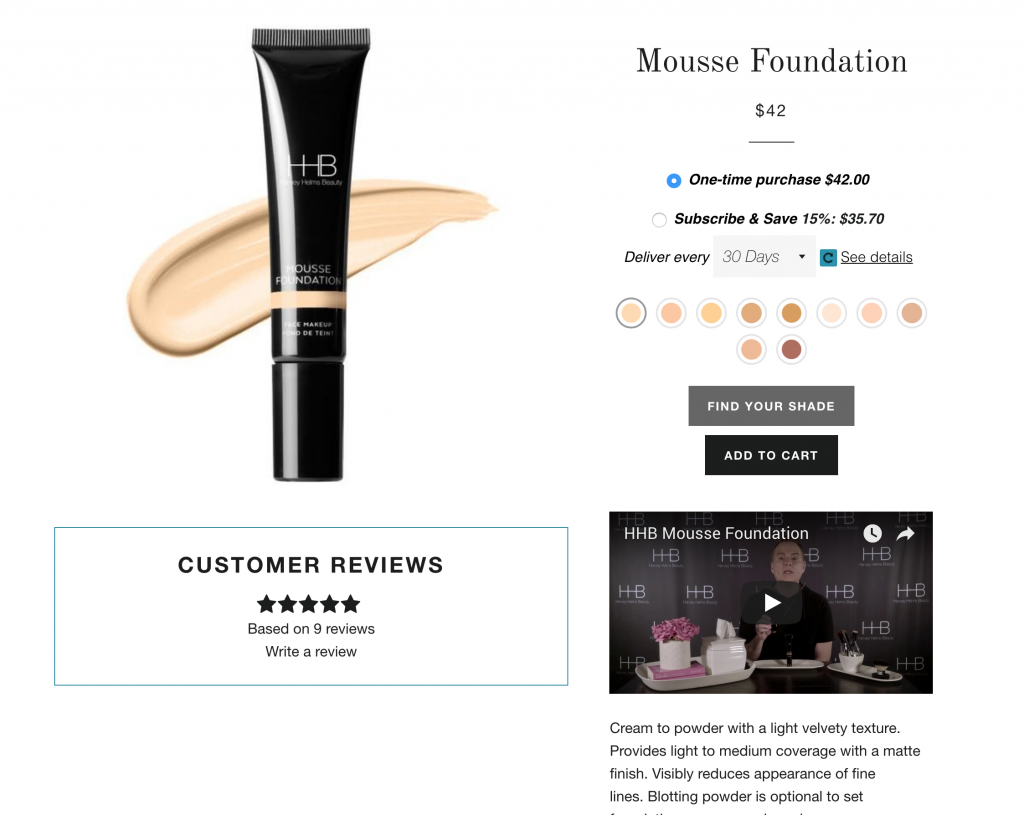 The color cosmetics brand Harvey Helms Beauty is the first to implement Shade2Shade. On the brand's site, visitors press on a "Find Your Shade" button installed on a page featuring its Mousse Foundation to arrive at a Shade2Shade pop-up. Once within the pop-up, they can input their shades in foundations from eight recognizable brands to immediately identify the Mousse Foundation shade that's right for them. For example, those wearing the shade L2 in Nars All Day Luminous Weightless Foundation are instructed they should buy N2.5 in Harvey Helms' Mousse Foundation.
Bhatti explains the comparison shades were selected because they're familiar to most cosmetics consumers. "People who buy indie beauty brands are beauty junkies. They know what shade they are in other lines," she says, adding swatches aren't as effective as relying on people's experiences with foundations from those lines. "If you look at swatches of foundations, it can be really hard to tell the color differences."
Harvey Helms, founder of the namesake beauty brand, believes Shade2Shade will make women more comfortable shopping online for foundation. "Now, a lot of people use the internet to research products, but they still go to the store to touch and feel the foundation," he says. "She still needs to see in person that the foundation shade looks good on her because she hasn't had a technology like this from Kokko."
Because sites haven't been able to replicate the shade testing possible at stores, complexion products register low conversion rates online, according to Bhatti. The aim of Shade2Shade is to lift conversion rates and reduce return rates by improving customers' confidence in their complexion purchases. Bhatti notes the tool can also provide a measure of customer service when brands don't have customer service representatives working (perhaps at the same time Beauty Independent makes a beeline for rocky road).
To enact Shade2Shade online, brands have to send Kokko their foundation shades so that the company can parallel them to the shades of the larger brands. Pressed powders and concealers can be paired, too. Sheer shades, though, can't be matched to full-coverage options. Bhatti estimates Kokko can analyze shades and install Shade2Shade on a brand's site within a few weeks.
Kokko charges indie beauty brands $59 monthly to digitally integrate Shade2Shade. "We wanted to ensure that Shade2Shade would be available at a price that was attainable for even the smallest brand with the tightest budget," says Bhatti. "In the end, we were able to design a product that pays for its own monthly cost after two or three sales."