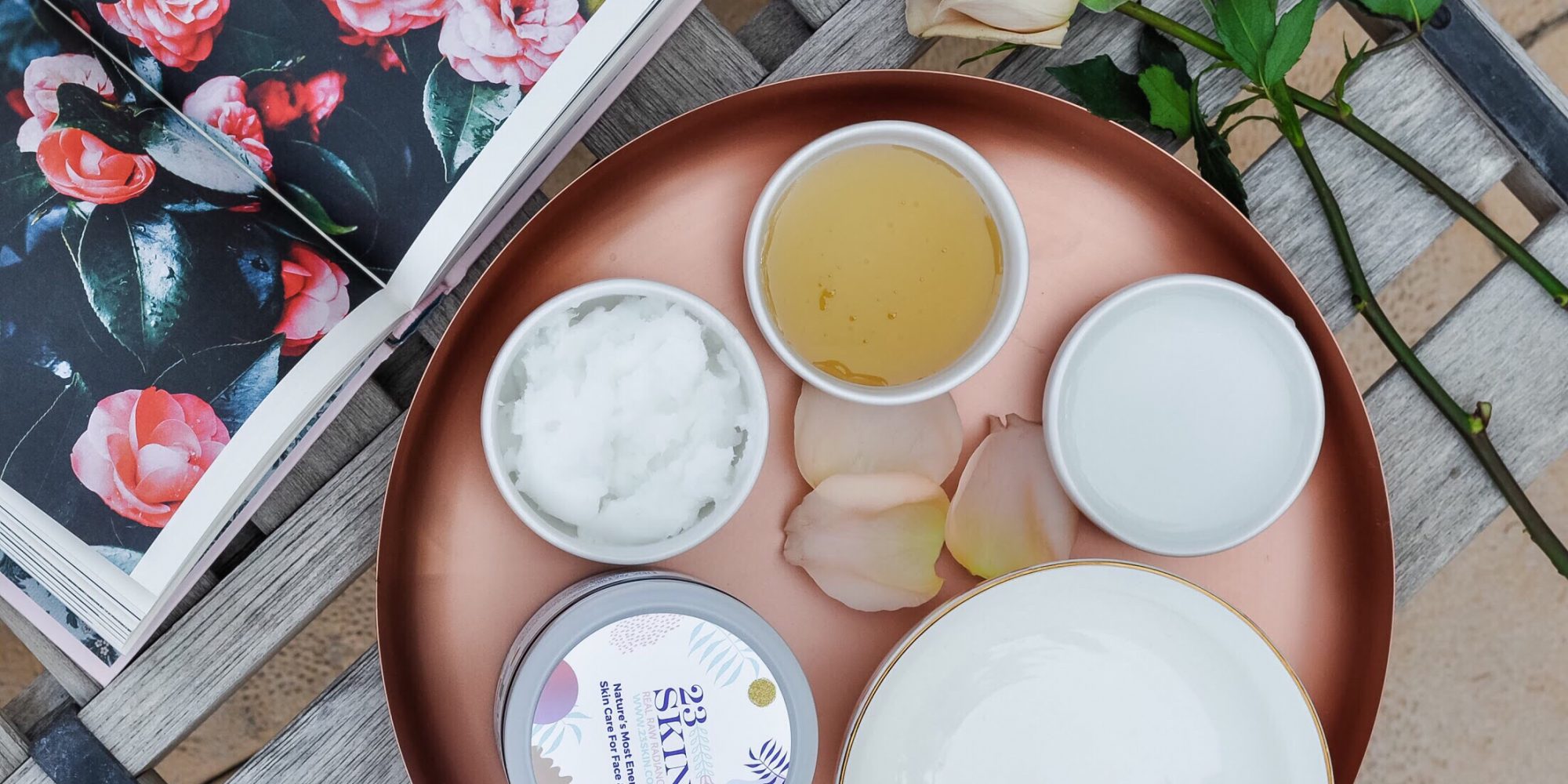 Shiri Sarfati Follows In Her Mother And Repêchage Founder Lydia Sarfati's Footsteps With The Creation Of DIY Skincare Brand 23Skin
As the daughter of pioneering aesthetician Lydia Sarfati, founder and CEO of professional beauty brand Repêchage, skincare has always been part of Shiri Sarfati's life.
"I was literally born into this industry, and I never remember a day not getting treated to masks or moisturizers. I got a facial at the age of three and have the photo to prove it," says Sarfati. "To this day, skincare has been my passion."
Sarfati spent 13-plus years building her beauty business bona fides at her family's company, which includes a 50,000-square-foot manufacturing facility in Secaucus, N.J., received a graduate degree in cosmetic and fragrance marketing from FIT and, taking a cue from her mother, became a licensed aesthetician. But, when she had her first of two children in 2012, she stopped receiving regular facials.
"People would joke that I was like the shoemaker's daughter without shoes. I would give facials to my clients, but I didn't have time to get facials myself," says Sarfati. "I started treating myself at home with my own skincare preparations. It became my time to breathe, relax and practice self-care."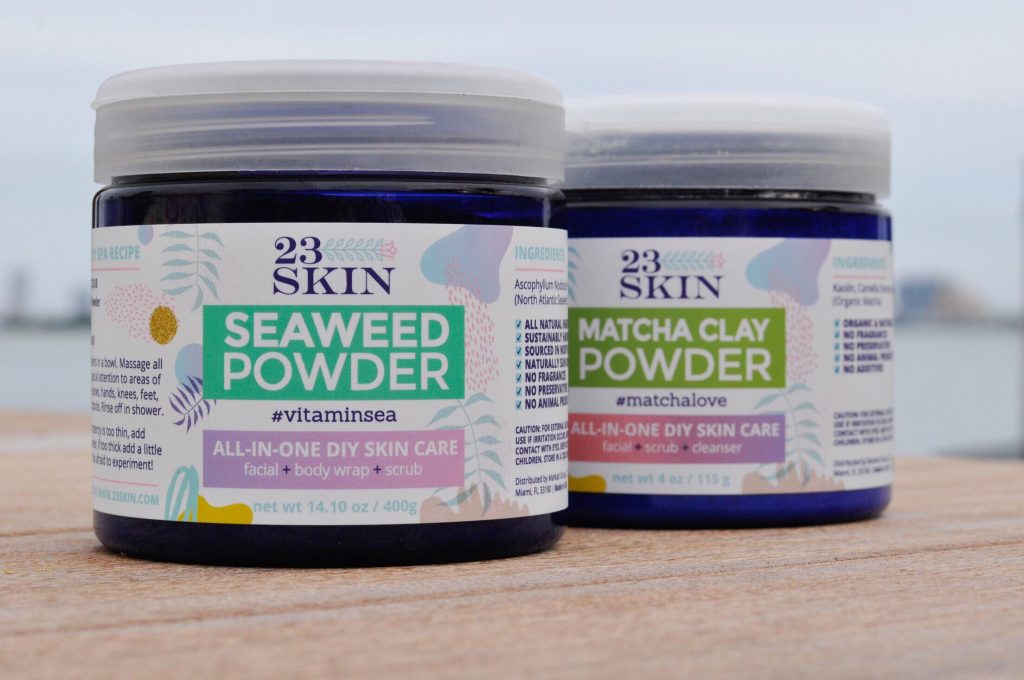 Based on her experience with DIY beauty rituals, Sarfati launched the brand 23Skin under the umbrella of emerging beauty company Markati Group with two products priced at $34.99 each: Seaweed Powder and Matcha Clay Powder. The preservative-free products put the power in customers' hands to craft skincare solutions applicable to their needs on their schedules.
"The products change with you through every season and every skin condition. You are the one who gets to set the tone of how they work for you," says Sarfati. She enjoys mixing the products with lavender essential oil and sea salt for a body scrub, but they can be turned into body wraps, blended with shower gels and paired with yogurt, honey or oils such as argan or coconut to make an array of facial mask options.
"The products change with you through every season and every skin condition. You are the one who gets to set the tone of how they work for you."
Lydia Sarfati is renowned for introducing Americans to seaweed skincare treatments and Shiri could rattle off seaweed species names before she could read chapter books, so seaweed was a natural fit for 23Skin. The brand's Seaweed Powder contains cold-water seaweed ascophyllum nodosum from the North Atlantic Ocean. Sarfati details it's sustainably-harvested and sun-dried.
"Within 24 hours of harvest, it's laid out to sun dry," she elaborates. "That part of the process is super important because a lot of time seaweed is harvested and then left wet in mounds, where it starts decomposing and its nutritional value is degraded. The sun-drying process helps retain the nutritional content of the seaweed. Oven drying is faster, but you would be left with a much more deficient product. After our seaweed is sun-dried, it's crushed, and that's what the customer is getting. It's completely pure."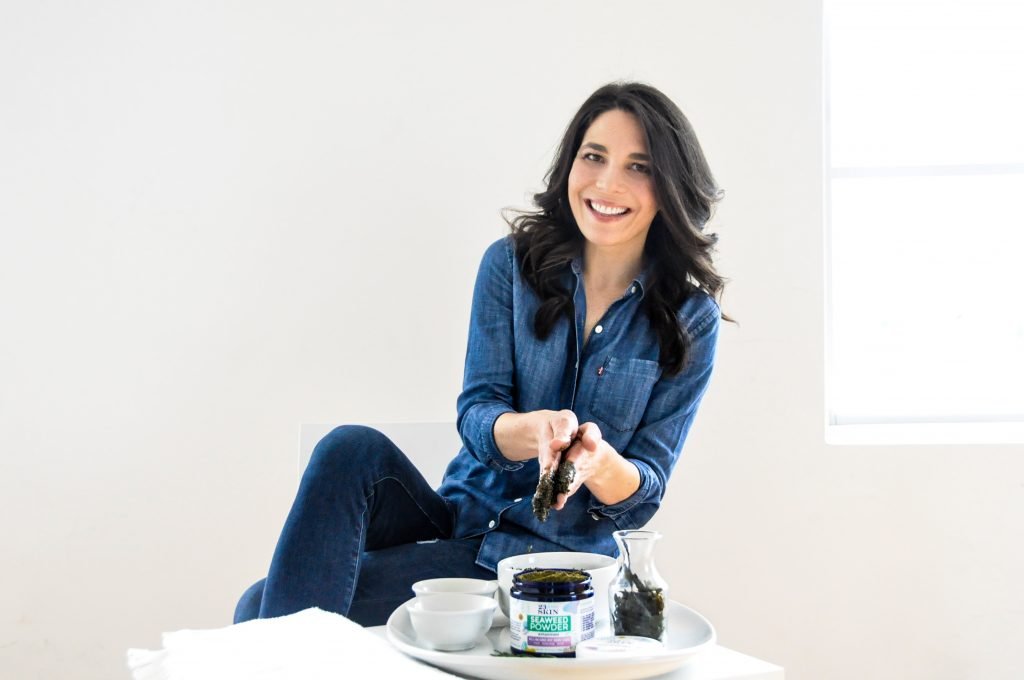 The matcha in 23Skin's Matcha Powder is sourced organically from Japanese tea farmers. It is slow ground with granite grinders for maximum potency. The matcha is combined with kaolin clay in the product to pull out skin impurities.
Sarfati's decision to begin 23Skin with two products was met with skepticism from her family. "They said, 'You have to start with 10 products at least,' but, being in a younger demographic and generation, I knew it would be OK to launch with two," she says. "I wanted to nurture the two products to know this was viable before I launched many products, and I wanted to get feedback from clients to see what they want to have from 23Skin."
"We can get caught up in technology, but I think, today more than ever, it's important to make those real connections and have face-to-face interactions, meet with your customers and demonstrate what you are doing, and how you are doing it differently."
Sarfati isn't opposed to growing 23Skin's product assortment. However, she's planning to add products carefully. Powder formulas are 23Skin's sweet spot. "I wanted something that didn't need to be preserved, could have a long shelf life and could retain freshness," explains Sarfati. "It was always my vision to have my own skincare company, but I didn't think the market needed another moisturizer. I really wanted to create something that was unique and could be exciting for the consumer."
Sarfati has introduced 23Skin's products on Amazon domestically and is rolling them out to Amazon in the United Kingdom this year. She's weary of 23Skin becoming lost in the product crowds at retail in stores that don't attract a ton of traffic. Amazon offers 23Skin access to a broad audience, but Sarfati acknowledges it has drawbacks.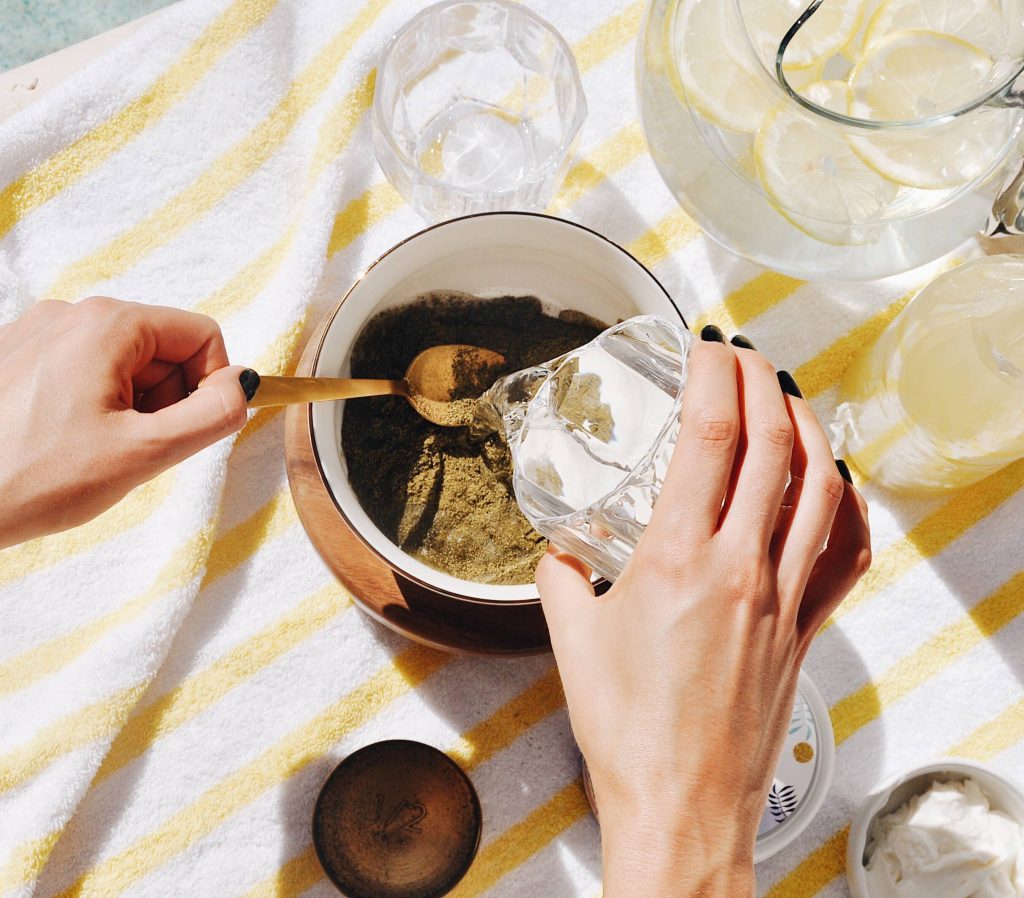 "Amazon has become a platform for independent beauty companies like mine because it makes the fulfilment process easier and gets eyeballs to your brand. Of course, Amazon is an open marketplace. So, for every good brand, there are five other brands just trying to manipulate the system to get more products sold, not caring if there is any integrity behind the products," says Sarfati. "The consumer has a difficulty navigating what is true and what's not. A lot of times I have bought from brands on Amazon, opened the products and thought, 'Is this even legal to sell?'"
To educate customers about skincare and sell her products outside Amazon, Sarfati established online content hub BeautySomething and has been involved with pop-ups presenting 23Skin's products. The brand has participated in pop-ups at 1 Hotel South Beach and in collaboration with online motherhood community Bellybrief. Sarfati's goal is to bring the brand to pop-ups with national reach.
"My mother has always been my mentor, greatest champion and, honestly, my inspiration. She's on the road every single week meeting with spa and salon clients herself, not sending other people to do it for her, even though she has the ability to do that," she says. "We can get caught up in technology, but I think, today more than ever, it's important to make those real connections and have face-to-face interactions, meet with your customers and demonstrate what you are doing, and how you are doing it differently."