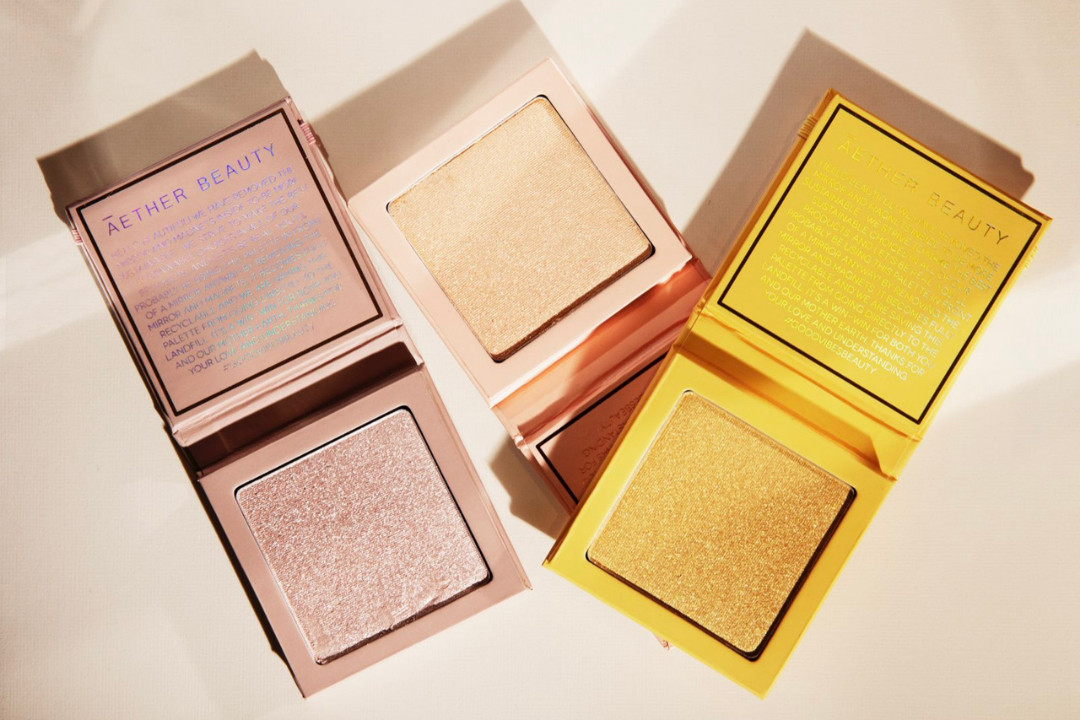 Six Steps Athr Beauty Is Taking To Scale Its Business
Tiila Abbitt took out a second mortgage on her house to start her brand Athr Beauty with $100,000 in 2018. She had a hunch makeup would be the next category transformed by the clean beauty movement, but that most consumers wouldn't sacrifice performance for organic, fair-trade and non-GMO ingredients. She was right. "As the only employee for two years, I grew a multimillion-dollar business, which was kind of insane," says Abbitt. Athr Beauty's sales have skyrocketed 244% to reach $3 million already this year, and it's just April. The brand's big 2021 release—a mascara, the product most requested by its customers—won't come out until November and is expected to further accelerate revenues. By 2023, Athr Beauty, which is available at Sephora, Credo, Neiman Marcus, Douglas and Free People, is projected to surpass $10 million in sales. Beauty Independent spoke to Abbitt about the steps she's been taking to ready the brand for its evolution from a small- to medium-sized business. Here are six critical to scaling its operations.
1. Changing The BRand Name
Athr Beauty started out as Aether Beauty. Aether is the medieval concept of the cosmos, and the idea of it was embedded in an ethereal look the brand had on its website and social media channels. It also places tarot cards in the packaging of crystal-infused products. But the brand wasn't alone in gravitating to the aether concept. In fact, Abbitt estimates there are 300 brands that have the word "aether" in their names. To stand out, she decided to transition Aether Beauty to Athr Beauty. She calls the change part of her and her brand #glowingup. "I'm going through this second master's degree of running my own business and implementing all the knowledge I've learned," says Abbitt, who has a master of fine arts degree in fashion design.
2. Testing Products Online Before Rolling Them Out To Retail
Desert Moon Illuminating Oil, a highlighter containing pure diamonds that bridges skincare and makeup, is the first product featuring the name change. All future products will have the new brand name on their packaging. Abbitt tested Desert Moon Illuminating Oil with a run of less than 500 units on Athr Beauty's site. The units promptly sold out. The positive response convinced her—and Athr Beauty's stockists—that the product could sell in stores. In May, Desert Moon Illuminating Oil will enter retail. It's been restocked on Athr Beauty's site.
Abbitt finds retailers today to be quite risk averse and testing a product, especially one that doesn't fit into an existing mold, on Athr Beauty's site is fruitful in showing that it's not overly risky to carry. "When I worked at retail, it was a lot more about brand building, where now it is kind of just about sales," says the former senior director of product development at Sephora, where she worked from 2011 to 2018. "Even these DTC brands, they build the brands first and, then, they go to retail, and retail ups on their brand awareness and marketing." Abbitt notes web-only stockkeeping units can be cash-flow boosters, too.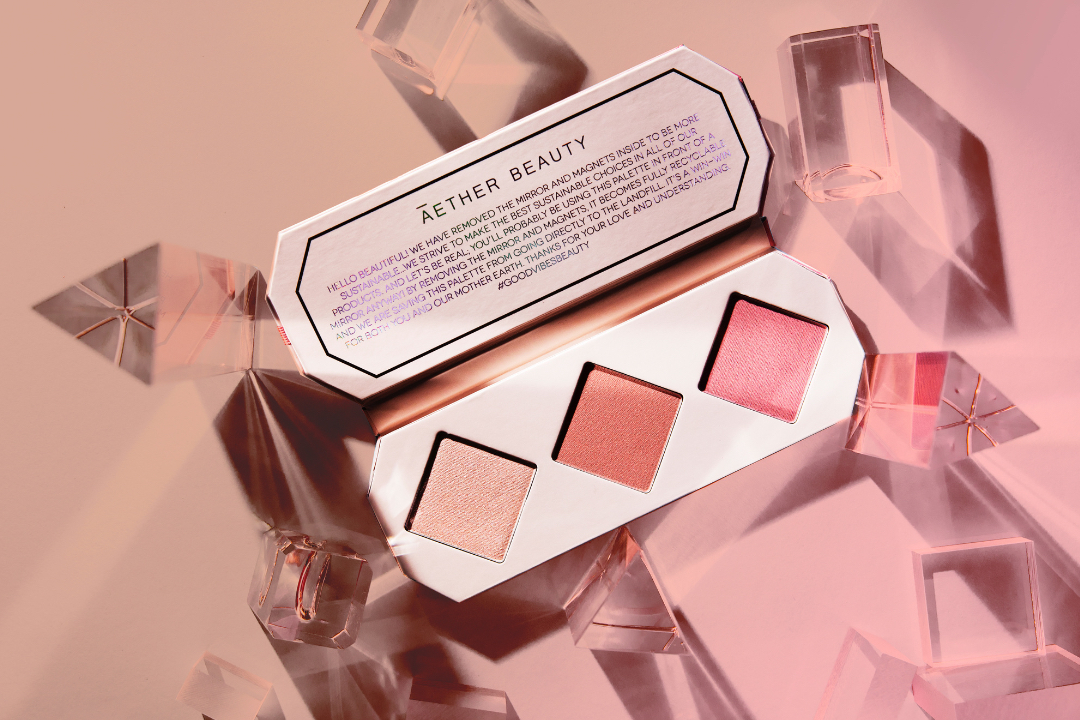 3. Shrinking The Cost Of Goods
Athr Beauty has been able to decrease cost of goods (COGs) by 72%, and the brand has become cash flow positive. "When you are small and buying 3,000 to 5,000 units, you don't have negotiating power," says Abbitt. "I'm very happy to pay for ethically sourced ingredients, it's not a matter of compromising that. It's truly about scale, and it's understanding that, with scale, how much you can buy to store." As an example of how Athr Beauty is storing ingredients to realize cost savings, she mentions purchasing coconut oil in bulk has helped lessen the cost of Athr Beauty's eyeshadows. Abbitt has zeroed in on cost-effective manufacturers, organic ingredient suppliers and formulas. "Organic ingredient costs can really run up your COGs as well as U.S. mica," she says. "So, finding the right balance in the formulas was important."
4. Offering Products At Lower Prices
Athr Beauty established itself with 12-shade eyeshadow palettes priced at $58, placing the brand on the more expensive end of the cosmetics category. The brand supported the price with pigment payoff, skincare benefits and sustainable packaging. Still, for many consumers, it was difficult to swing, especially if they hadn't tried the brand. Last year, Athr Beauty rolled out 24 eyeshadow quads or smaller palettes with four shades at $24. "That, to me, was a game changer because it was a lower acquisition product," says Abbitt. "It might be hard for someone to make that first leap and buy a $58 palette, but I thought the quads would bring in a new client, and they did."
Following its experience with the quads, Athr Beauty reevaluated the pricing of its core items and will be reducing them. Its cheek palettes, currently housing three shades and priced at $44, are being slashed by $11 to be priced at $33 for two shades. The brand's staple eyeshadow palettes are being reduced from $58 to $48. They will contain 10 rather than 12 shades. Abbitt explains, "Anything under $50 really helps the client finish the cart."
5. Focusing On Digital Improvements
After the pandemic hit, sales on Athr Beauty's website soared 35% without the brand doing much. Once it had the capacity, Abbitt knew she wanted to bring on a digital marketing manager to bolster its direct-to-consumer presence and digital advertising. In addition to the digital marketing manager, she's brought on a wholesale account manager, a role that will be particularly important for expanding Athr Beauty's international reach. While Abbitt generally had a handle on retail due to her professional background, she felt the opposite about the digital landscape. She says, "DTC was really something I had to learn along the way, so hiring someone without me trial-and-erroring everything has been amazing."
Figuring out how to strengthen Athr Beauty's digital capabilities hasn't been easy, though. "It's a lot of smoke and mirrors. Companies approach you with a $10,000 monthly retainer, and nothing is guaranteed. I would never pull the trigger on them, but I would pull the trigger on a freelancer here and there," says Abbitt. "None of it was ever what I was looking for, and I didn't want to lose more money." Finally, on top of the digital marketing manager, she landed on a firm—Making Lemonade helmed by founder and CEO Donna Lopez, former VP of merchandising and brand development at Boxycharm—that hasn't been a waste of money.
Athr Beauty conducted a deep dive into its online customer base to better grasp it. With the brand being on the pricier side of the makeup category, Abbitt theorized its customers wouldn't be gen Z. However, an analysis of its online audience proved her theory wrong. "We found we have a huge gen Z customer, which was sort of surprising," says Abbitt. "There is this misconception that gen Z doesn't spend a lot of money, but, when it comes to products they truly believe in, when they're sustainable or luxury, they will."
Guided by the information on its audience, Athr Beauty overhauled its site to strip away excess copy, professionalize imagery and videos, beef up content and enable shopping on its landing page. The revamped site went live on March 8 and, in its initial week, led to a 202% jump in sales, 124% spike in cart conversion and 15% rise in average order value (AOV). Since then, web sales have remained buoyant. They are up 64%, conversions are up 48% and AOV is up 7%.
Athr Beauty hasn't historically been a big spender on digital advertising. Abbitt estimates she would throw $25 at it here and there. "I have hired people from those spam ads that took my money and that did nothing," she says. With a digital marketing manager in tow, the brand assessed its ad presentation and began using Shoelace, a platform that shows data on campaigns and allows for easy editing. Athr Beauty has tweaked its messages in ads as a result. "With our ads, it's really about the product itself, and we speak to sustainability, but it's not only about sustainability," says Abbitt. The return on ad spend currently is 4X.
6. Finding The Right Approach To Funding
From the moment it debuted, Athr Beauty attracted investor interest. Interest definitively doesn't translate to pulling the trigger, emphasizes Abbitt. "I wasted so much time with these investors I should have known wouldn't have been interested anyway," she says. "It was a long learning curve to weed out the ones that are truly interested in building a sustainable business." She elaborates, "You can get 90% margins out of the door now with smaller units, but the ingredients you are buying aren't necessarily the best. You are probably sourcing child-labor ingredients that I'm not OK with. Investors need to understand that the sustainable business model is a little different because you are paying higher cost of goods upfront, but you end up in the long run with the same business model."
To aid with paying for retail fulfillment, Athr Beauty has turned to subscription box purchase orders. In August, the brand will have a limited-edition palette heading to consumers via Ipsy. For funding, Athr Beauty has taken a nontraditional route by launching a crowdfunding campaign on Republic. It's raised more than $159,000 as of Wednesday. Republic opens up investment to regular people, aka non-accredited investors, able to back the brand with amounts ranging from $100 to $2,200. "My clients have supported me since day one, and they completely get what I'm doing," says Abbitt. "Those are the people who should have the opportunity to win if I win."
She is pursuing fundraising outside of Republic, but aims to steer clear of venture capital firms. "I'm looking more at private funding where people can use money where they want to see change," says Abbitt. She has news for investors previously passing on her brand. "I am not going to choose people that didn't support me," says Abbitt. "If you are not willing to get into the business when I asked you, I'm not going to let you when it's easier."