Skincare Brand Jordan Samuel Is Riding A Direct-To-Consumer Model To $1M In Sales This Year
Skincare customers can buy a product from Jordan Samuel Skin for less than it costs to attend the Pacific Northwest Ballet, where founder Jordan Samuel Pacitti spent 11 years as a professional dancer. The brand's relatively low prices for the prestige segment are both strategic and principled. Pacitti doesn't want quality skincare to be overly precious and is intent on delivering approachable, multistep solutions through direct-to-consumer distribution. "A lot of things coming out now are just redundant products. Pick up your moisturizer and eye cream, chances are they're going to have the exact same ingredients, especially if they're from the same brand," he says. "I encourage more experimentation, using less, and having it work smarter and be better for you." Beauty Independent spoke to Pacitti about his transition from ballet to beauty, physical retail possibilities, the effects of influencers, profitability and Jordan Samuel's forthcoming million-dollar milestone.
What were you doing before Jordan Samuel?
Literally, my whole life I was a dancer. I trained as a dancer as a young person and moved away from home in Ohio when I was 15 to Manhattan to study at the School of American Ballet, the best ballet school in the country. I got my first professional contract at 17 and moved to Seattle to dance with the Pacific Northwest Ballet. The brand is steeped in ballet, and it's also how I got involved with skincare. I didn't have skin issues, except maybe a blackhead here or there, when I was a teenager. Skincare wasn't a big thing to me. Then, I started wearing stage makeup when I was a dancer and, all of a sudden, at 18, I started to have skin issues. The heavy makeup I was putting on was meant to stay there and not budge. I began to get facials because my skin needed deep cleansing and treatment. I loved getting facials, and trying out different products to see what worked and what didn't. They became a regular habit that I found really cool. That's how I got into what my next career would be.
Having followed my passion since I was 6, I felt like I should follow this other passion. You go into ballet knowing you aren't going to be dancing forever. I thought it would be very cool to have a brand, but the first thing I wanted to do was get educated. I retired from the ballet, took a month to decompress and, then, went to aesthetics school at the Gary Manual Aveda Institute in Seattle. I started working in spas around Seattle to get my footing. Before I went to aesthetics school, all I thought about was skincare, skincare, skincare. With aesthetics, there are body treatments and makeup as well, but I was just concerned about the skincare part. When I worked at spas, I wasn't fulfilled. It wasn't what I was looking for in my career. Then, I started to work in training for the Kate Somerville brand. My passion was coming back. I was educating on skincare and that's when I thought, "Maybe I should go out on my own." I opened a tiny facial practice in 2012. All the brands I wanted to carry wanted a $15,000 buy-in. If I was going to seriously consider a $15,000 buy-in, why didn't I just start my own line? I put feelers out there for different labs and chemists that would take a truly small brand. That's what led up to the brand.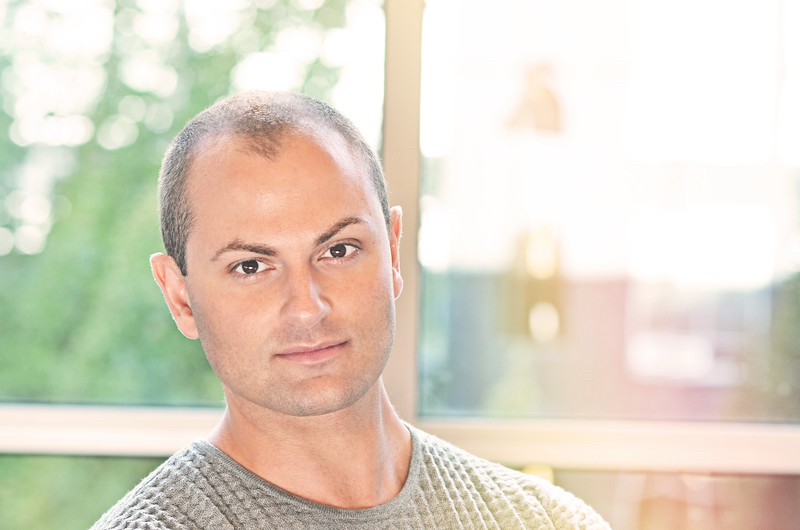 When did your brand officially launch, and how much and how long did it take to get off the ground?
It officially launched in October 2013. There were four products: cleanser, facial mist, facial serum and facial oil. They were the easiest things to put out there without huge labs or chemists behind me. In the beginning, because I was doing everything on a shoestring budget, it was not that much. It was probably under $2,000, and took me four to five months to get everything up and running. I was buying stock packaging online, and I found a printer that did label runs of 100. There are great suppliers online where you can find ingredients. I wanted to make sure that the products were products I really wanted to use in my facials, and that the customers were happy with them and able to purchase them when they wanted to.
Where are Jordan Samuel products available?
We are 100% direct-to-consumer, no retail and no wholesale. In Seattle, I live six blocks away from the Amazon headquarters, and I'm surrounded by founders who aren't necessarily in skincare. All these people say that, in this day and age, there's an ability to be direct-to-consumer. Thanks to Amazon, there are also these great warehouses and fulfillment centers here, too. At first, if somebody had told me do direct-to-consumer, I might have said, "How is somebody going to find out about me?" But, then, my social media started to grow, and people came to me.
If you go direct-to-consumer, you can be 50% to 60% less in price because you don't have to have retail margins. I can make the same amount of money that I would be making, but the customer is paying half. My retinol facial oil is $43, and comparable products are on the market for $125. I think the closest one to ours in price that's on the market is $95. Although I feel there's always going to be brick-and-mortar, I'm looking toward the future and looking at people's buying habits. Millennials are going online.
Did you set your prices based on a direct-to-consumer model?
At first, I was naïve and set my pricing up as if I was going to go into retailers. I didn't have deep pockets or people behind me, so it wasn't like every retailer was knocking down my door. I was sold in a few boutiques, but nothing was really catching on. I talked to my friends in business, and was seeing Amazon and direct-to-consumer brands take off. I dropped my prices at that time. For example, my facial oil, which is being reformulated now, went from $58 to $33. I talked about it on my YouTube channel. It helped the consumer understand. People hear direct-to-consumer, but I don't think they always know what that means. So, it was nice to be able to explain it to the consumer and decrease pricing.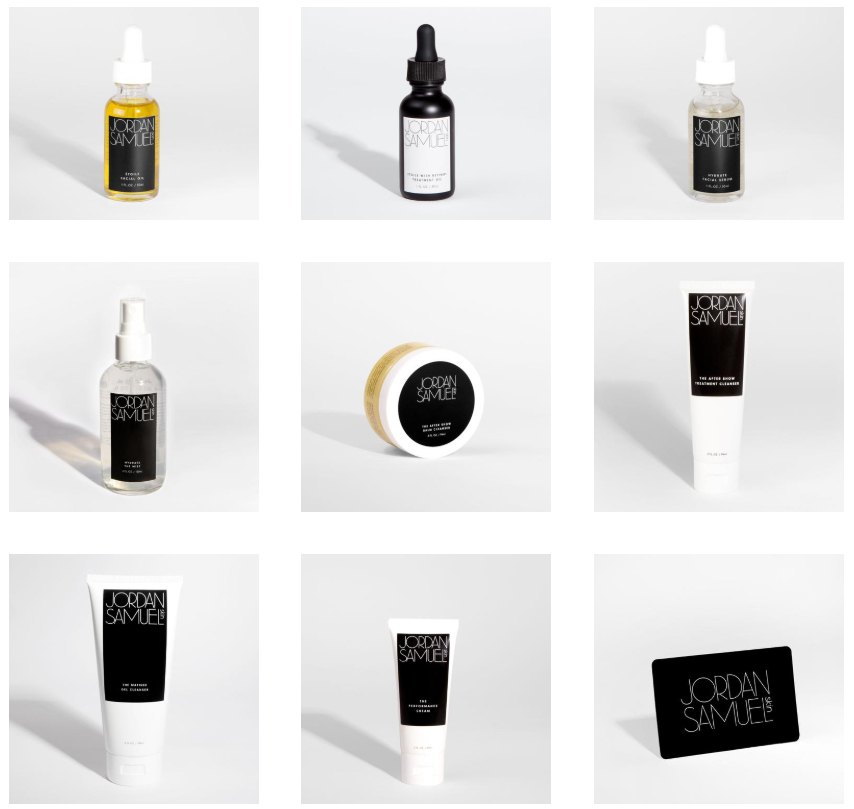 Have you rejected a lot of retailers?
Yes. As much as I'm very confident about our direct-to-consumer decision, when a major retailer comes to you and says they want to take your brand, it's still hard to say no.
Would you ever change your mind on retail distribution?
Never say never. There could be things on the side that could help us with pricing. For me, the heart and soul of the brand is pricing. I think cosmetics pricing has gotten way out of control. We have everyday luxury products that hopefully people can afford. They don't have to save up for a special occasion to buy them. In the future, as our volume goes up, our price will go down. That will open room up for brick-and-mortar or retail expansion. The place where I would really consider retail is international. That's going to be the hardest place for us to expand. It is much easier to stay direct-to-consumer domestically than it is internationally.
Would you consider another sort of physical presence for the brand?
I believe in customers being able to go in and play with physical product. Obviously, you don't necessarily have that in direct-to-consumer. We have tried to do that with sample and travel sizes. So, people can try the products, but, in the long run, we would love to have a small facial studio where you could come in, play with products and purchase them. It could be in New York, LA, London or Seattle. I would love for people to come in, get educated and choreograph their own skincare routine. The best way to do that is in-person where you can speak one-on-one to customers. I can only do that so much with my little private practice, which is out of my house right now.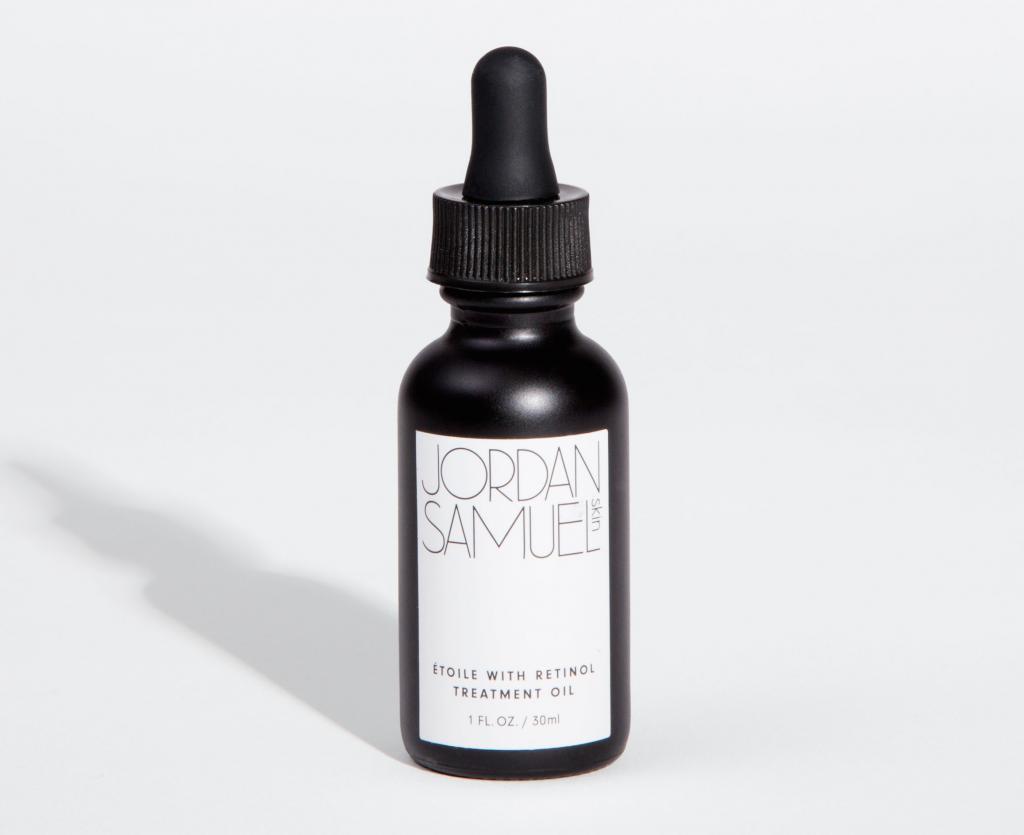 What is your skincare philosophy?
I see so many brands now jump on the less-is-more philosophy, and they prescribe nine products. Nothing about that is less is more. My brand is truly about less is more. I'm a big believer in the basics. I want to reset the skin with basics. So, great cleansing that's finished off with really simple facial oils or creams that are multifunctional workhorses. You don't have to have nine different steps. You can accomplish the same thing with three products. Your skin will be happier, your wallet will be happier, and you will have more time. I read a book called "Essentialism" that I recommend to everybody, and it talks about less, but better. That's my philosophy.
How many products does Jordan Samuel have now, and what is the bestseller?
I have eight products. The bestseller is the Hydrate Facial Serum. The reason it's the bestseller is that every single skin type and skin condition requires hydration. It's an unscented product. If you are sensitive to essential oils or fragrance, you can use it because they're not in there. It's an oil-free product, so people who are super oily and acne-prone to super dry can use it. It's a very straightforward formulation and plays well with everything. I didn't want to crowd it with too many things. It has aloe, glycerin, hyaluronic acid, cucumber, tamarind and vitamin C for antioxidant protection. You can mix it into cleansers if you want a hydrating cleanse. You can use it under the eyes. You can pop it directly into your moisturizer or layer it under to be a moisture magnet. It goes everywhere and is meant for everybody.
When did the brand reach profitability?
Two years ago, we reached profitability, but it was nothing to write home about. Last year, we reached profitability where it became like we're the real deal now, and it will be the same this year. We can now use the profits to grow and improve, and make things better for customers and employees.
What's been the worst day in your business?
Probably when I got my tax bill this year. Profitability has happened, and we are a real-deal business, but with that comes things you are not used to. I was ready to launch X, Y and Z product or packaging and, all of a sudden, it was halted.
Can you tell us about Jordan Samuel's growth and its sales?
In 2016, we were gaining traction, but it was nothing to write home about. In 2017, we grew by 500%, and that's when I got the tax bill. This year, we are on track to grow 250% to 300% and be a million-dollar brand.
Have you done any fundraising?
No, I consider myself very lucky, but I also worked my ass off for it. The Pacific Northwest Ballet has a program called Second Stage, which provides grants for dancers when they're still dancing or when they retire to help them with their second career. A lot of people use it for classes, and you can use it for a business grant. They require a business plan. I received a grant, and it went into my business. At the time I got it, it was $11,000.
Who is your mentor, and what's been his or her greatest advice?
My biggest mentor is Lorraine Massey. She founded DevaCurl, and now has a new company called CurlyWorld. When I lived in New York before I moved to Seattle and had a big head of hair, I was seeing her for my hair. We were friendly and, when I first started exploring the beauty industry, she took me under her wing. She's creative and passionate, and she knows what I'm going through. With the day-to-day business stuff, she's a wealth of knowledge. Her big thing is to never break from your philosophy to sell a product or get yourself on the map. She says, "Stand your ground. If you keep sending your message out there, people will eventually gravitate to you. It might be easier to sell yourself short to produce something people like, but, if that's not what your heart truly believes, it will fall short. If you truly stand your ground, everybody who is meant to find your brand will." After committing to her advice, I really see what she means.
What's your approach to social media?
I'm responsive to everybody. If I miss a question, it's usually because something fell through the cracks. I'm completely hands-on. We have outsourced a lot of things, but one of the things I said no to outsourcing on was social media. Even if it's a stupid picture, I want to be behind it. People might email about an order, and the email back to them will be from the customer service department, but social media is a place where they can come to me. Being accessible has been my number-one strategy. It's worked for us on social media, and it's helped the brand grow as a direct-to-consumer brand. People take interest because they can have a conversation with me, and they think that's unique.
What's something that's had an impact on sales?
People cringe now at the word influencer, but there are true influencers out there, people who are smart and educated. Caroline Hirons is a major one for us. She's a facialist herself, so she has experience using products, and she truly understands them. If they don't pass her test, she won't talk about them. People really trust her and, if she mentions something of ours, sales go through the roof. What's really lovely about her is that she's educating people to not blindly pick up a product and, with her education, people know what results to expect. SF_stef has also been a big one for us. She's super educated as well and has a following that respects her.
I went into this thinking all I wanted was press, press, press. I wanted to be in Vogue and InStyle. I still do, of course, but, after being in a few magazines, I've seen the impact of social media and influencers be 3,000 times more. With the marketing company I used, we discussed getting the products into the hands of influencers. At first, they presented to me the same-old strategy of [targeting] a bunch of skincare influencers, but we feel our brand represents a lot more, so we went a different route. We wanted to go beyond people that are just skincare influencers. People on social media in the skincare world probably have at least heard of the brand, so we wanted to get the brand out to a wider audience. I wanted to go toward lifestyle influencers or even people who are activists. The brand represents every age, race, sexuality and sexual preference. I'm gay, so we are LGBTQ-owned, and that's important to me.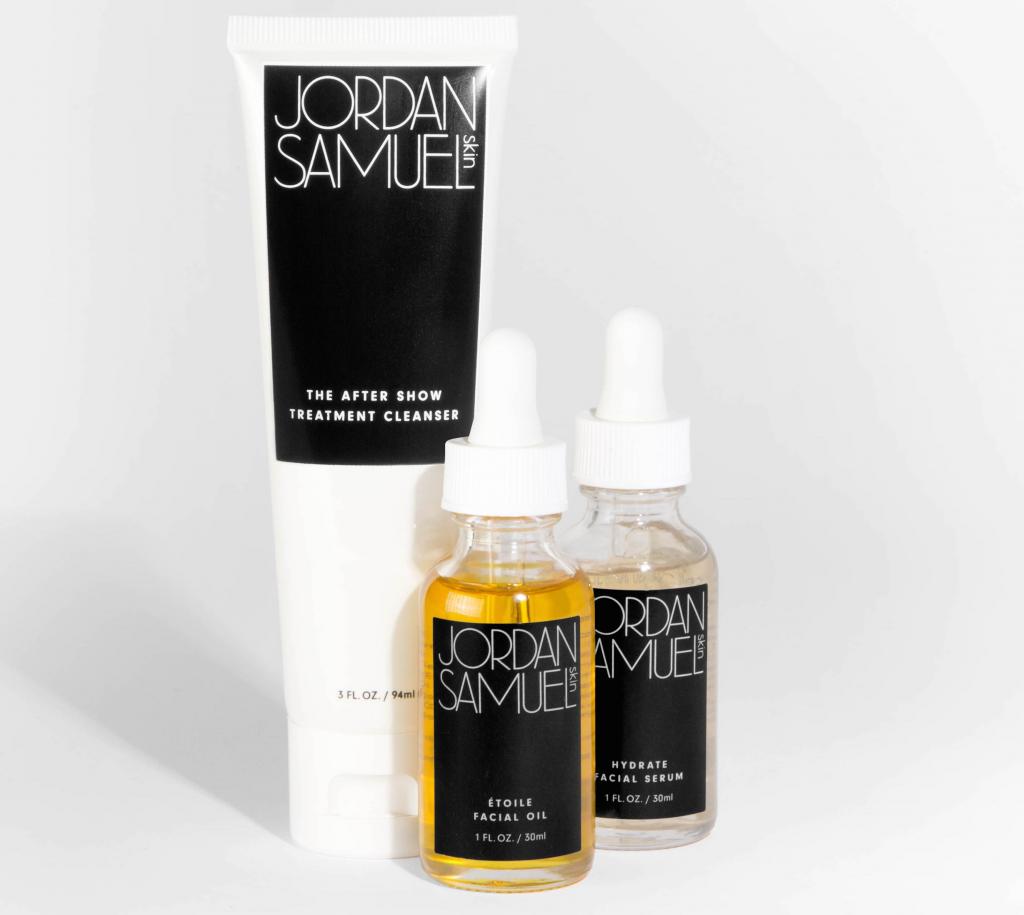 What's your work environment like?
Because most things are outsourced, I work from home. I have two cats, and I have a business partner. She works from home in Seattle as well. It's super chill. I like the ability to be flexible. If I start thinking about a product, I can't do that in the house sitting on a couch. I go take a walk or sit in a café.
Who is your business partner?
Her name is Erin Newton. She got involved in January of this year. She's the wife of a friend, somebody I danced with who is now an attorney. Erin is an attorney, too, but obviously isn't practicing now. A little bit over a year ago, I said to her, "Can you run this business while I do the creative side?" We initially laughed about it, but she was looking to change careers, and one thing led to another. It's allowing the business to really, really grow.
Why did you want to bring on a business partner?
I knew that, if I didn't bring on a partner or business manager this year, that the business would be fine, but it would probably plateau. I would be tapped out. I wanted to grow the business and also have a life. I needed help to do that. I wasn't going to be able to do it without someone running the business side.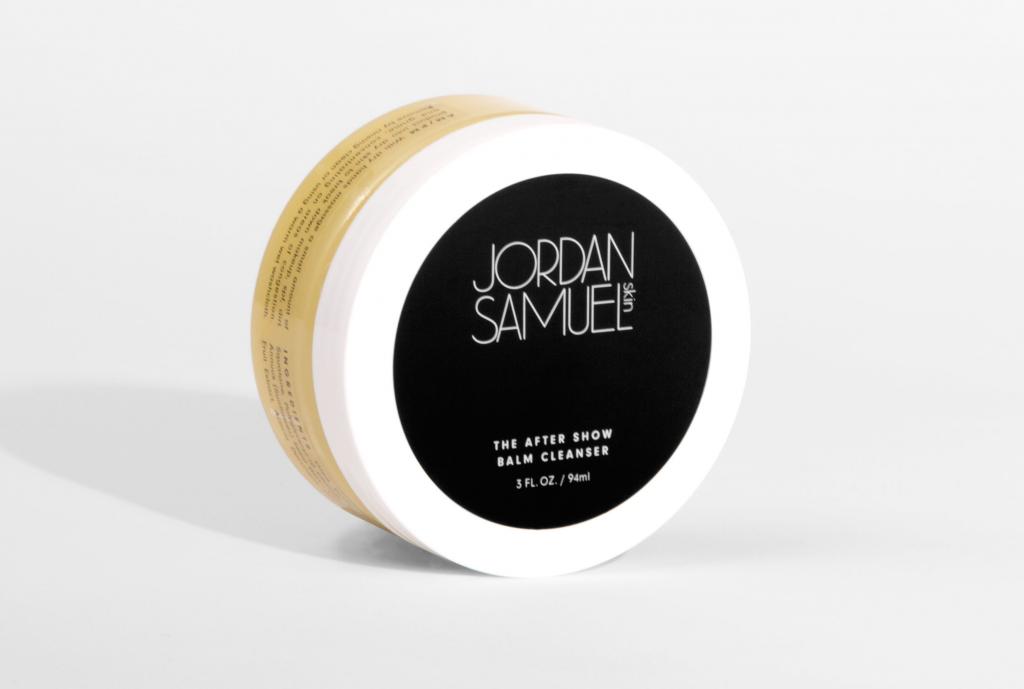 Where do you see Jordan Samuel five years from now?
I definitely see us in major markets internationally such as the U.K., EU, Canada and Australia. I see the brand as more of a household name.