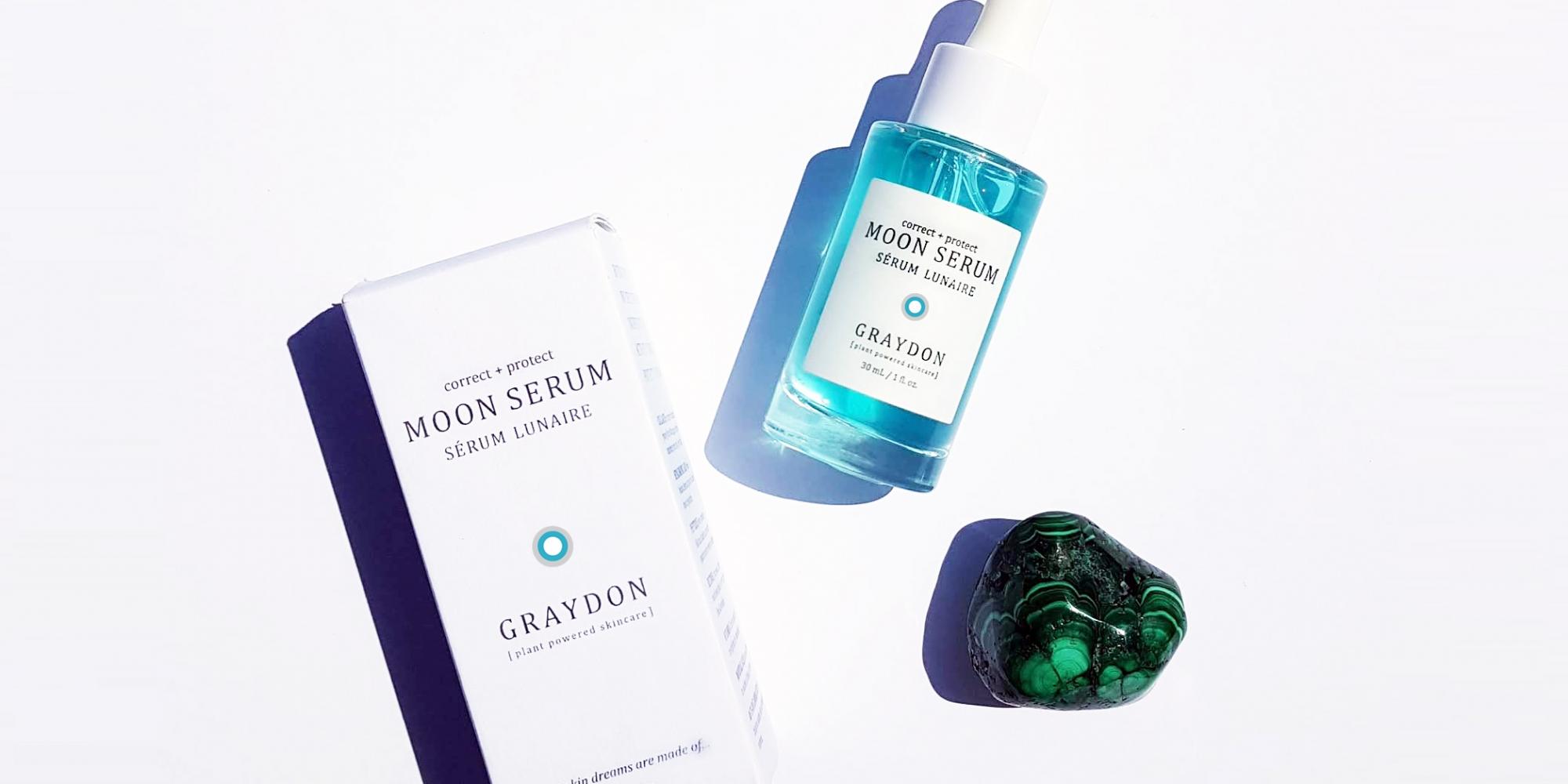 Ingredient Anthropologist And Skincare Chef Graydon Moffat Has Guided Her Brand From Yoga Sessions To 100 Stores And Counting
Graydon Moffat dabbled in several occupations, including artist, yoga teacher and chef, before her interests collided in clean skincare. Moffat's namesake brand Graydon is propelled by her chef-like enthusiasm for formulating and finding potent natural ingredients, artist-like creativity channeled into product development, and yoga teacher-like passion for centeredness and self-care. "We are part of the whole wellness trend. If you are always having kale salads, tea and smoothies, why wouldn't you do the same for your face? Your skin needs to eat, so why wouldn't you feed it plant-powered skincare?" she asks. "I think about food that's ingested internally and externally. I want to educate people on making good choices to nourish their bodies on the inside and outside." Moffat can educate consumers on healthy choices because she's learned to make those choices herself after battling eating disorders and anxiety. She also has plenty to teach her fellow beauty entrepreneurs about time management as a single mom, financial discipline and manufacturing setbacks. Beauty Independent talked with Toronto-based Moffat about those issues as well as pricing, profit, a significant brand hire and Graydon being an early Credo entrant.
What were you doing before you launched your brand?
I lived in Southern California for five years and went to school at the Art Center in Pasadena. When I was there in the 1990s, I was working at Real Food Daily, got immersed in the holistic world, and took a lot of yoga classes and was beginning to teach. When I moved back to Toronto, which is where I'm from originally, it was like a wasteland here. When the first yoga teacher training program occurred, I jumped at the chance to become a certified teacher. I got certified in 1999. I learned about the whole practice of self-care, and I nurtured my clientele with products that I made for them. One of the first oils I made was for shavasana. It's now our All Over Elixir Oil.
Skincare was very much like cooking for me. I had gone to the Culinary Institute in Napa. I could have or maybe should have been a chef. It was easy for me to use the superfoods in my kitchen, and bring out my hand blender to emulsify waxes and oils. I already knew what ingredients were good for you internally and could be used topically. My ingredient curation was fairly intuitive. I had gone through a significant health crisis in California and that helped me become a lot more attuned to what ingredients are good for the body from an inflammatory point of view. That was a real driving factor for me.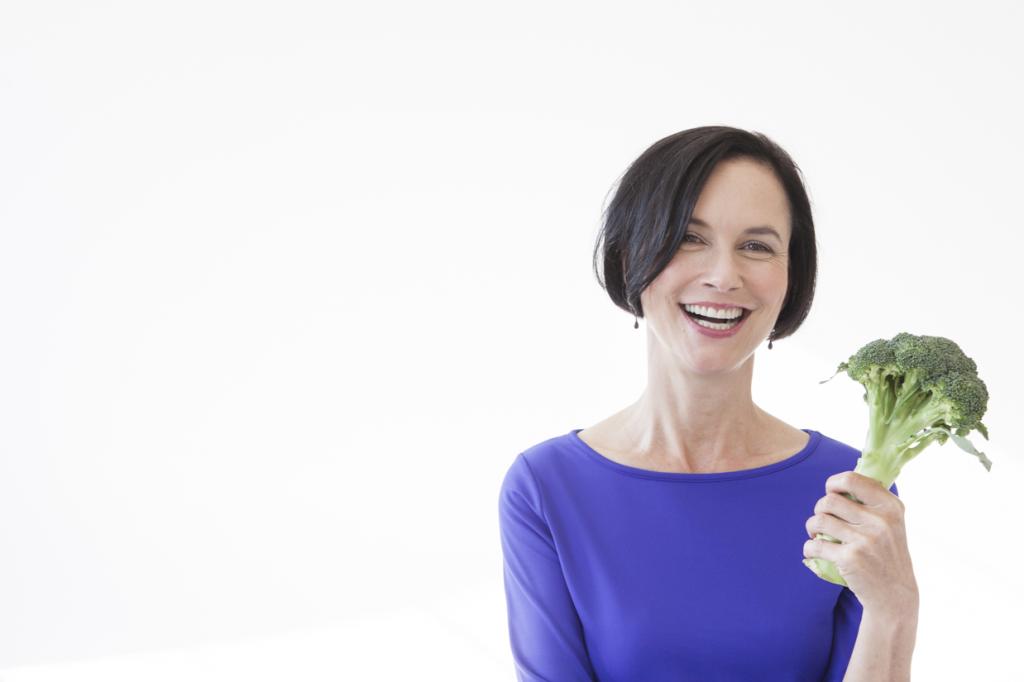 What turned your product tinkering into a brand?
It was largely because I got divorced, and I was suddenly a single parent. Teaching yoga as part of a dual income household was great, but, when you have to teach four to five classes a day six to seven days a week with a kid at home, it becomes tiresome physically and emotionally. I realized it wasn't a sustainable business for me. I needed to do something that would be more sustainable in the long run. People are working a lot later in their lives now and, when I'm 90, I don't want to have to be using my body to make an income.
I kept making products and selling them in a local sense. My yoga customers would buy them, and they would tell people about them. I had five years of figuring out what I wanted to do before I decided I was ready to more formally create a brand. The beginnings were humble, but it gave me the data I needed to create a brand.
When did you formally launch Graydon?
We officially launched our Shopify store about four years ago, but I had been making products a long time before that. Like a lot of small brands, we started at home. It's not a bad place to start, but my son teased me one day about having lip balm again for breakfast, and I realized at that point that I needed to make changes and take production outside of the house. Of course, my insurance agent was happy that I did that, too. Working with a lab and manufacturing facility has allowed me to focus more on researching ingredients and doing formulations, and not working on the minutiae of blending and pouring. I have a very open relationship with them, and I can go into the lab and get my hands dirty, but I'm not obliged to do it every day.
What was a distribution milestone for the brand?
Credo called us when they were first opening, which was super exciting. We are still a really tiny, bootstrapped brand, and it was very flattering to be part of the magic before they even opened their first store. They found us online, and that's amazing to me since we don't have the most amazing SEO. I guess we turn up in search results despite the fact we haven't had formal SEO strategies, which is on our to-do list for this year. We are pretty spontaneous in what we do because we have a super small team.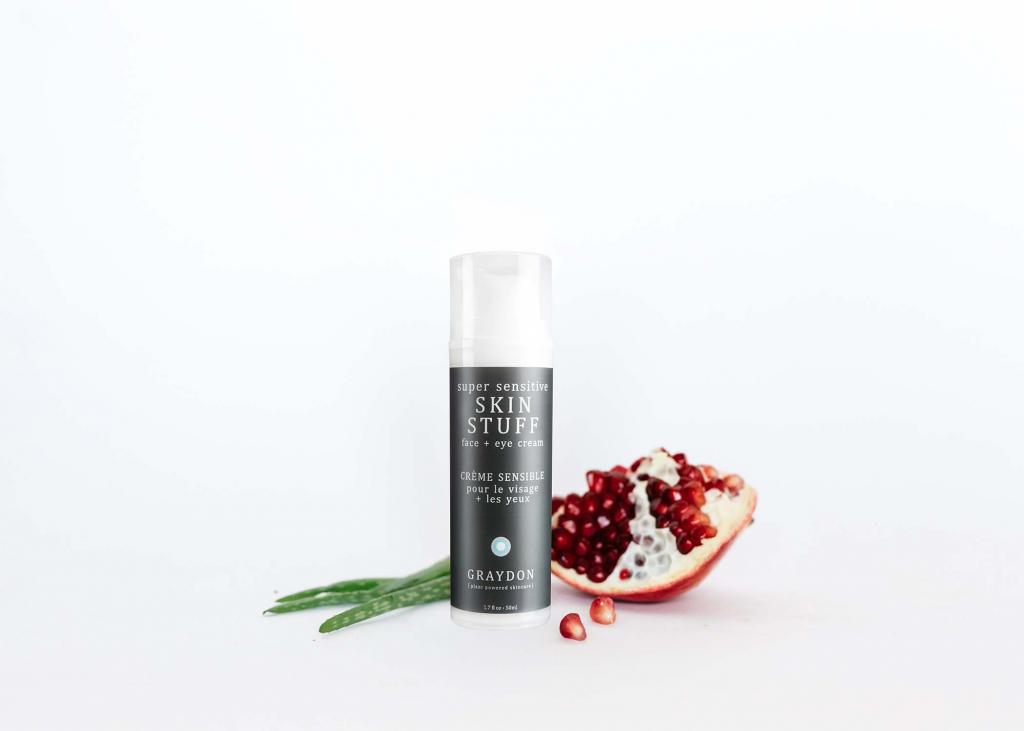 How many wholesale accounts does the brand have now?
Close to 100. We do a little more business in Canada versus the States. We would like to grow more in the States. I think there's huge potential for growth there, especially in California. We probably should have a more formulaic approach to wholesaling, but we don't have a distributor. I just have three people I work with on a regular basis. There's Frances Du, who handles social and digital marketing, and Mitchell Young, who is in charge of brand development and communications. We recently brought on a full-time in-house chemist, Ivy Phung. We've only had her for a short while, and I can't imagine my life without her.
When a wholesale account approaches Graydon, how do you tell if it's the right fit?
You can tell by the types of questions people are asking. If they are questions covered in our website in terms of ingredient criteria, then you know they are not mindful and, sometimes, there are red flags that come up. We tend to find that the people who want to partner with us are real ingredient geeks like us. We are an incredibly green, clean brand. It goes back to my culinary background. I want everything to be as food-grade and superfood-oriented as possible. We resonate with people who ask the nitty-gritty questions and really probe. Instead of being irritating, it gives us a sense of security that they will be able to represent our brand appropriately.
We could probably expand more into mainstream beauty retailers. As green beauty morphs with conventional, mass-market beauty over the next five years or so, it will just be what the beauty industry is, and there won't be a schism between clean and green beauty, and the rest. At the moment, we don't work with mass retailers. There was one that approached us, and we didn't work with them. The reason why larger mass-market places would be interested in us is that there's money in it. The millennial mom who is educated, knows what she wants and really cares about ingredients, she's forking over her dollars [to clean beauty], and that's why the mainstream retailers are interested. Maybe that will change the future, and we will be part of that.
When Graydon launched, what products did it have?
We launched with a lot of products. I honestly don't know why we had so many products relative to other small startups. Other relatively small brands might have 6, 10 or maybe 15 products, I had 20 products, and was working alone with my almost 80-year-old father who was doing deliveries and accounting. It was a lot like cooking, and I didn't want to duplicate ingredients. It was also a lot like art. I have an MFA, and I make art, and I realized that my skincare products became my art. The pleasure in this for me is creating my products. If it wasn't for the budget, I would be making products all the time. We've only launched a couple more products [since the launch], and it's only due to lack of resources.
In the last five years, there's been a tremendous amount of facial oils, and they are lovely, but something that differentiates us is we have a lot of emulsified products. We have creams, lotions, shampoo, conditioner and body soap. It's a diverse lineup. It's not just precious face care, although we are coming out with super luxurious products that will be very targeted face care. Our price points run on average from $38 to $50. The products are relatively inexpensive compared the prices of most luxurious green beauty brands. We are offering affordable luxury for people looking to convert to green beauty. Our products are also multipurpose. You can use them on your face and body, and in the nighttime and during the day.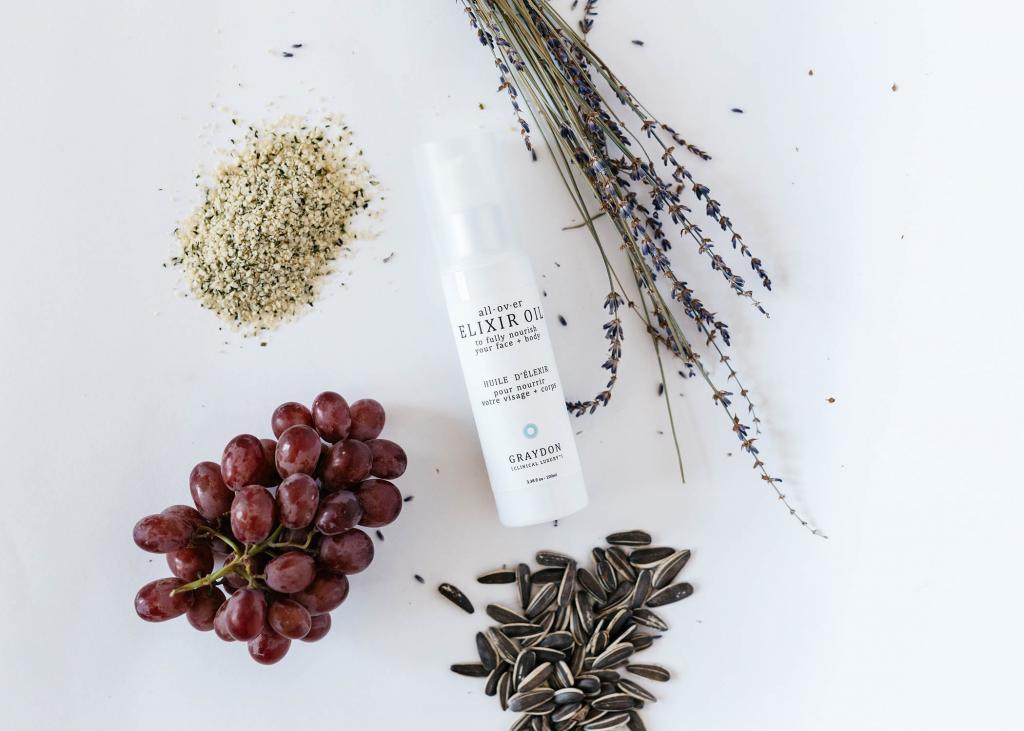 What is Graydon's bestseller?
Our Face Food Mineral Mist probably does the best for us, and we get a lot of love for it on social media. It's made with silver, zinc, copper and magnesium. They're all minerals I was taking internally for quite some time that I originally sourced from our local food store. The combination is incredibly good for your immune health. In Canada, we have cold, brutal winters, and people get sick all the time. I was taking this combination, and I felt an immediate difference. I talked to different health professionals, naturopaths and holistic nutritionists, and they said the minerals are powerful because the particle sizes are so small.
People have typically used colloidal silver on their faces, and it's a well-known antibacterial, but my doctor pointed out zinc is great for inflammation, and nearly all of us are deprived of magnesium. Your skin is really unhappy without it. Copper is also super important because it helps the skin produce collagen. Face Food is a completely unscented, humble product. It's almost like spraying plain water on your face. It's a great boost to hydration, and it also works as a toner. It resonates with people because it's so gentle and powerful at the same time.
When did the brand reach profitability?
We did this year. That was a huge milestone for us. It took us about five years to do that. My accountant was very happy. I still owe people money. I have a shareholder loan, and I owe mostly family. I haven't taken on external debt, but I think about my shareholder loan every day. Still, we are technically profitable, and I actually had to pay corporate income tax this year. There was a lot of pain and pleasure in that. It was a sign that this is a real thing now, a proper business that has to pay taxes. We are a scrappy startup, and I don't pay myself anything. We are not suddenly rolling in dough.
Why did you decide to bring on an in-house chemist?
We were looking for a product manager, and she was a chemist at a well-respected lab in the Toronto area. She realized she wasn't going to grow in the way she wanted to and applied for a job with us. She's a dynamic person. She manages a lot of our product development operations and inventory, but she also formulates for us. Once we realized she could wear a lot of hats, we said, "We want you." It's the best decision we've ever made. She's been invaluable.
I haven't had great experiences working with chemists. Some of them are unethical, and not all of them understand green beauty. Some will try to pull a fast one on you, and put a crappy preservative in your product and not mention it. Even though we are small batch, we might make 500 pieces at a time, that's different from making four, 8-oz. bottles. There's a lot you need to do as you scale up. You need to make sure your emulsifiers and preservatives are in the exact right proportions. I'm not a chemist. I'm a great chef, and I have tons of knowledge about holistic health, but, when it comes to the science stuff, it's not a strong part of my tool kit and, if we really want to grow and we do really want to grow, investing in that infrastructure is really important. We need to make sure everything is top notch.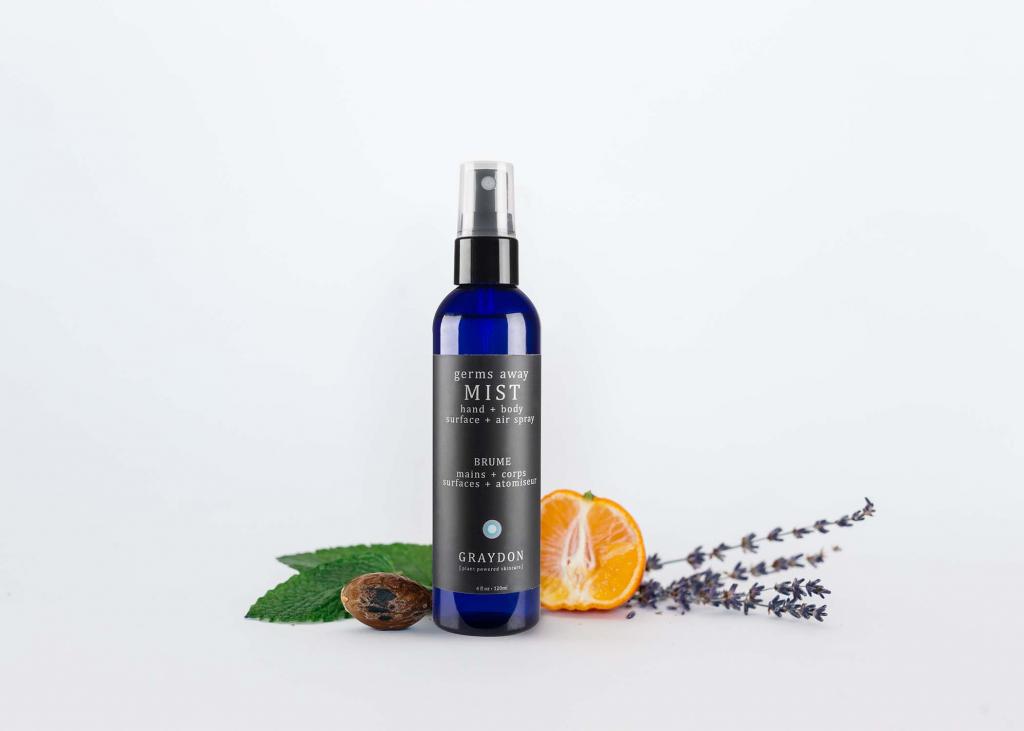 What's been one of the worst days at your business?
Not that long ago, we launched a shampoo, and people loved it. We also loved the shampoo, but we had a problem in production. The shampoo was separating. What happened was that one of our suppliers who supplied the surfactant changed the surfactant. It was the same ingredient, but, instead of selling it to us in a powder, they sold it to us in flakes. The melting point for the flakes was significantly different than the melting point for the powder. When you blended it all together in a massive blender, it looked fine at first, but, 10 days later, we looked at it and were like, "What happened?" It wasn't the same beautiful green color it was when we first poured it.
We had shipped out 1,200 bottles of the shampoo and had to recall them. It was a huge cost for us. I don't think we would have been able to figure out the problem without a chemist on staff. To this day, the supplier hasn't fully owned up to it. I realized we needed to better communicate with the person at our facility batching the products. We weren't aware that it was coming in a flake instead of powder format. We've had to institute standard operating procedures to really make sure every step of the formula is being followed in exactly the same protocol. If there's any variation, we need to know about it immediately.
You mentioned a shareholder loan. How much do you owe?
I didn't write a business plan, and I think it's because I was making products for years before I had a proper label. Basically, my product sales would allow me to have cash flow to buy more ingredients. I lived in that cycle. At the moment, I probably owe $80,000. That will fluctuate. Our revenue might go up, and I can pay some of it down. I think we've underpriced the line. We could add an extra $10 or $15 to all of our products, and that would be a much happier price point. I had this notion of being affordable luxury, and I might do it differently today because I think a $50 cream isn't outrageous.
As we develop new products, I want to be extremely mindful that what we create is truly innovative and fills a need that, as far as I know, no other brand is addressing. Our Moon Serum has been gestating for 18 months. It will probably launch late October and be $87. I wanted to do a powerful serum that wasn't oil-based. I didn't want water to be the first ingredient because I don't think people want to buy something that's 90% water. For our customers, it has to be botanical, cruelty-free and vegan. If we want to use hyaluronic acid or collagen, it has to be plant-based. The spiritual side of me is connected to crystals and gemstones, which happen to be trendy. I also wanted the product to have blue tansy. And we've partnered with a couple of suppliers who have spent the money to do clinical testing, and I think that's a huge leg up for us. It's a fairly demanding list that we wanted to fulfill with the product, and I think we fulfilled it.
You are open about your struggles with eating disorders. Do eating disorders affect you currently?
Today, I'm passionately devoted to nourishing my body, and being as well as I can be in mind, body and spirit. Sometimes people who go through challenging times in their lives and have mental health issues become therapists to help others. I have taken a different approach. Because of having low times in my life and not feeling good about myself, it gives me pleasure to be a healthy, happy and functioning middle-aged woman. I work with a bunch of 20-year-olds, but I feel healthier and look better than I did 15 or 20 years ago. Of course, there are always outward signs of aging, but I feel I've come more into myself.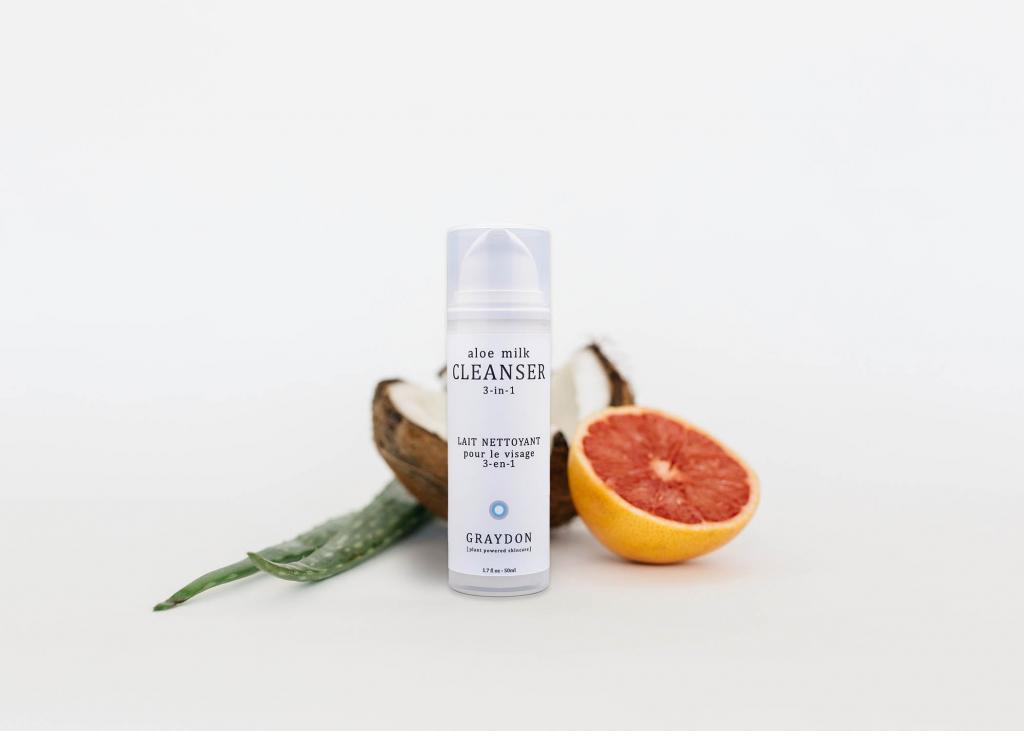 As a single mother running a business, how did you handle time management when your son was younger?
I had to struggle with myself [about the decision] to become an entrepreneur. There's a lot of worry about cash flow. If you don't happen to have a nice, juicy trust fund, you really have to make a lot of sacrifices. My son now is 19-years-old, but, when he was growing up, I was never that mom that went on the field trip. I lost a lot of time with him, and I can never get that back. Part of me regrets that. At the same time, I couldn't have launched this business without being as dedicated as I was. The plus side of my dedication is that he sees how hard it is. I've been a good role model for him. He's one of the happiest, proudest guys that I know. All of his friends – the girls in his life – follow my brand, and there's a lot of respect there.
Where do you see Graydon five years from today?
On a personal level, I hope that I can pay for some basic things in life and actually go on vacation. Money and my personal life aside, we want to partner with a larger retailer that shares our vision. Up until now, we've been perceived as too micro. We would like to focus on one partnership, grow it and, hopefully, expand around the world that way.