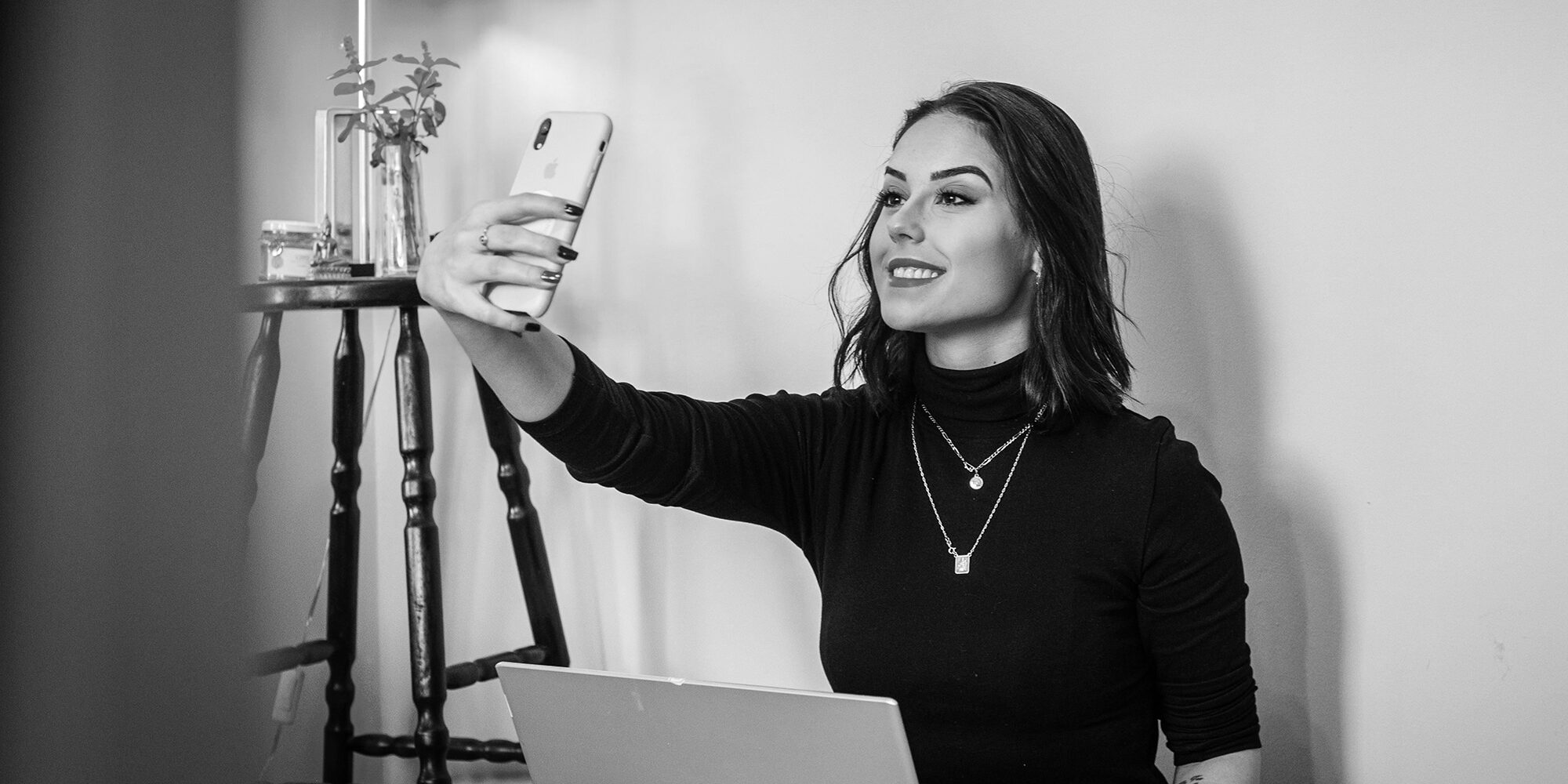 The Challenging #ChallengeAccepted Challenge And Other Social Media News This Week
Viral challenges seem to be social media staples of our virus-laden times. This week, black-and-white selfies dominated feeds in #ChallengeAccepted posts ostensibly about empowering women. Similar to the #BlackOutTuesday challenge, there's skepticism about the purpose and impact of the ubiquitous Instagram chain. The challenges illustrate that important issues can be lost in wildfire movements spreading different messages and the origins of digital phenomenon are difficult to pinpoint. They also remind us that, in an rapid social media environment, it's often helpful to take a beat to dive into back stories. Here, we explore the recent challenge and check in on other developments shaping social media this week.
1. #ChallengeAccepted MYSTERIES 
What's the real meaning behind #ChallengeAccepted black-and-white selfie posts? That's a difficult question. Harper's Bazaar digital fellow Chelsey Sanchez traces their origins to a campaign to raise awareness about high rates of femicide in Turkey that accelerated after a 27-year-old student named Pinar Gültekin was murdered earlier this month. However, Taylor Lorenz, technology writer for The New York Times, says in a Twitter post that attributing the campaign to awareness efforts focused on Turkish women is inaccurate. She writes, "The challenge has been around since 2016 in various forms. That is just one recent manifestation of it." Some point to Rep. Alexandria Ocasio-Cortez's speech last week taking Rep. Ted Yoho to task for derogatory remarks about her as the catalyst for the #ChallengeAccepted pervading feeds now. Does that clear things up? If you want to investigate further, read Sanchez's article here.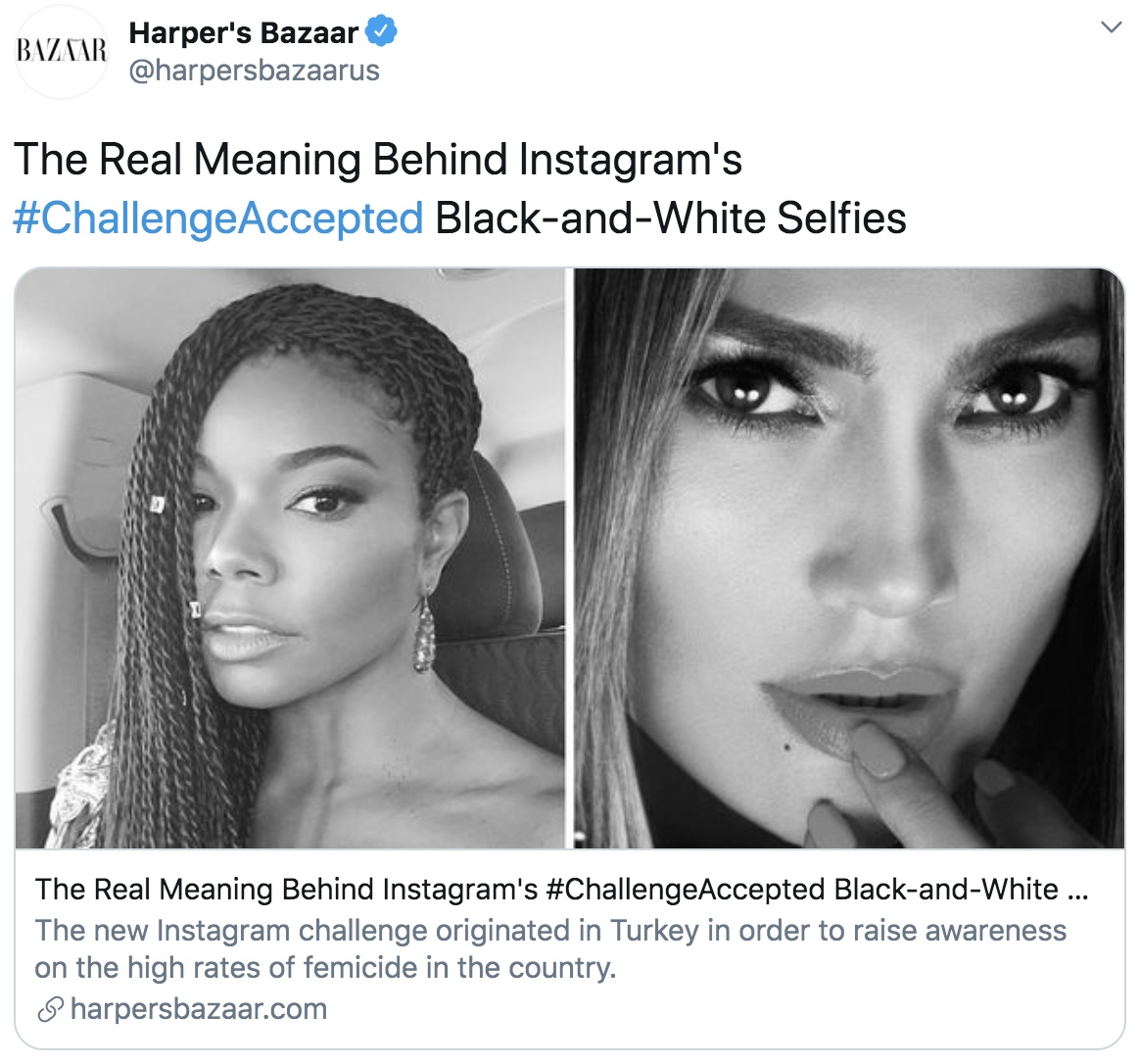 2. The StATE of digitized Global Citizens 
Every quarter, social media management and marketing company Hootsuite releases a report filled with data assessing the extent of digitization around the world. In its most recent report, the social media management and marketing company reveals 5.15 billion people or 66% of the global population are on mobile devices, and internet users spend nearly seven hours a day trolling the web. Due to the pandemic, 70% of people report spending more time on their devices. Hootsuite's insights can be helpful for companies adjusting their digital strategies in an evolving landscape. Download its report here.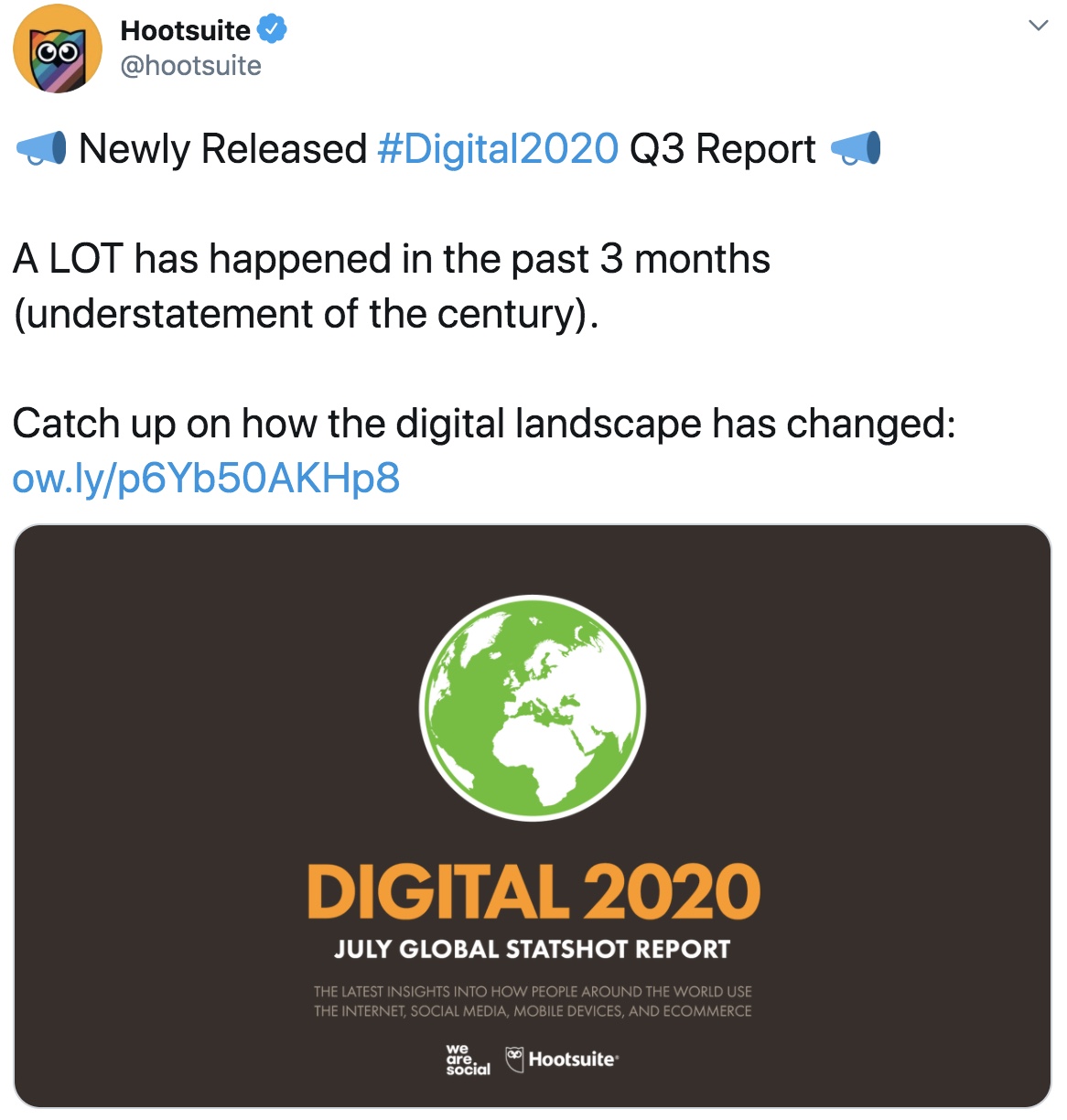 3. Effective Pinterest Strategies
Pinterest can be a bit puzzling. Instagram marketing platform Later breaks it down by showcasing how a dozen brands have used the platform to grow their businesses. These brands are savvy about Pinterest activities, whether they're creating engaging community-focused boards, sharing inspirational content or optimizing Pins to drive sales and traffic. Learn more about their Pinterest strategies here.
4. Remote Content Production Tips
Working from home requires adjustment. Many brands have skillfully made the move. However, for brands that could benefit from some guidance, social media software firm Sprout Social has dissected the social media content production process to keep content exciting and fresh at a moment when people aren't physically together to dream it up. Read its top five tips here.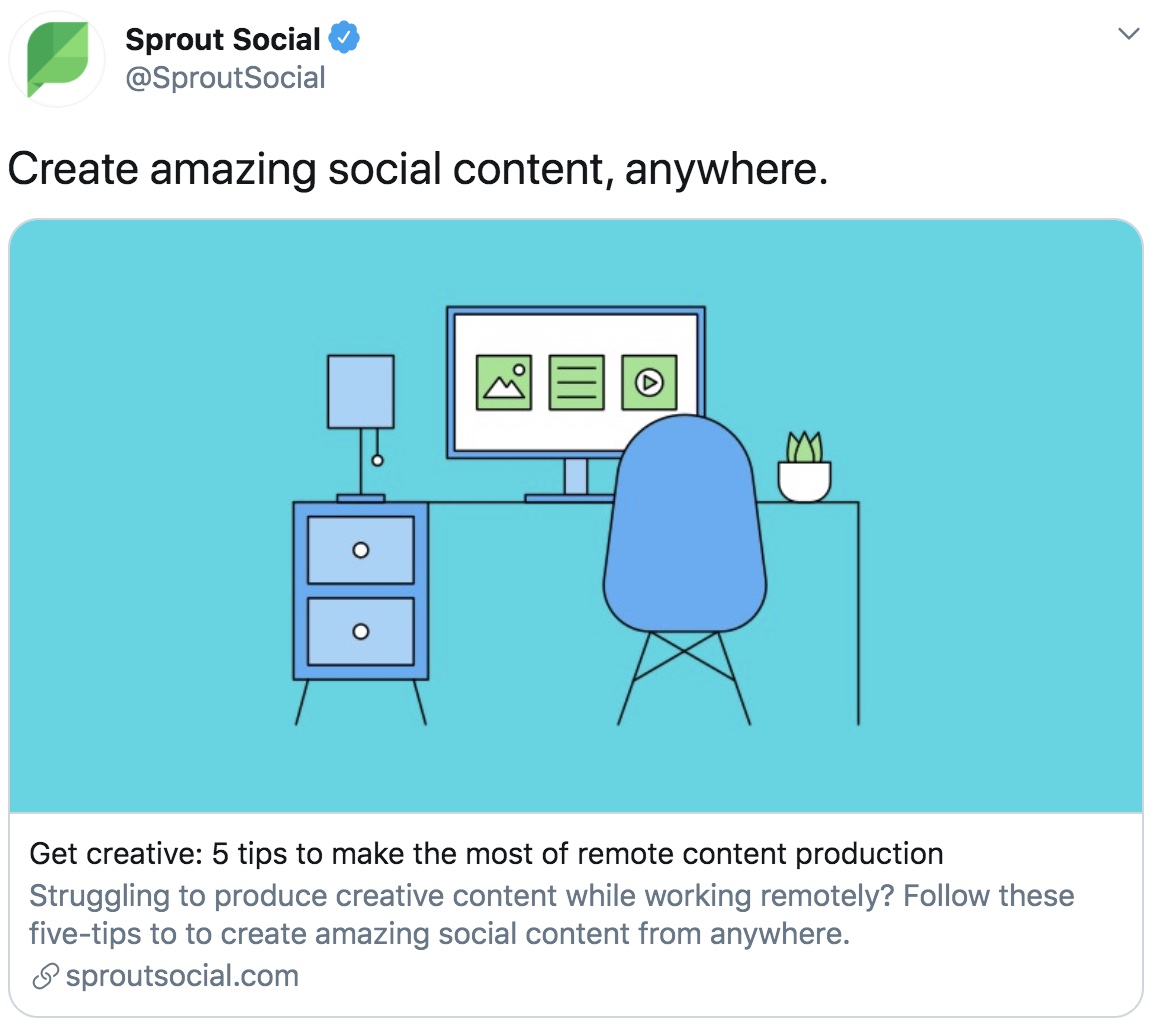 5. Social Media Content CREATOR Recognition 
The Sprout Spotlight Awards recognize the people behind brands' great social media content. They laud unheralded social media professionals constantly taking in the world around them, empathizing with their communities and championing the power of communications. Learn more about the program here.