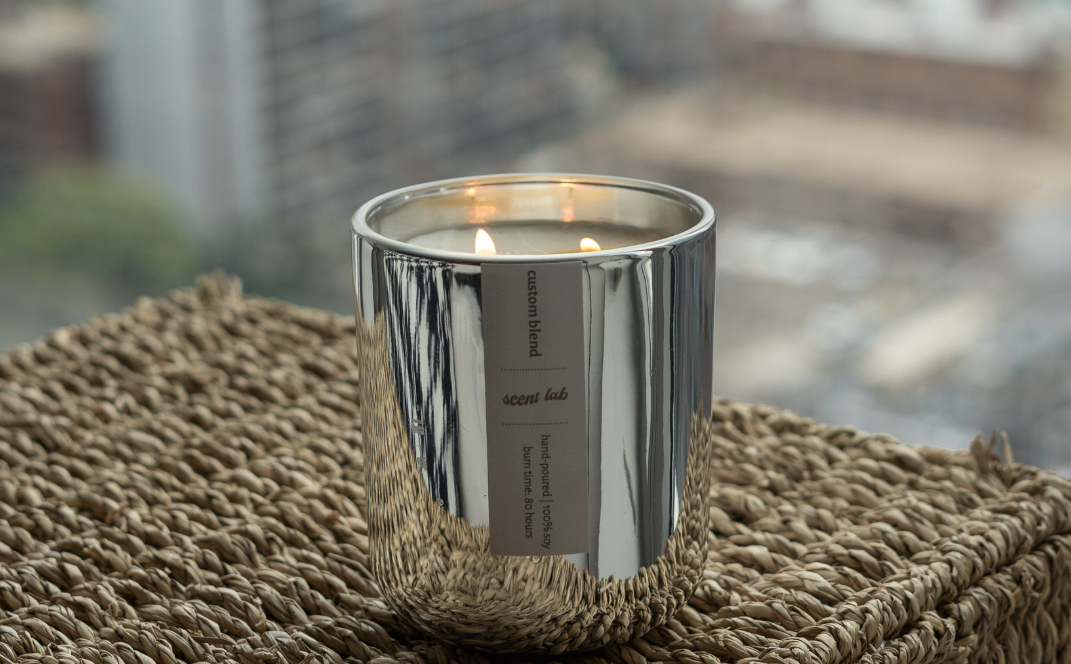 "Modern, Personalized, Luxury Bath & Body Works": Startup Scent Lab Enables Consumers To Tailor Fragrance Products To Their Tastes
Ariana Silvestro has always been a fan of candles, but not shopping for them online. Although there are plenty of websites big and small that offer them, she's found it difficult to pin down the exact candle she's looking for.
"Nothing existed where I could pick the notes I wanted in my fragrance," she says. "I love lavender vanilla. I know I love lavender vanilla. Oftentimes, lavender vanilla candles will have musk in them, and I don't like that. I like more of a fresh vanilla fragrance. What's out there doesn't give personalization to the customer."
Silvestro has decided to change what's out there with Scent Lab, a customization startup that launched in September enabling customers to direct how the candles they purchase smell and what they're housed in. They choose one of 10 glass candle vessels (there's shiny silver and gold, and matte orange and gray among the vessel varieties), and three fragrances from a palette of 16 fragrances.
Priced at $36, Scent Lab's soy wax, phthalate-free candle with two organic cotton wicks is 14 ounces versus the nine ounces Silvestro says is standard. Currently, she's manufacturing the candles in-house (she spent eight months in the lead up to Scent Lab educating herself on the art of candle making), and it generally takes 10 days to manufacture and ship the candles to customers' doorsteps.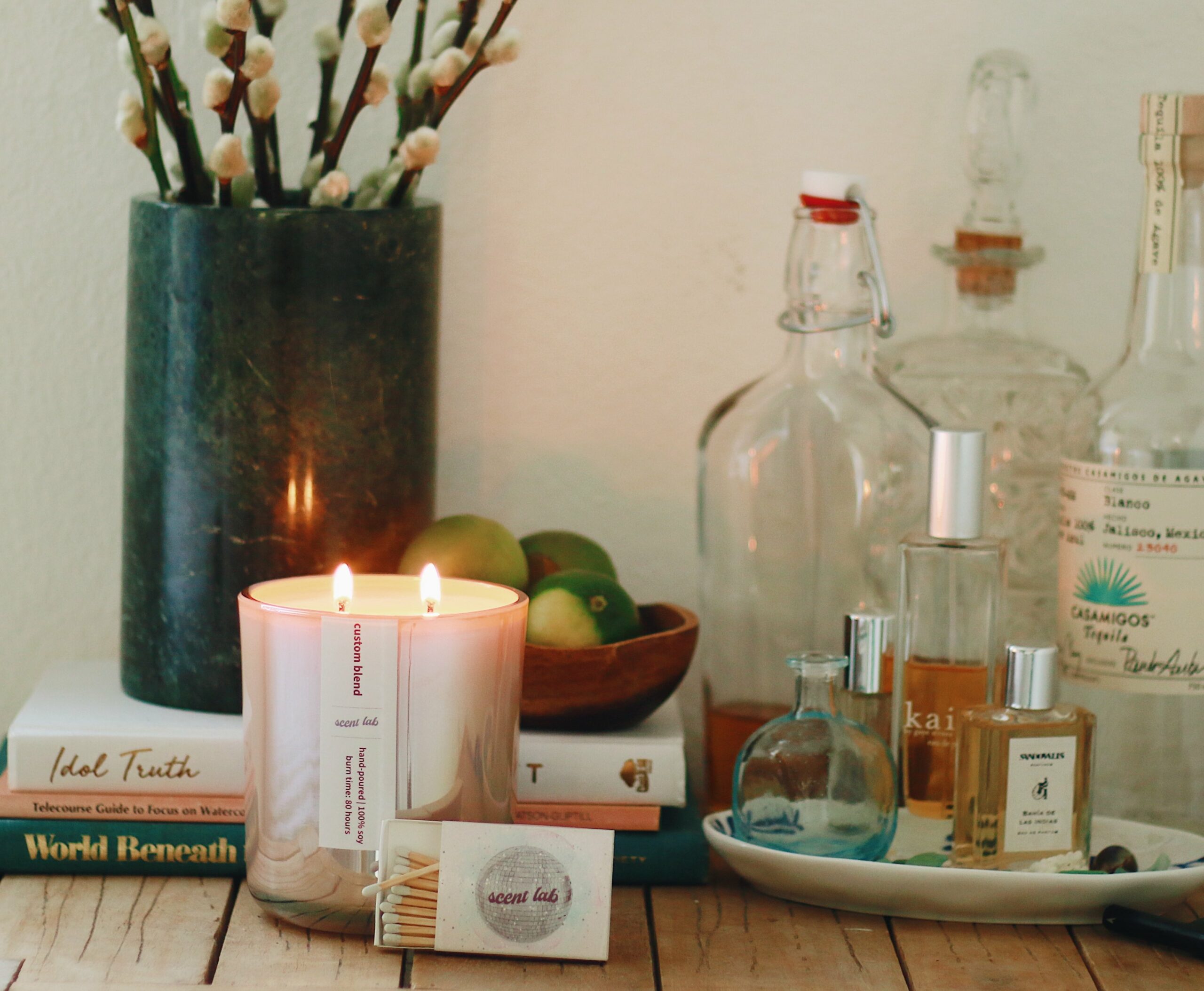 "Our customers are looking for brands that understand they are individuals," says Silvestro. "They don't want to be treated like gen Z or millennials, they want to be treated like an individual. They want a brand that recognizes they're their own person, and it's not one size fits all."
While Scent Lab has begun with candles, candles are by no means an end for it. Silvestro envisions it spanning fragrance, personal care and home categories with products like perfume, body lotion, shower gel and room spray. In all categories, newness throughout the year is interwoven into the business model to stoke excitement. Already, Scent Lab releases seasonal vessel and fragrances, and off-the-shelf blends for customers that trust its fragrance expertise.
"We are their personalized fragrance lab for whatever they need that's representative of who they are."
"It's the modern, personalized, luxury Bath & Body Works concept," says Silvestro, elaborating, "There's so much opportunity through partnerships and subscriptions to generate repeat customers and different products. Customers can come to Scent Lab and have a fragrance profile based on their moods, seasons and memories. They can have a profile based on a wedding day memory or a cozy fall day. We are their personalized fragrance lab for whatever they need that's representative of who they are."
Scent Lab is seeing indications that its customers want to return to it again and again. To date, it's drawn around 500 customers. Within six months, roughly 20% of customers have returned. Within eight months, that figure is closer to 30%. "Our repeat customers are repeat customers three and four times versus one or two times," says Silvestro. Today, repeat customers aren't being lured by subscriptions, but subscriptions are definitely in Scent Lab's plans.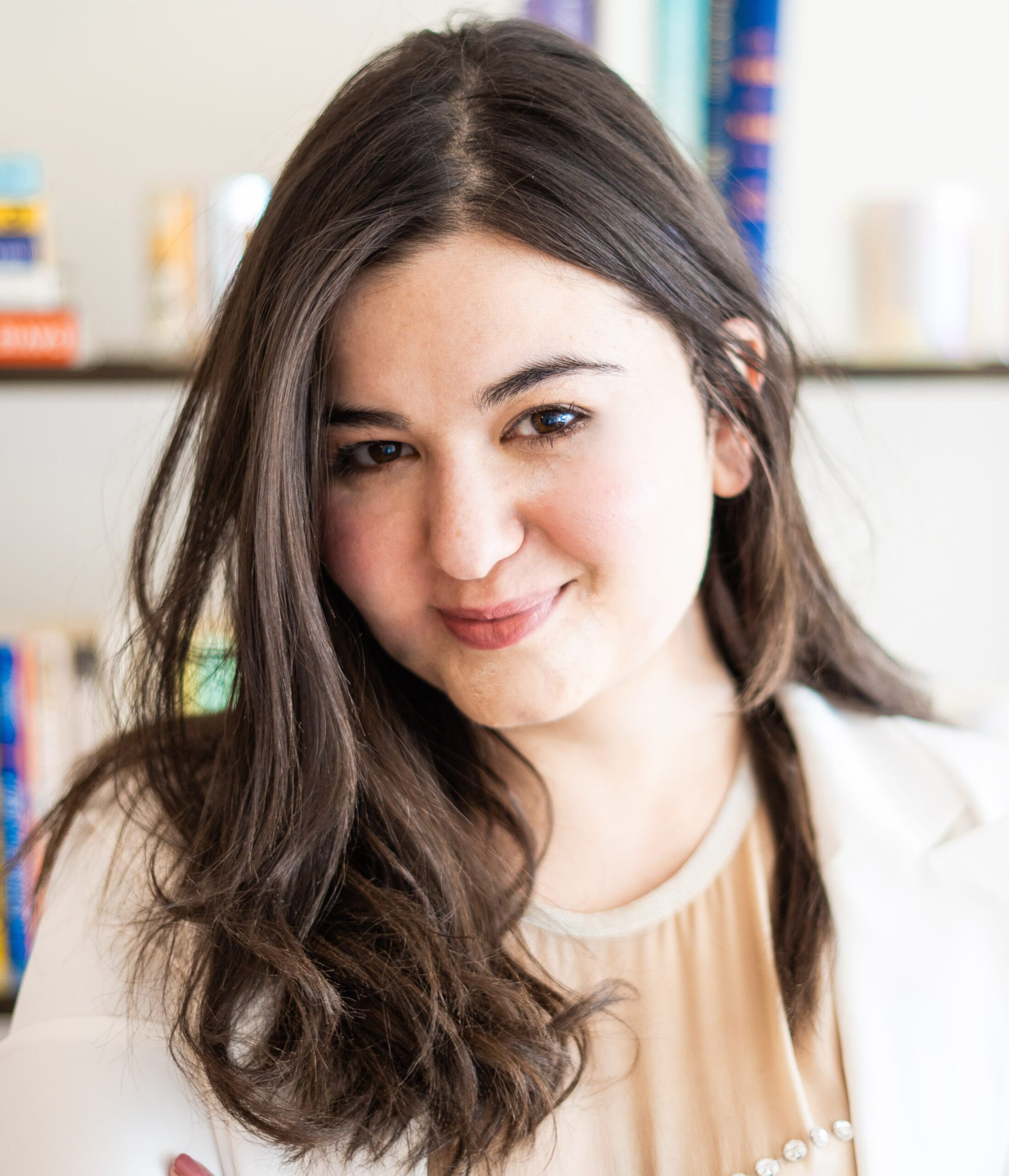 Curating the purchase process has been important to Scent Lab's early progress. At first, Silvestro was interested in providing customers as many options as she could and the freedom to select from them according to their preferences. There's currently more than 300 conceivable options. Swimming in options, some customers became a bit overwhelmed. They would message Silvestro for advice on the best fragrance combinations or rely on Scent Lab's 30-second quiz to inform their purchases. Increasingly, Scent Lab has been pointing them to the quiz, which has resulted in higher conversion.
A second version of Scent Lab's website debuting in September will put an enhanced artificial intelligence-powered quiz front and center, and streamline the number of options with a focus on fragrance blends. Instead of more than 300 options, there will 30. The streamlining will quicken manufacturing and improve Scent Lab's profit margins by 20%.
"I want to totally change the way people are shopping for fragrance."
Silvestro, who's leaving a healthcare company, where's she's head of strategy and marketing, next week to concentrate fully on Scent Lab, invested $5,000 to get Scent Lab off the ground. It's operationally profitable, but hasn't revved up marketing yet. Silvestro has pursued organic outreach to influencers and press outlets. She's zeroed in on influencers in the candle, fashion, beauty and lifestyle arenas with engagement rates above 3%. The approach has worked so far. Scent Lab has scored mentions from candle reviewer Ashley Hosmer, and in the publications Buzzfeed, People and Apartment Therapy.
A key aspect of Scent Lab's outreach efforts is virtual classes during which participants are taught to hand-pour candles. Kits containing tools for them are priced at $60, and the one-hour classes have at least four people. Scent Lab conducts them for organizations. A residential complex or a company can do a class for their tenants and employees, respectively. "It's free marketing. Now, all these people are learning about Scent Lab, and they're ordering candles for gifts," says Silvestro.
Scent Lab is only available via direct-to-consumer distribution at the moment. However, Silvestro thinks retail could be a substantial component of its business in the future. For retailers and beyond, a range of partnership formats is being explored and tested. For example, Scent Lab is developing a custom candle for The Moore Hotel in New York.
A month ago, Scent Lab started fundraising for a pre-seed round with the goal of securing $500,000 to $1 million. The money is expected to be used for manufacturing, inventory, digital platform refinement, fulfillment, and paid social media and search advertising. In 2023, Scent Lab aims to reach approximately $2 million in sales. Silvestro says, ""I'm a solo founder, and when I think about my investors in this round, it's really important to have partners that believe in what we are doing and that are going to be there to support us."
Prognosticating about Scent Lab's business in five years, Silvestro says, "I hope we are like a fragrance conglomerate. I want to totally change the way people are shopping for fragrance period and that no one goes online to shop for fragrance any other way because, why we would they? How cool would it be if you could one day share your scent profiles with your friends? It's a new way of thinking about digital scent identity."