A Study By Deciem And Spate Discovers Concerns About Cosmetic Ingredient Safety Are Showing Up In Google Searches
Consumers' worries about the dangers of cosmetic ingredients are increasing—at least that appears to be the case from their online skincare searches.
In partnership with Estée Lauder Companies Inc.-owned Deciem, the company behind The Ordinary, NIOD and Hylamide, consumer insights firm Spate analyzed 20 billion searches of trending cosmetic ingredients along with terms related to fears about them such as "safe" and "toxic" to ascertain if fears have been escalating. The analysis shows searches of the ingredient zinc combined with the term "toxic" climbed 14% for the year ended in June, while searches of the ingredients hyaluronic acid, silicone, retinol and vitamin C combined with the term "safe" jumped 14%, 5.4%, 36% and 13.5%, respectively, in the same period.
In a summary of the analysis's findings, Deciem chief scientific officer Prudvi Kaka says the purpose of it was "to explore the negative associations that consumers have when it comes to beauty-related chemicals," and he concludes its results indicate "consumers are concerned and questioning the safety of these ingredients." Kaka adds, "As brands and retailers continue to promote clean beauty, new misconceptions across chemical ingredients are arising."
Ivana Knezevic, director of research and development at Deciem, says the analysis made it "more evident that there is not really full education as to what constitutes safe products and safe ingredients used in cosmetics." Due to regulatory frameworks and scientific protocols at companies like Deciem, she underscores, "Consumers should feel confident that, when they're purchasing a product, it is safe for the intended use." In the United States, the Food and Drug Administration regulates cosmetics.
Deciem doesn't identify reasons outside of clean beauty for the mounting cosmetic ingredient concerns exhibited in online searches. However, it's possible alternative reasons—growing precaution stemming from health anxieties stoked by the coronavirus, articles in the press exploring surging ingredients or social media spotlights on them, for instance—could be factors. Application of the term "toxic" to decry particular cosmetic ingredients, though, is closely associated with the clean beauty segment.
As the segment progressed over the last decade, brands within it threw around the term "toxic" in their marketing messages to describe ingredients they avoid that are in conventional cosmetic formulas. The widespread practice drew criticism that clean beauty brands were fearmongering about the perils of cosmetic ingredients to convince consumers to buy their products. Even proponents of clean beauty have recognized that fearmongering has been an issue.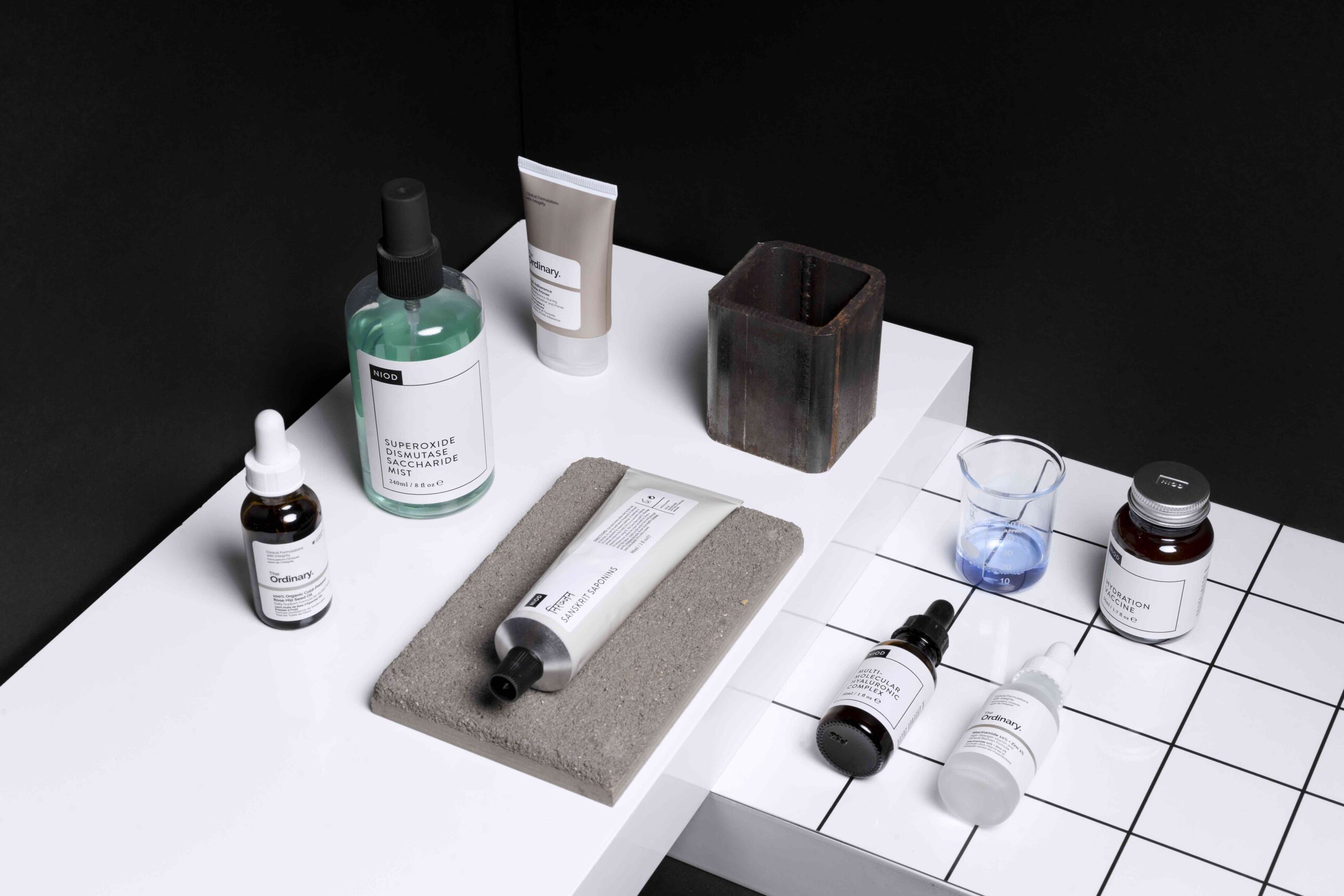 In a Beauty Independent interview earlier this year about the launch of her line Clover by Clove + Hallow, Sarah Biggers, founder and CEO of clean makeup brand Clove + Hallow, says she and the clean beauty segment generally are evolving beyond fearmongering. She asserts, "You can have certain values, and you can want things to be the safest [possible] or ethically sourced and cruelty-free and vegan without fearmongering."
Asked about where she thinks the clean beauty segment should head going forward, Biggers supplies an answer many clean beauty detractors and supporters would probably agree on. "I would like the focus to be on testing and good manufacturing," she says. "Are you doing all the things you are supposed to be doing in good faith before launching a product?…There is a lot that I would like to see happen within indie clean beauty specifically to really put in the scientific legwork to validate that your products are safe."
Knezevic stresses Deciem is putting in the scientific legwork, but, given discussions occurring in the beauty industry around ingredients, she says consumers' "confusion and concerns are understandable." She elaborates, "Consumers went to Google and searched for ingredients with 'safe' or 'toxic' because they felt compelled to see if they could find reliable sources for information to see what's really true or not. If they're coming across sources that are saying certain things, they will go out to learn more and educate themselves. That's fantastic. What it comes down to is, do they have reliable sources that are transparent with truly educational content?"
"New misconceptions across chemical ingredients are arising."
Deciem aims to be an educational resource. Of course, it's not the only provider of skincare education. Cosmetic chemists, influencers and brand founders, including Dieux Skin CEO and co-founder Charlotte Palermino, Michelle Wong, founder of Lab Muffin Beauty Science, Jen Novakovich, founder of The Eco Well, and Caroline Hirons, aesthetician and author of the book "Skincare," have taken to social media to counter clean beauty claims. On the other hand, clean beauty brands and retailers like Beautycounter and Credo Beauty have been advocating for restrictions on various substances in beauty products and educating the public about their stances on them.
Prior to its study in partnership with Spate, Deciem had been vocal in its disapproval of clean beauty for clouding beauty marketing. In June, it kicked off an "Everything is Chemicals" campaign emphasizing it prioritizes science-backed products. On its website, the company points out that its values are "authenticity" and "transparency," and argues "the unclear definition of 'clean beauty' directly contradicts these values by encouraging marketing to lead over very clear science." Retailers and brands have defined what "clean beauty" means to them, but there's no official governmental definition of it.
When the "Everything is Chemicals" campaign premiered, Deciem revealed it was part of a broader project to shed light on ingredient and product safety. The company explains the idea of the project is to help enable consumers "to better understand the chemistry of the world around you." Knezevic says, "We are not at the end of this conversation. We will continue to build stronger knowledge. That's our commitment: education, transparency, sharing what we have learned and what is reliable science."