This 22-Year-Old Chemist Is Working To Make Sure The Skincare Formulation Process Includes People With Dark Skin Tones
Sula Labs' name is a reference to Toni Morrison's 1973 novel "Sula" focused on the relationship between friends Sula and Nel. In it, Morrison writes, "Sula never competed; she simply helped others define themselves." AJ Addae, founder of the cosmetic formulation company, is keenly aware inclusion in the beauty industry doesn't start with models in splashy campaigns or products with prime placements at Sephora or Target. It starts with the people behind the people behind the brands—the skincare Sulas, if you will—tinkering with formulas long before they're ready to sell and advertise.
Addae wants people of color involved at the beginning of the product development process to ensure the products that result from it are for them. "You will see darker skin in advertising and marketing, and that's really great," says the chemist, writer and soon-to-be chemical biology doctoral student at UCLA. "Why things like Topicals and Fenty Beauty exist is because there's definitely a need, but what I really think should change is having us, and when I say us, I mean people with darker skin, along the way in each step, the formulating step, the regulatory step, the manufacturing step and the marketing step because, if we are not keyed in on the decision-making process, the products won't necessarily work for us."
Beauty Independent asked Addae to elaborate on how she'd like the beauty industry to improve, opportunities in it for skincare brands, her take on clean beauty and goals for Sula Labs.
Why did you decide to start Sula Labs?
I worked at a medical-grade skincare company after graduating college and got to immerse myself in the clinical side of skin. We formulated a sunscreen. Before that, I worked at a few other startups, many of them were skincare companies. I'm super passionate about startups, skincare and research. Working at a medical-grade skincare company, I got keyed into a lot of what goes on in the industry in terms of industry standards and testing. They had a lot of R&D and regulatory practices that were top notch.
I got to see everything that passed through and went to conferences. The main thing I noticed at the company and not just at the company, but across the board is there isn't a lot of innovation for darker skin and people of color. Yes, you will see it in the marketing phase, but, when it comes to actually developing technologies and the nitty gritty of formulation, the common thread is that we are not included.
I had a friend reach out to me that wanted to develop a product for darker skin and hyperpigmentation. A lot of what they were seeing didn't necessarily work for it. I knew ingredients that worked for darker skin, and it was weird to me that a lot of the products geared toward hyperpigmentation were made for lighter skin. I thought there's absolutely no contract manufacturing organization that dedicates a lot of their R&D efforts to darker skin, so I knew something had to be created. I went from there.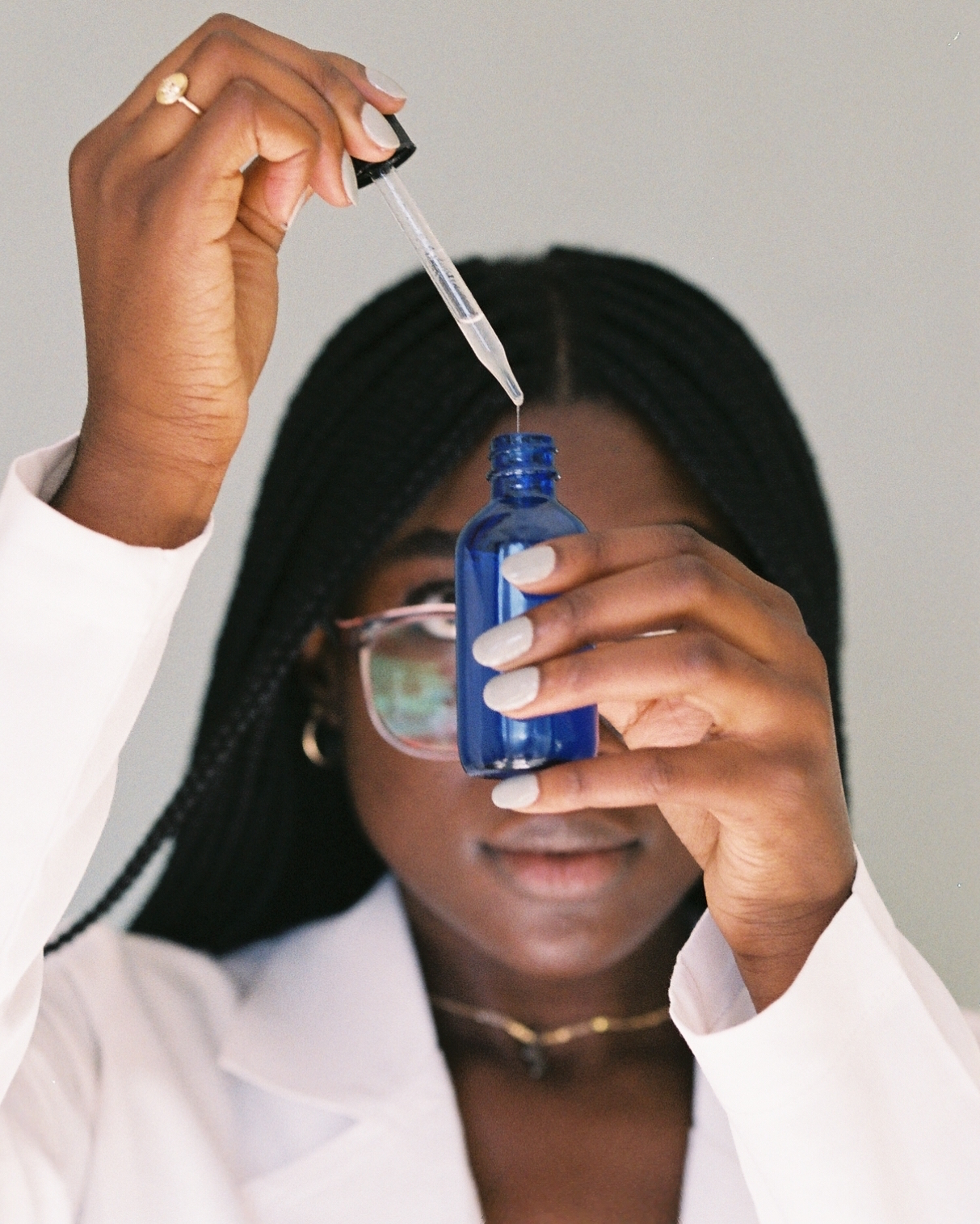 When did you start the company?
I started toward the end of September, and the process was a little bit serendipitous in that I received a grant for darker skin tones and hyperpigmentation. I received money to get the project from A to Z, which meant getting lab space and doing formulation, everything a scientist would need to drive it. It wasn't a ton of money, but it was enough capital to get things started. I will be presenting that research at the end of this month.
It's been organic since the beginning. People are seeing there is a need. You see game-changing products from brands like Topicals. So, once I got that project together—it's a consumer study and cell tissue study with skin cells donated from darker skin tones—and the hyperpigmentation product was applied, and we saw it worked, I was like, we have something here.
How is what you do different from what's been done?
Before you can get to a tangible product, you have to do a lot of research and development, and that means looking at clinical studies that have already been done to see if the ingredients worked, who it was tested on and what were their skin tones. When you actually look at the parameters in studies—who it was tested on, how much was used and what studies were referred to—you will see they're almost always done on lighter skin. I want to be able to show that, completely from ideation to completion, it has been for us by us, and we can 100% claim that this is for our skin.
What's your process like?
The process mirrors the process that you will see with any contract manufacturing situation. The real difference is you are getting to work one-on-one with a chemist rather than a project manager. Primarily, people come to me for custom formulation. They usually come to me with a brief on the product they want, what they want it to feel like and ingredients they're interested in.
I do a ton of research and, from there, give them samples. They can give me feedback on every single thing you could think of, and tell me if it's getting closer and closer to what they want. I work very hands on with my clients to make sure the vision they have is being realized. It's a dialogue between me and the client.
Once we settle on the formula, we do testing. We can do a cell tissue study and a consumer end use test. I can help recruit based on the audience they are looking for. We get you passed off to a manufacturer or sometimes I offer low minimum order batches. We can do stability and microbial testing in-house. Sometimes, if I can't do those off the bat, I refer you to vetted manufacturer. You won't be alone anymore from the conception to the production of your product.
How much do you charge?
In the landscape of contract manufacturing, for a product, it will start at $5,000 and above to get it into development. We try to lower that cost. We know a lot of people are interested in getting into the beauty industry, and we want to make that accessible. We start at around $1,500 per product. They will be able to get a formula, and that formula has been tested. They can be confident in it, and are able to take it and produce it at a larger scale.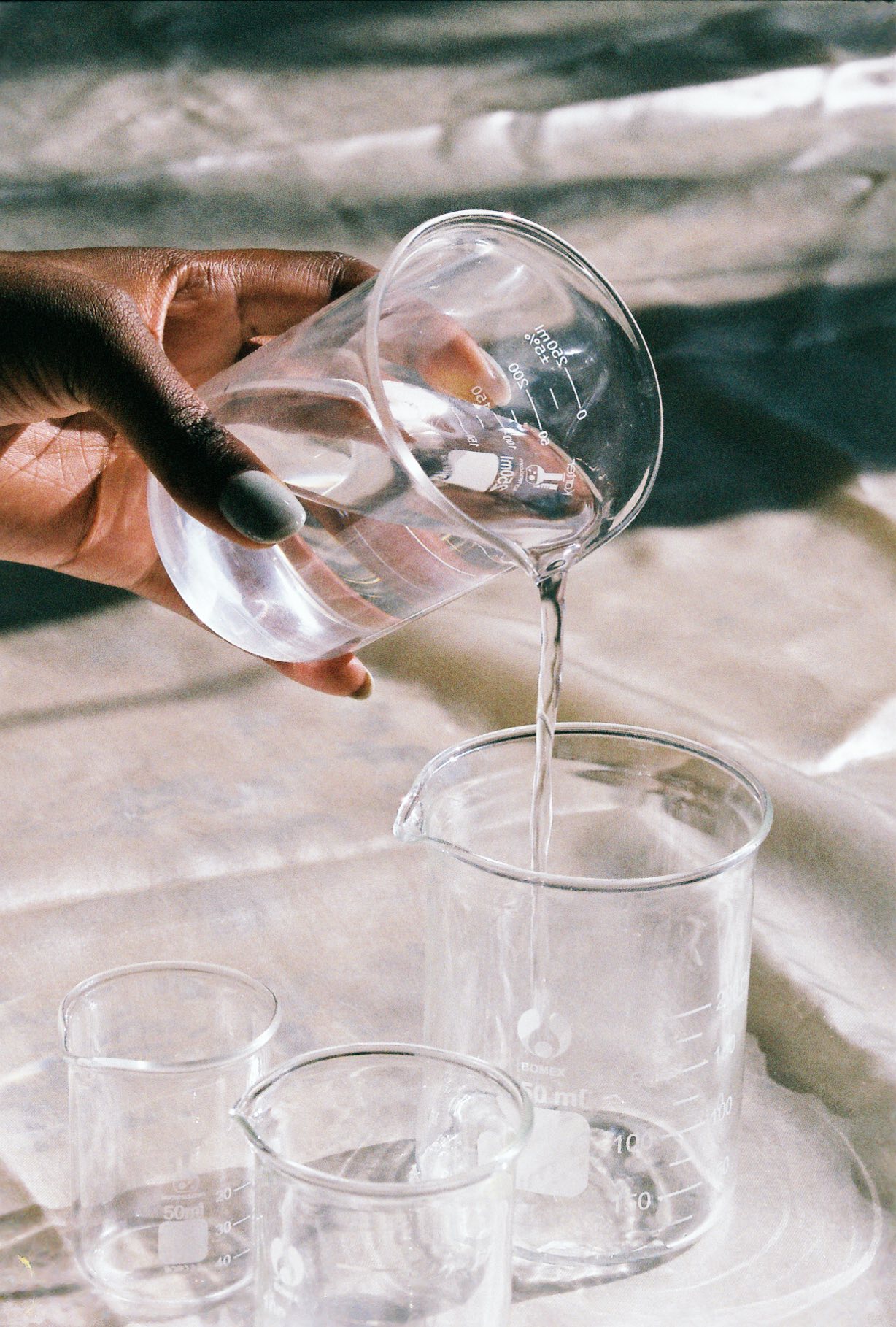 Are studies getting better at including people of color?
A lot of people don't know that some of their favorite products that they are using from Sephora or Credo are actually private-label products. A private-label product is when a manufacturer already has it ready for you, a brand just has to slap their name on it. The manufacturing facility has already done the testing, and then it just goes on the shelf.
When it comes to testing, you need to make sure that you have tested on a diverse range of skin tones. That is disclosed in any clinical study, and the reason why that's so important is the physiology of skin tones from lighter to darker does shift. There may not be huge differences, but there are definitely enough. When it comes to the sun, our skin may behave differently. A good dermatologist friend of mine tells me our skin tends to be dryer.
These physiological differences can be accounted for in the formulation stage. There's one consumer in a lot of R&D team's minds that they are formulating for, and it leaves out a ton of us. I don't think it's a coincidence that Black beauty entrepreneurs are rising to try and find solutions for us, and Sula Labs is disruptive for them in creating technologies.
There's a clinical reference that a lot of medical-grade brands use for the standard skin tone shades, and it's called the Fitzpatrick scale. It was developed by dermatologist Thomas Fitzpatrick in the 1970s. It was a scale that is supposed to show your skin tone, and there are six [classifications] on the scale, but there's research that shows the shades on the Fitzpatrick scale aren't all-encompassing. All dark skin tones are thrown into Fitzpatrick five or six. We are an afterthought. The scale doesn't necessarily acknowledge our skin, but it's the basis of a lot of studies. At every stage along the way, we need to be considered.
What opportunities do you see in the market?
There's a lot more clinical, science-forward brands, but there isn't a big overlap between science-forward brands and Black-owned brands. There's so much opportunity for creating technology or vehicles for change in how we look and feel about our skin.
I recently went to NYSCC and saw the new innovations from suppliers, especially for sunscreen, a big problem I'm working on at my lab, and when I asked them, "Have these been tested on Fitzpatrick fives and sixes?," they went completely blank. I didn't see a single marketing material from any supplier that showed the sunscreens on darker skin.
It speaks to the way the sunscreen industry isn't caught up on technologies for darker skin. It's almost as if it's not part of conversation yet. That's why there are brands like Black Girl Sunscreen leading the way, but we should have options. We shouldn't just be pigeonholed into a few brands.
For beauty brands looking to make products that are good for diverse audiences, what do they have to make sure they're doing?
The biggest thing that comes to mind is testing. If your product is done, and you are sending it out for end-use testing to get that nice shiny claim of 98% of people say it does this and that, you definitely want to make sure you are testing on a large distribution of skin tones, not just 70% of people with light skin tones. We need more than that—and that's especially true of a product that has vitamin C.
Vitamin C is positioned as an effective hyperpigmentation ingredient, but, for darker skin tones, that's not necessarily true. As a darker skin-toned person who's also a chemist, I know for a fact that it's not as effective for us as it is for lighter skin tones. That data that they are gathering saying 78% see a different by week four, I know that I'm not one of those customers.
What's something else you'd like to see improved in the industry?
I'm a darker skinned person, of course, but I'm also a scientist. In the way we talk about skincare and skincare ingredients that help your skin, the science communication aspect of the beauty industry, it could use some work. I have a vision for the way we communicate that makes it a lot more inclusive and not just inclusive of skin tones, but also accessible.
For example, people can tell you, "There are different types of retinyl esters," and the average person doesn't understand what a retinyl ester is. We should be able to communicate science effectively, not just to the educated or the wealthy consumer, but so anybody can personalize their routine, regard skincare as healthcare and make it fun.
I really believe that starts in the R&D process. Make sure your marketing materials are written by team members that come from all walks life and involve people who are in steps along the way. The way we talk about beauty is so buzzy, and the beauty industry, at the end of the day, is a business, but consumers need to take back the power and really be able to have a conversation with beauty brands as to what we want and what works for us. Gen Z is the best out there at this.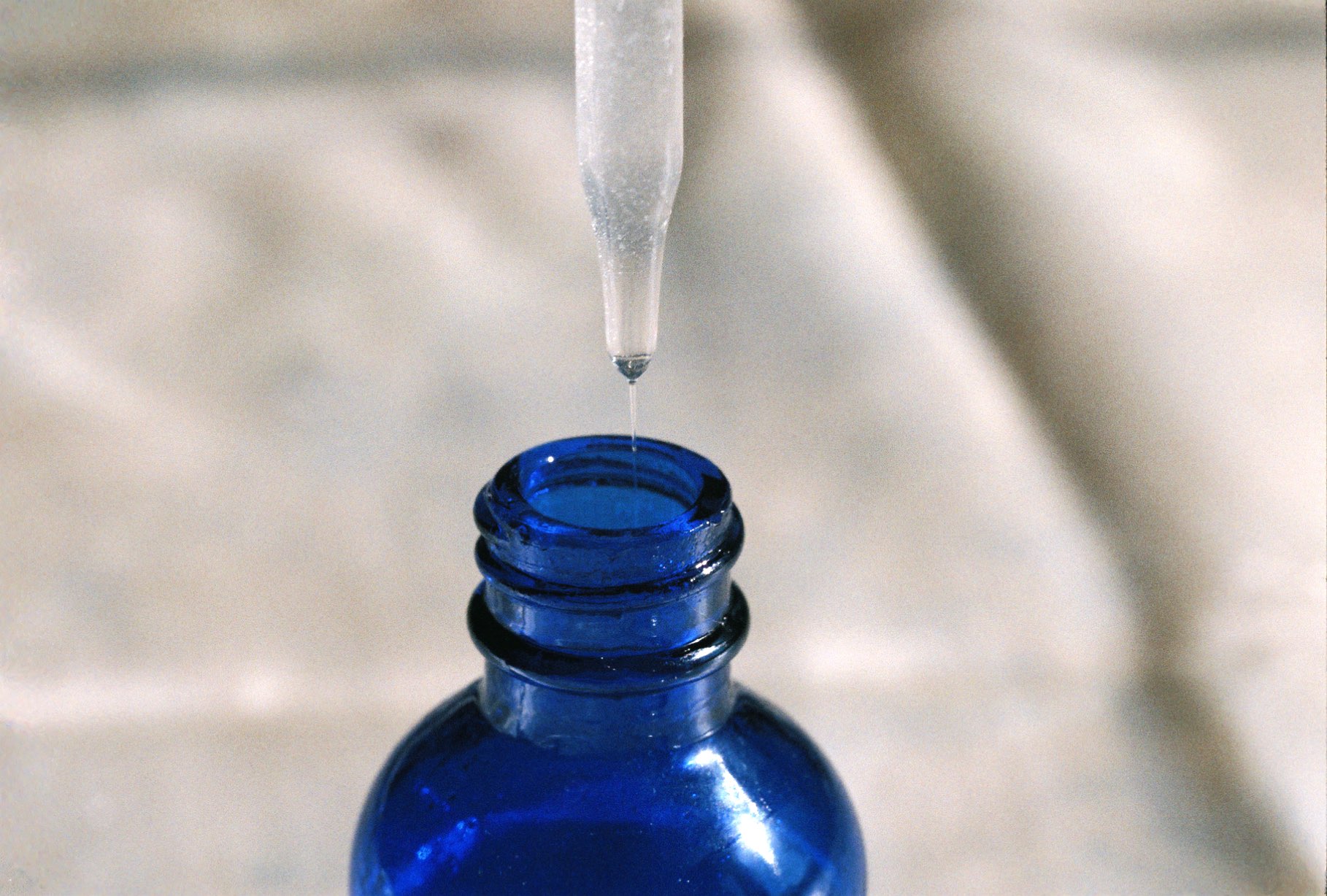 What do you make of clean beauty?
There's a lot of really great things that have come out of it. People are more intentional about what they use, but the danger is sparking chemophobia. My good friend Lisa [Guerrera] from Experiment did a project on chemophobia. People are afraid of what they don't understand and that makes complete sense, but the gap is education. Clean beauty can lend itself to chemophobia in a way that's counterintuitive to what people need for their skin.
As a consumer, I tend to buy products that market themselves as clean. Shopping is psychological, and I do believe there's a lot of power in clean beauty. It shows consumers have the power to make brands more transparent, but there's a fine line between that transparency and chemophobia. That's what I'm worried about in the clean beauty space.
Sula Labs raised $7,800 on Gofundme, beating its $6,000 target, and is looking to raise capital from investors. Why?   
I love what we do at Sula Labs, and it's totally needed, but, as you know, science is not cheap. Even for that one tissue study we did for hyperpigmentation, it was $3,000. Toward the end of this year, I don't want to be passing off formulas to a manufacturer. I want it to be in-house. We will be looking for more capital and partnering with investors that believe in the vision, folks that really believe something is needed in the beauty space.
A big goal that I have been working toward lately is to expand the team. It's been great doing things mainly as the only chemist, but science doesn't happen in a vacuum. It's a very creative process. It's good to bounce ideas off of others.
What's your vision for the company?
What I really want is community. I think it would be super cool if you looked out at the world and, on the shelves, you saw many more products geared toward our skin. Even if they're not marketed that way, it's about making sure we're included. If the products are developed for everyone, they should include formulations and ingredients that can accommodate darker skin.
In the future, I see Sula being not just for formulation, but for marketing and manufacturing, a one-stop shop from start to finish. It's about raising capital to make that happen. I'm moving from Texas to LA this fall, and the most immediate thing for me is to raise capital for a bigger warehouse.