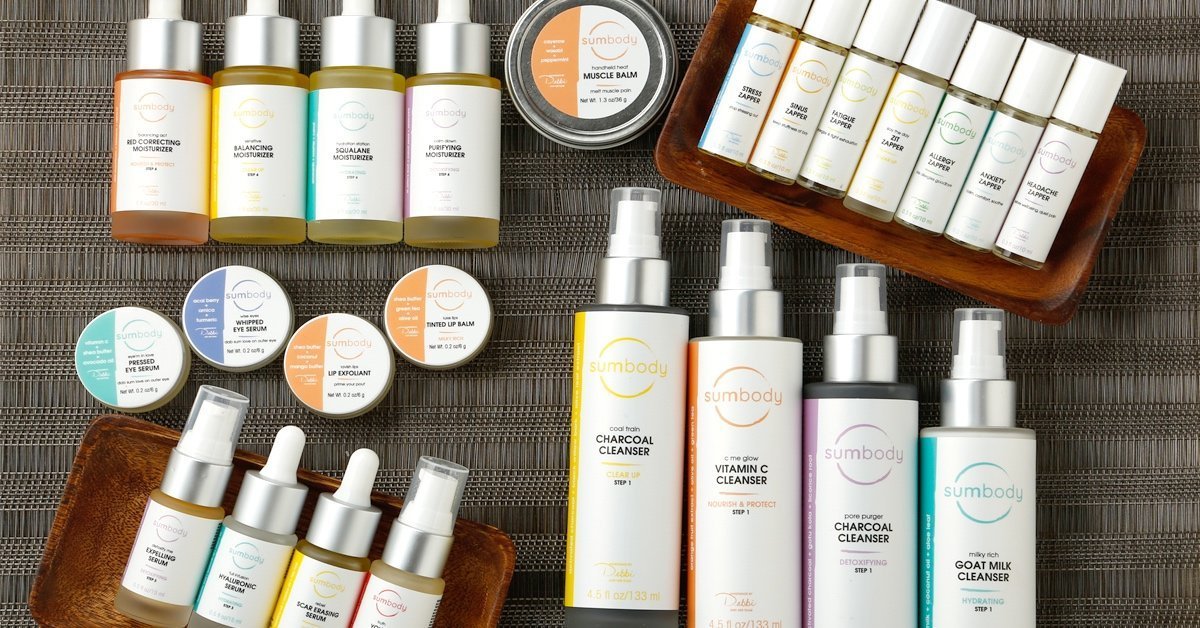 Sumbody's Deborah Burnes On Why She's Making A Play For Retail After 20 Years In The Beauty Business
When Deborah Burnes launched her clean skincare and body-care brand Sumbody in 1999, it was one of only a handful in both the natural and indie space. "When we started, there was no such thing as an indie brand. It was unheard of. People thought I was crazy," she says. "All the big players, and Burt's Bees, L'Ovita, Dr. Bronner's and Sumbody, that was the game." Today, Burnes' business runs three retail stores in Northern California and a growing wholesale operation. She's also the author of two natural skincare books with a third due out in May. Burnes spoke with Beauty Independent about her history with Salvador Dali, why she doesn't believe in towering margins, Sumbody's recent launch at Costco and the advice she'd give to indie beauty companies just getting started.
What were you doing before you launched your brand?
My grandfather was a horticulturalist and botanist, so I was raised crossing plants with herbs out in the herb garden, listening to all of these botany lectures. When I was very young, I was scouted by Salvador Dali to work with him. That started my modeling career. I worked with him for many, many years exclusively. Then, at that time, to be a model, you had to be six-foot-something. I didn't grow. I was shorter, and I loved acting. I thought I would be in that world.
While I was pursuing acting, I went to cosmetology school, never expecting to actually do any of it for a living, but to understand what people were doing with my hair when I was on set. I literally fell absolutely and madly in love with skin. That passion and that love have never faded. Skin is the most phenomenal, fantastic thing in the entire world. It's living, breathing, dynamic and flexible. If we could all have the flexibility and the dynamic-ness of skin, the world would be such a better place. That is how I got started.
Who is Sumbody's target customer?
Our biggest demographic is women ages 25 to 45, and it's a pretty evenly spread throughout that range. They're generally interested in some aspects of alternative living and more natural living, maybe not vegan, but they have some interest. They're just learning. They may dislike the brands that seem modern and hip, and not even care about any of that. So, there's this huge, huge, huge population, and it's a big diverse group.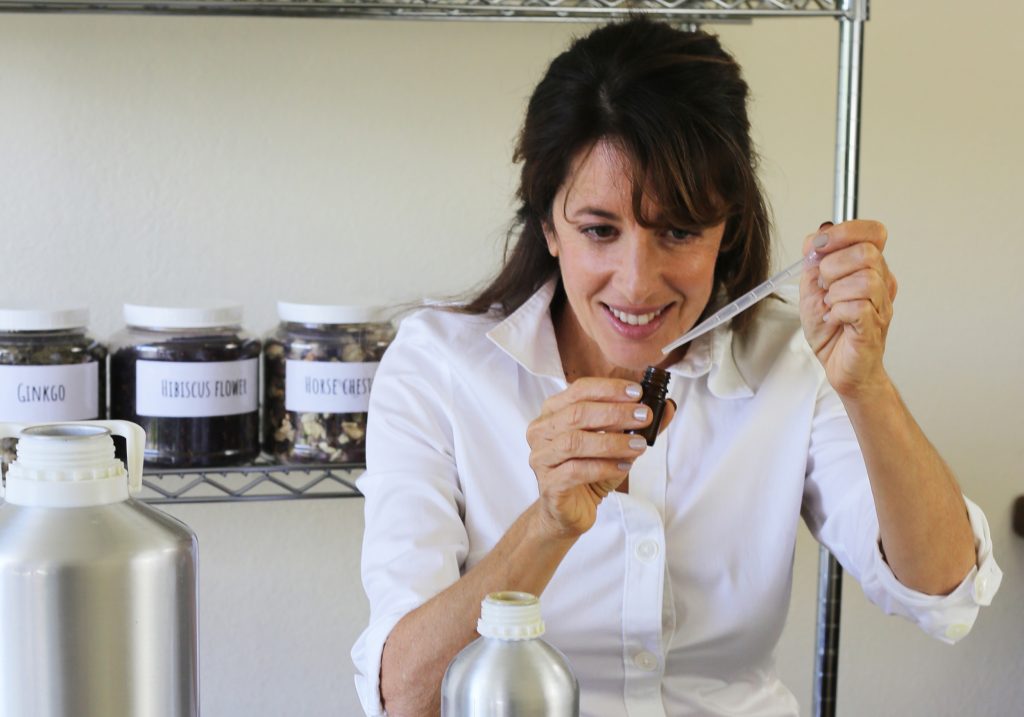 How many products does Sumbody have in its assortment?
I couldn't even give you our SKU count. It would hurt my head. I would guess somewhere in the neighborhood of 500 SKUs. We have a lot because we have complete retail stores. One has been around for over 20 years. Because we manufacture everything, we have this ability to dump anything that isn't working and hang onto things that do sell.
What are some hero products, and how did they come to be?
We can't keep our Milky Rich Natural Soap in stock. And our Hydration Station Squalane Moisturizer, Timeless Skin-Renewing Serum, Deep Sea Decongesting Mud Mask, Pore Purger Charcoal Cleanser and our Headache Zapper are definitely in our top 10.
They all have stories behind them. The Milky Rich Soap, for instance, is made with goat milk. I have been a life-long vegetarian or vegan, and I never want to use animal products, but I met this goat farmer who just had the happiest goats I've ever seen in my life, and I was like, "I want to make some goat milk soap." That's how we got our goat milk soap.
Our Headache Zapper started because my daughter, who is now a doctor, was taking exams in high school, and I made her this little aroma therapy kit, and I called it a Study Buddy. It was like this little, teeny kit with a headache zapper, a concentration lifter and a fatigue zapper. All these other kids saw it and were like, "What is that? Can I use that?" And someone said, "You've got to sell that." So, that's how we started our Zapper line.
How the charcoal cleanser came to be is another great story. This was about 20 years ago before anybody thought of charcoal anything. I was on set with one of my clients, and her pores were so congested. I would literally have to sit there and do a facial a day for two weeks after she finished filming. They were putting so many of these silicone ingredients on her skin, and I couldn't keep her pores clean.
Then one day, we were on set, and someone had a Brita water filter, and we were drinking this water. I had this aha moment like, "Oh my God. Charcoal. It's absorbing the toxins. I wonder what would happen if I put it in skincare?" I went into the lab and made my first iteration of a charcoal cleanser and a charcoal face mask.
How much money did it take to launch your brand?
We started formulating in 1998 and opened the first store in 1999. It was one little teeny storefront in Sebastopol, Calif., and we made all of our products in the back of the store front, and we didn't even have a website when we just started. I think we did the whole thing for $10,000.
What's the brand's price range, and how did you land on it?
A cleanser is $33, and our most expensive face oil is $70. Our Bonbon salt scrub is $7, our bars of soap are $6, our [full-size] scrubs are $25. We're not super inexpensive, but we're certainly not what you're seeing in other indie brands. I think because we do manufacture our own products and buy our own ingredients, it gives us a little bit of a competitive edge to be a bit less expensive, but we make in smaller batches. We're not buying in big volume.
We don't really adhere to standard calculations in the cosmetic industry that say you need to make X times what it costs to make the product. I'm a Type A perfectionist. I won't scrimp on ingredients. My bookkeeper was just having this argument with me and said, "You're going to have to take something out of this product." I was like, "No, I'm not." And she said, "But our margins on it [aren't big enough]." I was like, "I don't care. Do people like it? Does their skin look better?"
I was the keynote speaker at an event for the Society of Cosmetic Chemists one year. Afterward, a whole group of chemists from some major cosmetics companies came up to me and said, "You know, we really don't like you." I was like, "Oh my gosh. What did I say? What did I do?" And they said, "We got your products, we read your labels, and we did not believe that you really had everything in there in the amount that you have it listed. So, we literally pulled apart your stuff in the lab, and we're like, 'How in the heck does she do this? It's all in there.'" They said, "How do you stay in business?"
The truth of the matter is that we are in an industry that is used to making a ridiculous markup, and margins have been insane. There are things that sell for $500 that cost under five cents to make. Who needs that type of a margin? You don't. We always keep our margins down and pump our results up because we believe results sell better than margins.
When did Sumbody reach profitability?
Well, that's a really interesting question. We were sustaining from the beginning, but it was free labor. I mean, my daughter was scrubbing floors at 5. My husband has always helped out enormously. We had four full-time workers. How long was it until I made money? I would say we started drawing a super-small, tiny salary maybe five or six years into it. All of our money was going back in. But, remember, we didn't start with a huge investment.
Where is the brand sold now?
We have three retail stores in Northern California, and we've been sold at retailers such as Birchbox, and different high-end spas and resorts. Until this year, we never pursued wholesale. People would literally just try our products and say, "I have this five-star resort, and we have to have your products." We were like, "Well, we don't really wholesale, but OK sure." We never actually did anything to make it happen. There's a lot of reasons behind the why we never did wholesale. We do have three different retail outlets of our own. I've also written many books, and I have my own celebrity clientele that I still take care of.
About a year ago, we went through a big rebranding. Our goal was to redo the packaging, update our whole look and, then, for the first time ever, go out and offer wholesale. It was just the perfect storm and the right timing in my life to really put it out there in a big way.
I've always been a huge Costco fan and a big advocate, so we opened that account. We also opened Oliver's Market, which is like a local Whole Foods chain for lack of better words, here in Northern California. I love their message. They're all about [being] family-owned, shopping locally, sourcing locally. Of course, they have huge national brands, but they're just a fantastic grocery store. Then, there are a couple of other bigger accounts that we haven't quite launched yet, but we're in conversation with.
We also just sent a shipment to TJ Maxx last week, so it's probably just hitting the stores. We did that because, when I was at the Indie Beauty Expo in August, a lovely woman from one of the other brands there said, "Oh, I just did TJ Maxx and it really helped my own website sales" I was like, "Really?" She said, "Yes, it absolutely did. You should try it." So, I'm like, "OK, I'm going to try it out on your recommendation."
I mean, if it doesn't work, it doesn't work, but I believe it did work for her. There's no money in it whatsoever. If anything, you probably take a little bit of a loss, but my thought is that the same customer who is shopping at TJ Maxx is also paying full price for other things So, if I can get our product into her hands [she'll love it and be willing to buy it again at full price].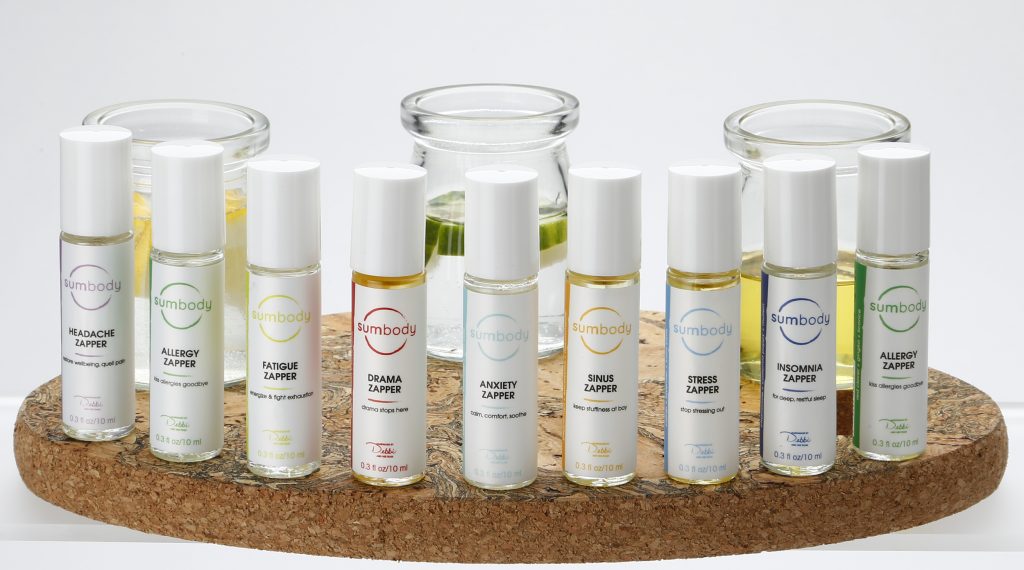 Tell us about Costco distribution.
Costco launches indie beauty brands online and, if there is a huge response or huge demand, they'll bring you into stores. They just launched us online three weeks ago. We gave them two SKUs. We have another three that we're going to be launching with them. That's really all we wanted to do because we didn't want to cannibalize our [regularly-priced business] and have too many things at a discounted price. Because they have such a big reach, we thought it was a great way to engage and get in front of their customers. It's also a win-win for them and for our customers who love us and can get our products at a discounted price.
It's only been a couple weeks. We'll see how it goes. If it's super-successful, we might do a custom item just for Costco, so it's not discounting something on our regular brand. It's easy for us to do because we manufacture all of our own products.
What percentage of your business is direct versus wholesale?
I would say 25% of our sales come from our website. The other 75% comes from our retail stores and wholesale partners. That's split about 60% stores and 40% wholesale.
What have you found works for Sumbody on social media?
We didn't do social media until about two years ago. I was the last holdout. I was not going to do social media. I raised my children without TV. My daughter didn't have a cell phone until she was 16 and driving, and I wanted to know where she was. I want people to live life, experience it and be in the moment, not be on their phones. But we finally started doing it because it felt like if you don't do social media in this world, you're a no one. We are doing it, but we are certainly in no way, shape or form experts on it. I do think that we should have jumped into the game many, many years ago, when we first started.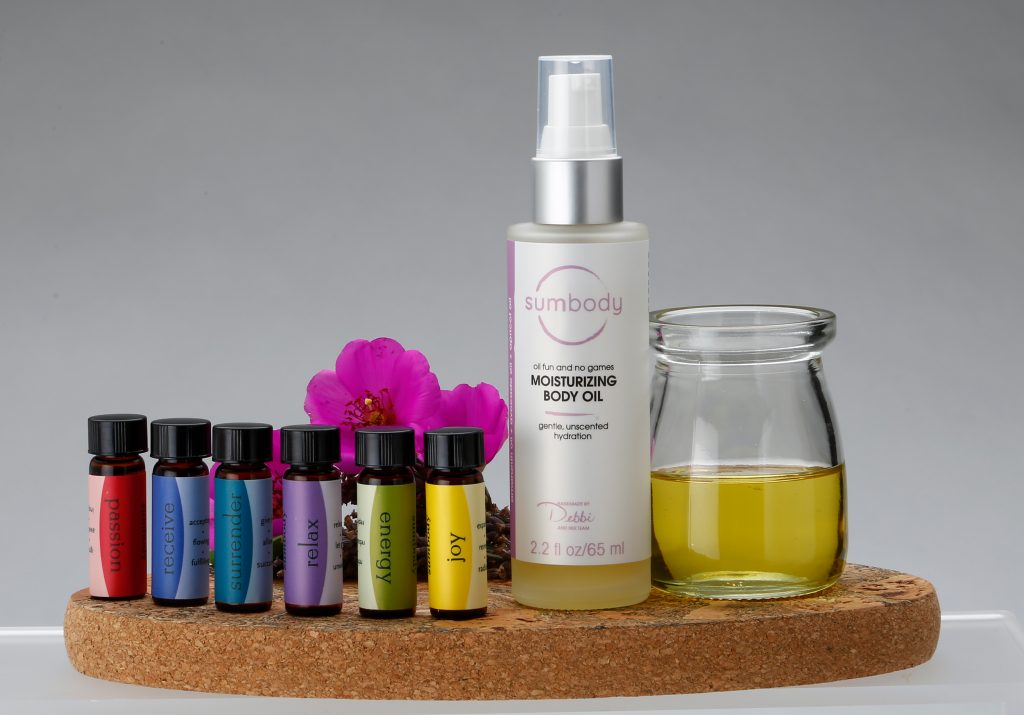 Have you taken on investors?
We didn't take on investors until last year when we did the rebranding [and took on venture capital]. In the 20 years we've been in business, we have been offered a lot of opportunities, though. Fifteen years ago, Whole Foods offered to roll us out. Maybe we were not smart on that one, but we want to make sure we can back up anything we decide to do and have the capacity to support those types of ventures. One thing that I've really learned about investment is that it's not just about the cash; it's about the players who give you the cash. If I were to get cash again, I would look for people who had really strong connections in how to increase sales on the website and with retailers who they can partner with. Those connections are just as important as the money.
What has been the biggest product fail?
I've had a lot of failed products, but we've never had a lot of inventory on them because we make such small amounts. I think a lot of the things I did that failed, they were just before their time because now they're super hot. When we first started our store, for example, everything was in bulk, and we had bulk bins, and you could scoop everything out. We had no packaging. We literally had this paint mixer where you could get all your own hair products. We would put in your special add-ins, and it would shake it up for you. All of this was a fail. There have been so many things that people just thought were weird, different and weren't ready for.
What's been the worst day at your business and why?
There's way too many. It's such a roller coaster ride. Here's one: I had a formula for one of my celebrity clients that cost probably $500 an ounce to make. I asked someone in my manufacturing facility to make me the ounce, and I have no idea what they did, but they multiplied the formula and made a gallon. My celebrity clients might pay that, but not most of my regular clients. This was right before our warehouse sale, though, so we sold it at huge discount and, when people found out that it was the formula the celebrity was using, they went crazy. It sold out in five minutes. Now every year, we offer one or two super-expensive formulas at the warehouse sale, and we lose money on them, but we just do it as a thank you to our customers who support us all year long. It was a botch turned into a fun thing that we do.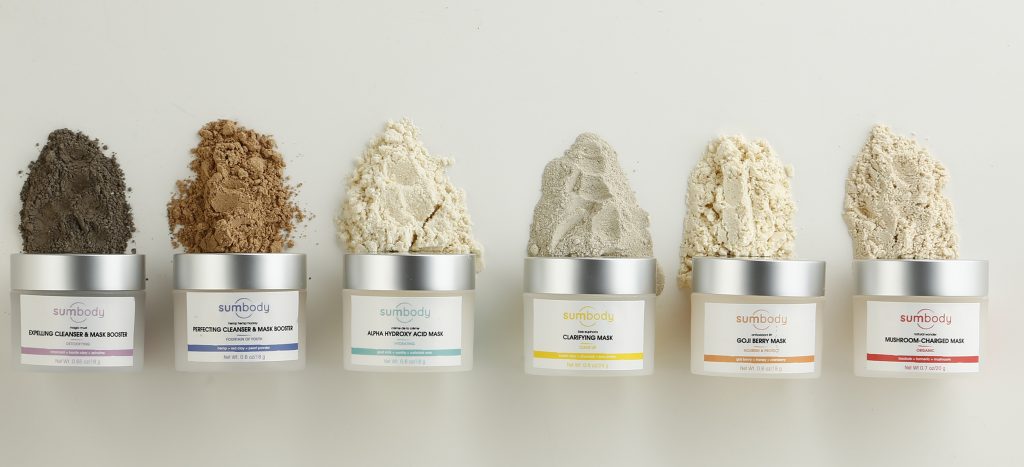 You've been in the industry for a long time. What advice do you have for new indie beauty brands?
One thing that's really hard in this industry is that there are so many different ways you can go. You can put all your money into building out a website, you can go into the spa and resort world, you can go into major boxes. My advice to young companies is to use your money on your direct-to-consumer business because, if you have a great product, and consumers love it, they're going to be loyal, they're going to come back, and they're going to buy your product. You're not at the mercy of a spa director or a buyer. There's no person who can edge you out. It's you and your product.