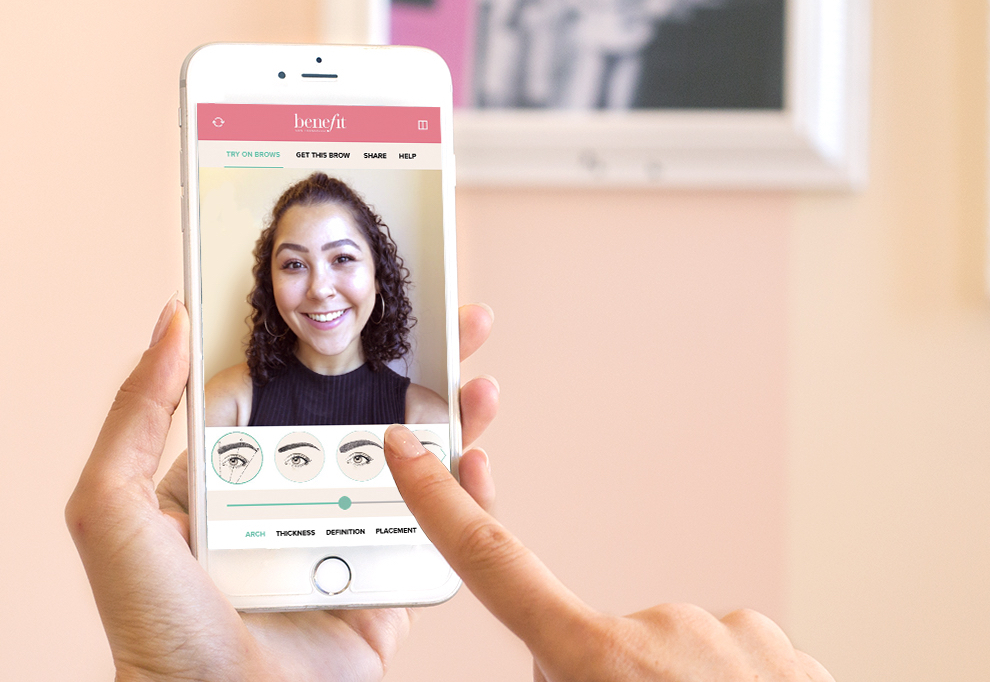 New To Augmented Reality? Experiment And Have Fun
Sure, augmented reality is snazzy and cool, but that doesn't make it a fit for every beauty endeavor.
When Benefit Cosmetics' digital marketing manager Emily Dybwad was devising an augmented reality offering, she realized it had to be tapped for the right business case to justify investment and compliment the beauty brand's expertise. Benefit decided to create a brow try-on tool with ModiFace, an augmented reality specialist being acquired by L'Oréal that's responsible for a number of services enabling users to virtually apply beauty products.
During an SXSW panel on augmented reality (AR) this week, Dybwad explained Benefit's goal was for customers to imagine themselves with better brows and ponder a variety of possible brow shapes they might like to fashion in real life. In a move that turned out to be technically challenging, she made sure the AR feature was accessible on the brand's website rather than a separate AR-powered app.
The website implementation wasn't the only hang-up, though. "We wanted the tech to be extremely realistic," said Dybwad. "We didn't want to over-promise something that we couldn't deliver in-store, so we worked closely with ModiFace to develop new tech that simulated a true experience, which included brow-hair detection."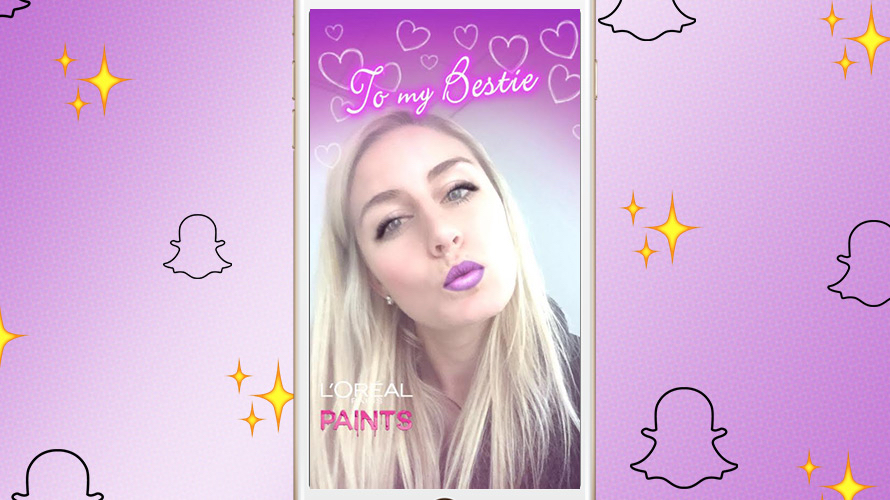 AR assets that are unrealistic meet with heavy consumer scrutiny. Immersed in technology, Tammy Johnson, senior director of strategic accounts in fashion and beauty at video advertising company Pixability, points out that gen z demands perfection from AR and virtual reality experiences. "They are tech-savvy, passionate, brand agnostic — and therefore elusive," she said.
While authenticity and perfect execution is a laudable goal, it can be intimidating for small, young brands that don't have the time or budget to test new technology. Despite the pressures involved, Jennifer Tidy, senior vice president of partnerships at ModiFace, encouraged brands to dabble in chatbots. Driven by artificial intelligence rather than AR, chatbots automate communication with customers.
"The first thing is to ask [is], 'What would be an interesting place to start? What would be helpful? Do you already have a website available, or do you need to leverage other platforms?'" said Tidy. ModiFace has introduced a software development kit for developers to format their own AR experiences without having to team up with ModiFace developers. Tidy notes costs escalate for an AR project that's built from scratch.
Snapchat recently released a lens studio supplying free software that allows anyone who has the skills to create a lens, the term Snapchat uses for AR-powered image alterations on the app. Dan Grossman, product strategist at Snapchat parent Snap Inc., revealed that more than 30,000 lenses have been created. The company also partners with AR experts to help small brands create lenses. Grossman underscored Snapchat is supposed to be fun, and there is "no wrong way to play," so he advised brands to keep lenses lively.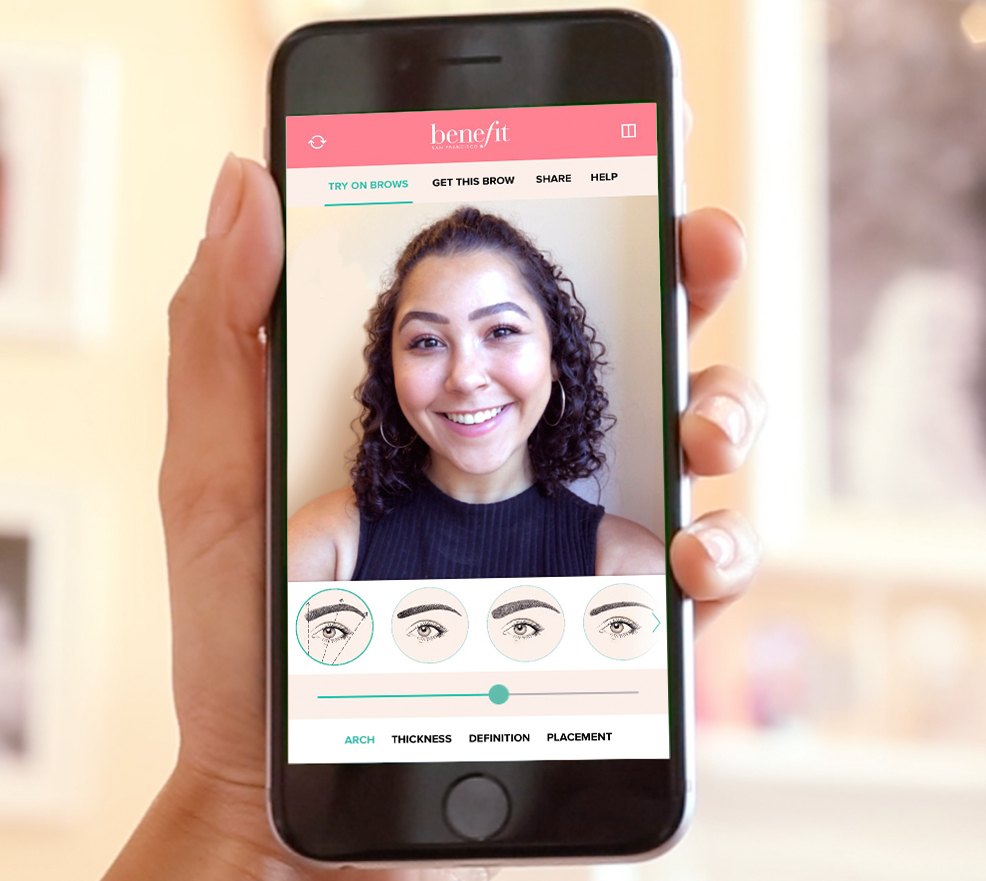 To add a dash of cheekiness to its AR brow output, Benefit included a thin Nineties-era brow shape as one of the options in its try-on service. "Everyone hates it," said Dybwad. The objective wasn't for customers clicking through Benefit's AR feature to like the brow, but to incorporate an amusing element that facilitated engagement.
Grossman recommended brands first consider the aim of a Snapchat lens. At the outset, he said it might be better to avoid a complex filter that, for instance, swaps out colors of lipstick to inspire engagement, but instead rely on a simpler option to spur shares and ultimately expand the brand's reach. Snapchat advertisers can buy specific lenses to target distinct audiences, so a brand doesn't have to commit to an expensive national campaign.
Dybwad concluded that building an AR component "is an investment, but it is an investment that every brand will eventually have to take, especially in the beauty space. To me, today's beauty customer expects the ability to virtually try something on. Whether that happens this year or next year, the expectation is not going to go away."
The panelists assured brands that they shouldn't worry if their augmented reality strategies aren't fully fleshed out. "There isn't a manual on how to get the best experience, so test and learn something, and reiterate and innovate," said Tidy. "Try something with one product and one page and see how it goes."