Baré Alchemy's Anoop Mohan On Biomimicry, Next-Level Beauty Product Customization And The Australian Bush
Not many beauty brands bridge the Australian bush and artificial intelligence, but Baré Alchemy is imprinted with the experiences of its founder Anoop Mohan, a former engineer with a predilection for technology and plants. Comprised of only one product – a nutrient-rich facial serum housed in a dew drop-shaped glass bottle – the brand reflects his admiration for Steve Jobs and the soils of the Australian rainforest, where Baré Alchemy's hero ingredient, the Kakadu Plum, is grown. Describing himself as a "citizen of the world," Mohan has lived in India, New York and Australia, where he spent six months with a matriarchal tribe and soaked in the nuances of its culture. "They taught me so much, but most importantly how to care for others," says the entrepreneur. Beauty Independent chatted with Mohan about navigating the waters of the beauty industry as an outsider, and his plans to put a high-tech spin on natural beauty.
Tell me about yourself. Where did you grow up?
I'm from Kerala, India, which is southern tip of India. It's a very idyllic, tropical paradise with very fertile soil. There are coconut palms, lakes and rivers, where the fish is abundant, and the sea. Everything at our footsteps. Literacy is 100%, and women are traditionally empowered. It's a very different type of medical system where we generally work to keep the body healthy rather than wait to get sick. We use coconut oil and turmeric in all our food. We had a tradition in our family where every weekend we would be drenched in herbs from garden and coconut oil to get renewed for the week.
What's your professional background?
I'm a mechanical engineer by trade. I used to work in AI in New York, Sydney and Dubai, which gave me a lot of exposure to the future: bots, smart buildings and even smart cities. I left my job in 2012 to go back to farming in India.
Why did you want to start a beauty brand?
What you love in your childhood calls you back, and it was nature that kept calling me back. I wanted to find a way to bridge fast moving tech on one side and this beautiful technology of nature on the other side. We started selling the line q1 of 2017, but I've been working on it for two to three years.
How much money did it take you to launch Baré Alchemy?
It took somewhere around $250,000, which was from my professional savings. I am now trying to grow to the next level. Most of [our funding] goes to ingredient sourcing because we use very unique Australian botanicals, which are not commercially produced. They are very rare fruits and flowers that grow in the Australian bush. The process of formulation and testing takes time.
When do you plan to reach profitability?
We are aiming for q2 of 2018. We just started, and we've been focused on marketing and messaging. Its an optimistic outlook but what we are aiming for.
Who is the Baré Alchemy target customer, and how did you identify that target?
We started from looking at an ideal consumer who is self-aware, who makes logical and calculated choices. Now, we are selling and realize it's not exactly the reality. I would say the biggest reason we are selling is by cause. People are concerned about rosacea or acne and pick products that way. Since we've segregated and grouped botanicals on what they can do for skin types and seasons, consumers use them and see results. The age range is from above 20 all the way to 65.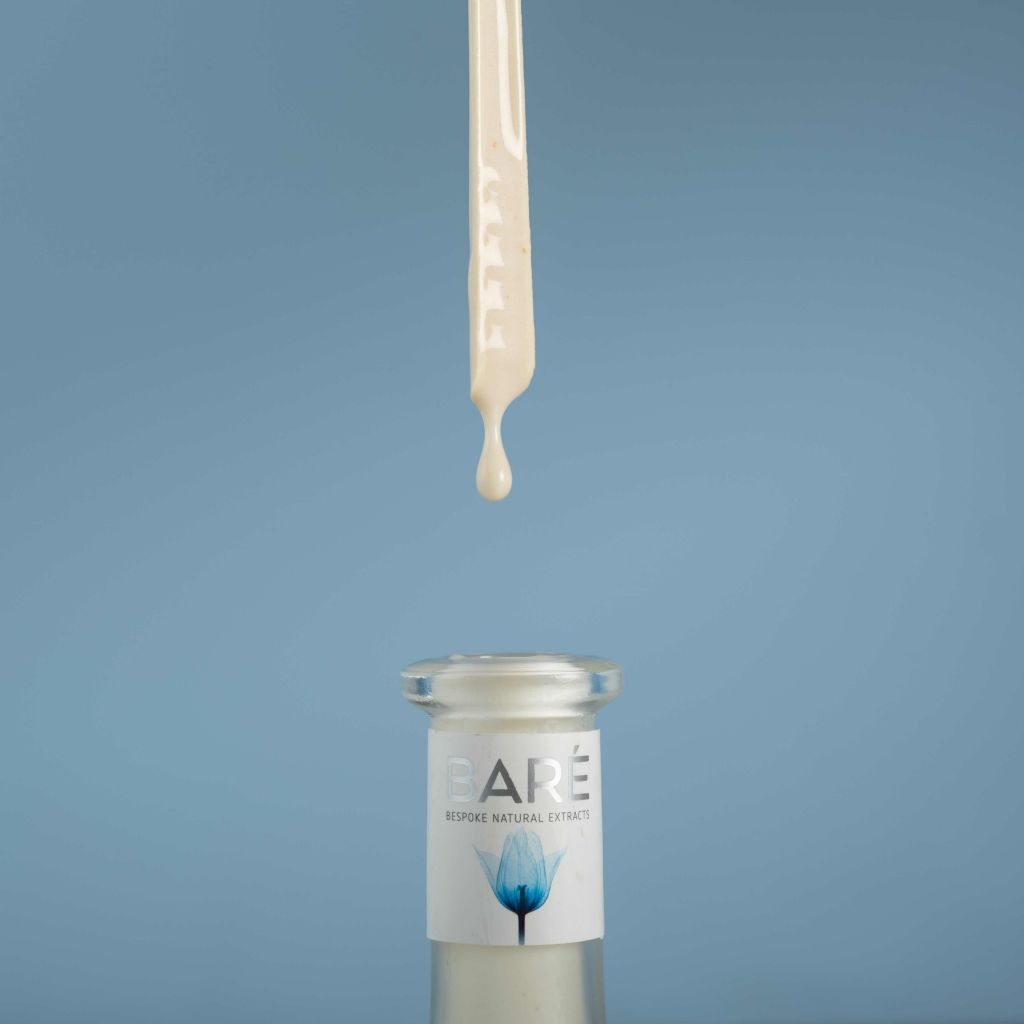 Where is Baré Alchemy sold now?
We are sold on e-comm right now. We are also in a couple of pop-up shops in New York City — one is in Williamsburg Market, one is in Chelsea Market — and a few speciality stores. We like to meet people face to face. This is our mode because we are in the learning phase, but the next step is to find right partner with distribution across the country who takes people seriously.
Can you tell me a bit about how your products get made?  
Everything is made in Australia, where they have some the highest standards for cosmetics manufacturing. I wanted it there rather than a lower cost option somewhere else. Being an engineer, I have a practical approach to everything. If it works, let's go. If not, get out. I take a scientific approach, considering what happens to skin at different times of year, and different ailments. As far as the product is concerned, we've been able to break down the molecules of the botanicals to such a small size that they are smaller than the pores of your skin. When you put the serum on, within two to three seconds nothing remains on top of skin, everything is absorbed. The formula is also based in water, rather than oil. I am also secretly working on some AI for the brand because the future is customization. It's only a matter of time and money until I can make a product specifically for a person. I've developed a virtual assistant to be able to talk to your and understand how you're feeling, while gauging the time of year, where you live and your lifestyle. It's a matter of mixing the formula in right ratios, then shipping the product out to you.
What is your e-commerce strategy?
The idea is to marry AI into e-comm, so you have a personalized aesthetician who looks out for you and cares for you. It's all data-based to analyze your needs rather than a one-size-fits-all approach.
What is your hero product, and how did it come to be?
I would say hero ingredient, instead of hero product. It's the Kaduku Plum, which is found in the northernmost rainforest of Australia. It has highest vitamin C on the planet from any natural source. Natives see it as a snack. They never get sick. It's an incredible super fruit.
Do you have a mentor?
I would say the world raised me. I was in boarding school since I was 4-years-old, starting in South Africa then India. All this time, I've been fortunate to have many people in my life who have helped me in different phases. Living with a tribe of women [Before launching the line, Mohan traveled for six months with a matriarchal tribe in Australia] also has taught me that, when a child is born, every woman in that tribe has equal responsibility to raise the child. It's a system that works because the kids turn out really well. They are not lacking in any emotional support. That kind of care has been the biggest learning.
Is there a supplier that you work with that you wouldn't be able to execute your brand without?
I would say my designer Angela [Spindler], who is the mind behind the packaging, the bottle and anything visual that you see. She's been there with me from day one and, now, she's like another sister. She's brilliant. We have spent countless hours interpreting what we are trying to do, which is how the flower X-rays [for the product packaging] came about. She found them.  They represented what we stand for in that the inner workings of nature are as beautiful as what you see on the outside. She understands things beyond the surface.
For other entrepreneurs in your boat, what suggestion do you give them on how to pull through the tough times?
If I'm feeling a bit low, my team helps me out. They are strong, and I leverage that. Surround yourself with family and people who get you. Nothing compares.
Pretend I'm a retailer. Give me the one sentence pitch on why I should take Baré Alchemy.
We are a health brand rather than beauty brand. We are data- and tech-driven, personalized and natural.
Amazon. Yes or No?
We are in the process. We want to be there because that's how America shops. I don't see a reason why not. They are everywhere, and we want to be everywhere.
What's your price range and how did you land on that price range?
We are $90 for 1.58-oz. bottle of serum. We've also come out with mini size, which is $50. We look at it from a value perspective. We see the cost we put into sourcing ingredients and the research gone into it, and a small margin in that range. Each bottle lasts three months, so it's an investment. Also, one serum eliminates four to five other steps in your skincare regimen.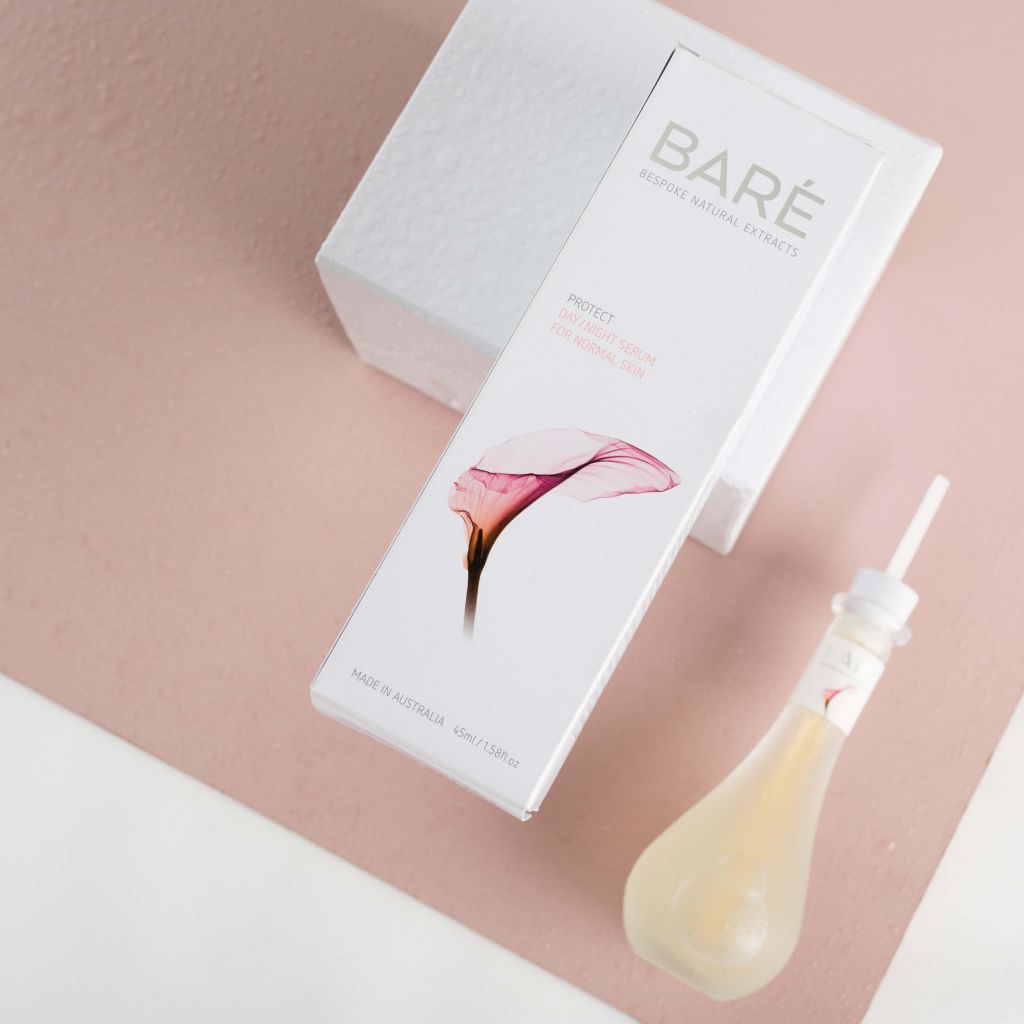 What's your approach to merchandise planning? How far out?
We do limited editions because these are natural products. We are still on our first and second batch. We want to keep the line limited to keep freshness and stay relevant to changes happening around us. We go as far as a year and then we break it down to three-month periods.
What key functions do you outsource (PR, accounting, fulfillment, etc.), and why?
We have outsourced PR, and we've just found someone for social media, but everything else is in house. Social media, at some point, I'd like to have internal because it's such an important communication method, but we're just not there yet.
What are some changes you see in the natural beauty segment going forward?
We are going in the way of customization, better traceability of ingredients and product freshness. I'm moving away from canning things forever. Canned food stays for years and some of cosmetics on the market are the same, too. I would like to see fresher ingredients across the board.
If you could get Baré Alchemy into anyone's hands, who would it be and why?
I would love to give it to Cate Blanchett and have a coffee with her. Also, Misty Copeland.
What packaging "splurges" are worth the money and which are just hype?
Glass and more natural materials. You can even reuse the glass at home. I designed our bottle so, once you finish, you can save it, maybe put a flower in it. We are also following biomimicry closely, which is modeling everything after natural design. Our bottle is shaped like a dew drop. It holds serum, but it's also a symbol of purity. The applicator was modeled after a reed in the river.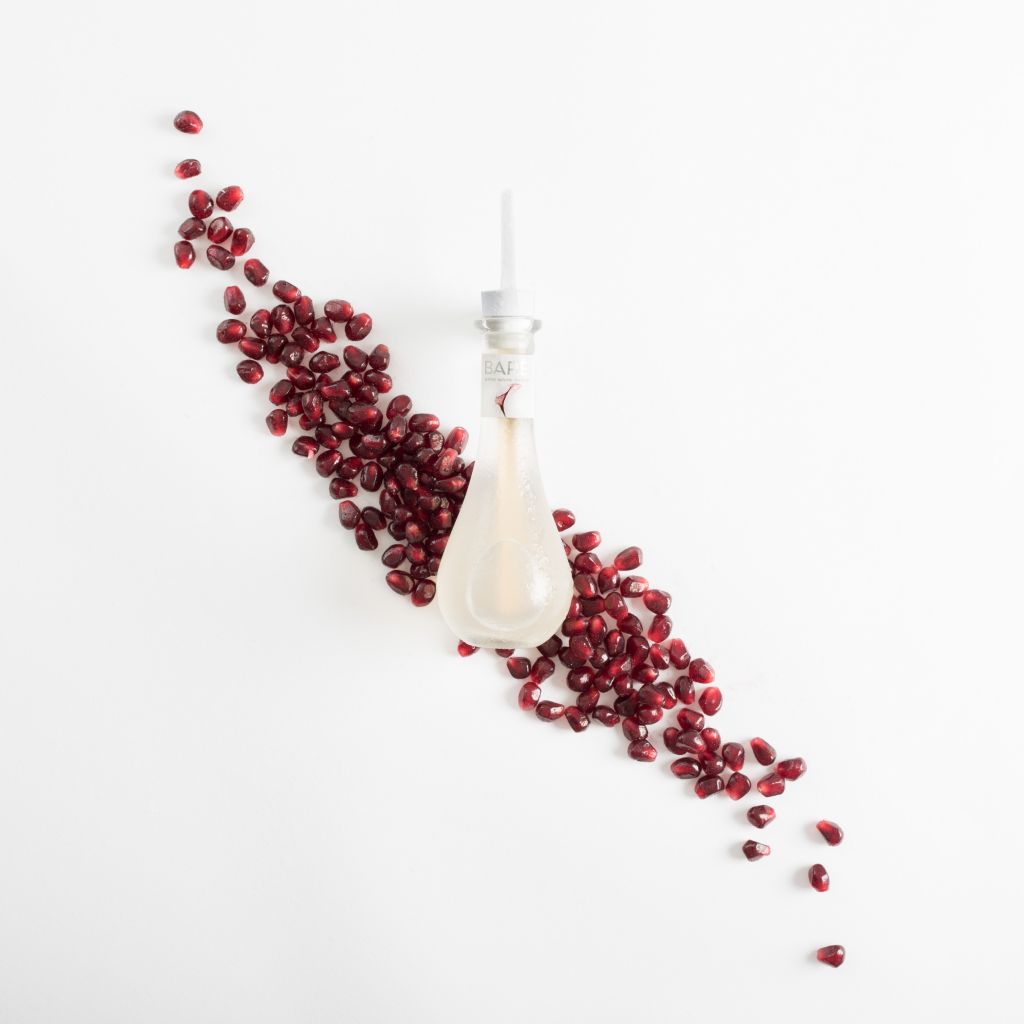 How often do you take vacation? 
I travel as much as I like, and it's usually related to work. It's not to escape, it's to explore and widen what I'm doing. I never stay anywhere fancy, and always go to local places. I like to get the vibe.
Can you bit about fundraising? Have you done it?
We haven't done it. We will enter that realm pretty soon. I want to hit targets for sales first. We will look to raise $3 million for the first round, mostly for R&D, tech and customization. We want [investors] who understand this. You need cash, but you need someone who has your back.
What's the first thing you would do with a big cash infusion?
R&D and more R&D. Definitely for the AI aspect where you sharpen the capacity to product custom serums and, obviously, marketing.
What was the best investment you made in the last year?
Hiring Colleen [Mathis for public relations]. She's a hustler. She's opened the world of New York beauty editors. We've had crazy three days going uptown then downtown, meeting with countless editors. When you work with people like that, it's fun.
How big is your business?
We are still fresh. We've sold around 1,000 bottles in under a year.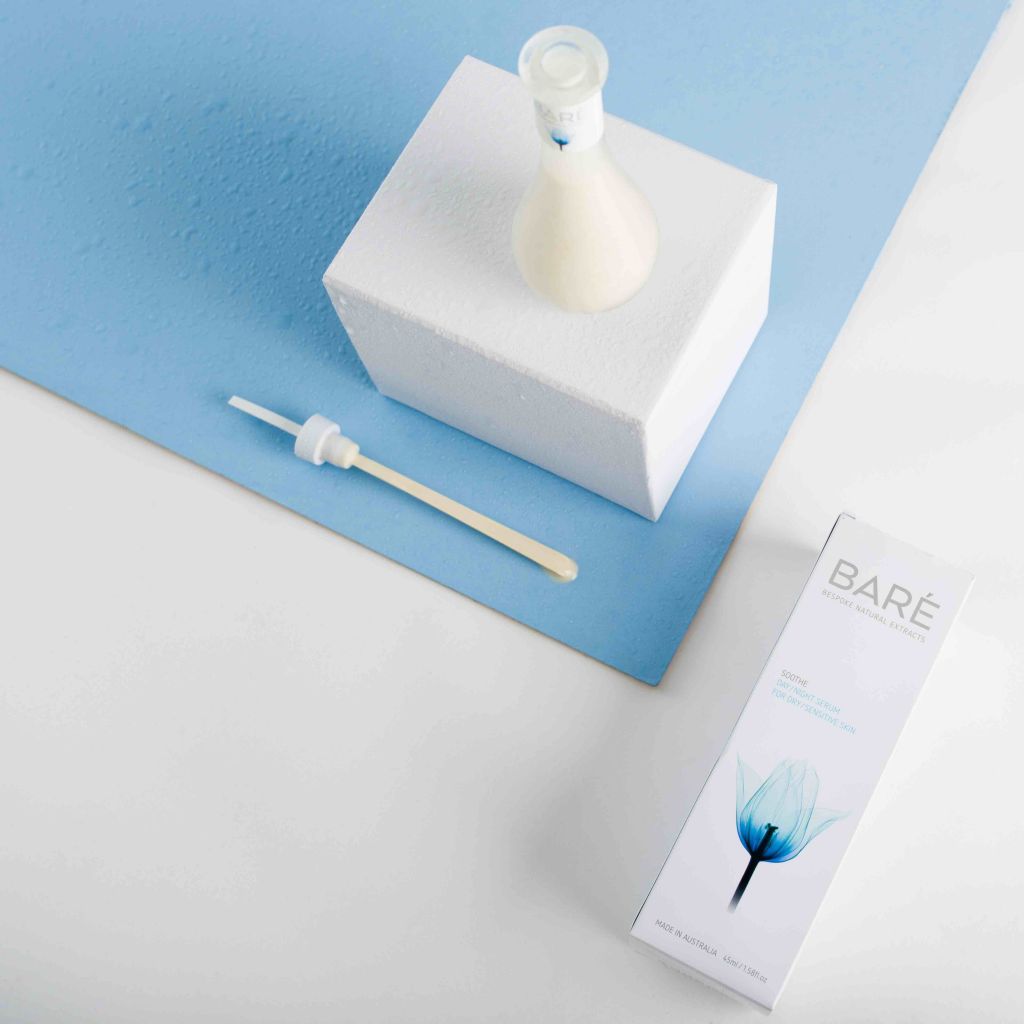 What's been the biggest product fail for you?
We wanted to do a travel-size pack and we are still working on it. We haven't yet nailed the design the way we wanted. We tried but it's not that easy to make it intuitive and great for travel. It's taking a bit longer than expected.
What have you found works for Baré Alchemy on social media?
It's still early, but we have seen great responses on Instagram Stories. People like to hear stories about other people.
What's the dream retailer for Baré Alchemy?
Stores with a personalized touch like Follain and Anthropologie. Eventually, we'd love to have our own stores.
What's a business challenge you've overcome?
I would say moving from Australia to New York. It's a totally different environment. Australia is so much smaller and laid back, but New York is where we all want to be. I enjoy it, but any move like this is a big move.
What's been the biggest lesson you've learned so far about what it takes to make it as a beauty entrepreneur?
So far, it's about persistence. Some days, I don't want to get out of bed, but you have to persist, persevere and keep going.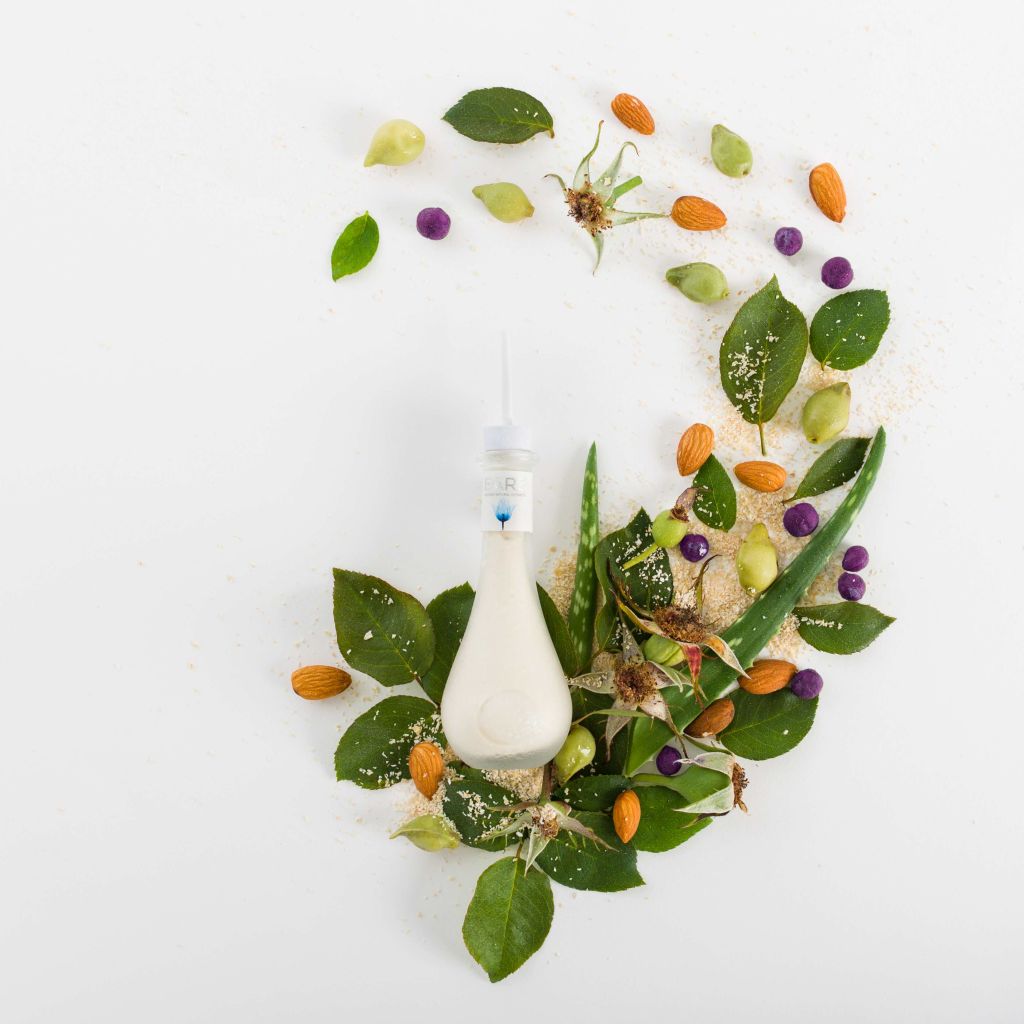 What's in your office or on your desk that's precious to you?
My Mac and my memory of Steve Jobs.
How do you make sure you embody your brand when you're out in public?
I just be myself.  I am fortunate to do what I do. I never thought I'd live here, and here I am, and I'm lucky.
What are some goals you have for Baré Alchemy going forward?
Getting into the mindshare of women. I realized from a young age that women run everything, so if I can have their attention, anything is possible.