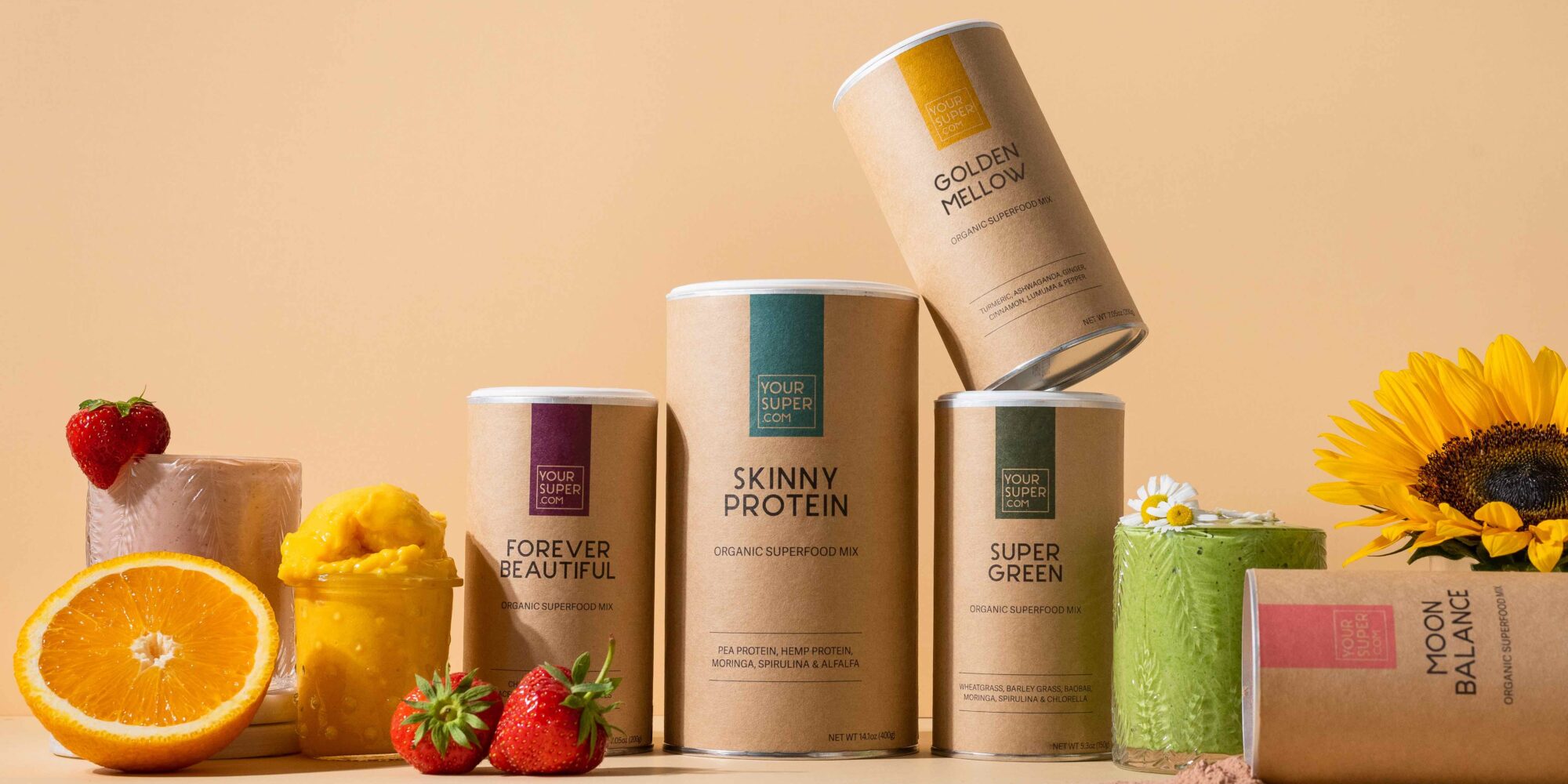 Inside The Healing Company's Push To Grow Its Portfolio To 15 Brands In Three Years
The defective healthcare system leaves people searching for solutions to everyday issues. The Healing Company believes it can be a major force in providing those solutions.
Founded by Anabel Oelmann, a former model and supplement entrepreneur, and Simon Belsham, former managing director of Tesco's e-commerce, president of Jet.com and president of Equinox Media, it's aggressively growing its portfolio with the goal of acquiring 15 brands—that's more than half of the number of brands L'Oréal has—in three years. Powered by a $150 million credit facility from investment firm i80 Group, it's already acquired two: Noeo, a direct-to-consumer adaptogenic herb products brand started by Oelmann in 2021, and Your Super, a superfood mix specialist that's generated $180 million in cumulative revenue since its 2018 launch.
Along with Belsham and Oelmann, executives at The Healing Company identifying and fostering brands include chief strategy officer Justin Figgins, who previously worked on Thrasio's expansion, and head of marketing Katie Tobias, ex-VP of marketing at Equinox Media. Among its backers and advisors are alternative medicine advocate Deepak Chopra, psychedelics and life sciences financier Christian Angermayer, and "Dragons' Den" star Steven Bartlett.
"We believe the wellness industry as a whole, but particularly empowerment on the part of individuals to take control of their health before they get sick, is a huge, unstoppable trend," says Belsham. "We really want to personalize wellness for people."
Beauty Independent talked to him about The Healing Company's approach to acquisitions, gaps in the market that intrigue him, the role of practitioners in distributing products, his personal health journey and building a business that prioritizes wellness over work.
How did you personally and professionally come to do what you are doing now?
Professionally, my background is working in consumer technology and e-commerce for the last 15 years across Europe and the U.S. Increasingly, over that time, I realized the importance of having a very strong purpose as part of what you do. In the last few years, I've been more into the health and wellness space. I built out the digital business at Equinox and SoulCycle. When I met the co-founder of the business last year, I was very drawn to the vision.
From a personal perspective, all of us have stories around why health is important to us. Probably my first experience that led me to realize that was when I was 25. I was living in Boston at the time, and I hurt my back quite badly. It was a very debilitating injury. You don't realize how much you rely on your back. Prior to that, I felt invincible. I had the vigor of youth, and I never expected anything to happen.
The healthcare system gave me opioids to manage the pain. I was very scared about that because of the risks of opioids. I sought advice from friends and family, and I was introduced to Pilates and yoga. I recovered naturally and didn't need surgery. Almost 20 years later, I'm still doing Pilates and yoga.
Where the traditional healthcare system wants to force you down one path—and there are real merits to that—there are alternative ways to help you with healthy habits long term. I've also seen the real benefits of mindfulness to help people under different circumstances. All of those things, plus the point in my career that I was at, came together to start this.
What is The Healing Company?
Our vision is to bring integrated healing to the world. In doing so, we have a simple goal to help millions of people improve their quality of life. At the end of the day, we think there are really two metrics that matter to people: quality of life and quantity of life. We believe you don't need to spend 25% of your time in sickness, which is what the average person does today.
In the healthcare system today, there are so many people underserved. It's broken in so many ways. It's expensive. There are 100 million Americans in medical debt. It's so focused on sickness. We know that over 90% of diseases are caused by lifestyle factors. Life expectancy in the U.S. has gone down despite massive spending. That's because we have gone backward as to the stress we have in our lives and the amount of sleep we have.
The real opportunity for making people healthier is to make a difference in how we live our lives on a daily basis. That's what we call integrated healing. It's bringing solutions together to make it easier for people to access and understand what they can do to make a difference in their lifestyle.
What do you look for in brands you are interested in acquiring?
There are three things we really look for in acquisitions. First of all, quality products that work. That's fundamental. The wellness market today is unregulated and noisy. There's a wide variety of the quality on the market. So, for us, we look for brands that have real quality, a focus on the ingredients and testing to validate them.
Secondly, we look for brands that resonate with customers. If you walk into a typical health food aisle today, it's full of scientific names that you don't really understand unless you are incredibly well-versed in the space, which can be off-putting. We want brands that really have consumers at their heart. That doesn't mean being everything to everyone. It's really about understanding the needs of your consumer.
Thirdly, we look for brands that have great founders. Our philosophy is really working with founders and helping them have an impact.
What metrics do you focus on?
We look for brands that we feel have real potential. We have spoken to dozens and dozens of founders in the last few months and done research on hundreds of businesses. Size isn't necessarily a common factor other than to say it's clearly challenging to scale consumer businesses in this environment, whether that's because social media has gotten more expensive, input costs have gone up or distribution is challenging, and we see great brands start to plateau.
Often, that's where we see there's an opportunity to take those businesses and scale them. Founders may not have access to the talent or team that we have built. That's important to scaling a business. That's leading us to businesses that are $5 million to $30 million in revenue, but we are not isolated to that.
Five years ago, capital was basically free. We had had a decade of governments around the world pumping cash into the economy, which was funding huge amounts of venture capital and high risk taking. That was amazing for entrepreneurship, but it also meant there wasn't fiscal discipline within businesses. Today, we are certainly seeing that change. For us, that means we can find great businesses at good prices that we wouldn't have found a few years ago.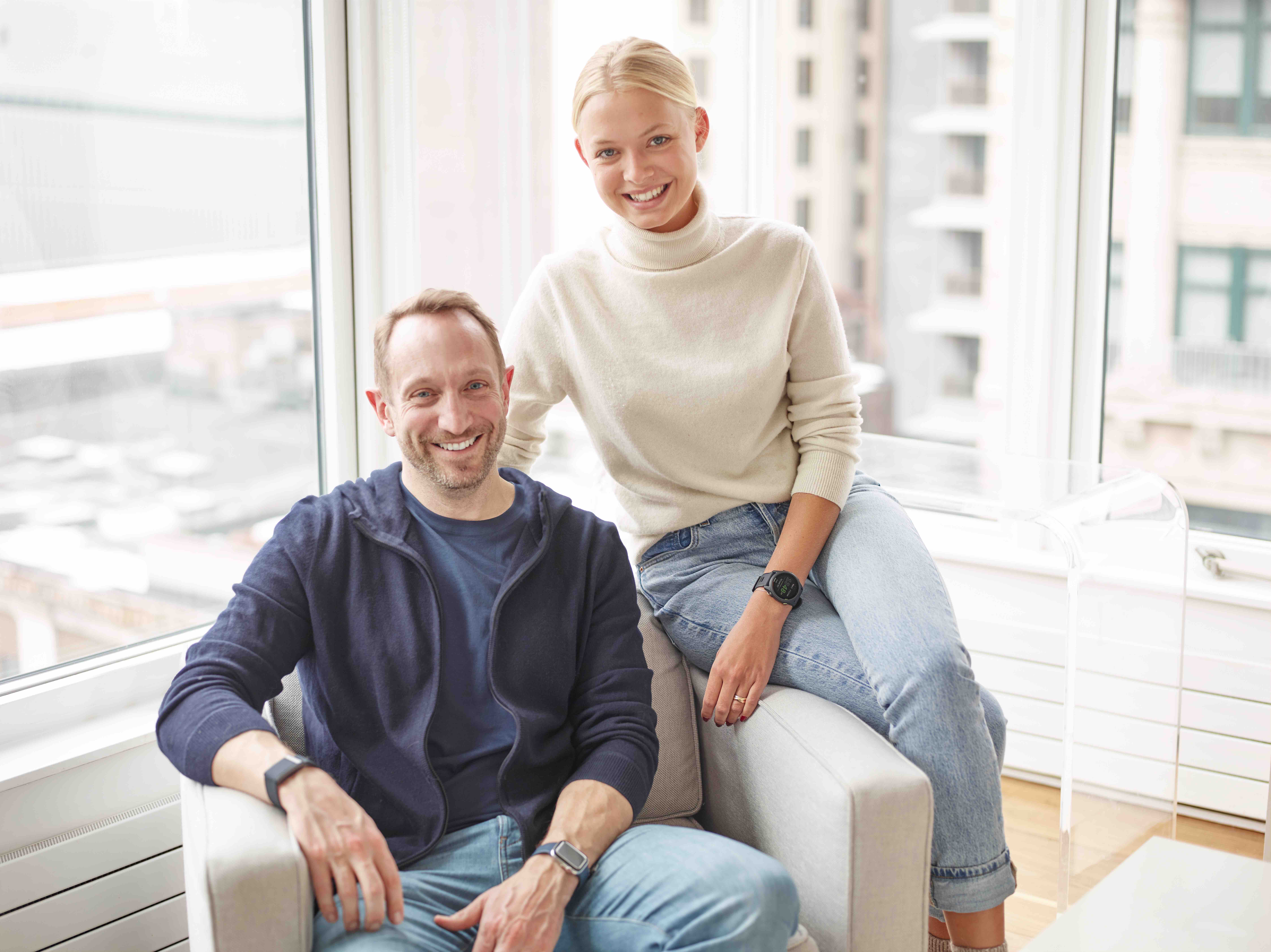 The Healing Company has announced a plan to acquire 15 brands in 36 months, including Your Super. Is that still right?
That remains our plan, and we are off to a great start against it with our Your Super acquisition, tremendous pipeline of over hundreds of qualified leads representing over $3 billion in revenue, and market tailwinds including asset prices dropping by 25% to 50% already year-to-date and expectations of further decreases.
We continue to be very focused on the right acquisitions and will be quite choiceful, with a rigorous focus on quality product with scientific basis, resonance with customers, potential for sustainable growth, and ability to contribute to our vision to bring integrated healing to the world, helping millions of people improve their quality of life. As we focus on making those right acquisitions, the exact number may shift as we put quality above quantity.
Why acquire Your Super?
I feel so proud of that business and that team. They're just a great example of who we want to partner with and why we started this business. It's one of the leading plant-based superfood nutrition businesses. It's across the U.S. and Europe.
It has two amazing founders—Michael Kuech and Kristel DeGroot—who were both professional tennis players. Michael was diagnosed with cancer at 24. As part of his recovery, he adopted a plant-based diet. Your Super's products are great. The founders spent years traveling the world and finding the best ingredients from traditional cultures. They put that together in an assortment of products.
We can help them take what they already built and scale it to another level, adding distribution, helping them on social media and obviously supporting them with capital.
If you were to start a brand today, what would it be?
The fundamental feature of a brand is finding that unmet need of the customer. One thing that springs to mind is very personal to me. I became a new dad recently. My wife and I had a son six months ago. I'm an older dad at 43. We had him via IVF, and it was a big journey for us.
As an older parent, you have different challenges. Our family is older, and we don't have the same support system to look after him. It creates so many wellness needs and opportunities that I think are underserved today that I don't know where to get solutions for.
My priority right now isn't looking like a 25-year-old athlete or having the body of a 25-year-old athlete, which is a lot of what I see in ads, but playing soccer with my boy and keeping up with him into my 60s. There aren't brands really helping me do that.
What's the right nutrition for me? What about the additional stress on me with a newborn? How do you think of all these things together? There aren't brands that bring holistic solutions together targeted to those consumer needs.
Anxiety is a big one for me. We have a generation of people that are more anxious and stressed, whether it's due to comparison culture on social media or the fact that their social lives are fundamentally different than from when I was a kid. I think these needs give us an opportunity to build better companies.
Is The Healing Company incubating?
We are. Your Super is very focused on women, particularly mothers, with their product assortment at the moment. They have wonderful products around period pain, sleep, anxiety and immunity, but they don't cover everything. Where we see an opportunity through incubation and acquisition is augmenting the customers they already have. We think about how we use companies as an anchor and build around them to create a more comprehensive solution for customers.
As we buy businesses, they have a lot of capabilities. They have great skills in formulation and sourcing, so we are using that talent to actually start new businesses where we see an opportunity. We see that build as an important part alongside the buy.
Do you think there should be more regulations in wellness, specifically over supplements?
I absolutely think there should be more standards and required testing in place for the industry, particularly around product integrity. Is what's in the product what it says on the label?
Today, almost any product can say it has ashwagandha in it, whether it's a small amount or an effective dose. There's nothing that will tell you the concentration of the ingredient, and I think you need to make that more transparent for people as well as the science and research behind it.
This industry will never have the same degree of research as the pharma industry, but I think there is actually a lot of science out there, and there is much more we can do with products to publicize the results and do tests. Customers are asking for it. They want more transparency.
Where do you see the merging of beauty and wellness?
We believe in inside-out beauty. If you look after yourself mentally, physically and spiritually, that will reflect on your self-confidence and your confidence with others, and that radiates to external beauty. Equally, if you're looking after yourself internally, it's going to benefit hair, skin and nails. There's a win-win here where wellness and beauty come together.
If young people had less anxiety and felt more confident in themselves, I think we would solve so many things, and you wouldn't need to cover up in external ways.
What role is there for founders at The Healing Company post-acquisition?
I've worked with some incredible founders over my career. It's very hard to replicate the DNA that a founder brings to the business. They have that spark, insight and often personal experience that causes them to start the company. We want people to keep that spark and have more impact.
A big part of the conversation as we talk to founders is about their role going forward. What are their professional goals, and how can we help with them? Before we do any deal, we have a very clear plan. The integration will vary depending on that plan.
There are parts of the business that we will more often than not centralize, things like finance and HR, but there are parts of the business that will stay unique to brands, things like product development and content. So, we work with them to structure the organization.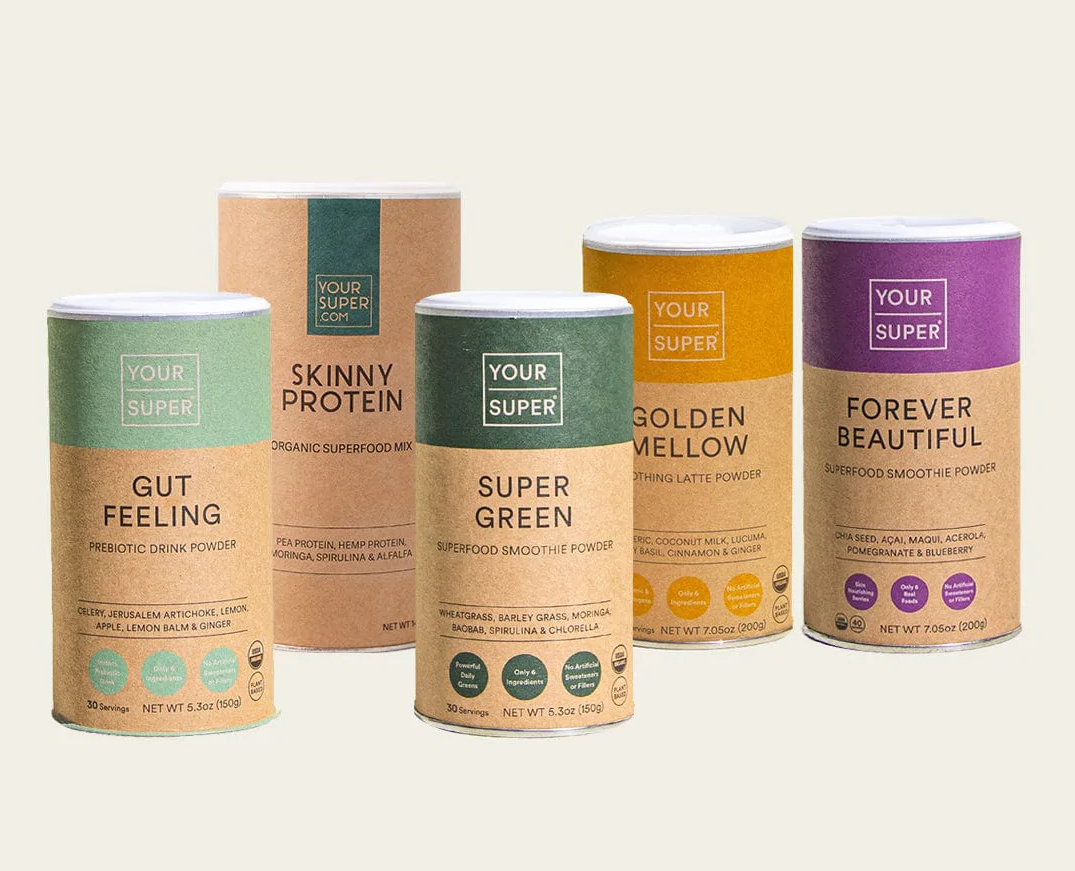 What distribution opportunities do you see emerging?
We see the opportunity to bring coaches, therapists and other practitioners together with consumers. An example is nutrition coaching. It's actually a huge passion point for a lot of people, women particularly. In different stages of your life, it can be intriguing. We see a lot of people taking nutrition courses and seeking help on how to get a better diet.
So, how do you work with nutrition coaches to support the distribution and recommendation of products? They can also support product innovation. It can be a mutually reinforcing relationship.
There are businesses like Parsley Health, a primary care practitioner focused on women's health, where they bring a diagnostic approach to helping people, and on the back of that, there's an opportunity to have products to help build out healthy habits for the long term. The beauty industry has led the way on this with dermatologists and aestheticians, and haircare brands that work with salons. The wellness industry is catching up.
What wellness technologies or products are you incorporating in your life that you think will grow?
In the last year, what has made a big difference for me is wearables data that's helping me to see patterns. I think that's only going to increase. Continuous glucose monitoring is a very powerful thing that's still very niche. When one in three Americans has prediabetes and 80% don't know they have it, that alone can change the health of the nation.
There are other biomarkers that can help us understand how to keep the body in balance, and that's going to connect with supplements to help moderate diet, behavior change and stress management. The sharing of insight and the understanding of data is fundamental.
I take daily greens every day. Your Super has a wonderful product called Super Greens. They have a great probiotic as well. We are learning more and more about the gut all the time. I'm really interested in that. It's an area where there's personalization opportunities because everyone's microbiome is different.
How do you build an internal culture that reflects The Healing Company's mission?
Our values embody healing and that means we have to practice what we preach. For a company called The Healing Company, that's very important to us. We start our weekly meetings on Monday morning talking about life priorities ahead of our work priorities.
Frankly, it's really important because we all have lives. We have sick children or other things we need to do. If you share it, everyone knows, for example, that you are going to be out Tuesday afternoon because you have to take your child to the doctor. That makes it easier. We respect that life priorities come first, and you have to fit work around them.
We have a remote-first culture because we believe that flexibility matters, but we also believe in-person matters. So, every six to eight weeks, we get together in person. As part of that, we integrate healing practices, whether it's sound meditation or new products we've seen that we like.
What are goals for the company next year?
We feel really good about Your Super. We want to help that business continue to grow. We have a number of acquisitions in the pipeline that we will complete either this year or early next.
A goal for me is, at the end of next year, to have lived up to our mission of helping millions of people. Your Super has already served over a million customers, and they have loyal customers and subscribers. So, how do we start bringing businesses together to reach people in a lot of different ways? We are focused on finding more great partners, bringing them into the community and helping millions of people.