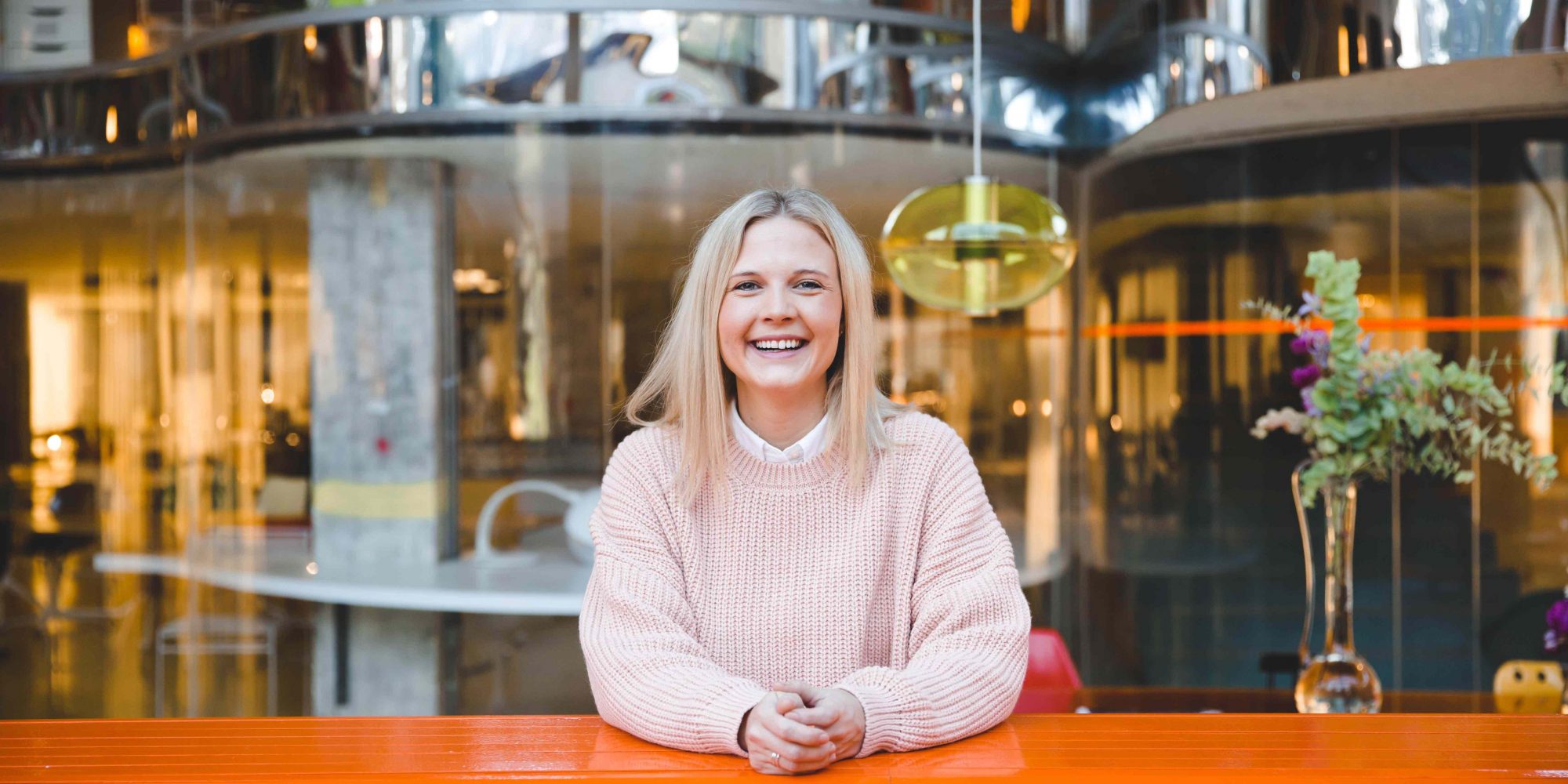 The Anti-Influencer: Thingtesting's Jenny Gyllander Refuses To Take Sponsorships For Her Product Reviews
Jenny Gyllander started Thingtesting last year with one intention in mind: to provide objective reviews of new products. "My main goal is to add transparency and honesty to this new world of brands and shopping today," she says. Fitting her venture capitalist background, she weaves business information about the companies behind the products into her reviews. On Instagram, Gyllander presents them with visually-appealing minimalism that speaks to the millennial sensibilities of many of the brands she showcases. Every month, Thingtesting receives hundreds of product submissions, but it only tests 20 and posts on about eight. To handle the deluge and build upon Thingtesting's early success, Gyllander made it her full-time gig a couple of months ago. Beauty Independent spoke to her about where she's taking it next, her favorite beauty brands and why she doesn't consider herself a beauty influencer.
What's your professional background?
I started with a huge passion [for] retail and fashion years and years ago, working in clothing stores and at a design agency as a producer. I discovered the startup world during my university years. That's when I transitioned to work more on the tech side. I ran, among other things, a startup conference in Finland called Slush. We grew that to what it is today, which is one of the largest startup conferences in Europe. After that experience, I moved to London and worked at a venture fund called Backed VC, which was a 50-million-euro fund that invested in seed-stage businesses. My role there was to work on the brands and the community of founders that we had. I also sourced investment on the consumer-facing side. At the same time, these two passions of mine, one being the fashion, retail world, and the other one being the startup tech world, for the first time ever merged into the direct-to-consumer and what Thingtesting is today.
Did study business at university?
I did a bachelor's in business, and I actually dropped out because I was so passionate about the whole fashion world and did a side year of a visual merchandising degree. There, I basically learned how to make shopping windows, but also learned the digital side, which means InDesign, Photoshop and Illustrator. It turned out to be a useful skill now that I'm doing Thingtesting. After a couple of stints in the fashion world, I went back and studied business, and graduated first with a bachelor's and, then, I did a master's in design management and another in business administration. So, I have two master's and one business degree, way over educated.
What inspired you to start Thingtesting? 
It really was out of passion and curiosity for new products. I had been working at this startup conference and, through that, I encountered a bunch of companies that I thought were really interesting. For example, Uber and stuff like that. We didn't have that even a couple of years ago back home. So, when I moved to London, I had a list of things that wanted to try, including things like Amazon Prime. As I was reviewing, I saw a bunch of beauty accounts that were reviewing products on Instagram and figured, "Why don't I combine this learning opportunity of trying to put these products in a larger context, meaning how does this product fit in [with] its competition and the market size, etc.?" So, just applying that professional mindset that I was doing at work plus the user experience.
In the beginning, I reviewed all of the products as notes from a VC and notes from me. Every product had two perspectives on it. This all started in April/May of last year. About four to five months in, there was a quite famous investor in San Francisco who, out of the blue, wrote an article about Thingtesting on his blog, which was an interesting tipping point. I had thousands of new followers the same day he wrote the post, and it was this tech audience. From that point onward, my followers have been growing by about 10% per month. Exactly a year after I wrote the first review, I decided to do Thingtesting full-time.
Are you still the only one writing the reviews?
Yes. I'm doing all of the stages, from sourcing products—I get hundreds of product suggestions—[and] I write, I photograph and I publish. I also work with the companies after the reviews and gather feedback from other people who tested the products. There's a full production line behind every post. I also always interview the founders behind the companies before I write a review. I'm totally learning what being a journalist means.
On the consumer side, there's this problem where we have hundreds and hundreds of new brands launching today. It's easier than ever to start a brand. It used to take millions of dollars and years to launch a brand. Today, you can basically just have a logo, set up a Shopify page, use a third-party logistic partner, and you're up and running. What's happening is this massive influx of new products and brands, and the way people are discovering those today is mainly, interestingly enough, via ads. We no longer go to a department store to figure out what to buy next, but we are scrolling Instagram and hearing from an Influencer, and the format is not the most humane format to discover. What's really important to me is to keep reviewing and not get any payment or any sort of sponsorship from the brands that I'm writing about.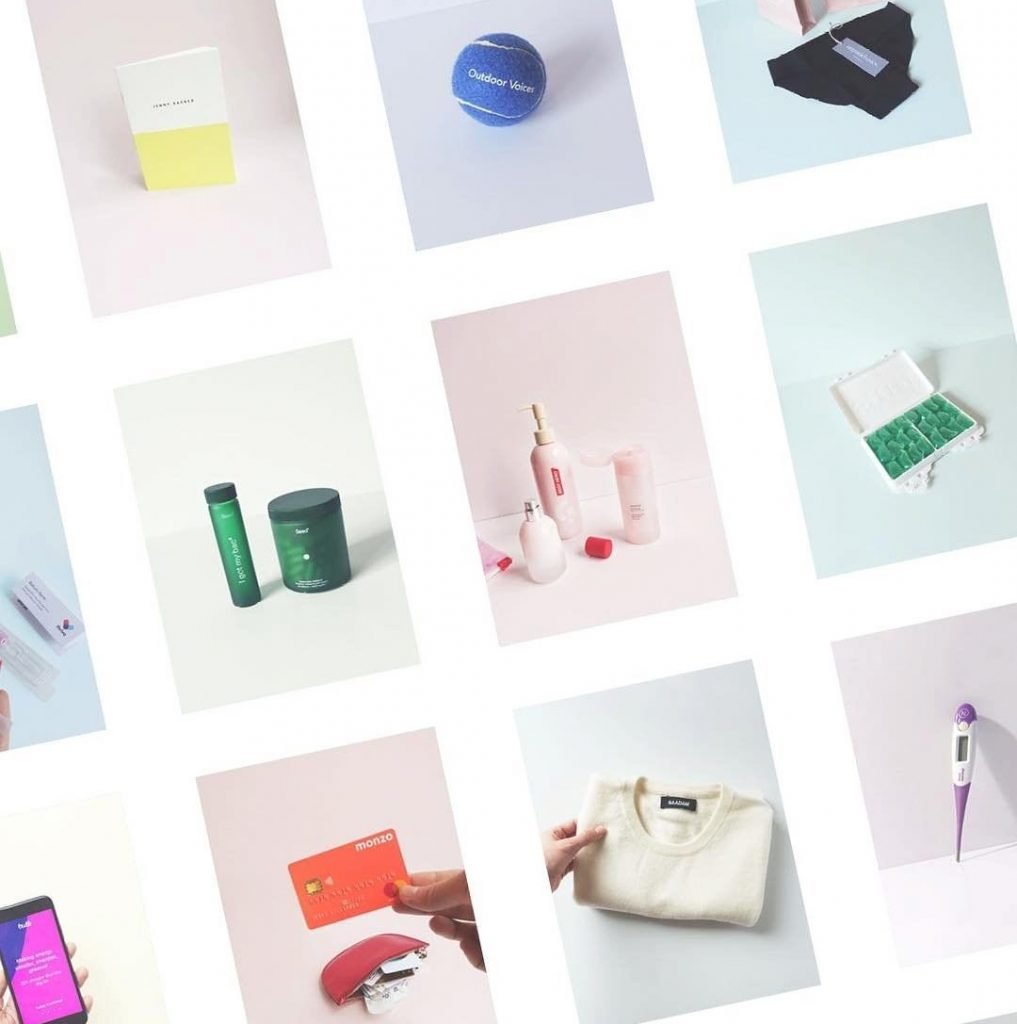 How do you determine what brands you're going to review?
I get submissions directly from my website. A lot of my followers are also tagging me in ads where a lot of interest is being started. There's also a bunch of different places where I source. As I'm curating more and actually discovering great products, I don't want to be an industry watchdog and shame. I, more than anything, want to lift up the ones that I think are good. What I'm looking for are three things: One being innovation or novelty. Is there something new and exciting about how these products are being made compared to others in the market? The second thing that I'm looking for are products that are more durable and made sustainably. Often, that has to do with transparency in how the product is being made or in the ingredients. The third one is a branding aspect. Is the brand story stronger than other competitors?
The role of critic used to belong to editors and that job has now evolved to include influencers. Do you consider yourself an influencer?
It's actually something that I'm trying to actively not be. I'm not including things like, "Did it taste good? Did it smell good?," stuff that is actually quite subjective when it comes to a product. I'm trying to keep more of an objective layer to how I review the products. That way I'll also be able to, over time, include experts' opinions. Something like, 'Is this packaging more sustainable or not?," I feel like isn't really just a subjective opinion. I'd rather see myself in a team, and [it being not just about] me and my personal brand as an influencer or creator.
It's interesting that, as soon as something starts on Instagram or YouTube, it's very often categorized as influencing. I think it's an influencer as long as it's a one-person show and one person's opinions. If I would have started on a website, maybe that criticism wouldn't be there in the same way. The channel you start from kind of determines your title. I spend a lot of time thinking about that myself. Why am I being called an influencer when I'm trying to share my objective opinion and trying to build a team?
You don't plan on having sponsored content. How are you sustaining Thingtesting? 
I'm going to keep staying non-sponsored forever. That's my goal. I personally believe that there's a large amount of consumers who are ready to pay for honesty and transparency. We see that in things like "New York Times" subscriptions. There's an ethical reason as to why you want that great journalism. I'm not calling myself a great journalist, but what I'm trying to say here is that consumers are looking for trusted sources. I'm trying to build a membership model where users and readers actually pay a fee to become a member of Thingtesting. Those members are getting exclusive insights on my review process. They're getting behind-the-scenes stuff, and they see what's being reviewed ahead of others.
This is what I'm working on the most right now: How can I include these members into my review process? Can we, together, review the products that are coming out? I tested the concept, and I had $100 membership fees for people to join what I called the Thingtesting close friends membership. That was actually really successful, so I'm quite excited about launching my annual version in the next [few] months.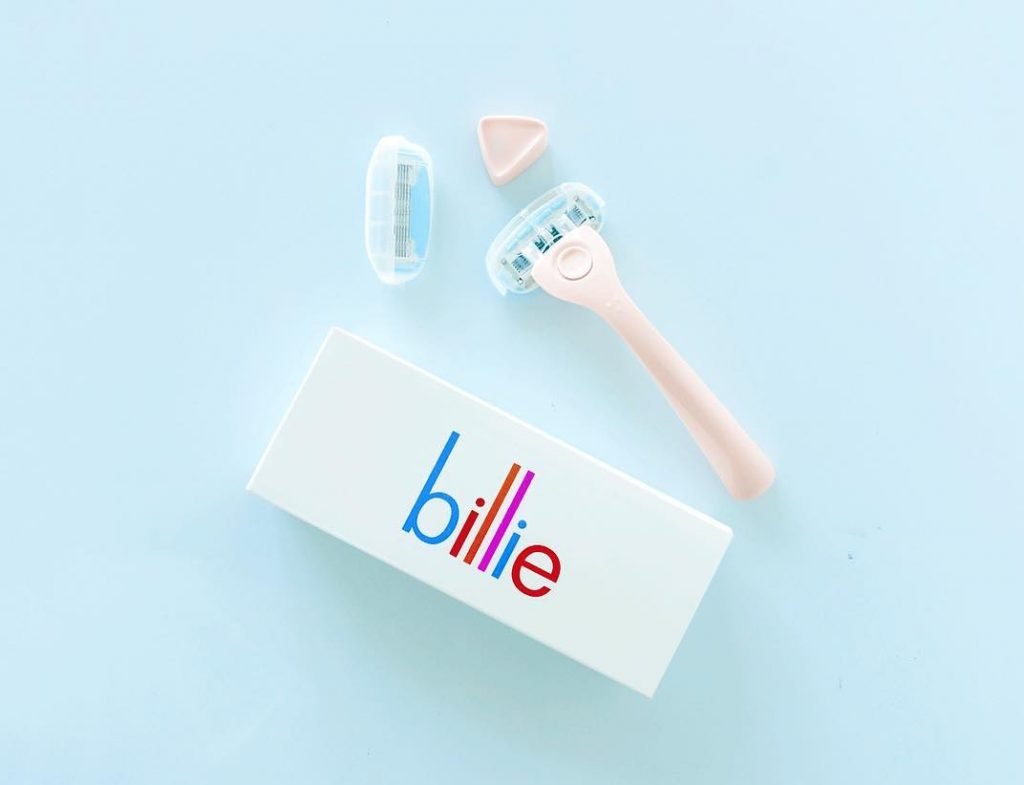 Are there beauty brands you've reviewed that you're fond of?
I am, from a business perspective, extremely fascinated in Glossier's starting story and how, from the blog, it became the massive brand that it is today. I spent a lot of time, for example, on Glossier's Reddit forum and "Into The Gloss's" Facebook page. I find that community very fascinating. A brand called Bybi has amazing products, and I use them a lot. That's a London-based brand by two female founders. They've done a great job with their packaging and communicating their sustainability mission through their products.
Paris has a lot of interesting stuff going on. A company I enjoyed is called Typology. They have these DIY skincare products that you mix and match from raw materials. What they've done with the branding extremely interesting, and I just love this product [within] the trend of self-care. You come home and make your own mask. I've also started looking a lot into companies in the beauty space who have eliminated a lot of packaging and plastic in the process. One that I recently reviewed was by Humankind. I actually converted myself to just using shampoo bars now because of them. It's a really easy product to start using, and you eliminate so many bottles of shampoo per year. Another brand is called Seed, which is a probiotic company. They're pushing the limits of how they think about science [and] educating the consumers. I'm not the biggest fan of testing supplements. I don't believe in very many, but this company is actually the one who I'll continue to use for a very long time.
I don't know if it's beauty, but one that I'm currently trying is called Modern Fertility. It's an at-home fertility kit. One of the great aspects of going direct-to-consumer is that you're obviously cutting out a bunch of middlemen in the process and making a product that can be hard to get more approachable. Something that used to cost thousands of dollars in the U.S. you can now get for $159. Also, in their Slack group, all customers can be added, and people are sharing quite intimate details of their fertility journey. They've done a very good job of taking something that used to be quite taboo and made it extremely human and affordable.
Are there beauty trends you're excited about?
One that I personally see a lot of is edible/ingestible beauty. One brand I recently discovered is WTHN in New York, and they have this combination of supplements plus physical acupuncture. I've also seen more and more beauty bars popping up. One called Glow Bar launched a couple of weeks ago [in London], and I personally believe a lot in this offline-plus-online merging together in a quite smart way. Obviously, that's something that Glossier has done through their stores. Having more than just sales at the physical representation of your brand is something quite interesting.
How do you envision Thingtesting growing?
The next 12 months is really about making even more and stronger content that first and foremost builds trust. And, on the back of that, hopefully, convert people into members. Something a lot of brands are doing is, with their existing customers or friends and family members, creating focus groups [to tap for] developing new products and expanding product lines. That seems to be an area that isn't very scientific in its approach. I'm hoping that, instead of promoting the brands and sponsoring them, I and the membership community can be a part of the process of testing products that they will be launching in the future. Whether it's focus groups or being a testing community for new products, I believe that there's something to definitely be done there in how brands are deciding on what products to be launching next. I'm well aware that the industry is changing at quite a crazy pace, but my north star is honesty. A lot of different things can be done around building a very trusted resource in the new brand space.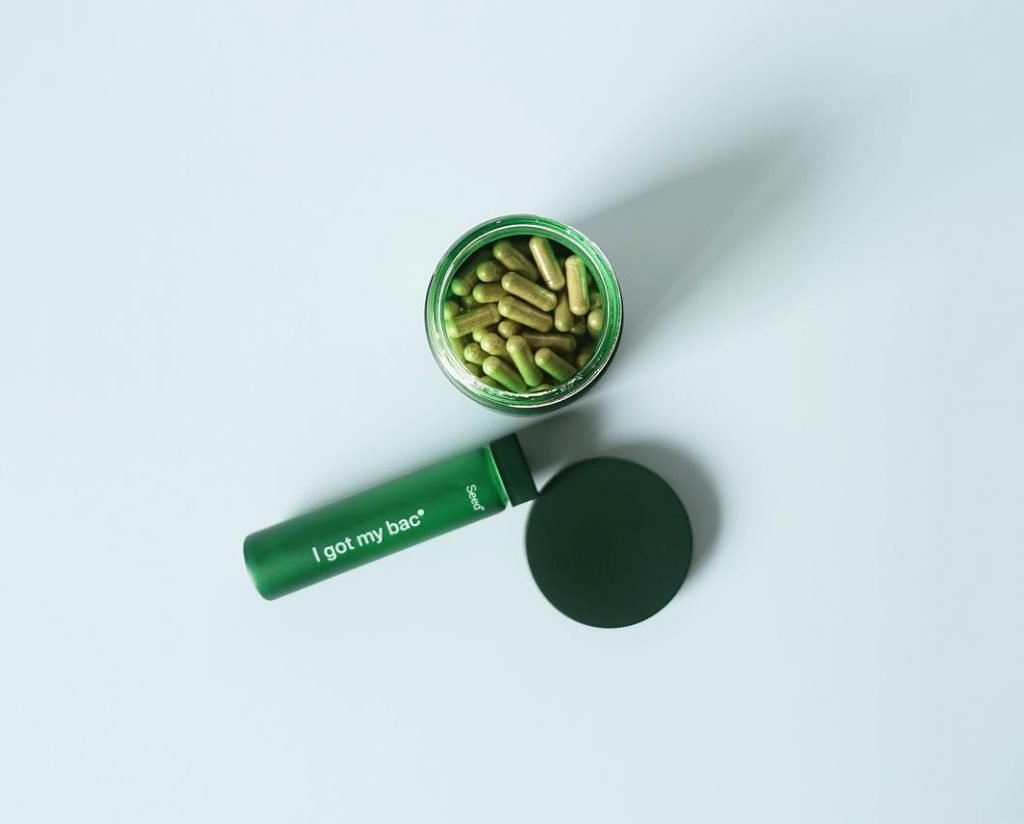 Would you ever consider launching products outside of Thingtesting?
I love the idea of that. I'm very busy with what I'm doing right now. I have huge respect for companies like Glossier who started out from content and, then, became a product. I like daydreaming about that because there's something straightforward and easy to explain to customers when it comes to, "I sell this product." What I'm doing right now might require a couple of more words than that. So, there's an element of simplicity, and I love executing and having a clear focus for what I'm doing.
I had an idea a couple of weeks ago. I've been spending a lot of time in the U.S., and I can't really find a good way to do composting. So, I had this idea of launching a composting business, but I think I'll stay with Thingtesting. That's where I get to meet so many incredible founders and get inspired on a weekly basis. My focus is really on building that right now.