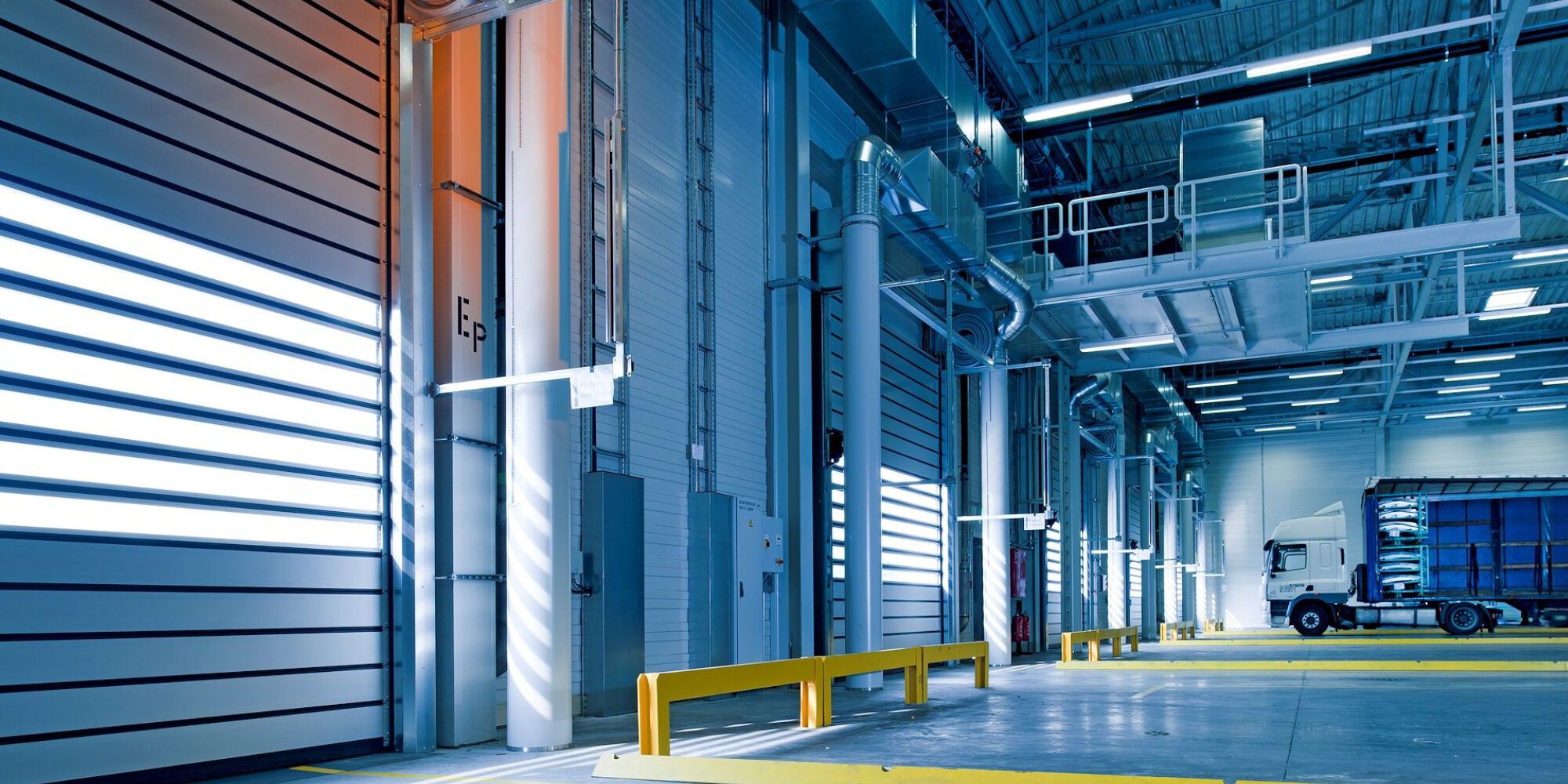 Three Critical Steps For Bringing A Beauty Product To Market
Before brands forecast finances, settle on channel strategies and venture out into the market, Elena DiGiovanni, strategy and corporate development specialist at Beauty Independent parent company Indie Beauty Media Group, recommends they ponder the following question: "Who do you want to be?"
For every entrepreneur with ambitions to scale a sizable beauty company and chase a lucrative exit, there are many more hobbyists with full-time jobs dabbling in beauty side gigs as creative outlets and owners of profitable small businesses not attempting to conquer the world. Once founders determine the direction of their brands, they can prepare for launches and establish performance goals.
During a recent Beauty Independent In Conversation webinar on go-to-market strategies sponsored by Cosmetic Solutions, DiGiovanni outlined steps to take to do just that. During the webinar, she was joined by KSJ Collective founder Kelly St. John, former VP and DMM of beauty at Neiman Marcus, and Mark Wuttke, chief growth operator of Cosmetic Solutions. Together, the trio highlighted what to consider when bringing a product to consumers. Here are key takeaways from their discussion.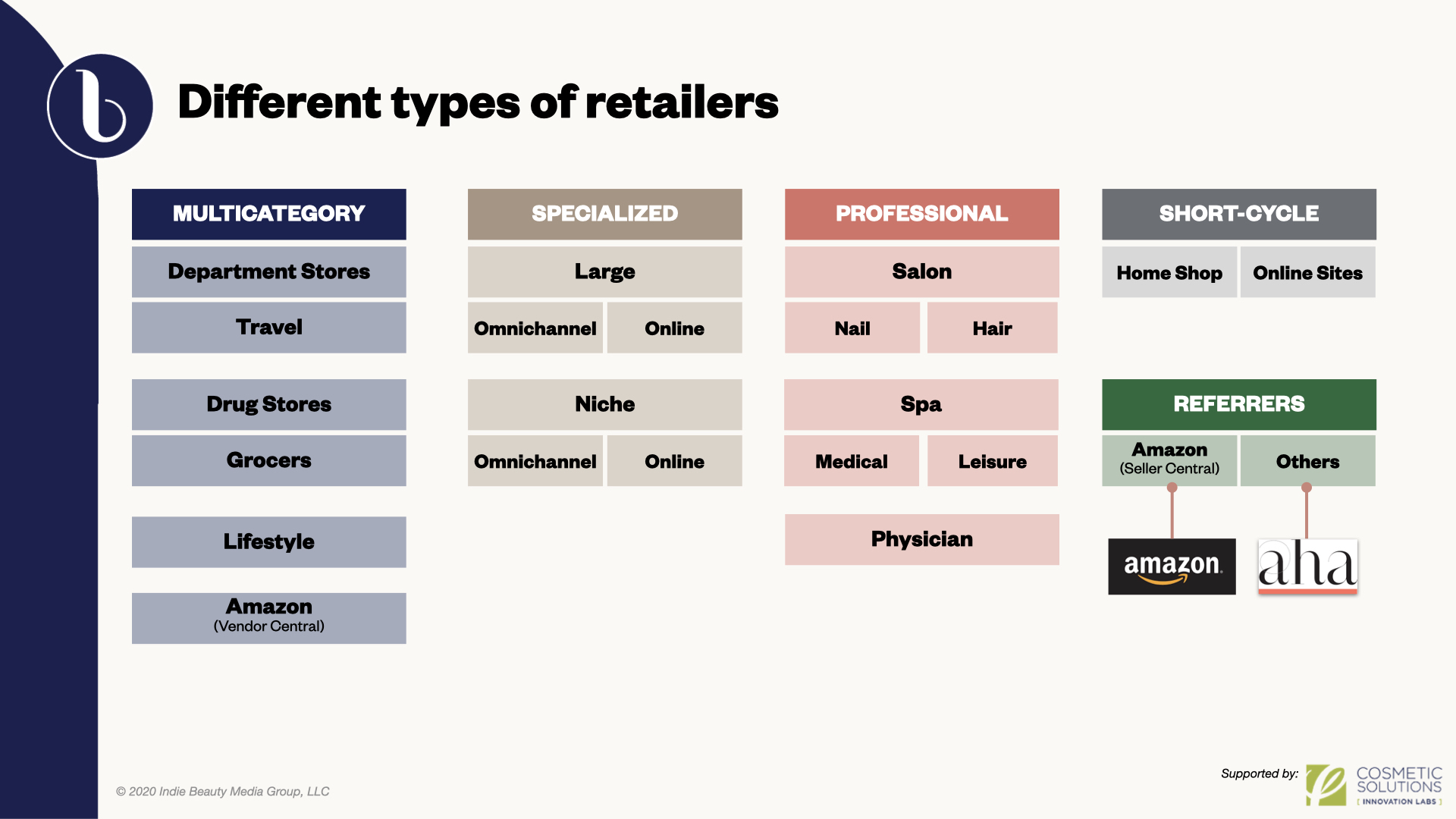 Build A Solid Foundation
To lay the groundwork for a brand, founders have to promote it. "This is really where you put your dream to the test and see if it's actually going to get traction," says Wuttke. "If you skimp on this area and don't do it properly, it's going to have cracks later on." He specifies brands have to develop a proper website and social media presence, measure analytics, and begin to forge influencer and retail partnerships. The process can take up to 24 months and shouldn't be rushed. Wuttke stresses, "Everything that has a great foundation sets you up for success."
Before going live, Wuttke suggests a brand identify markets where it's interested in trading. "Every single continent and country has its own peculiar unique DNA, and you really need to understand that as you walk through it," he says. Wuttke advises going for low-hanging fruit first. "If you're a U.S. brand, it makes sense to start in the U.S., unless you have some phenomenal connections and opportunities in other countries that can give you that leg up," he says. In each market, he instructs brands to ask these questions: What is the best way to reach consumers? How many are out there? How hard or expensive is it to reach them? What are they willing to pay? What does it cost to acquire them?
Once a brand clarifies answers to those questions, they should map out a game plan. The game plan will encompass possible retail partnerships. The retail landscape has changed dramatically from a decade ago. Back then, St. John explains stores would seek out brand exclusivity and cultivate a brand's business over a period of time. Retailers wouldn't be rewarded with windfalls at first, but cultivated brands on the promise of big windfalls later. "They have to become more selective now," says St. John. She continues retailers prefer to see success before making meaningful commitments. St. John elaborates, "Retailers want a product that sells itself, a product that, for whatever reason, a celebrity has already endorsed, there's a lot of buzz about it, and the retailer doesn't have to invest as much."
Pro Tip: Be generous with samples. "Working with so many brands, what really floats our boat is when a company comes in and they start investing in samples. Why? Because we know they're serious about building that brand," says Wuttke. "That is something that tells us a lot about the brand, what their longevity is, and what it is they're trying to do." He counsels brands to focus on five to 10 key influencers ahead of their launches to acquire customers and feedback. "They can be an extension of your voice," he says. "These are the people who are acting as a third party and can also assist in the credibility if they totally align with you."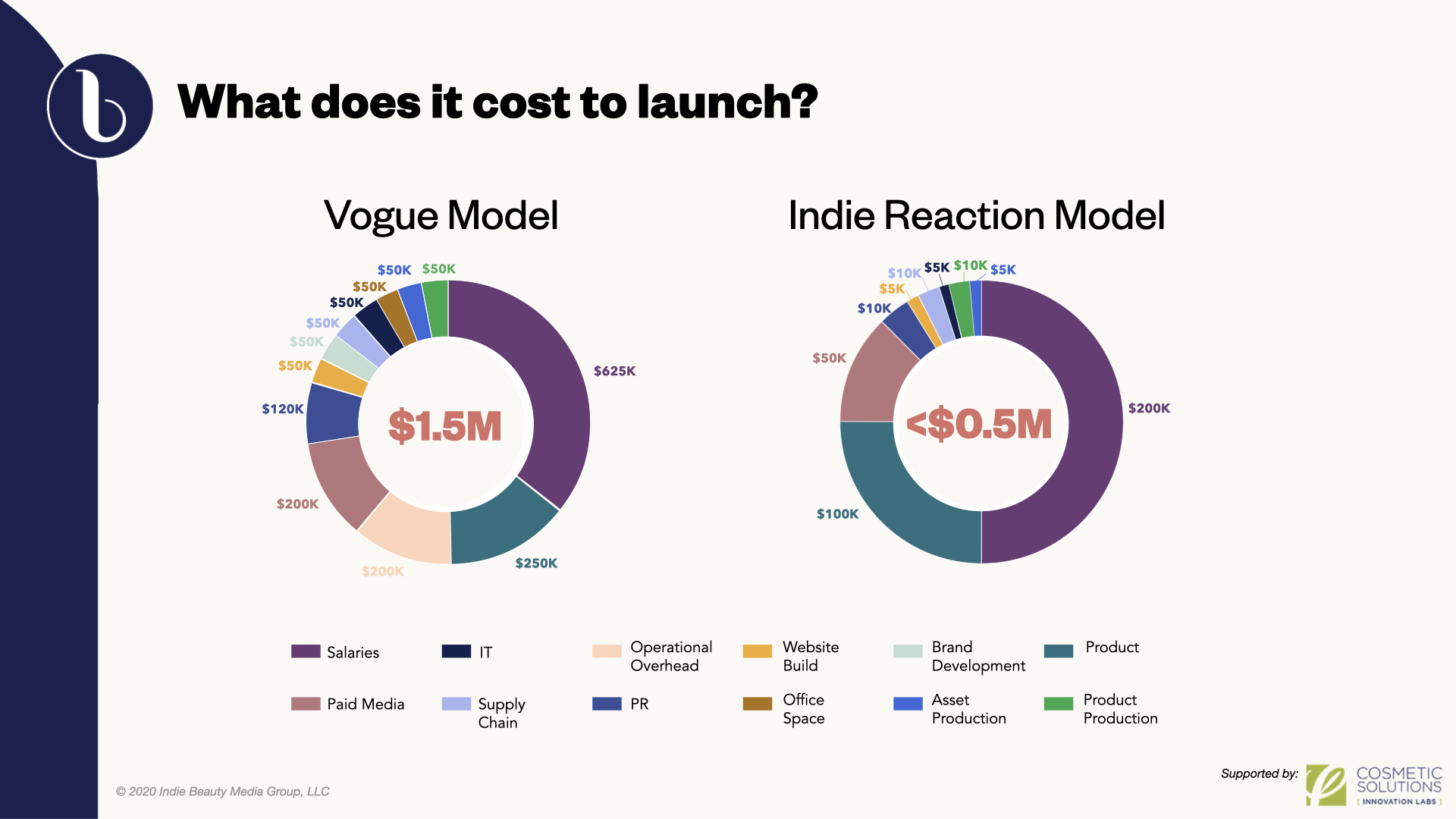 Establish A Channel Strategy
St. John says brands are always asking her about stores and the rapidly shifting retail environment. "Beauty is being sold in so many places to so many people in more ways than we've ever seen," she says. "It's become hypercompetitive. The fight for share is really fierce, and we've also seen shorter curation cycles." Where should brands enter the retail channel?
St. John says they should initially examine the various options. She details there are multi-category retailers, including departments stores like Neiman Marcus and Saks Fifth Avenue; drugstores and grocers such as Walgreens, CVS and Whole Foods; lifestyle destinations like Anthropologie and Urban Outfitters; and e-tailers, Amazon being the largest. There are also beauty specialty chains like Ulta Beauty and Sephora, and niche clean beauty retailers such as Credo and The Detox Market.
Next, there are what St. John describes as short-cycle "retailers that typically are not investing in a huge amount of inventory for a lengthy time." QVC and Rue La La are in the short-cycle retail group. Lastly, there are professional destinations like nail and hair salons, spas and physicians' offices. When selecting the right retail venues, St. John says brands should keep in mind that "every retailer is different, even in the same category…They have different objectives, different things that they're better at."
It's important for a brand to identify the white space it's filling for a retailer. "You need to go into those conversations knowing the retailer and their assortments, and also what you offer and respectfully being able to point that out to them," says St. John. From the founder's point of view, it's important to identify what the retailer is doing for the brand, too. The retailer can offer is feedback, authority, awareness, access to customers, sales and, sometimes, profit. Talking about profitability, St. John says, "Retail is a very expensive endeavor, and so the reality is that the profit may not be where you are really ideally wanting it to be until you're two or three years in."
Profitability is contingent on the type of retailer a brand is carried by. At department stores, for instance, St. John notes brands gain more credibility and awareness than feedback and profit while brands selling online receive more feedback and potential profit. Amid the pandemic, she adds that retailers have been increasingly experimenting with consignment. "They don't have the risk of the inventory. They can react really quickly. They can onboard a brand in a matter of four to six weeks or less in many cases," says St. John. "They don't have that inventory nightmare in their rearview mirror or their forward mirror and, oftentimes, they're willing to work with you, and they'll take less in margin for the speed and simplicity that consignment offers."
Pro Tip: Wuttke's tip is for brands to embark into the retail sector with retailers that order small quantities, and "specialize in your ideal customer and target market." St. John agrees, emphasizing that retail can be expensive and resource-intensive. "There's nothing wrong with brands starting out in a few smaller retailers and learning about who their customer is, what their customer loves about their product, and the innovation that a customer wants to see," she says. "Start small, learn as you go, and follow a path to bigger opportunities."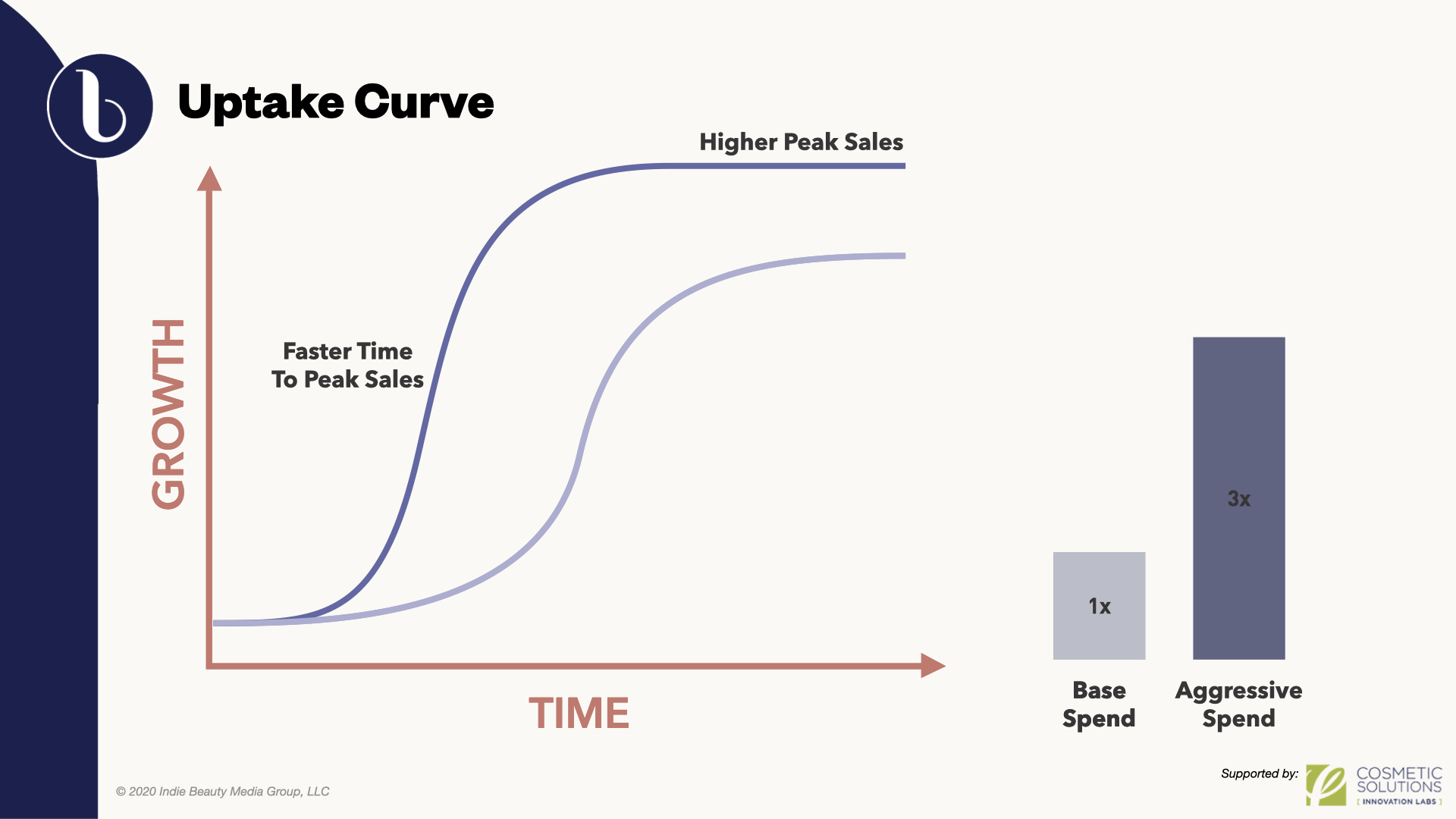 Execute Financial Forecasting
"You can have the best strategy in the world, but, if you don't have the money to execute it, then it won't work out," warns DiGiovanni. Budgeting is crucial. For founders with bold ambitions, bringing their brands to market can cost $500,000 to $1.5 million, depending on the product, distribution channel and marketing approach. "One thing I can guarantee is that your forecast will be wrong, so don't put too much pressure on yourself," asserts DiGiovanni. "Do it thoughtfully, but treat it as general guardrails for the growth of your business."
DiGiovanni estimates she sees brands putting $350,000 toward marketing and $100,000 to $400,000 toward directly driving sales. Marketing expenses involve fortifying brand identity, and garnering awareness via press and influencers. DiGiovanni says, "There are no more freebies on Instagram or Facebook anymore…Brand founders are often surprised by how much money is required in this area and how much money can also be wasted if you're not optimizing spending."
The sales component of a brand's expenses concerns retail distribution, affiliate commissions, sampling and store events. "If you're working through wholesale, you absolutely have to have budget assigned for people to go into these stores—such as sales consultants—and give commissions," says DiGiovanni. "Especially if you're relatively new, you have to give them that extra incentive." Cost of goods, including packaging, formulation and product development, is obviously critical as well and can cost $30,000 to $300,000—or more. Trade responsibilities and logistics (trade shows, fulfillment and account management) can set a brand back $100,000 to $250,000.
DiGiovanni spells out essential aspects of constructing a brand that tend to be overlooked are digital infrastructure, which can clock in at $50,000 to $125,000; administration, which encompasses rent, insurance and human resources, and can cost $20,000 to $75,000; and the legal costs of registering trademarks and patents that can run from $20,000 to $100,000.
"One of the first things an investor is going to ask you for is your books, so you don't want to be going around cleaning them while you're pitching," says DiGiovanni. She continues, "If you can't measure the money, then you don't know if you're leaking or when you're leaking and where you're leaking…It's always easier to do that earlier when things are still relatively simple rather than later when you're dealing with more complex transactions."
Pro Tip: It's valuable for a brand to measure everything it can measure. Wuttke says, "If you can't measure it, you can't manage it, and you're dancing in the dark." Tracking advancements and declines will help guide future decisions. "If things are taking off quicker than you anticipated, you may need to invest more sooner to keep up with growth," says DiGiovanni. "If you're not seeing the uptick, then you may need to reallocate where you spend your money." She concludes, "Beta test and pivot from there."