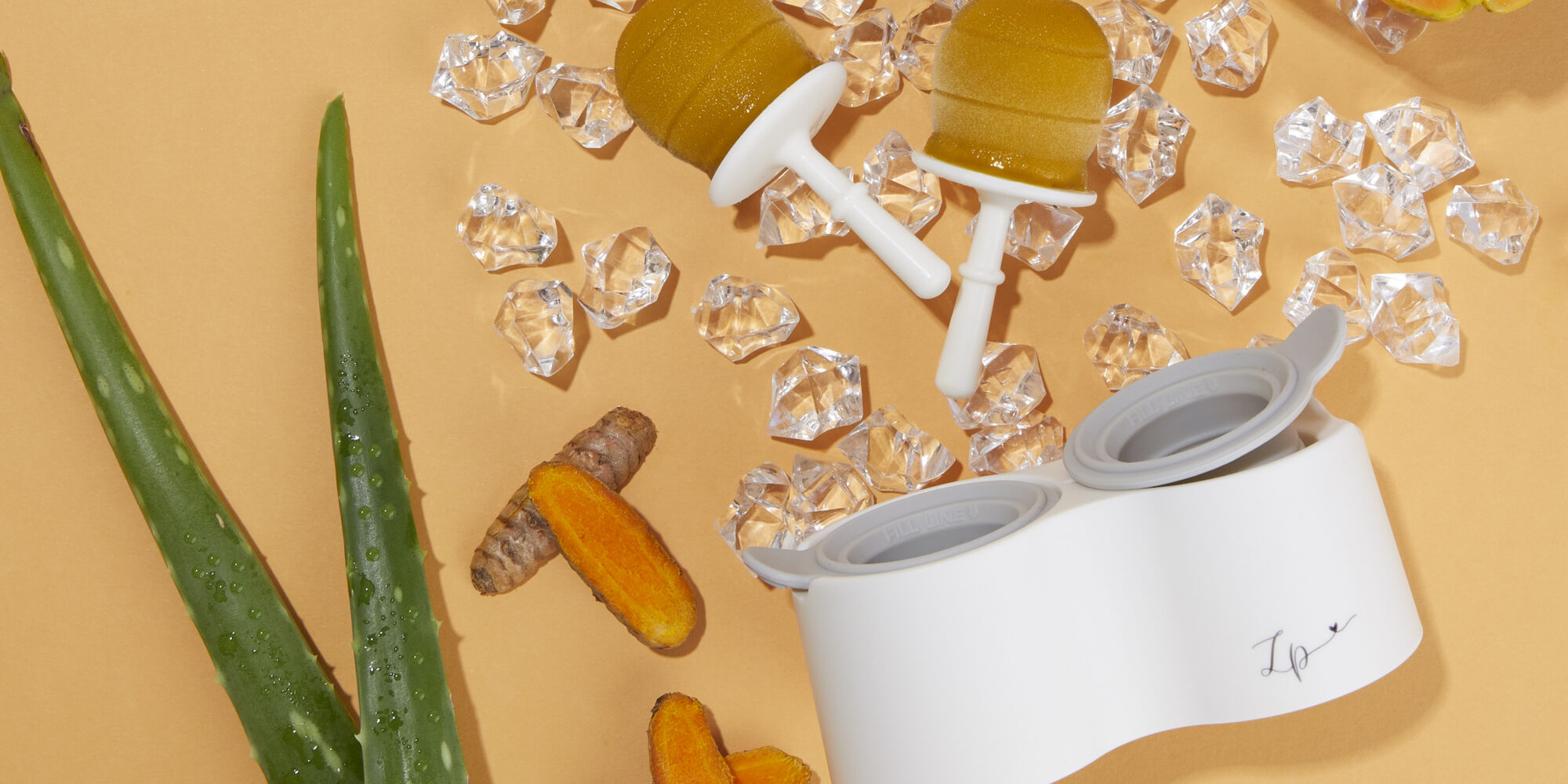 TikTok, "Shark Tank" And Ice Pops: Love & Pebble Goes Viral With Frozen Food-Grade Facial Care
Never underestimate the ability of a cool beauty product to go viral on TikTok—or the opportunities that virality can manifest. Just ask frozen face mask specialist Love & Pebble.
After launching in 2018 with a dermaroller and hyaluronic acid serum, the brand launched Beauty Pops in March last year, a superfood face mask powder loaded with papaya, banana, turmeric and aloe vera that consumers mix with water, freeze into a "pop" and then apply to their face. The mask's magic mix of simple, clean ingredients, eye-catching color and a fun format made it an overnight success on the short-form video platform. "We woke up and had 1 million views," says Lynda Truong, who co-founded Love & Pebble with her husband Paul Tran. "We started off with only 4,000 units and completely sold out in two days."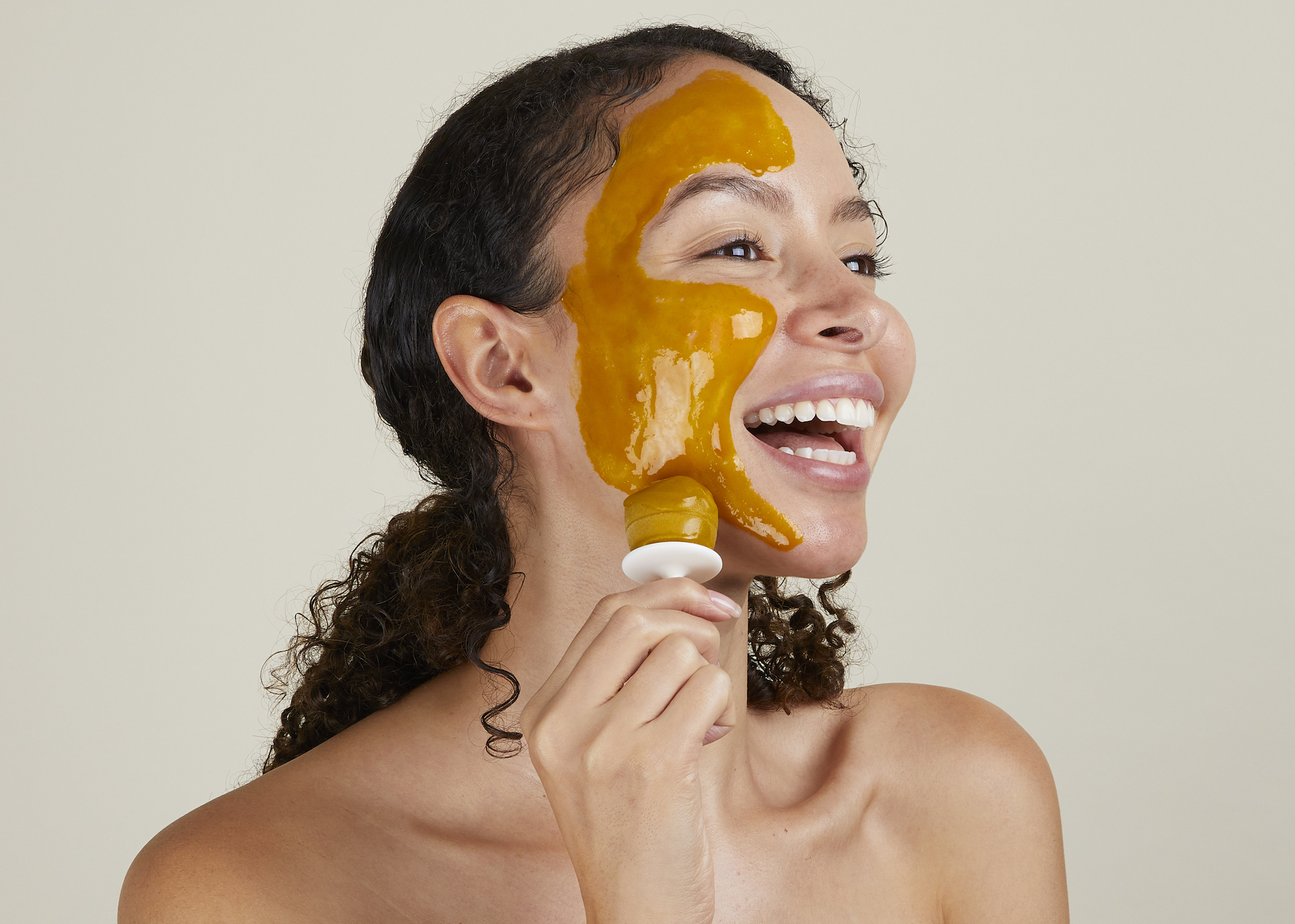 Beauty Pops' formulation is based on DIY masks Truong did at home to treat acne. Intrigued, Tran tried the mask and was "hooked," according to Truong. A pharmacist, Tran enlisted the help of a chemist to create the product for consumers with a clean, food-grade ingredient deck. The ideal solution for Love & Pebble was to deliver the mask in powder form for customers to concoct it at home, not dissimilar from how Truong DIY'd masks.
The Beauty Pops Ice Mask Kit contains a jar of Glow Mask Powder for 10 to 12 applications. Beauty Pops' two-pop tray retails for $46. "Our product is new, it's different. I think people have an appreciation for its simplicity," says Truong. "It's also very therapeutic."
Following Beauty Pops' TikTok-instigated sellout, Love & Pebble racked up pre-orders and, once its kit was restocked, Truong posted a video "transformation" of her mother using the product. The video went viral again, garnering 4 million views. Love & Pebble's Beauty Pops promptly sold out once more. Truong says the company made over $100,000 in four days. 
Within a few weeks of the video with Truong's mom blowing up, ABC's television program "Shark Tank" reached out to the brand, inviting it to pitch on the show. Truong says she and Tran withstood four rounds of interviews and pitched to the program's so-called "sharks" or investors in July for an episode that aired in November last year. Love & Pebble didn't walk away with a deal. 
"They loved our product, but, since it was only 3 months old, they said we were too early for an investment," says Truong. "They loved our numbers, they loved our brand, we almost got Lori, but she was concerned because we went viral, and she didn't know if that was going to be sustainable."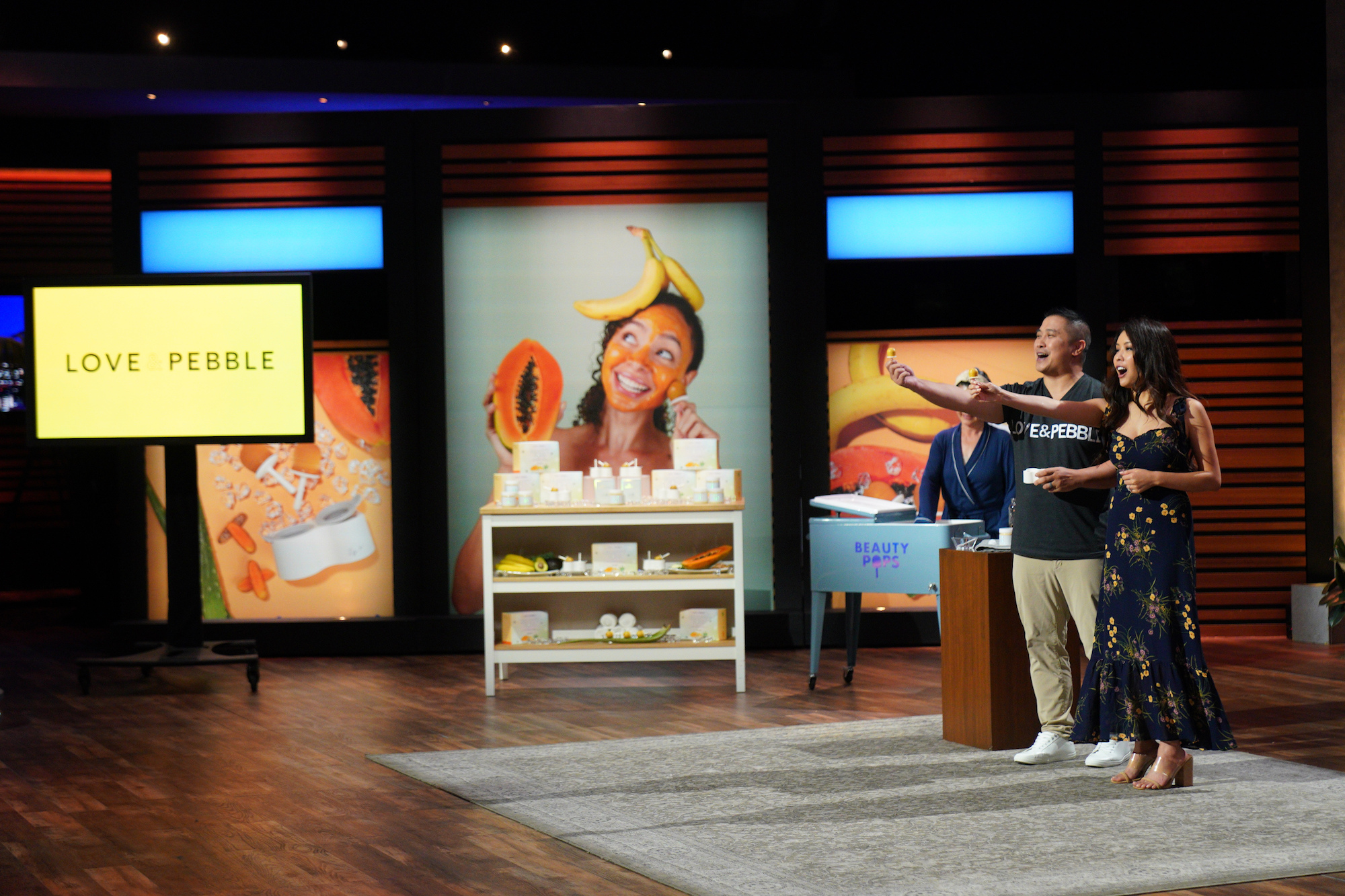 The sharks told Truong and Tran to return in the future, and shark Lori Greiner gave them her number to stay in touch. While a deal wasn't struck, the appearance was still a huge boon for Love & Pebble. Beauty Pops sold out yet again, and the brand amassed 2,000 pre-orders. It wasn't able to restock until last month. By the time 2021 ended, Love & Pebble's sales were triple what it had projected for the year. 
Truong and Tran have bootstrapped Love & Pebble so far. They started it with a $20,000 investment, then sold their house and poured $100,000 from the sale into the company. The duo aims to continue Love & Pebble's meteoric growth in 2022. The brand is currently carried by Urban Outfitters and will appear on QVC later this year.
Now, just shy of a year since Beauty Pops debuted on TikTok, Love & Pebble boasts nearly 81,000 followers and 2 million likes on the platform, compared to 18,500 followers on Instagram. "TikTok is definitely our No. 1 marketing channel," says Truong. "We don't even do a lot of paid ads. We tried it, but we realized our audience loves TikTok because it's organic and raw. That's where most of our Love & Pebble fam lives. They're way more engaged on TikTok."