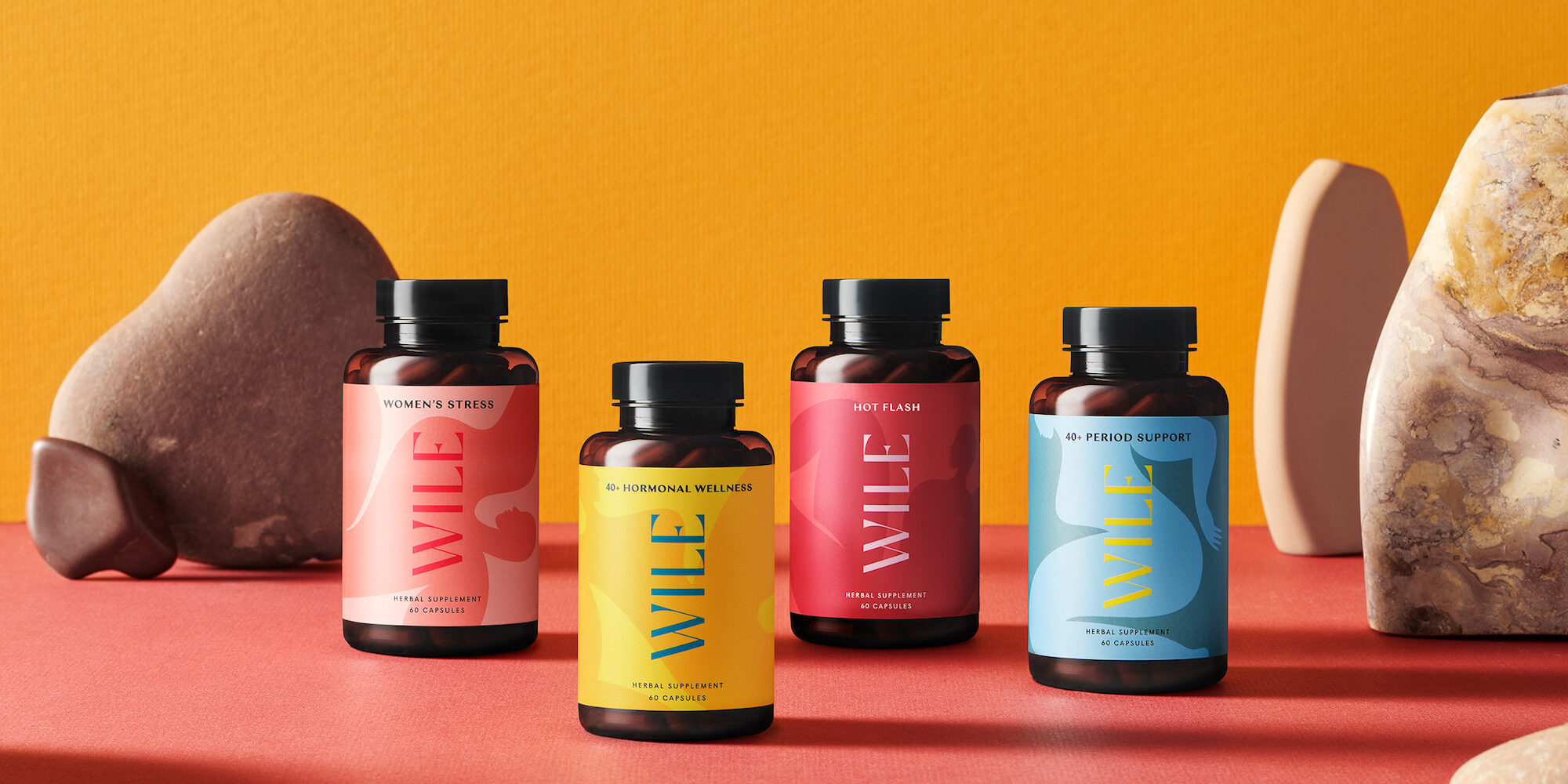 A Trio Of Entrepreneurs Teams Up To Tackle Hormone Health With New Supplement Brand Wile
Whether officially in perimenopause or not, women 40 and over are in a state of hormonal flux. They also often feel more vibrant than ever, with both the time and means to pursue what really matters to them.
Wile calls this phase "grown" and believes it's the best time of a woman's life. The brand debuts this week on its own e-commerce website and at natural personal care and household cleaning marketplace Grove Collaborative with a suite of plant-based products to address the hormone-related health and wellness challenges of women aged 40 to 60. Wile's products priced from $29.99 to $49.99 include supplements Hormone Balance, Hot Flash Relief, Cycle Regulation and Stress; mood-relief tinctures Anger, Worry and Burnout; and functional powder Adaptogenic Chai Drink.
Wile's formulas were developed with the guidance of naturopath and Wile advisory board member Jillian Stansbury to regulate menstrual cycles, support energy levels, improve sleep, handle hot flashes and more with ingredients like kudzu root extract, chaste tree berry extract, dong quai, fennel seed extract and kava. Grove Collaborative will carry four Wile SKUs: 40+ Hormonal Wellness, 40+ Period Support, Hot Flash and Stress.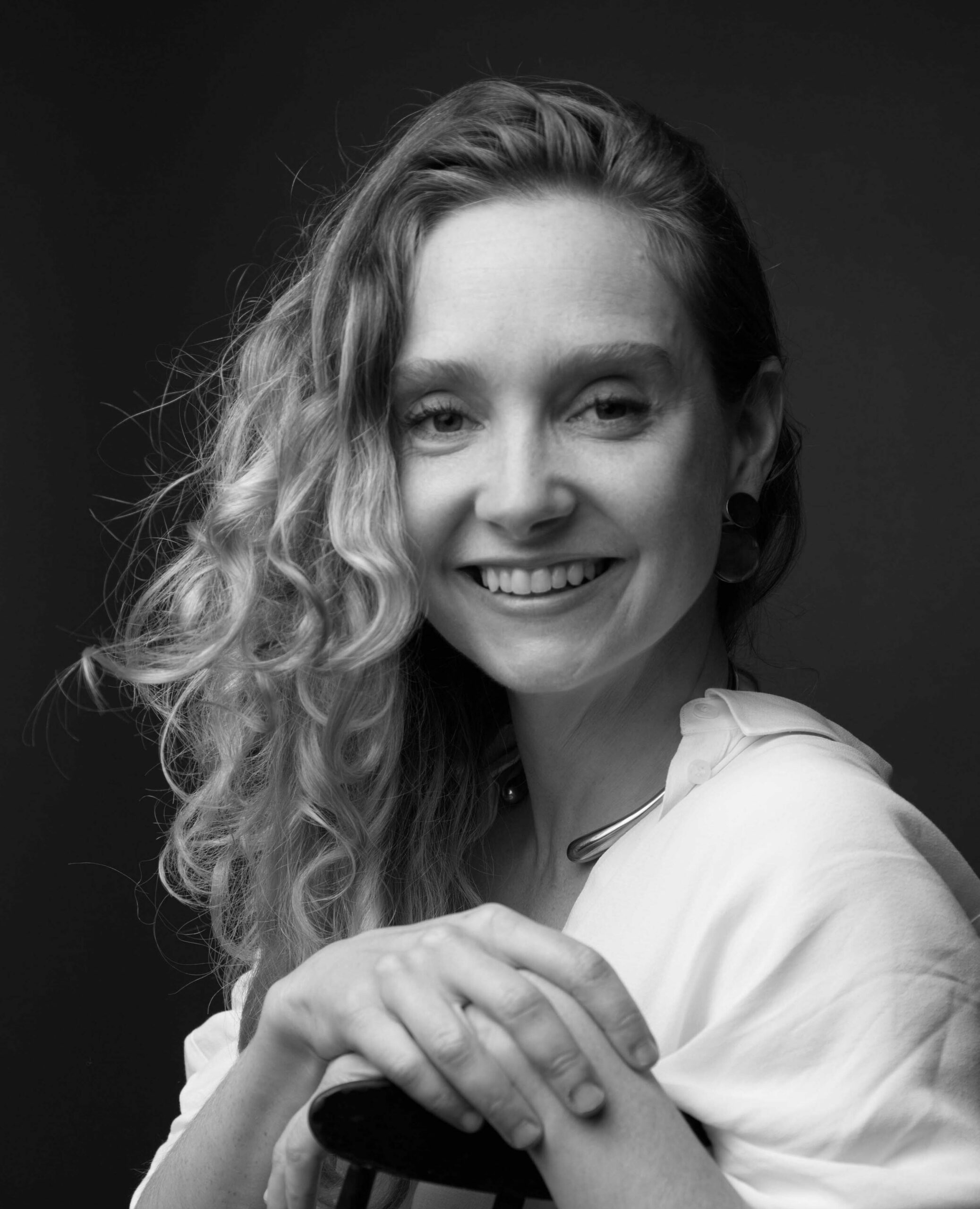 Gwendolyn Floyd, Corey Scholibo and Julie Kucinski co-founded Wile. Taking on the roles of CEO and COO, respectively, Floyd and Scholibo are serial conscious brand founders. Floyd previously founded ethical jewelry company Soko, and Scholibo previously founded Repurpose, maker of compostable and plastic-free tableware and trash bags. Acting as Wile's CMO, Kucinski is the founder of Pitchwell, which helps consumer packaged goods companies raise capital and get acquired, and formerly was a principal at brand consultancy The New Normal. Floyd and Scholibo have known each other since their teens. They went to high school together. Each stepped away from their past ventures at roughly similar moments and reunited.
The mission of empowering women over 40 is especially personal for Floyd and not just because she's approaching 42.  "When I was in middle school, my mother went through very extreme early menopause, suffering incredible physical and psychological impacts," she says, sharing her mother didn't know what was going on. "She sought help all over the board and doctors were like, 'Oh, we need to go on antipsychotics or this or that.' It took over a year and a half. It was really hard on the household, and it was so hard on her. And, after a year and a half, she finally found a doctor who was like, 'This is early menopause.'" With appropriate care, Floyd's mom improved in a week and a half.
The entrepreneur says the experience was one of the most formative in her life in terms of turning her into a feminist. "It showed me that the world was just an interlocking puzzle of biased systems that really exclude women and people of color," says Floyd. Fast forward to her late 30s, Floyd recognized her early-onset perimenopause was coming because she was getting her hormones regularly checked at an OBGYN. Her experience was better than her mom's experience, but still underwhelming. Floyd says, "My mom was way more gaslit, but, for me, the lack of knowledge was stunning."
While menopause is starting to be part of the cultural conversation, Floyd stresses there remains much unknown in the medical community about hormonal health, not to mention among consumers. "We polled hundreds of women. Over half of them are able to identify certain symptoms they're having, but they do not correlate them with [being] premenopausal," says Floyd. "They don't even know what term menopause is. Women can't address what's going on in their bodies unless they're empowered with that knowledge."
Floyd and Scholibo have practice getting brands on retail shelves from their former endeavors. After Grove Collaborative, Wile will head to other major retailers slated to be revealed in the first quarter of next year. Grove Collaborative was attracted to Wile's emphasis on holistic women's health for the 40-plus age demographic. Over the past few months, Erin Wiebel, VP of merchandising at Grove Collaborative, divulges the online commerce destination has noticed that some of its strongest performing products are targeting the needs of women 40-plus.
"Currently, there are few brands that focus on this group, and we wanted to make sure that we carry items that cater to every woman's wellness needs," she says. "We wanted to expand our assortment for this group by offering not only daily vitamins, but also supplements that can tackle common health issues that perimenopausal women experience such as hot flashes, stress and cycle regulation. Wile was the brand that offered the widest assortment that was created with clean, plant-based ingredients, so we knew they would be a great incremental addition to Grove.com."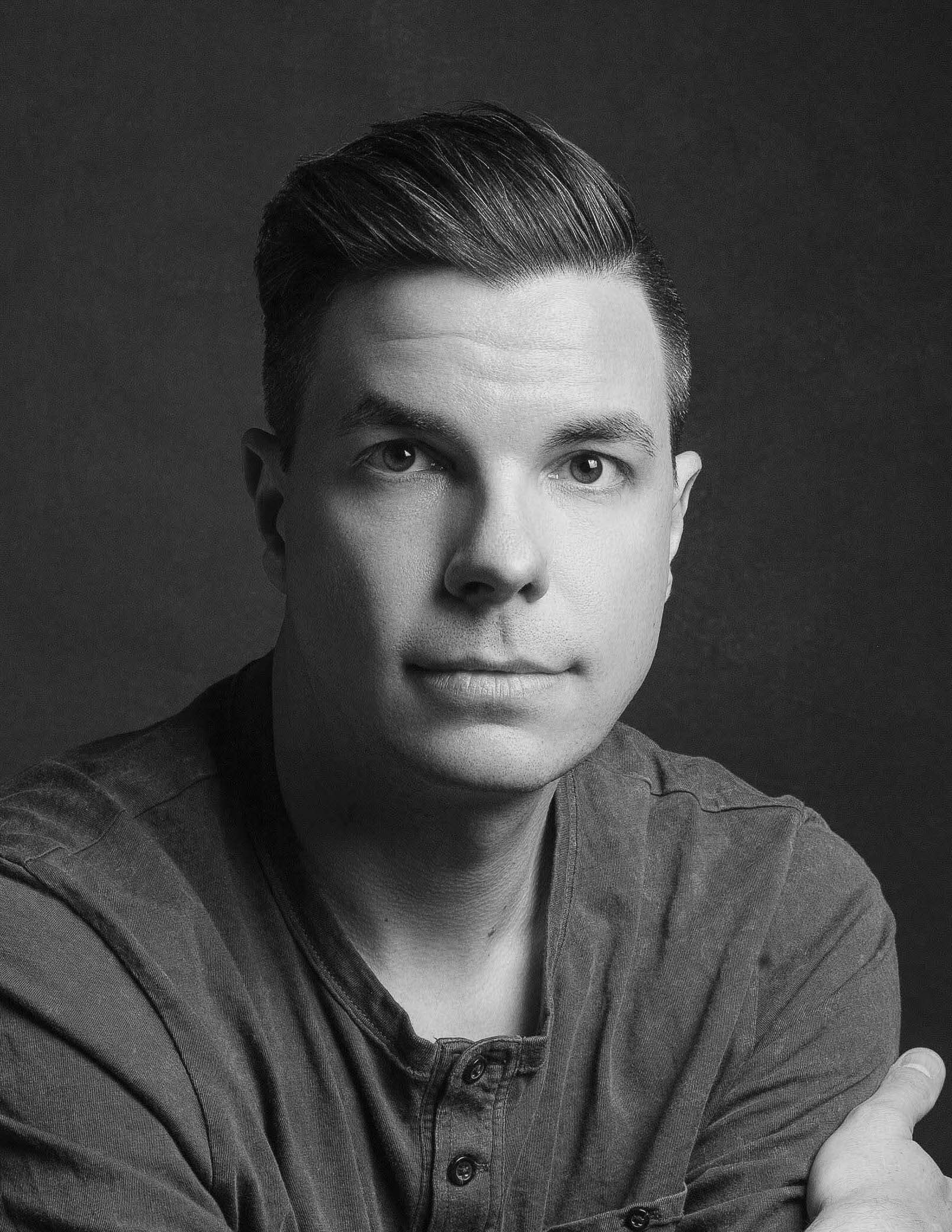 Scholibo understands what it's like to work in disruptive product categories. When he approached national grocery chains Safeway and Albertsons about carrying Repurpose, they all but laughed at him. He recalls, "They were like, 'This is a joke. No one will ever buy a compostable spoon. Go away,' to, 'We need everything you have,'  to, 'We want our own private label.'"
He admits, thankfully, the conversations about Wile were much easier from the start with retailers as well as investors. There was so much interest in Wile's pre-seed series round that, after filling it, the brand increased the size of the note to allow for more strategic investors to get involved. Wile declined to disclose the amount it's raised. 
While not mass, Scholibo says Wile's prices are as competitive as possible given the quality of the ingredients the brand chooses. "Our goal is to serve as many women as possible, but, at the same time, we want to give them efficacious ingredients. A lot of people are putting out cheap products and don't really know what's in their products. We know everything that's in our product, and are utilizing really responsible sourcing," he says. "A plant grown in certain soil in certain regions will have completely different basic chemical components. The key to what we've done is brought in the science and efficacy of a brand like Thorne or Gaia and, then, we're using a lot of the lifestyle feeling and look and vibe of a Moon Juice."