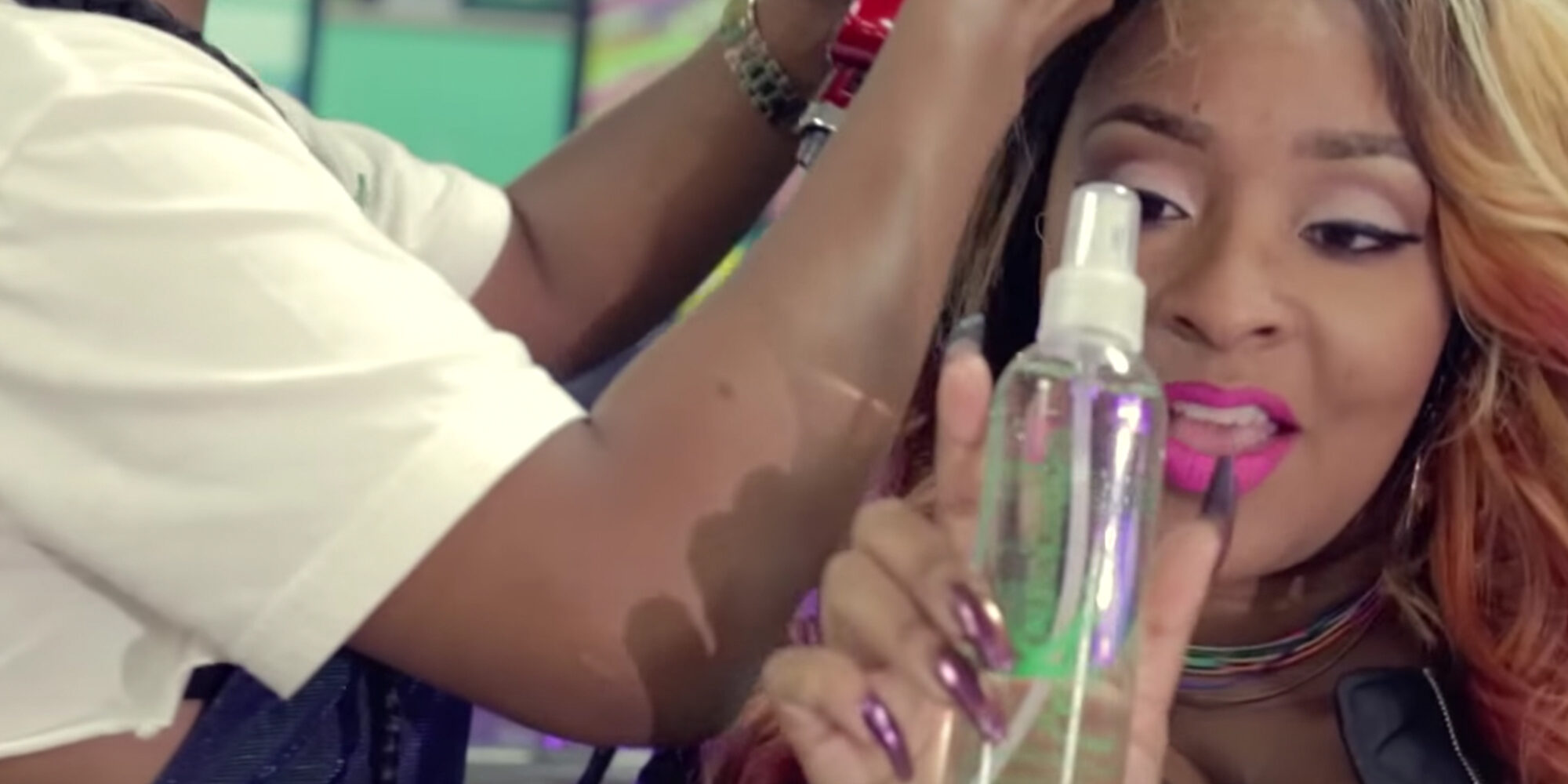 How Being Unconventional Helped Jesseca Dupart Build A Multimillion-Dollar Haircare Empire
In the five days since Jesseca Dupart, founder of Kaleidoscope Hair Products, dropped "LAH" or "Long and Healthy," a parody of Cardi B's and Megan Thee Stallion's WAP video featuring YouTuber Lala Milan and reality television star Kandi Burruss-Tucker, it's drawn close to 1.84 million views. "LAH" is the latest in a string of zeitgiesty marketing moves—"Edge Patrol" spoofs of "Cops" came first, but there's also been takes on "Judge Judy," "The Jerry Springer Show" and more—that have helped Dupart, who previously ran New Orleans salon Kaleidoscope Hair Studio, gain 1.5 million Instagram followers and build a brand that's rung up over $20 million in sales to date.
A recent Wired
article reported Kaleidoscope began generating $1 million in monthly sales at the end of March 2018 and, earlier this month, Dupart, who's received media attention lately for being Da Brat's girlfriend, told Beauty Independent its sales increased at least 33% during the pandemic. "People are at home, either doing stuff on themselves or they are making videos, so they want to have makeup, hair and clothes," she says. "It's a blessing and a curse. It's hard to talk about because you never want to say the wrong thing around people that have been negatively affected, but a lot of beauty brands have been up." We talked to Dupart about other hard topics, including how intertwined her persona and brand have become, whether she'd consider selling her company and her extensive wig collection.
Your name is Jesseca, but your Instagram handle is Da Real BB Judy, with the BB standing for "big booty." Should we call you Jesseca or Judy?
I actually answer to both, but I guess Jesseca. When I first went on social media, I named myself for my physique, not knowing I would go into the hair industry. On social media, you can call yourself anything you want. Now, it's kind of stuck.
What was it like for you growing up, and how did you get into beauty?
I was born and raised in New Orleans. I am the youngest of five. My sister and I are 14 months apart. I went to a few different schools. I might have been a little rebellious. The last school I wound up in was in cosmetology to pursue cosmetology as a career. I started doing hair probably at 5 or 6, but it was like putting barrettes in dad's hair. I was daddy's little girl. He didn't mind it at all. One time, it got really tangled and stuck, so I was definitely not a professional.
My parents were pushing me to be a doctor or a lawyer, but I always liked to do hair. I used to sneak people into the house to do hair. One time, I had been doing a girl's hair and, when my parents came home early, I hid her in the shower. My mom found her when she went into the bathroom. I wouldn't say hair was frowned upon, but it wasn't as lucrative as it is today. My father is deceased now, but my mother fully supports me.
You had kids at a young age.
I had my kids at 15, 17 and 19, and I miscarried twins between 17 and 19. I was going to a top-rated school at the time of my first pregnancy, and they had never had a pregnant student there. It was difficult because of the workload it required. I transferred from that school to the cosmetology school. When I got pregnant with the twins before I miscarried, my mom put me out because she felt like she couldn't keep supporting me. Ultimately, getting put out made me the strong independent person that I am today, so I'm thankful she did that.
How did your haircare products come about?
I was licensed by the age of 20, but I had been doing hair since I was 13. Between the ages of 13 to 16, I would charge $5 to $16 depending on what you were getting. I wasn't the best, but I was trying, and I loved doing it. I finally got in a shop a couple years after I was 20. When Katrina happened, I went to Houston and did hair there out of my house before I moved back to New Orleans. I was doing hair for a long time before I considered hair products. The hair products launched in 2014, but there was a long road to get there.
There used to be this guy that came into the salon selling hair products. He said, "You have a good clientele, you ought to consider products." I wasn't sure, but I noticed there was a need. I noticed that clients were missing their hair after trying to do their own weaves and color. I thought that, if I did something, I wanted it to be hair growth-related. So, I told the guy that was coming into the salon I think I might want to do it, and he said, "Here's the people I used if you want to use the same people." From there, we played with some products.
What products did you launch Kaleidoscope Hair Products with?
We had four products—Miracle Drops, Sleek Edges, Diamond Shine and Versatile Spritz—but I had a strategic plan where we launched one at a time. The very first thing we did was a full campaign for Sleek Edges. At the time, hair was very saturated, but I felt I knew how to sell it. I could get people's eyes on the edge control product before I tell them about everything else. I launched very raw with "Edge Patrol" [videos] that were like "Cops." You can go back, and see how unedited and raw it was. We recorded it on the iPhone. It was funny, and people just got really engaged. From there, I did the Drops. I would say, "It's OK that you had a weave and your hair fell out. We all go through it. Here's something for it."
How much money did it take to start the brand, and where did it come from?
I was a hairstylist, so I did have a little bit of savings. Now, if you go to a big manufacturer, you have to buy a minimum of 30,000 pieces, but I only had to buy 100 or 200 pieces. It wasn't millions or even hundreds of thousands to start. It was $5,000 or under.
Did you have a vision for the brand at the beginning?
To be very transparent, I had absolutely no idea it was going to go this far. I love marketing, and I love what I do. I love creative content and the ideas behind it. When the guy told me to do it, I thought, "I am selling the Spritz for $4, but I can sell a weave for $250." I wasn't thinking about how thousands of orders could be life-changing, but, then, I started to see how social was growing and orders were coming in. One day, I made more than I had made in a month, and I thought, "This might be something I need to pay attention to."
What about getting into retail?
To me, once you step into the beauty industry and sell on e-commerce, it's almost the unspoken goal. Once the company and the team grew, and I got sales guys and understood the process and proper price structuring, then I was like OK, who should we sell to? Before we did Target, we did a lot of beauty stores. From there, we looked at making it a bigger thing. I was scared because I had heard horror stories about how it can cost you a lot of money when you fail.
We launched in Sally and Target. In the beginning, they start you off in a small amount of stores. Then, you grow into more stores. Selling into the store is one thing, but then you have to get people to get out of their house and buy it in the store. Our sales were good, and they gave us way larger distribution and accepted more products. Now, going into the next year, we have more things coming. It's about focusing on the right timing, the right pricing and the right products.
What have you done to make sure your brand is successful at retailers?
I want to say something as simple as great marketing, but it's not only about that. You have to have a great price point and a great sales team to make sure the stores stay in stock with your product. When we first got into one of the retailers, they under-predicted, which caused a high out-of-stock rate and that caused a low conversion rate, which made our performance bad.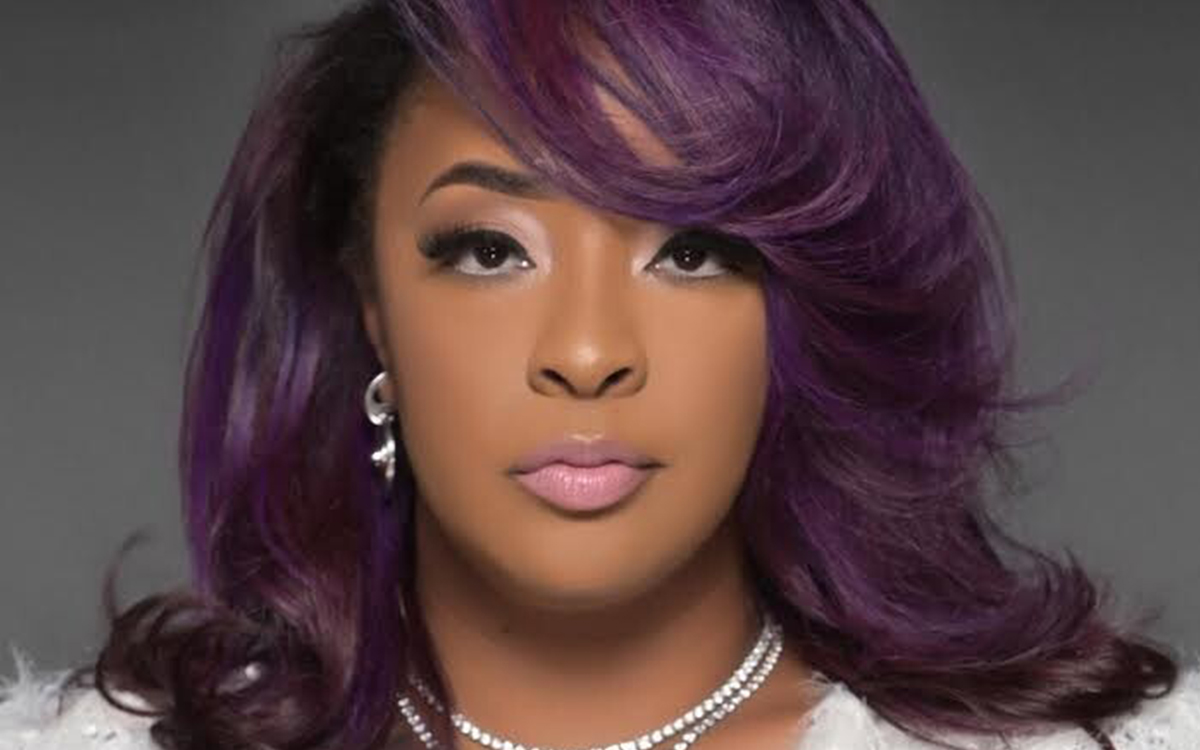 How have the prices changed?
When I first started selling the Drops, I said, "Shit, I think this could be around $30." I hadn't done any comparisons to what was on the market. Thankfully, it's flown. Once we went into stores, we had to do real comparisons to what was on the market, how the price would be structured and how that would affect our sales online. In store, we allowed it to be $19.99. We sell it for $29.99 online. When it first happened, I was like, "Oh my god, our online sales are going to plummet. I don't know if I like that idea," but it didn't affect us.
Where do you want the brand to expand to?
We just got the Walmart account. We are going into 200 doors with five products. We have never gone into a retailer with five. They wanted more, but I want to be prepared. I was so nervous on the Walmart Zoom call and, then, the lady said, "We love your products. Can you give us more?" I was like, "More?"
How many products does Kaleidoscope have now, and what's the bestseller?
It's a total of 21 between the kids, the men's and the core. The bestseller over the years has been the Original Miracle Drops. We introduced Extra Strength Miracle Drops, and it's about to pass the Original. Miracle Drops sell the most because it's very universal. It's not for a man or woman. It's for both. It's not for a specific race. Whether you are natural or not natural, have wigs or don't have wigs, hair loss seems to be a huge thing, so that's why it sells the most. And we do put a lot of our marketing behind it because it's one of our hero products.
What's your approach to social media?
I do what's considered disruptive marketing. It's more original. I try to do things that are true to me and the brand, and that the average person might be scared to do. I try to be as in front of social as possible because it's ever-changing. Currently, if you aren't doing Instagram Reels, your engagement is extremely low. When I first started, you didn't have to fight to be seen on Instagram.
On my product page, I try to post three to four times a day. On my personal page, I used to do four to five a day, but that's excessive. It's interesting how COVID has affected us. For beauty brands, you don't have to market as hard or post as much because people are stuck at home looking at beauty brands. Now, if I have something great I want to put out there, I might put it out between a Wednesday and a Saturday after 4 and before 10, depending on the day. If it's Wednesday, 8 is better. If it's a Friday, it's more engaging around 9. On Friday, everyone might be paying attention at 9.
What's one of the wilder things you've done to promote your brand?
We did a Sally's video, and it wasn't necessarily the most conventional thing, but I tried it because that's what I wanted to do and what I know. The video had people going into stores. At some point, someone got up on the counters and was dancing in real New Orleans fashion. It was obviously a little over the top, and that's fine. I put it up, Supa put it up, and our friend Tokyo [Vanity] put it up. It got over 1 million hits in 24 hours. I got a lot of people saying to me, "I didn't know Sally sold urban products," and our sales at Sally went up, but we took it down.
You mentioned Reynell "Supa Cent" Steward, founder of The Crayon Case." You partnered with her on a toy giveaway that earned a place in the Guinness World Records. What's it been like having a friendship with her?
We have a long history. I reached out to her to do some promotion for me when I first started Kaleidoscope. We became friends, and she taught me a lot about social media, and I taught her a lot about business. We are in different states and in different parts of our lives now, but our beginnings and growth are ever-connected. It's good to have somebody to have that connection with. In the space we're in, you can't have conversations with everybody, and having somebody to communicate about things with is great.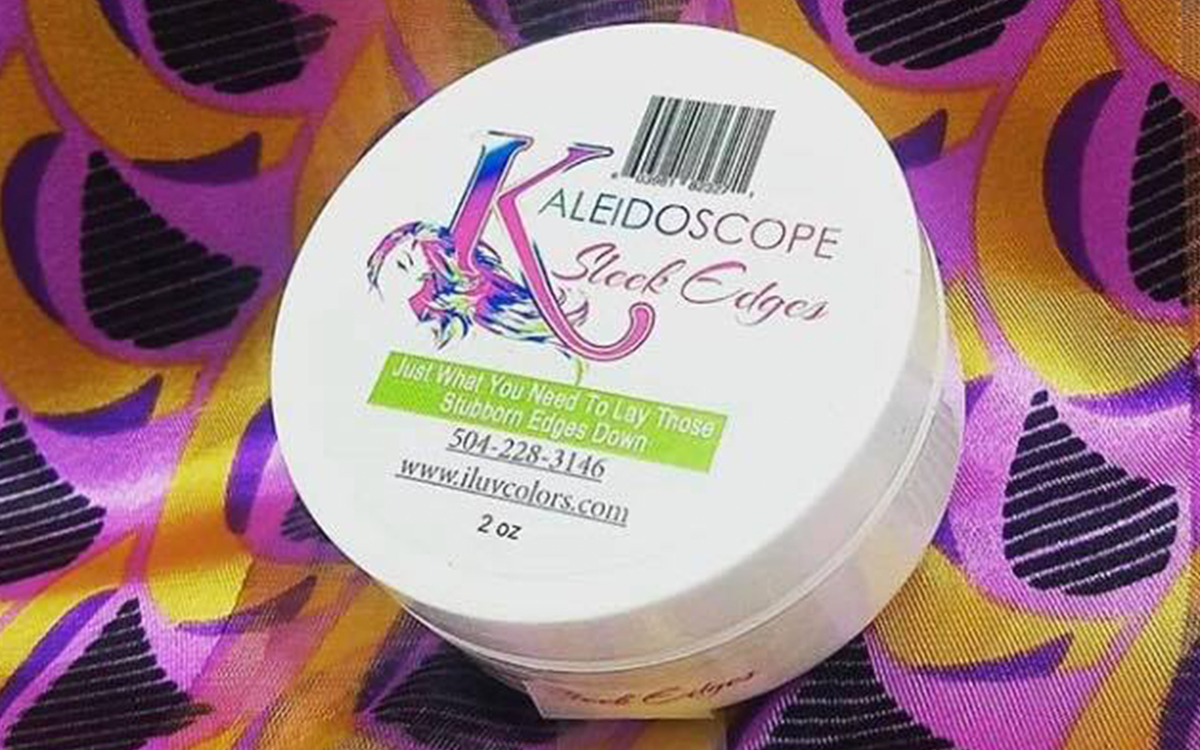 You also know Courtney Adeleye, CEO and founder of The Mane Choice.
I love her to death. She has been the sweetest person to me. I can call her for anything. If I tell her that this manufacturing I was dealing with has been a headache, she would give me advice.
The Mane Choice was acquired by MAV Beauty. Would you ever consider selling your brand or taking on outside investment?
I feel like every beauty brand walks their own walk. I don't know if I would necessarily sell. And I would want to be fully educated on what investment looks like by knowing how much freedom I'd have or I wouldn't have. My brand is currently very connected to my image. I would love for it to stand alone. We don't just want it to be directly connected to a personality. Before I would even consider doing that, I would love to have more standalone marketing.
How do you distance yourself from the brand?
You have to start focusing differently. From day one, because I was doing a lot of the marketing, I would not only tag my company, I would tag myself. I'm still in a lot of stuff because I like to do it, but I'm taking a backseat now. We are more focused on influencers, and doing more conventional how-tos, and videos that show great hairstyles and demonstrate the products.
What direction are taking Kaleidoscope's assortment?
We have a Unicorn line coming out it is going to bring us into stylers. We really want to tap into the natural market. Right now, we have a lot for hair growth and restoration. In the natural market, they sell a lot of stylers like your daily maintenance items: gels, creams and butters. That's what we're going to be tapping into.
How often do you change your hair?
I'm very skeptical about using different stylists. I used one person to color my hair, and it fell out a lot. I wanted my hair to be a blonde, and it ended up being a very light pink and came out. Then, I cut my hair two to three inches. Since I'm really skeptical about letting different people do my hair, I started doing it myself, and I did it two days ago, and I did it three days before that. I have a beauty store around the corner form me. So, if I want to buy a hair piece, I can buy it there.
I have a whole bunch of wigs in the house, probably 105 wigs. When I had Kaleidoscope Hair Studio, there were a few brands that I helped. One of them was from a girl named Trina [of Trina Da Dreamweaver]. Now, she has her own salon. She would do my hair and put a wig on me every week to promote her products, and I just kept the wig after each time. So, I have a full collection of wigs. We are redoing my closet and trying to build a cubicle for all of them, so that's why I knew it was over 100.
You have expanded your business endeavors into real estate, publishing and more.
The publishing I did to be able to publish my book ["When The Miracle Drops: How Instagram Helped Turn A Quick Fix Into A Million-Dollar Product"]. I was skeptical of it being published by someone else. I went into real estate to have different streams of revenue, but there's another side to it of maintenance and insurance. I'm not saying that's a bad thing, you just have to stay educated on it. I'm selling two properties right now not because they are failing, but because I'm not fully educated on them. I had a property management group that wasn't handling things right. The one I'm going to keep is a big strip mall I have in New Orleans East. I also have a management company and Kaleidoscope Kares, my philanthropy effort. I try to give back as much as possible. I recently added Kaleidoscope Productions. The video stuff we're doing now is full-out production. I could probably fill a warehouse with the stuff we have from doing it.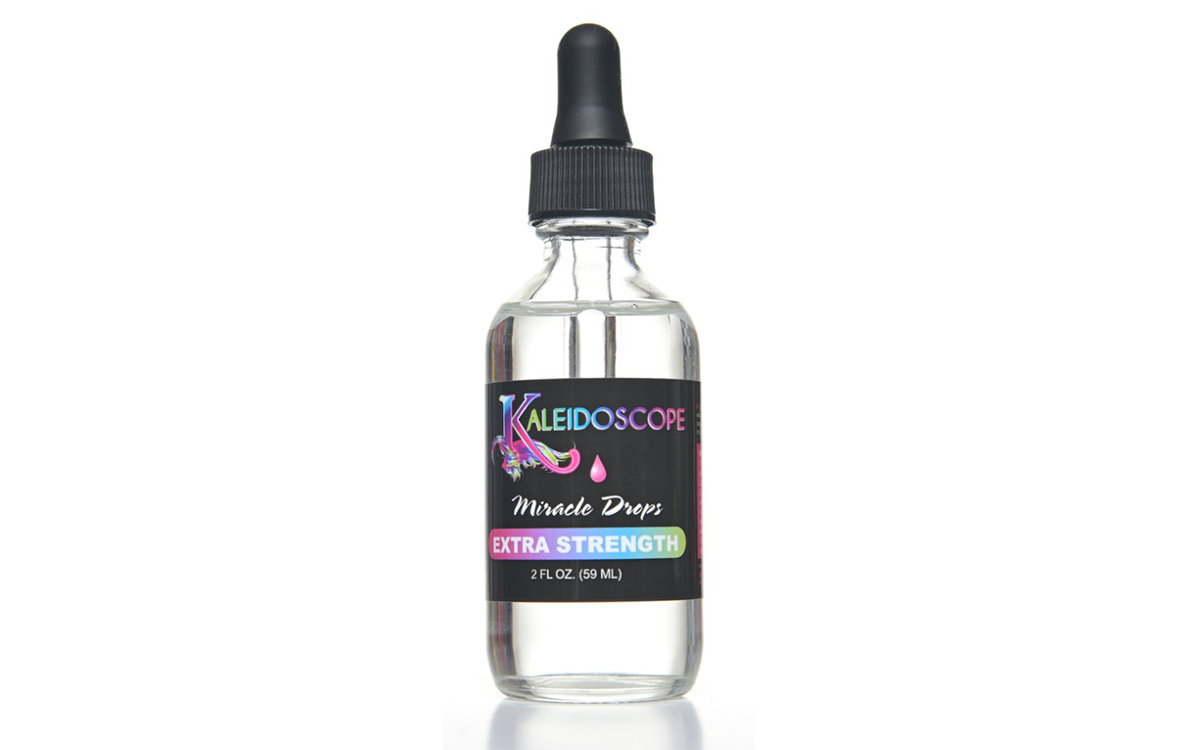 What do you think your brand is known for, and what do you want it to be known for?
Right now, I think my brand is known for its unconventional way of marketing. I want the brand to help people, and let them know it's OK to be you. The Unicorn line is about embracing yourself. It's OK to be quirky. It's OK to be glamourous. It's OK to be a little bit ratchet. Whatever you're about, it's OK to be that.
What do you see for the future of Kaleidoscope?
I know I'm the start of it, but I would it love for it to be something that goes on with my passing. I would like for it not to be a personality and an image, but known in the hair industry for great products.