Will Fragrance Be The First Non-Gendered Beauty Category?
Before she could purchase perfumes herself, Wendi Berger would nick her father's Eau Sauvage from Christian Dior, a fresh citrus men's cologne deepened by a woody vetiver base. "I wasn't attracted to super floral girly scents," she remembers. "I was attracted to scents that spoke to my mood."
When Berger launched her natural fine fragrance brand in 2013, Pour le Monde, she returned to Eau Sauvage as an inspiration for the eau de parfum Empower, but she didn't replicate its male positioning and in unisex fashion invited both women and men to try her version of the scent that captivated her long ago. "It's not about gender," she reasons. "There are so many notes that cross over between men and women."
Berger is far from alone in opting for a unisex approach. Last year, unisex fragrance releases topped women's fragrance releases for the first time, according to perfume guide Fragrances of the World, which estimates there were 923 so-called shared fragrances geared to men and women compared to 836 women's fragrances. The year before, there were 741 shared fragrance releases and roughly 1,000 women's releases.
Indie brands are the rebels behind the unisex insurrection shaking up the perfume industry and undoing traditional stratifications underpinning advertising and retailing. Stores, big perfume brands and companies in other beauty segments have certainly noticed. Abercrombie & Fitch has jettisoned its male-centric cologne tactic in favor of three gender-neutral scents; Tom Ford's fragrances are prospering with unisex appeal; Katy Perry has characterized her latest Coty perfume, Indi, as androgynous, and even Axe, the Unilever brand known for hyper masculinity, has dared to go genderless with the body spray You.
"It's definitely a trend started with niche brands, not more commercial brands. Actually, it's more honest," says Kim-Van Dang, owner of luxury fragrance branding and distribution firm KVD NYC Inc. "Flowers and woods come from nature. So, why is it that men's scents have had a monopoly on woods, and women's scents have had a monopoly on flowers? The answer is one word: marketing."
For many millennials and members of gen Z, gender-specific fragrance marketing seems antiquated. They no longer adhere to the binary presumptions inherent in it. In a study of gen Z and gender, J. Walter Thompson Intelligence found substantial majorities aren't hung up on sexual orientation, explore sexuality and don't consider gender as defining a person. Less than half report they're exclusively heterosexual.
"It started with millennials who, in general, are becoming more interchangeable. Men are more interested in grooming. There's the rise of gender neutral clothing trends and luxury basics that are not especially gendered," says Lucie Greene, worldwide director of The Innovation Group at J. Walter Thompson. "This is becoming more evolved when you look at gen z, where you don't just see neutrality, you also see a real fluidity between genders as it relates to expression, clothing and consumption. Generation Z's have a very different relationship with beauty and fashion."
Emerging fragrance players reflect the changed relationship. Heretic, the brand from perfumer and millennial Douglas Little, classifies eau de parfums on its website by fragrance type (i.e., floral, fresh, woody, green and smoky) rather than by gendered proclivities. At Barneys New York, Little points out Heretic's fragrances are grouped with fellow niche fragrances that typically don't adhere to men's and women's segmentation, a merchandising layout he appreciates.  
"Growing up, I never identified with products marketed toward men, and I felt weird about buying a product marketed toward women," says Little. "Our generation isn't interested in who the large fragrance brands are marketing to anymore. This new generation is really embracing the power of the feminine and readdressing the power of the masculine. Gone are the stereotypes our parents exhibited. A lot of those ideas never did make sense, and they certainly don't make sense now."
"Growing up, I never identified with products marketed toward men, and I felt weird about buying a product marketed toward women," says Little.
It's not only attitudes toward marketing that are shaping fragrances. Scent Trunk has discovered millennial consumers have scent preferences that can't be compartmentalized into conventional gender buckets. The fragrance company collects data on those preferences through scent tests involving customers sampling six core scents.  
"Traditional brands have categorized certain notes as masculine or feminine. You would expect that, if the traditional brands were correct about those assumptions, you would have men lean toward certain types of scents and women toward others, but what we have found is that it is really jumbled," says William Yin, CEO of Scent Trunk. "As the market becomes more and millennial, we are going to see this trend further develop."   
In the shifting market, preconceived notions about the gender of customers to target for a given scent often don't apply. Régime des Fleurs learned that lesson with water/wood, a fragrance containing pine, rosewood, driftwood, dried tobacco, white lotus blossom absolute and crystallized amber. "It's the smell of an attractive male to me," says cofounder Alia Raza. "We showed it to our friends and, really quickly, it became obvious that women wanted that smell. That was surprising to me because, in the 80s, none of the girls I grew up with were wearing super woodsy or smoky fragrances."
Women buying woody scents like water/wood previously deemed masculine have been a main driver of the unisex march. It's not stopping there, though. Lisa Wilson, principal at the fragrance consultancy Scent & Strategy, predicts the reevaluation of all sorts of notes that have been pegged to gender. "Rose is going to be much more prevalent in men's fragrances, and vanilla is going to be in more and more in men's fragrances," she says. "It's going to be that fragrances are fragrances, and people are going to wear what they want to wear. There could be a happy citrus, and that doesn't mean it's for a man or woman. It could be for anyone."
Retail configurations haven't necessarily caught up with the unisex surge, and sales could be lost as a result. Niche brands encounter difficultly entering stores where gender separations endure. At one sizable retailer, Dang recounts the unisex brand Olfactive Studio was forced to determine whether its merchandise should be in a women's or men's fragrance section. It settled on the women's section. "We are missing out on men who might like it," laments Dang.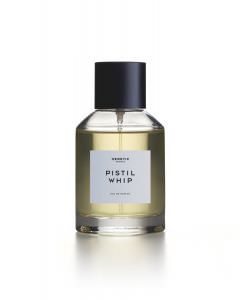 Occasionally, retailers give brands double exposure. At Sephora Australia, the brand Commodity is represented in men's and women's fragrance assortments. "If I have to make a choice, I'm going to put it in women's every day of the week. I don't want to market our brand as masculine when the shoppers are mostly women," says Ash Huzenlaub, CEO of Commodity. He favors retailers avoiding gender and simply labeling fragrance sections fragrance. "I haven't seen unisex labeling in retail yet," he offers. "I think people are more willing to put indie. Indie has become synonymous with unisex."
Some retailers have gotten with the non-gendered program. Jacquelyn Lang, founder and CEO of Beauty Encounter, is adjusting marketing strategy to the new unisex reality. She explains the e-tailer doesn't "assume a shopper only wants to see what's labeled female or male, but [will] show and tell them more details of the product, and let them decide. It's about freedom of choice and not someone telling you what you should like based on your biological gender."
Struggles persist for brands and retailers over the language to convey fragrances not strapped to gender roles. Little flitches at the use of the term unisex, but hasn't stumbled on an alternative he's partial to. "Unisex sounds clinical and removed. With genderless, I ask, 'Why does it have to lack anything?' If I had to pick one, I might say shared, but that sounds demure and without strength," he muses. Little and Greene conjecture these descriptors may eventually fade completely. "Fragrance will just become fragrance. It won't even be known as unisex. There will just be different scent families," suggests Greene.
Not all customers comprehend fragrance as merely fragrance. Last year, Huzenlaub took that stance at Commodity to limited success. The brand received question after question about its scents being tailored to women or men. It has put #unisex on Instagram posts to give customers a better understanding of its fragrance style. "As we broaden our distribution and move outside of our early adopters, it requires more work on our part to educate people on what a unisex brand is. We have to do that because they are so trained that fragrance falls into masculine or feminine," says Huzenlaub.
As education continues and the fragrance industry bends increasingly in the unisex direction, will shared fragrances become be the norm? Dang argues perfume giants have too much riding on gender divisions for them to disappear entirely. "The more commercial brands still play to sex appeal. So, they are going to want to continue to call something masculine or feminine. It's about attracting the opposite sex, and it's about having more SKUs commanding more shelf space," she says. "There's an advantage to that from a business standpoint."
Yin, on the other hand, is bidding adieu to the old order. He contends the various ways in which fragrances have been marketed and lumped together, whether by age, celebrity or gender, are losing their relevance. "Barriers are going to be taken away and what's important is the best experience," says Yin. Greene shares his grand vision for the unisex revolution. "It's as big as fragrance in general," she surmises. "Anyone who buys a fragrance will, I believe, ultimately choose by scent itself not traditional categories."
TAKEAWAYS
Marketing messages steeped in traditional gender roles aren't appealing to younger consumers.
Don't fit your products into a gendered box. Men could gravitate to a product you've intended for women.
Despite the rise of unisex merchandise, gender remains a classification customers rely on to navigate products, and it could take a while before most fully comprehend the concept of unisex.