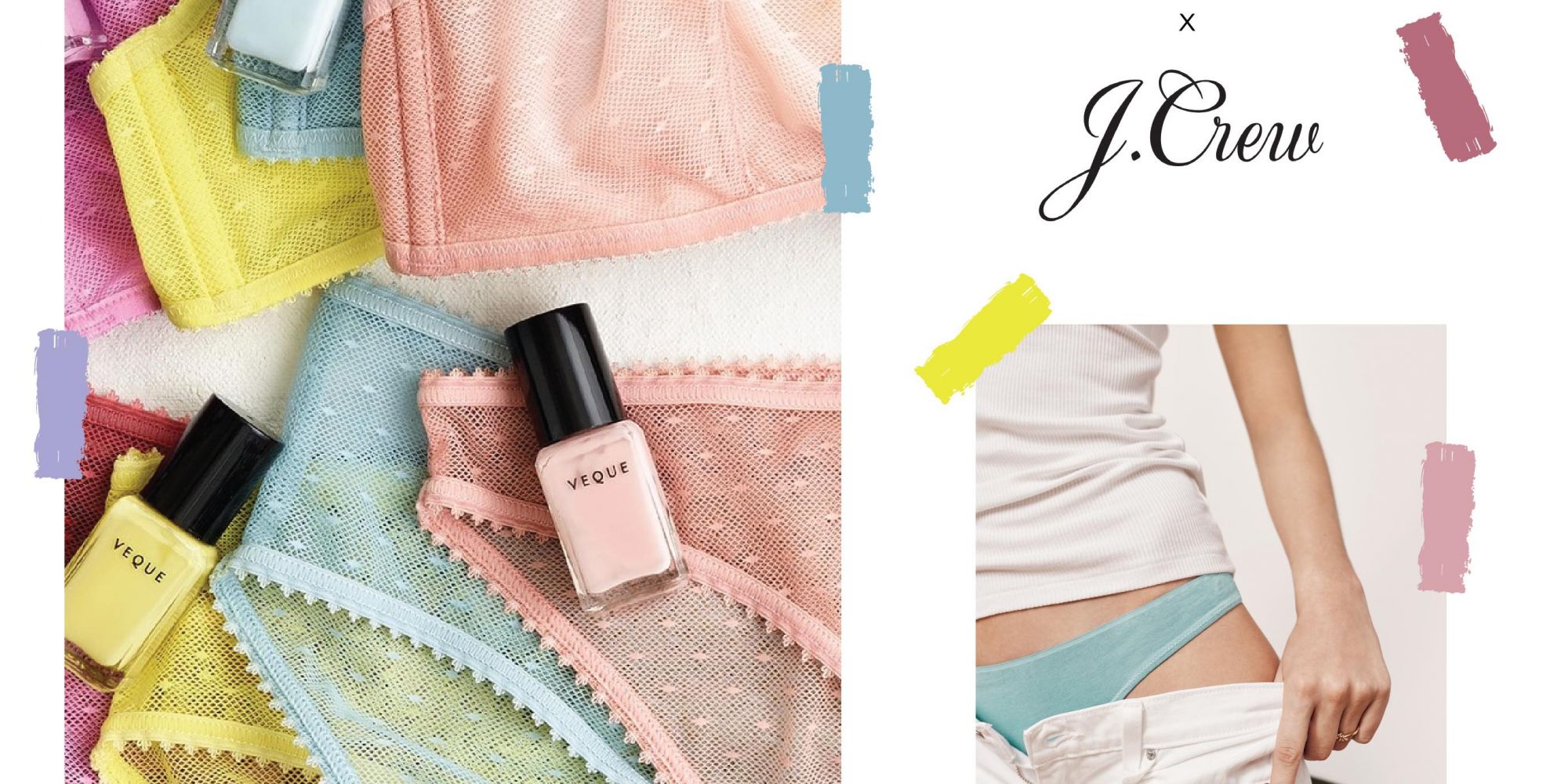 What Happened When Small-Batch Nail Polish Brand Veque Went Big Time With J.Crew
Shortly before Thanksgiving last year, Audrey Siu received an email from J. Crew during a lunch with friends. The apparel retailer was considering bringing in her nail polish brand Veque, which had barely been on the market a year and wasn't available in stores beyond its Seattle hometown.
"My husband thought it was phishing. He said, 'Make sure it's a real email.' I said, 'I think it is. There's multiple people on the thread, so it looks legit," recounts Siu, a consultant for technology firms as well as the CEO of Veque. "They said, 'Can you send us colors we can pick from?' Because it's small batch, I didn't have the inventory, but offered to match spring colors. They loved the idea, sent me six colors to match, and I spent the holiday matching the colors."
The six shades Veque developed for J. Crew have landed in 100 locations and online. Shoppers perusing the 9-free, $18 polishes in dusty turnip, mint ice, faded wisteria, citrus line, mauve blush and sundrenched peony hues designed to complement a new lingerie collection will have little clue about the journey they took to get to stores, but it required cajoling, creativity and grunt work for Veque to complete in excess of 10,000 units for J. Crew.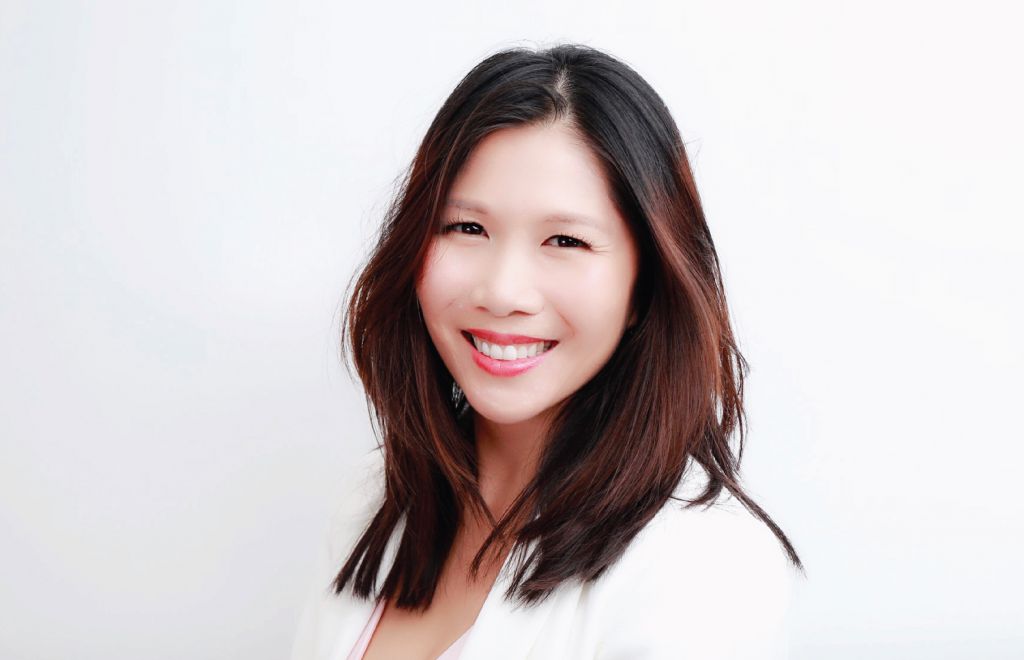 After receiving J. Crew's solicitation, Siu was anxious to convince the retailer she could satisfy their needs. "I told them, 'I know that I don't have experience producing an order as big as this, but I have 15 years of corporate experience working at places like AT&T and Microsoft, and I have launched other things at massive scale. I'm not just someone experimenting in the kitchen that has only made a few of these. I'm someone who can produce the order,'" she details. "If I were the buyer, that would make sense to me."
Siu's argument won over J.Crew. The consequence was she had to make good on her word – and she had a few weeks to do it. Cobbling together basic supplies was difficult. In December, the companies behind Veque's bottles, labels and more were operationally sporadic. "The suppliers hated me because I was calling and emailing all the time," laughs Siu. Once she nailed down supplies, she had to assemble them. An outside factory was out of the question because it would take too long to finish the polishes.
Lacking an external factory, Veque organized a makeshift internal factory. Three women, including Siu, her sister-in-law and a friend, poured polishes in the garage. To make the task bearable in the dead of winter, Siu's husband installed a heater and television. Inside the house, a group of three-to-six people packaged the merchandise. On the first night of his off-duty gig, a member of the in-house team worried Veque wasn't going to meet J. Crew's deadline. A manufacturing specialist by trade, he introduced a technique to accelerate the process by putting the polishes into boxes upside down and then labeling them.
"All these people have jobs elsewhere — they are the brains of big companies — and I was very, very fortunate to have such a talented team come help me with this manual labor," says Siu. "It was very intense."
With the polishes off to J.Crew, Siu came away with knowledge of the steps crucial to fulfilling a large order and that she could handle them. "If they could add the extra month or month-and-a-half, I would look at contract manufacturing, depending on the order size. Now that I've done it, though, it's almost like running. You don't know how five or 10 miles feels until you actually do it, but doing it gives you an understanding," she says. "I hopefully never will have to put the people that love me through that again because I would have a better sense of what's needed."
Siu also came away with a concept she believes could be compelling to retailers. Veque can tailor polish shade ranges to any store's preferences, not just J.Crew's. "Because I handcraft the colors, it makes sense to create exclusive colors for a store," she says. "Creating a single nail polish color has so much overhead that it doesn't make sense, but creating a customized palette for a store completely makes sense to me, and it's very doable."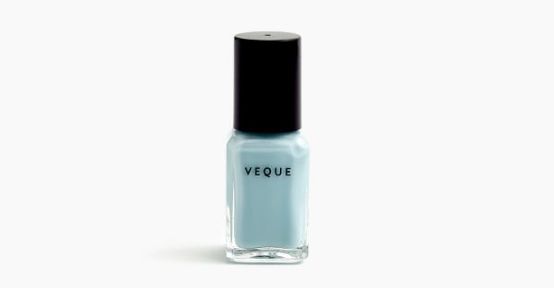 Before she returns to the garage, Siu is appreciating the accomplishment of placing Veque polishes in J. Crew. The daughter of Vietnamese immigrants whose mother owned a nail salon, she resisted the nail industry as she set out on her career path, but ultimately decided it was important to her to put her on stamp on it while respecting her nail-care lineage. Siu explains the name Veque, pronounced vey-quay, is derived from Vietnamese words that mean to go home to where a person is from.
"I always think of J. Crew as this quintessentially American, colorful brand. They mix fun and classic styles, and they do it so well. I feel so honored to partner with them," says Siu. "My family was part of [a wave of] Vietnamese refugees coming to America, and they found their foothold in nail care. I grew up in the nail industry, then came back to it to create this line based off of my history and heritage, only to be discovered by a brand that I love so much. It's a Cinderella story. It really is."