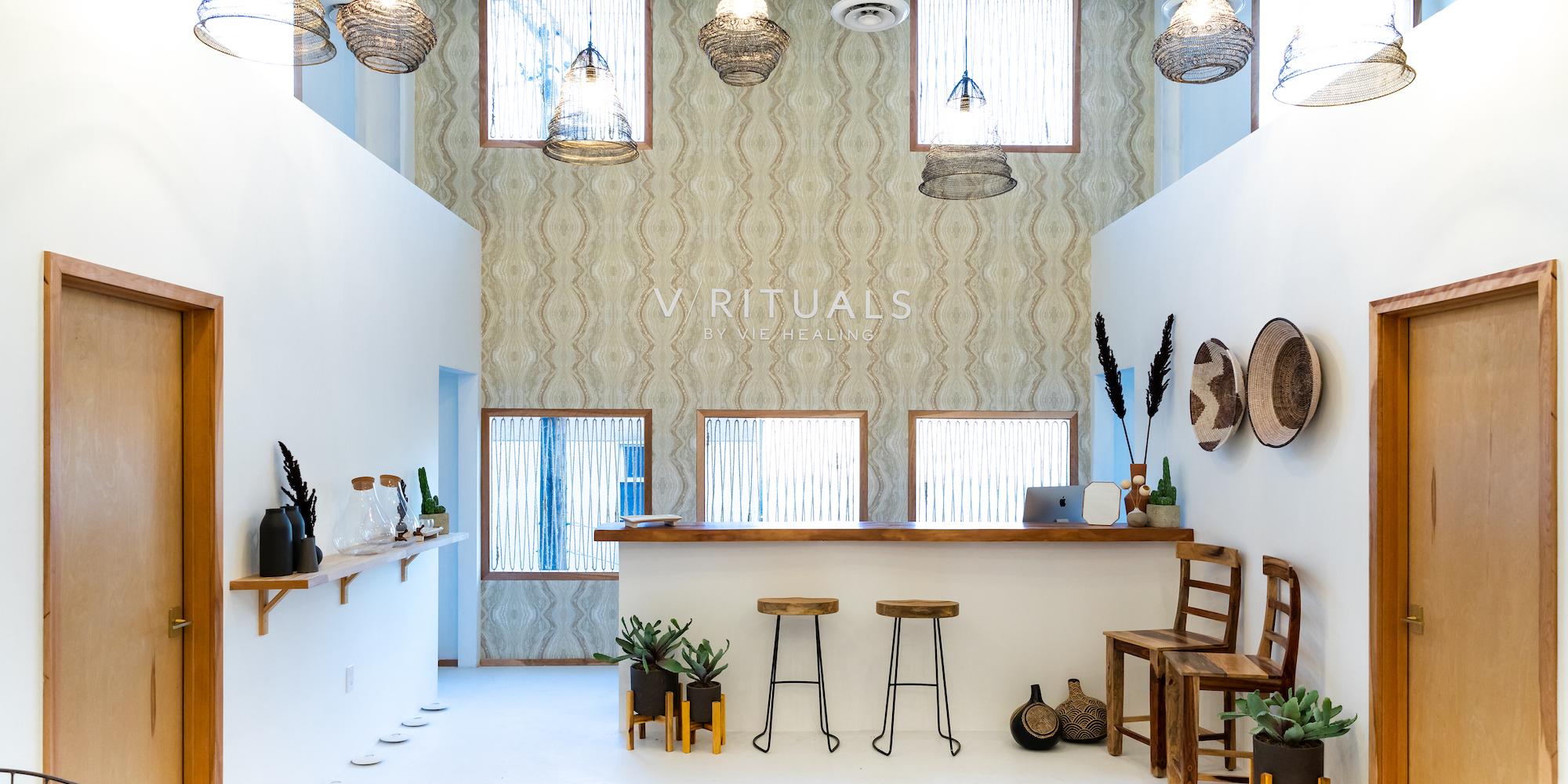 Moxie, Moxa And A Mission: Vie Healing's Mona Dan Opens V/Rituals Spa In WeHo
Vie Healing founder Mona Dan, who describes herself as an acupuncturist, herbalist, tea lover, traveler, mama, holistic lifestyle leader and passionate health educator, is comfortable with many roles. And here's another one to add to her bio: The owner of an expanding wellness enterprise. 
Dan has opened V/Rituals, a 1,000-square-foot spa with four treatment rooms in West Hollywood. The location joins Vie Healing's original outpost in Beverly Hills, which extended to a product line last year that's been picked up by Neiman Marcus. In addition to acupuncture, the services provided at the spas feature emotion-focused therapy (EFT) tapping, cupping, reiki and moxa or mugwort burning to boost adrenal activity.
V/Rituals endeavors into a service area that it's predecessor didn't attempt: traditional aesthetics treatments such as peels and facials priced from $79 to $99. Overall, prices for single treatments range primarily from $30 to $130. Tricia Dikes, a celebrity aesthetician known for customizing peels, will be performing treatments at the spa starting next month. If that weren't enough, Dan mentions V/Rituals has two practitioners – Micki Jackson and Heather Castagno – trained in a form of Chinese medicine she called Tung style.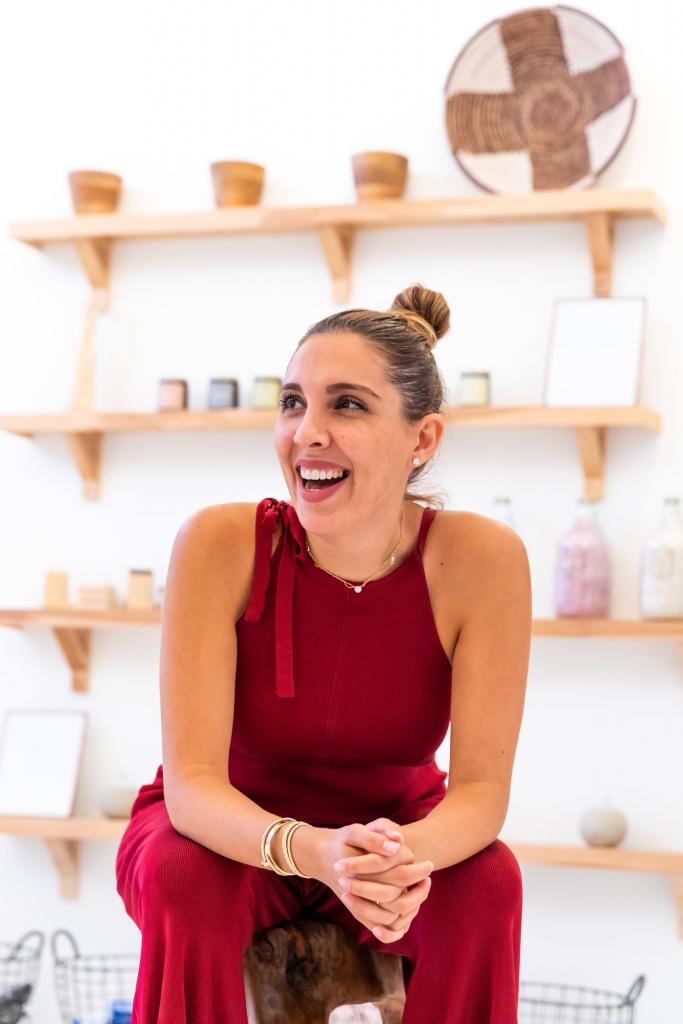 Dan opened the first Vie Healing location four years ago in Beverly Hills, where she cultivated her now signature mix of Chinese medicine and alternative healing treatments like 24-karat gold ear seeds. She poured $200,000 into building her new outpost and is satisfied with the organic traffic V/Rituals has seen since opening its doors last month. She will begin to advertise soon to boost the buzz around it.
V/Rituals has a retail space that carries Vie Healing's products, and Dan is still working on getting the line placed with other key retailers. She's in the process of getting Vie Healing certified to sell in the European Union in order to launch with Cult Beauty. Dan is also in discussions with a major hotel group to put the brand's products poolside. 
Dan is continuing to add products to Vie Healing's eclectic assortment, specifically ones that will allow customers to bring V/Rituals' healing approaches home, notably the mugwort-heating technique dubbed moxibustion in Chinese medicine that Dan says "boosts immunity and warms the body to encourage circulation and immunity and really true wellness."
Vie Healing will release an at-home moxa kit in the beginning of 2019. Until then, interested parties can visit V/Rituals for a $20 moxa treatment as an add-on service.