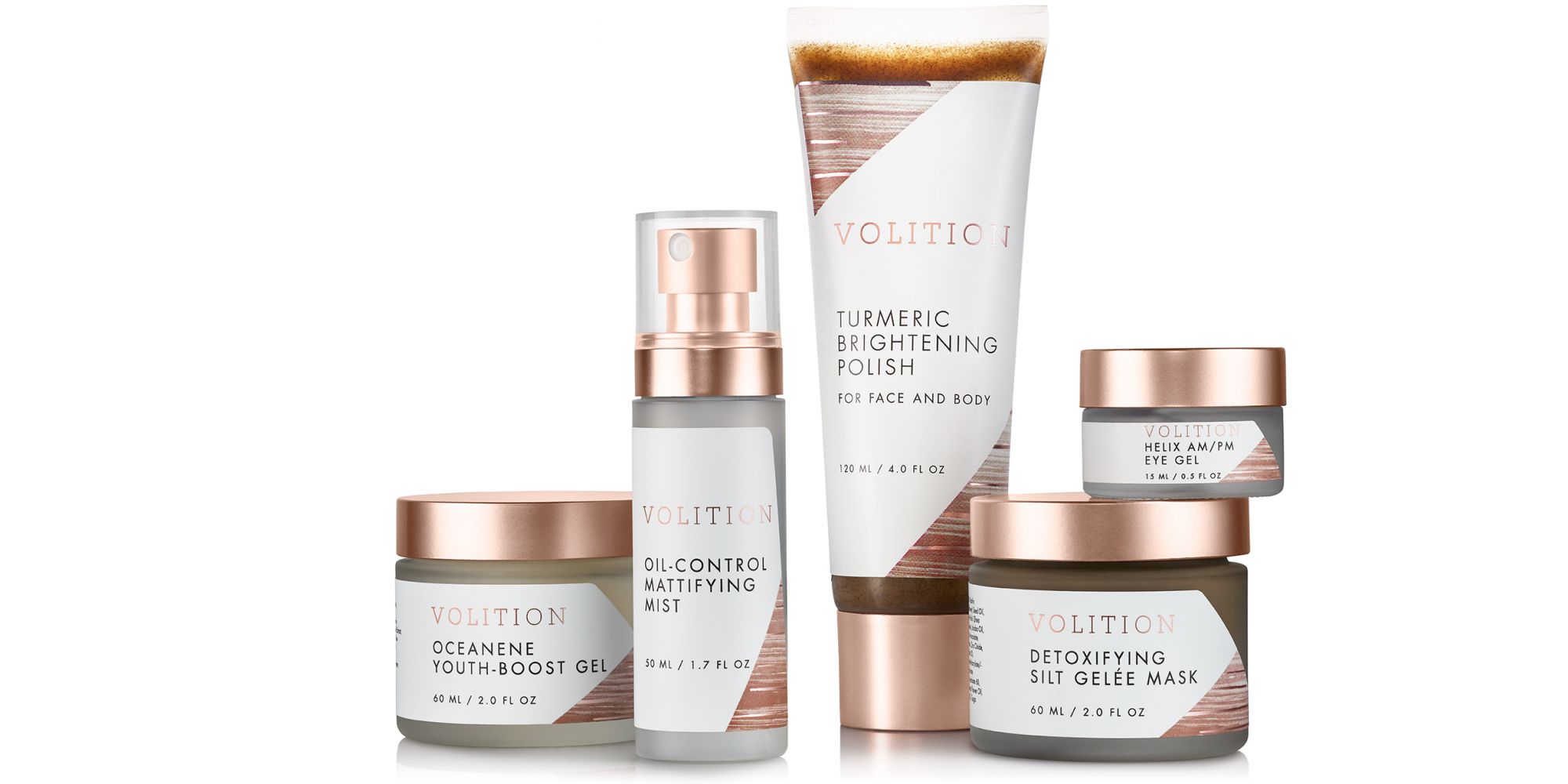 Volition Beauty Allows Individual Consumers To Create Products With Major Mass Appeal
Former investor and self-professed data geek Patricia Santos wasn't the most likely candidate to launch a next-generation beauty brand. "I don't think I ever thought that I actually could do it," she says. "It's a nice, safe place to be an investor and to not actually have to run the companies yourself." Santos stepped out of her comfort zone in 2016, when she launched Volition Beauty with former Algenist colleague Brandy Hoffman. Volition's line of nine skincare products, which leverages an online community of over 300,000 people for product development purposes, is now sold at Sephora nationwide and has plans to soon expand internationally.
Beauty Independent talked to Santos, who leads Volition as CEO, about the formula for crowdsourcing beauty formulas, how to convince male investors to bet on a beauty brand and why she's in it for the long haul.
What is your background?
My undergrad was in econometrics, which is like early-stage data science. I always thought of myself as a data geek, a finance person. When I thought about being an investor, [I thought], "I'm the finance person. I know my way around money. I know how to take numbers and figure out whether they make sense, but I'm not the person that can actually run a company or decide on product or come up with marketing." Instead, I sat in awe of all the amazing entrepreneurs who I met while being an investor and always thought, "You guys are killing it, but I don't know how you sleep at night."
What made you decide to take the entrepreneurial plunge? Was it your co-founder?
We were at a previous skincare brand together. She ran manufacturing and operations. She had all the experience of running and building early-stage brands, and I came from the investor side. We bonded about all the things that we really wanted to change within the brand process. The product development process was something that we continually talked about and thought through how we could improve it because coming up with newness as a brand is really hard. [It's hard] deciding what your initial product is going to be or your new launches are going to be.
She came at it from the point of view of, there's a ton of innovation out there from the labs and the chemists, [and] this whole network of consumers who are getting more and more educated about ingredients. She was seeing it from the brand side. You launch your product, and all of a sudden people are like, "Why did you use this preservative system and not this one?" There's so much ingredient knowledge out there. We saw [that,] not only is [the consumer] enthusiastic, but she's smarter now. How do we bottle up that intelligence? How do we make it inform our decisions as a brand? How do we make a better brand by using that enthusiasm, growing knowledge, hunger for personalization and hunger for participation with your brand? That's how we came at it. That was really the beginning of Volition.
What is the process for submitting product ideas, voting on them and producing them at Volition?
You submit an idea on our online platform. We'll walk you through certain questions that we need on our end to vet that idea. Then, our internal product team and our network of top labs vet those ideas, start coming up with formulations [and] ingredients, and thinking through how we make this a reality. You're partnered with a lab [who knows] how to make that [product], which is basically every entrepreneur's journey, but super fast.
We know the best labs who do body or the best labs who do hair. A lot of that is, for the beauty entrepreneur, a bit of a black box. You [start] with a Google search, which is never really the best way to go about bringing your product to life unless you're a chemist yourself.
So, you submit your idea, then we partner you with a top lab. Once we get to a prototype, which the innovator is very, very involved in approving as we go through iterations of that, then, it goes up to campaign on our website. But we don't only use the [website] campaign. We also use our social channels to get the word out, and we expect the innovator to help get the word out with her community, friends and family. We've had innovators talk to their local press and be like, "Hey, I'm sending an idea to Volition, and it's up for campaign." I think the press love those [stories], and we've had nothing to do with it.
For some products where we're seeing real momentum, we get behind it and support [it]. But, for a lot of the initial marketing, we've been blown away by the entrepreneurship and hustle that our innovators have shown. It's amazing. I came from venture, so I always loved entrepreneurs, and was always in awe of what they could get done, but, we see that everyday at Volition. It's so cool.
Once it goes to campaign and people vote, we also look at engagement on our social platforms, and the momentum of the product. The campaigns that win get [products sold on our website and, then, taken to our retail partners.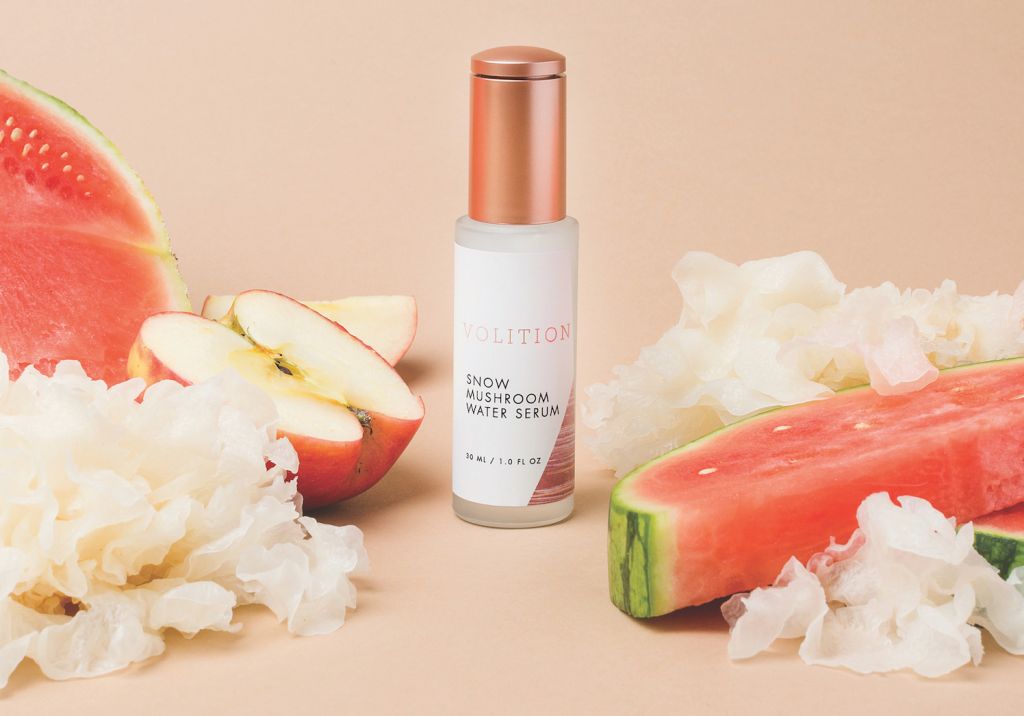 How long is the period between a product idea winning and the product becoming available?
It depends. We've been getting into some technical products. For example, we just launched an SPF. SPF does take FDA approval. We've been seeing a lot more submissions around devices, which will require tooling. When we first started, it was a complete white space. We didn't have a face moisturizer. We didn't have a cleanser. So, we were getting submissions around those product categories, which are pretty easy to activate. For the basic products, we can get from submission to sale [in] four to six months.
Were there great product ideas that Volition didn't end up going forward with?
We were blown away by the number of submissions that we've been getting over the past couple of years, and I think it does speak to the incredible knowledge and entrepreneurship out there among beauty consumers. We've actually had to hold back quite a lot because we weren't big. We didn't want to inundate our community of voters and social followers with a thousand products to vote on because nothing would win. We are holding back hundreds of ideas at the moment. Having said that, there are ones that we've launched that have not won.
When that happens, that idea actually reverts back to the innovator. Say you submitted an idea for a body oil, and the community didn't support it. We've gone one of two ways. The first way,  we take the community response and we say, "How do we launch version 2.0 of this?" [That] is what we did with our Mattifying Mist. It didn't win. We reformulated it because we were getting questions around the alcohol content. We launched version 2.0 and, now, that's one of the products that at Sephora, and it just won the Teen Vogue [Best] Acne [Treatment Product] Award.
We're super excited about that one. It didn't win the initial votes, [but] we can make the product better. That's the beauty of working directly with the consumer. We figure out, Why didn't you like this? What could we do better?
Then there are times when it was too crowded of a market or maybe another brand launched something similar earlier, and it becomes not as differentiated. In those situations, the idea goes back to the innovator. Volition doesn't own it. They are free to do what they would like with that idea. If they really believe in it, they go ahead and commercialize it.
Are your innovators and end users one and the same?
A lot of them are chemists. A lot of them are a beauty editors. A lot of them are bloggers and influencers who have a point of view on their community and what their community wants. A lot of influencers realize that they built their brand and their businesses on their community, so they'd like to give back to them.
The majority of folks have heard about Volition because they've tried a product and loved it and, then, heard a real woman is behind the product. They open the card [with the product], see the innovator's story, learn about what we do and turn around and say, "I've been noodling on this for a while now. Here you go."
Where is Volition sold?
We've been on QVC since August 2016. Then, we launched in Sephora a year later, August 2017. We launched on Sephora.com, Sephora.ca and about 47 stores with endcaps with five products. Just this April, we launched in all [U.S.] stores, and we should be going international with them by the end of the summer.
How many stockkeeping units does Volition have currently? Are they all at Sephora?
We have nine SKUs. We had seven and just launched a new product, the Snow Mushroom Water Serum, with [Sephora], and we launched a kit with them. 
The reason a lot of folks love our [Helix AM/PM] Eye Gel is it's formulated to work under makeup because it came from a makeup artist. That's the perspective that our community and our innovators bring to the product. It's the real-life use case for the product. Lindsey and her eye gel, it was about, why can't I have a super-powerful, anti-aging eye gel that's not a heavy cream that I'm only supposed to wear at night? The concept was born as this perfect primer, but also powerful anti-aging product. So, we put that in a kit with the Oceanene, which is a perfect a moisturizer and primer for under makeup, especially for the summer, called our Invisible Heroes Kit.
Sephora has been an amazing partner for us as we build the brand and get the word out. They're incredibly supportive, and they love the concept of crowdsourced beauty because they are this mecca of fashion and beauty consumers. Luminizing Shield was co-created with their community. They asked them, "What do you guys want Volition to launch next?" Everyone said an SPF. That's the magic sauce behind the Luminizing Shield, and why it sold out in 48 hours. Our Snow Water Mushroom Serum will be part of their campaign this month around some of their Clean Beauty brands highlighting good-for-you, natural ingredients like mushrooms, teas, etc. Volition gets a lot of very interesting ingredient submissions from beauty DIY-ers (like the Snow Water Mushroom Serum Innovator) and from our diverse, global community (the Turmeric Brightening Polish) so we like how Sephora is shining a spotlight on these "new" ingredients in skincare.
That seems like a dream come true.
No, not really. At first, we were like, "This is awesome." Now, we're losing sales. We've got to manufacture, up our buys.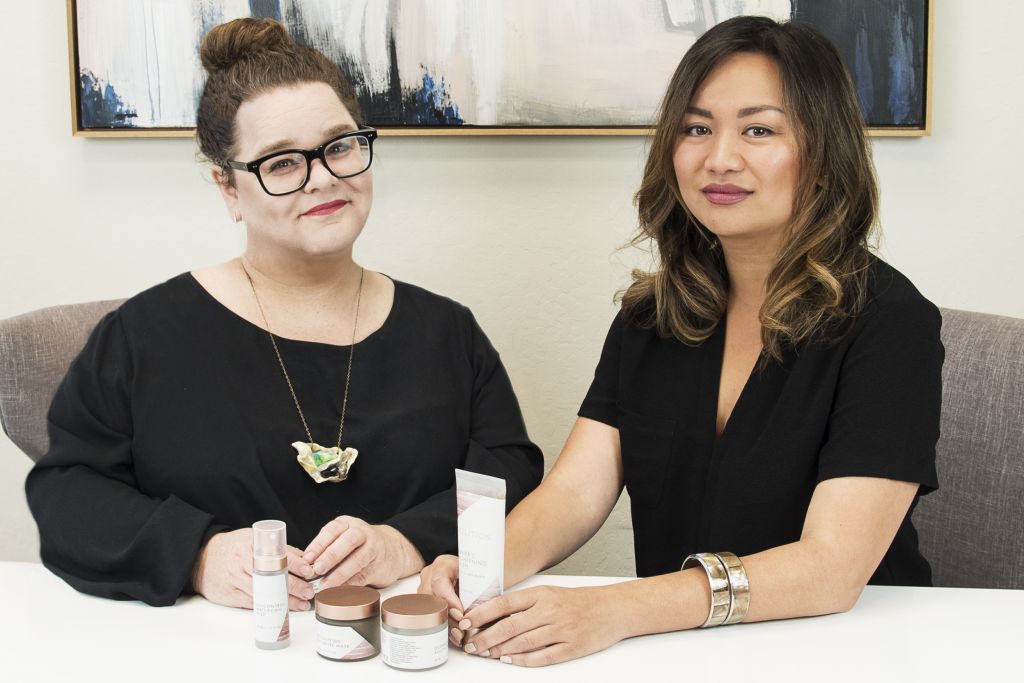 Volition has had amazing press coverage. How do you approach press?
The whole concept of empowering entrepreneurs, of building a brand around community, is basically a new paradigm. Glossier has hit it out of the park by tapping into their community for feedback. Because we are this creative platform, we hit inclusion, diversity and democracy right on the head in terms of what our brand stands for. I think there's this underlying trend of all of those factors bubbling up that helps us have great stories.
Has there been a setback that you've had to overcome?
We haven't had a product fail yet because we built algorithms on the backend of the platform so that we would get predictive data before we actually launch a product. Candidly, fundraising hasn't been easy. I thought we would be able to raise a whole bunch of institutional capital right at the get-go. But it's really hard to pitch a beauty brand to a boardroom of male investors. We've had male investors basically trying to insinuate that women didn't know what they want when it comes to their beauty products and just need to be told. Brandy started packing up her stuff either to leave the room or throw it. I was like, "OK, we're going. Thank you."
One of our [male] advisors said to me, "When you go in there, you have to explain to them how much women love beauty." Really? It's a $370 billion dollar industry growing at a 25% CAGR [compound annual growth rate] year-over-year. That's not enough to make somebody realize how big of a market this is? He was like, "No. You should tell them, for women, this is their golf."
That was hard. When I was an investor, I managed to do [deals with] a bunch of very female-focused companies. Lululemon was the first deal I worked on. I was, at the time, the only woman investment professional at the fund. The reason I was able to do it is it had great sales growth [and] amazing unit economics. It had all of the check marks, all of the data investors like to see. If you have the data and you have the right story, it's possible to get a very female-focused concept through seed funding, but it wasn't easy, especially with the institutional funds. So, instead, it was a bunch of seed angels. 
Is your goal to sell Volition?
We're too early to think about that. You have to get the brand to the point where it would be OK living without the founders. That's when Kate Somerville is enough of a brand that it doesn't matter whether or not Kate Somerville or like Bobbi Brown [at the brand Bobbi Brown] is running the company. Then, it's OK [for founders] to sell. I don't think we're anywhere close to that. We're a small team. We've got a long road ahead. You have to be in it for the long haul. 
One of our [male] advisors said to me, "When you go in there, you have to explain to them how much women love beauty." Really? It's a $370 billion dollar industry growing at a 25% CAGR year over year. That's not enough to make somebody realize how big of a market this is? He was like, "No. You should tell them, for women, this is their golf."
If you could have anyone in the world design a product for Volition, who would it be?
I think we found her: Deanna Pai. She used to be the Cosmopolitan beauty editor, and she got liver cancer when she was 27. When we were starting Volition, we were pitching her to cover the brand, and she said, "You know what, I have the perfect product for you. I knew that I was going to lose my hair, so I had my wig all picked out for after chemo, but I did know I was going to lose my eyebrows." We designed Mission Brows with her.
She wrote all about going through her cancer struggle, and the fact that Volition was able to help her co-create a product meant a lot to her. I feel like it's something that the beauty industry would otherwise have ignored. Beauty is all about glamour and looking amazing. There's so many fake eyelashes out there, but nobody thinks about the underserved—people who have alopecia or just went through chemo or had cancer and [lost] their eyebrows. For me, she embodies everything that we do at Volition: the creativity, and the inspirational story of being inclusive and diverse.