Vow Beauty Delivers Serious Skincare That Doesn't Take Itself Too Seriously
Tangie Griffin proves serious skincare doesn't require an AARP card. The 36-year-old sought out advanced remedies long before marionette lines and crow's feet typically set in, and even formulated her own under the brand Vow Beauty.
"In my late 20s and early 30s, I started to visit the dermatologist because I wanted to use more effective products and take things to the next level. Unfortunately, my pocketbook didn't agree," says Griffin. "A lot of the products that were suggested were really expensive. I went online to see if I could recreate them at home. I'm an attorney, but I'm always open to growing and pursuing new challenges."
Developed outside normal work hours, Griffin devised Vow Beauty's products to pack a punch without punching holes through skincare shoppers' wallets. While the prices of some vitamin c serums soar past $100, the brand's For Better…And Even Better 20.5% Vitamin C Serum can be purchased for $50 with higher potency than standard vitamin c skincare. Another forceful product, Something Borrowed…Something BHA 2% Toner, is $28.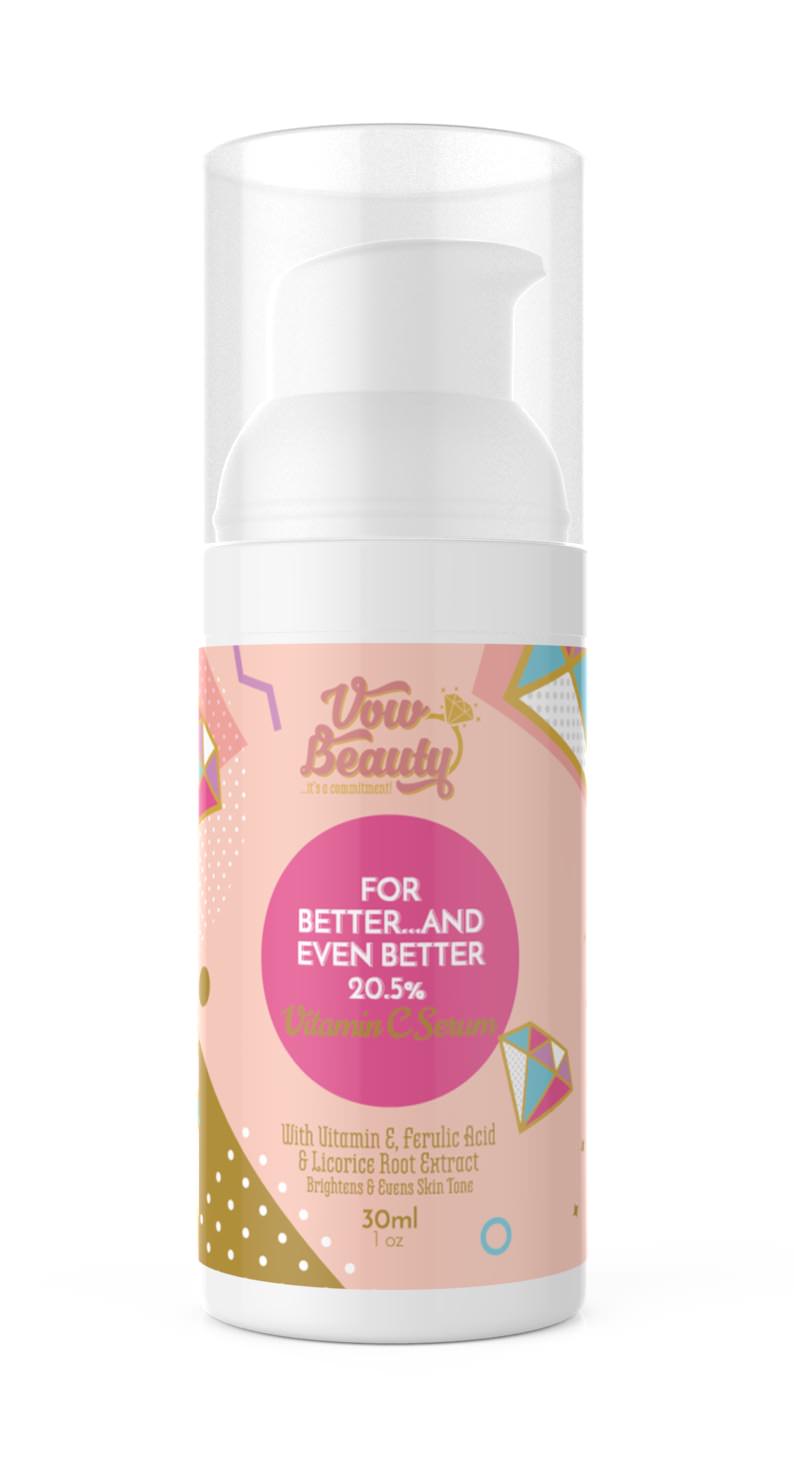 The prices shouldn't frighten millennials without the bank accounts of their older counterparts. Griffin believes she can woo them to Vow Beauty with its affordability, snazzy packaging veering in the opposite direction of most buttoned-up science-y skincare design and a message of prevention, which she's taken to heart to achieve impeccable skin. Griffin has received countless compliments on her radiant face since she began slathering her own products on it about two years ago.
"Most of the focus has been on color cosmetics – and we all love color cosmetics – but the angle I try to come at millennials with is to say, 'Yes, color cosmetics are great, but your makeup will look better if your skin is in a healthy, glowing state,'" she says. "Oftentimes, I will look through YouTube, and some of the influencers are at a place where they have to use makeup to feel good about the way they look. Prevention is key."
Griffin is honest that luminous skin isn't achieved overnight. Vow Beauty's name and its product monikers allude to marriage, and convey her stance that skincare products, no matter how good, don't deliver benefits if used fleetingly. She tells people they need to be consistent with Vow Beauty's products for at least 30 days to see results. She's even having social media influencers try them for a month before putting up posts.  
"It is a commitment to come home every night, take off your makeup, apply your serums and stick to a routine," says Griffin. "A lot of my products are exfoliants that exfoliate the top layer of your skin to reveal the layer underneath for healthier looking skin. Continued use helps address fine lines, wrinkles and dark spots."
"It is a commitment to come home every night, take off your makeup, apply your serums and stick to a routine."
Vow Beauty's products make the commitment easier by not being overly harsh. Griffin paid special attention to the pH levels so the formulas are pretty gentle, although she notes tingling on the first application is common. Vow Beauty avoids alcohol, parabens, fragrance, dyes and phthalates.
Griffin, who has poured thousands and thousands of dollars into building Vow Beauty, is targeting specialty beauty retailers like Sephora and Ulta Beauty for distribution. "Vow Beauty is a brand that's really taking clinical skincare and making it more accessible," she says. "Beyond just growing the brand financially, these products at these price points can help women feel good about themselves and feel that they are putting their best face forward to the world."