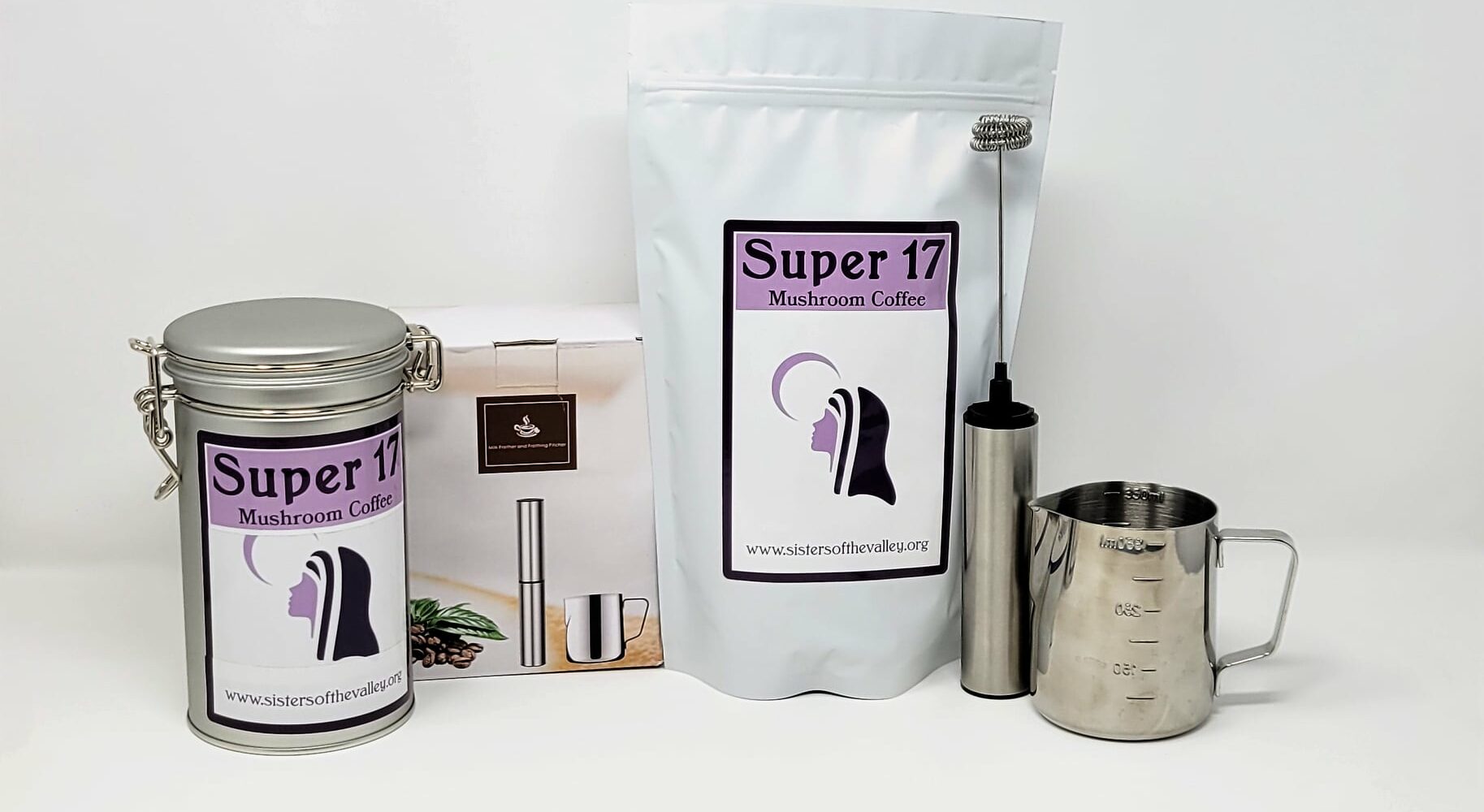 "Weed Nuns" Sisters Of The Valley Expands Beyond CBD With Mushroom Coffee
The pandemic has dealt heavy blows to many businesses. Not even Sisters of the Valley, also known as the "Weed Nuns," maker of CBD wellness products, was divinely protected from its negative impacts.
Sister Kate, a former high-flying consultant who established a nonprofit cannabis collective in 2009, started Sisters of the Valley in 2014. Active in the Occupy movement of the aughts, she sought to form a feminist enclave that could sustain itself financially. The sisters behind Sisters of the Valley aren't Catholic nuns. They're part of a non-religious organization fashioned after the Beguines, an order of Christian lay religious women that emerged in the Middle Ages who were inspired by monks to lead communal and religiously devoted lives. Believing in the healing powers of plant medicine, Sister Kate began selling CBD products in January 2015 to support Sisters of the Valley. It functioned as a one-woman show for nine months, at which point Sister Kate shares a second sister showed up on her doorsteps. In its first year of business, Sisters of the Valley generated $60,000 in sales.
In the 15th month of Sisters of the Valley, two more sisters came. In its second year, the media discovered it. Increased awareness played a role in boosting sales in year three to $750,000. In 2019, sales jumped to $1.2 million, but CBD market crowding and the coronavirus caused sales to dip to $700,000 last year. This year, they're forecast to be lower yet. The stress of it all hasn't been welcome. Three of Sisters of the Valley's most senior sisters exited: two retired and another ran away, taking one of the group's cars with her. Six sisters remain at the order's outpost in California's Central Valley. Globally, there are 25 sisters and five brothers between the United States, New Zealand, Mexico, Denmark and Brazil.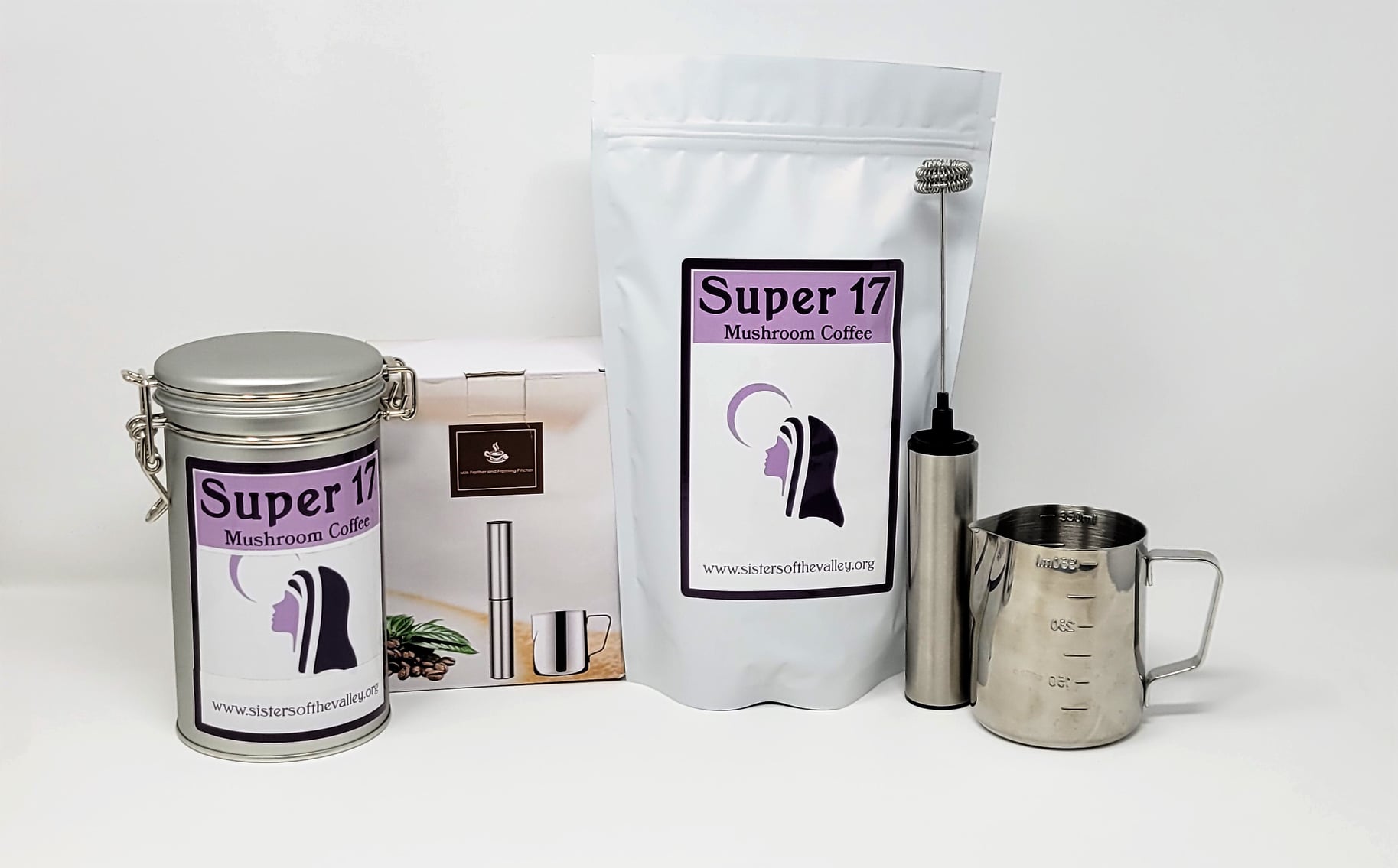 Sister Kate isn't letting pandemic strife stop her from figuring out ways to strengthen Sisters of the Valley's business and address its customers' issues naturally. The company is diversifying beyond CBD. "We started buying anything that looked like it would handle anxiety or mood stabilization, and combining those spices and herbs and roots and mushrooms into drinks or just adding it to the regular diet of the sisters," says Sister Kate, adding the sisters spiked their coffee with a mushroom and root powder concoction. "We found very quickly, within two or three weeks, if you had a cup or two of mushroom coffee in the morning, we all started exercising more, and it made a big difference in how well you exercise. Then, we noticed other things like mental clarity and calmness." 
The sisters' experimentation with mushrooms kicked off in November and, by February, they were talking about how to market a mushroom product, Sisters of the Valley's first non-CBD offering. This month, Sisters of the Valley is launching Super 17 Mushroom Coffee, a powder designed to be mixed into coffee, other hot beverages and smoothies. It's available for pre-order on Sisters of the Valley's website and shipping next week. The 17 in its name is a nod to the product's 17 plant-based ingredients: cocoa, black tea, reishi, lion's mane, cordyceps, turkey tail, chaga, shitake, ashwagandha, turmeric, salt, ginger root, cardamom, cinnamon, nutmeg, cloves and black pepper.
Sisters of the Valley has plans to grow mushrooms to use in its Super 17 Mushroom Coffee. The brand grows hemp used in its CBD Gelcaps, CBD Infused Oil and CBD Salve, a product that accounts for half of its annual sales. Sister Kate says Sisters of the Valley will work its way up to cultivating mushrooms. She explains, "We need different microenvironments for the mushrooms, which we started to build." The buildout will take time and money. So, for the launch of Super 17 Mushroom Coffee, Sisters of the Valley sourced organic spices, herbs and roots from suppliers it's partnered with for several years like Starwest Botanicals. The sisters mix and package Super 17 Mushroom Coffee at their facility. According to Sisters of the Valley's website, its products are "saged to the moon cycles, set on the new moon, and bottled under the full moon."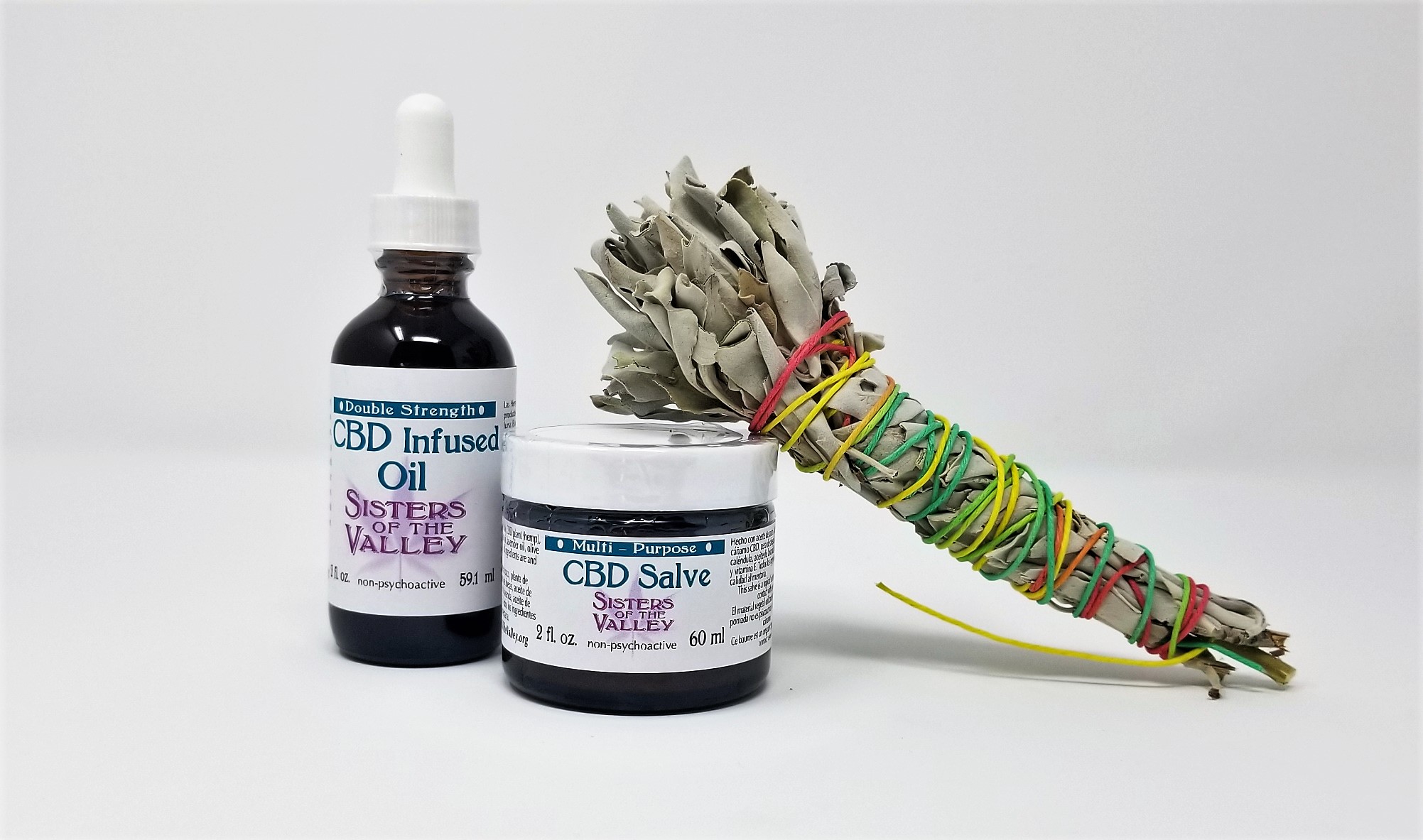 Sisters of the Valley's CBD topical and ingestibles range in price from about $10 for a small salve to over $200 for a 100-count bottle of 25-milligram CBD capsules. Super 17 Mushroom Coffee sells for about $50 for almost 50 servings or $85 for a 94-serving pouch. The brand's business is mostly via its site and the sites of various sisters groups around the world. "We want to have this medicine made local because we believe cannabis is like honey and local is best," says Sister Kate. "Ultimately, we'd like to have the German people buying medicine that is grown and made by the sisters in Germany. We have a vision of worldwide enclaves, but, in the meantime, we're doing stuff like affiliate programs where people can earn a commission by doing referrals, which we've been operating for two years."
Sisters of the Valley is hardly the only company seeking to move beyond CBD to lift revenue and reach. Undefined, Winged Women, Standard Dose and Poplar have pursued similar tactics as selling hemp-based products has continued to be challenged by murky legislation, and restrictive payment processing and technology companies. In May, the Cellular Telecommunications and Internet Association or CTIA, a trade organization that monitors sex, hate, alcohol, firearms and tobacco content and reports violations, added CBD to its list of banned text content, leaving CBD companies unable to employ SMS messaging to promote and sell their products.
This story was updated Friday, Sept. 3.