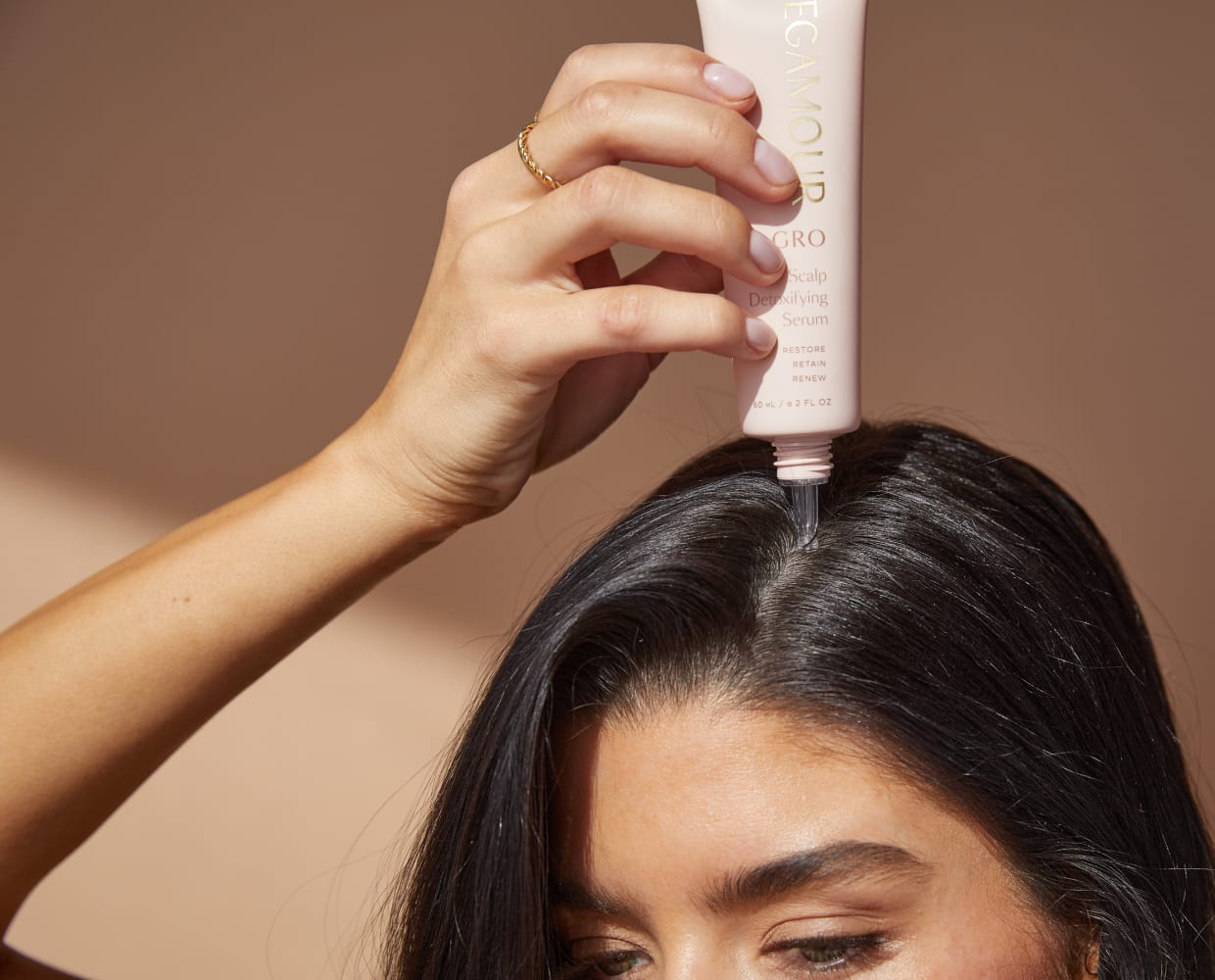 What Founder Dan Hodgdon Learned From Past Stumbles To Build Vegamour
Vegamour founder and CEO Dan Hodgdon lived a lot of lives prior to launching his multimillion-dollar haircare band.
By the time he was 17 years old, he had already moved to 20 different places. "I lived in Saudi Arabia, Thailand, Indonesia, Australia and really had the opportunity to see a lot of different cultures and see how different people around the world lived," he said during the first part of a three-part Beauty Independent In Conversation Spotlight webinar series on Vegamour. "I saw various levels of poverty as well as the opposite extreme."
Hodgdon's wife, Lisa Gillespie, who joined him for the webinar, similarly has a worldly perspective. She spent her childhood in Laos, Indonesia and Thailand, where her father is from. The two met in ninth grade at a school in Bangkok. Their experiences abroad inform their international outlook on business.
Early on, they ran Xibit-A, a Batik clothing line that originated in a mall kiosk, and Akhassa, a skincare line founded in Thailand by a duo of French women. Gillespie also pursued a professional ballet dancer career while Hodgdon dabbled in several more entrepreneurial ventures, including an international trade publication, a production company, a web development agency and a web audience measurement system. Some were successful. Some were not.
"My life feels like it was a series of accidents," said Hodgdon. "I feel like I'm the Forrest Gump of the beauty world, and that I happened to be in these different places at different times and somehow all of these experiences kind of came together and allowed us to build this company that became Vegamour." Ahead, we spotlight key lessons from his past that impacted the brand.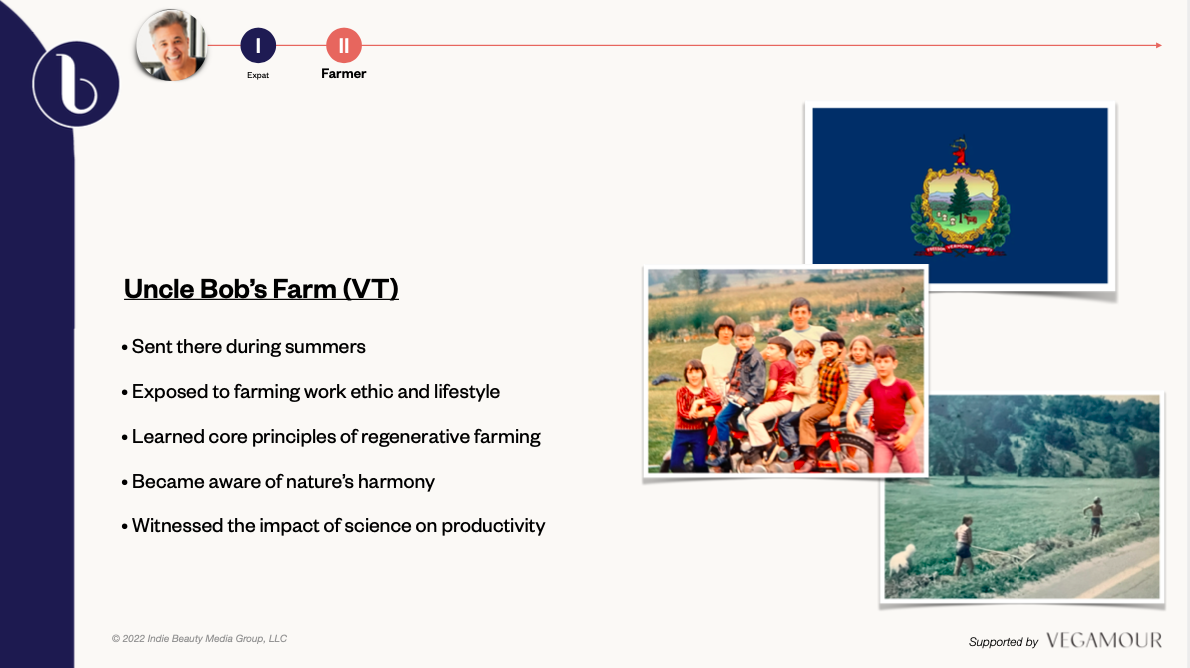 Sourcing Ingredients Sustainably
Hodgdon describes himself as a "jack of all trades and master of none." He picked up a love for science and botany working on his uncle's farm as a kid. He said, "I learned that nothing grows in a vacuum, there's an ecosystem that has to be balanced." His interest in science led him to study biology at Georgetown University and was advantageous in his guidance of Akhassa. Hodgdon connected with farmers in Northern Thailand to secure active plant ingredients.
"That's where my background in agriculture came in," he said. "The soil has a different impact on different strains, and we had to make sure that we had consistency in that by setting up sustainable supply chains that were able to funnel ingredients so that we would get the same results when we would manufacture products."
Sourcing ingredients sustainably became a focus for Hodgdon. He traveled to Africa to scout farmers for the marula oil used in the brand Marula by John Paul Selects and partnered with nongovernmental organizations to implement fair-trade practices.
"You can use proven actives that have clinically tested results and be sustainably sourced without harming the environment," said Hodgdon. "Customers are happy with the results because they see the difference, and then you get repeat business from that."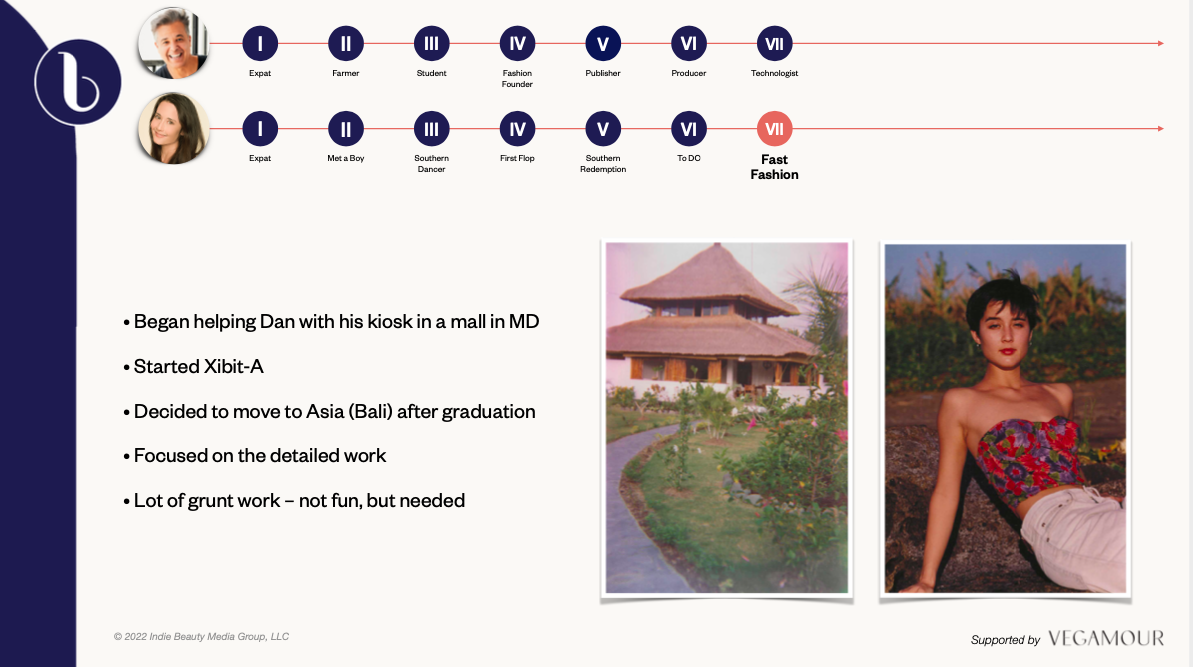 Setting Up Production Properly 
It was tricky to scale Gillespie's and Hodgdon's previous brands without production in the U.S. "We were manufacturing in Thailand and, to get these products over to the states, it required a lot of energy, and it took a lot of focus away from other things like pushing the company forward," said Gillespie, speaking of Akhassa. "And, then, just because you have the same ingredients does not mean you get the same product in the end depending on the factory.
The pair encountered a similar issue with Xibit-A. "Something that we were doing that was a good idea in some ways was to use authentic products from Thailand that are handmade there," said Gillespie. "It made things really difficult if you're trying to scale it." Gillespie and Hodgdon wound up buying a loft in California to host a local factory in order to cut down on high shipping costs, but the decision came a little too late, and the brand folded.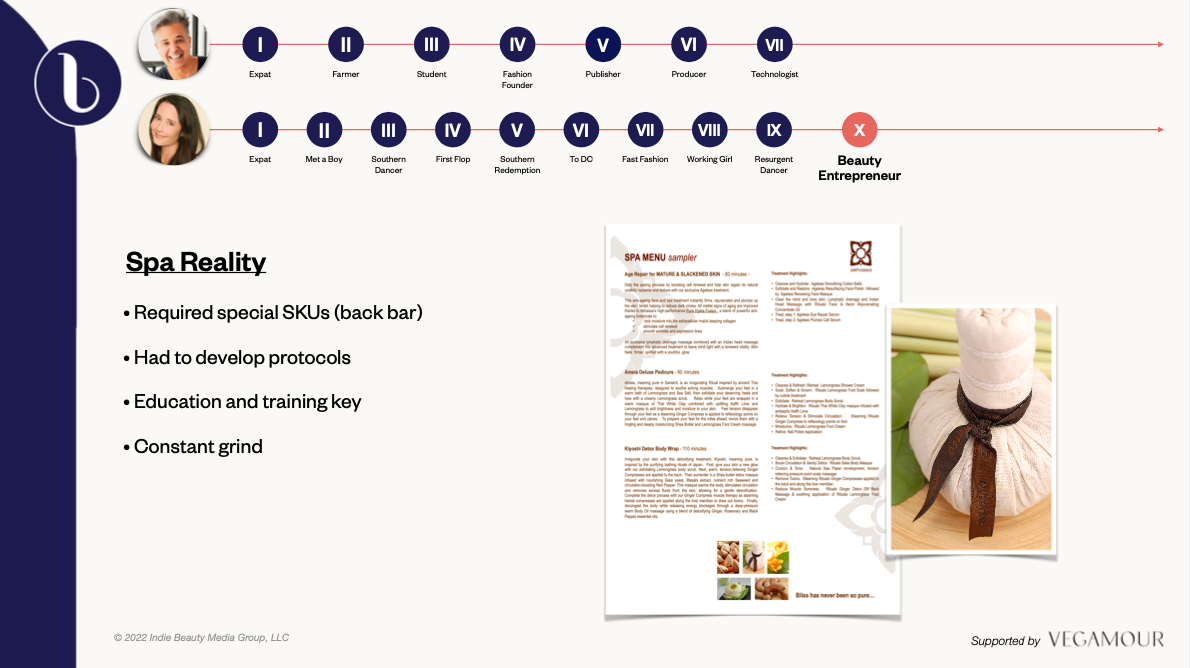 Being Realistic About Retail
Hodgdon believes retail partnerships can bring a brand to new heights if they're executed properly. He helped bring Marula by John Paul Selects to Sephora. At the beauty specialty chain, he learned retail support from a brand is essential.
"No matter how good the products are, you actually have to commit resources and advertising dollars into marketing and to fill training and fill teams education," he said. "John Paul liked to run things really scrappy, and it became evident that, without that support, it would be difficult to succeed compared to and alongside other companies that were making those investments."
Hodgdon noted that retailers will occasionally make suggestions about brand positioning and emphasized it's OK for brands to push back if they don't feel the suggestions align with their convictions. He said, "No one really knows your brand like you do, and I think, in order to be authentic, you have to stick to your core values and who you think you are as a brand and what your goals are."
The right distribution partners are critical. Hodgdon and Gillespie have dealt with plenty of the wrong ones. At Akhassa, the main distribution avenue originally was trade shows, but Gillespie and Hodgdon realized they had to branch out from trade shows."With skincare products, because our margins were so small, we needed to do more volume," said Gillespie. "There was a lot of interest from spas, so we pivoted over quickly." However, spas required spending on staff education, and Akhassa didn't necessarily garner returns on that spending.
Maintaining An Optimistic Outlook
Reflecting on a number of his past ventures closing, Hodgdon said he views them as stepping stones rather than failures. "The takeaway from these experiences, from these bumps in the road, are actually that, if you decide to learn from them instead of being resentful and bitter, you can apply it to the next venture," he explained. "You have to get up and try again."
Hodgdon's perspective is that optimism is essential to keep going—and it's always a nice to have a plan B and C, too. An understanding life partner is a bonus. Gillespie chuckled, "I have a high tolerance for highs and lows, and I don't mind a bit of adventure, which was always the case with my husband."