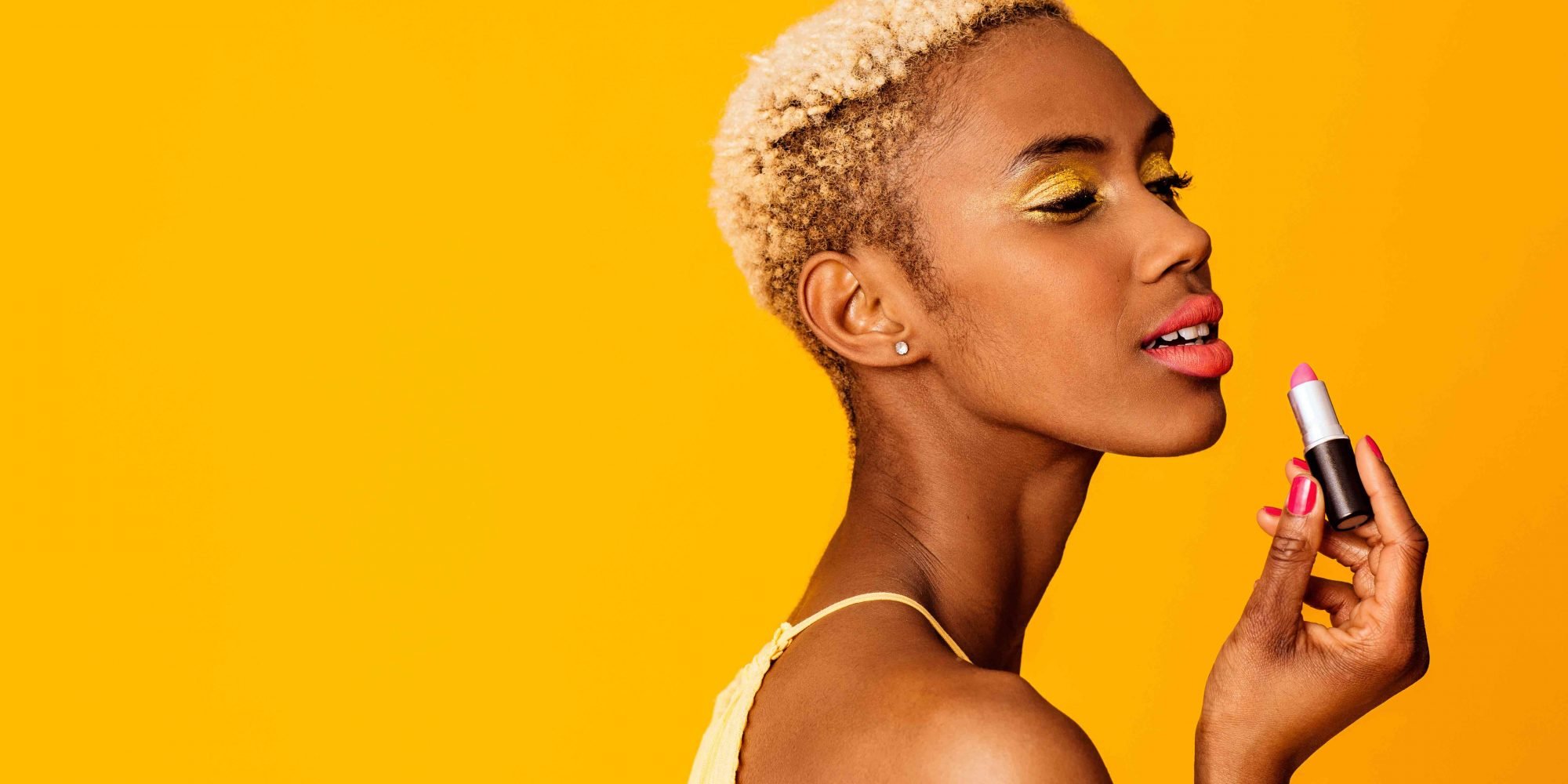 Will The Lipstick Effect Hold During This Economic Downturn?
Vannett Li, a senior strategist at San Francisco branding agency Bartlett Brands, doesn't usually primp for the several Zoom meetings she participates in per week lately. However, if she feels a video conference demands extra professionalism, she might emphasize her eyes with a bit of eyeliner. Much more than that is out of the question.
"Dressing up too fancy doesn't seem appropriate now," says Li, who can't recall a single person she's communicated with via video conferencing that's worn lipstick. "We are getting to a new level of comfortableness of showing up on Zoom without any makeup on." She adds, "We are taking care of our skin—you might notice that your skin is drier or you are getting pimples—but we are not necessarily focused on color."
If Li's practices and observations are any indication, the so-called lipstick effect exhibited in prior recessions may not be pertinent for this one—at least it may not be pertinent for lipstick. Leonard Lauder, chairman emeritus of Estée Lauder, coined the term "lipstick effect" in 2001 to describe the beauty company's rising lipstick sales during periods of financial distress. The rationale given for the effect was that cash-strapped consumers turn to small indulgences as pick-me-ups when they can't buy extravagant luxuries.
Market research firm Kline detected evidence for the lipstick effect through four recessions from 1973 to 2001. As the Great Recession was digging in, Noel Lim, econometrics manager at Kline, revealed that, for every 1% hike unemployment rate in the recessions, women bought $25 million more lipstick annually. "When people feel down, they buy more lipstick," he said. In the Great Recession from 2007 to 2009, though, lipstick sales dipped and, therefore, the lipstick effect as defined to involve them disappeared. Broadened to other products, the effect remained. Kline points out eye makeup demonstrated recessionary growth.
The specific conditions of the present moment—isolation, an interest in health, massive joblessness (nearly 17 million Americans filed for unemployment benefits over the last three weeks), extreme anxiety and possibly prolonged economic pain—are changing adornment. There's a raging debate in the beauty industry about the nature of the changes. Many beauty industry insiders maintain the lipstick effect will be germane to the changes wrought by the pandemic slump, while critics of the narrow notion of the lipstick effect contend the idea behind it will be applicable to different products.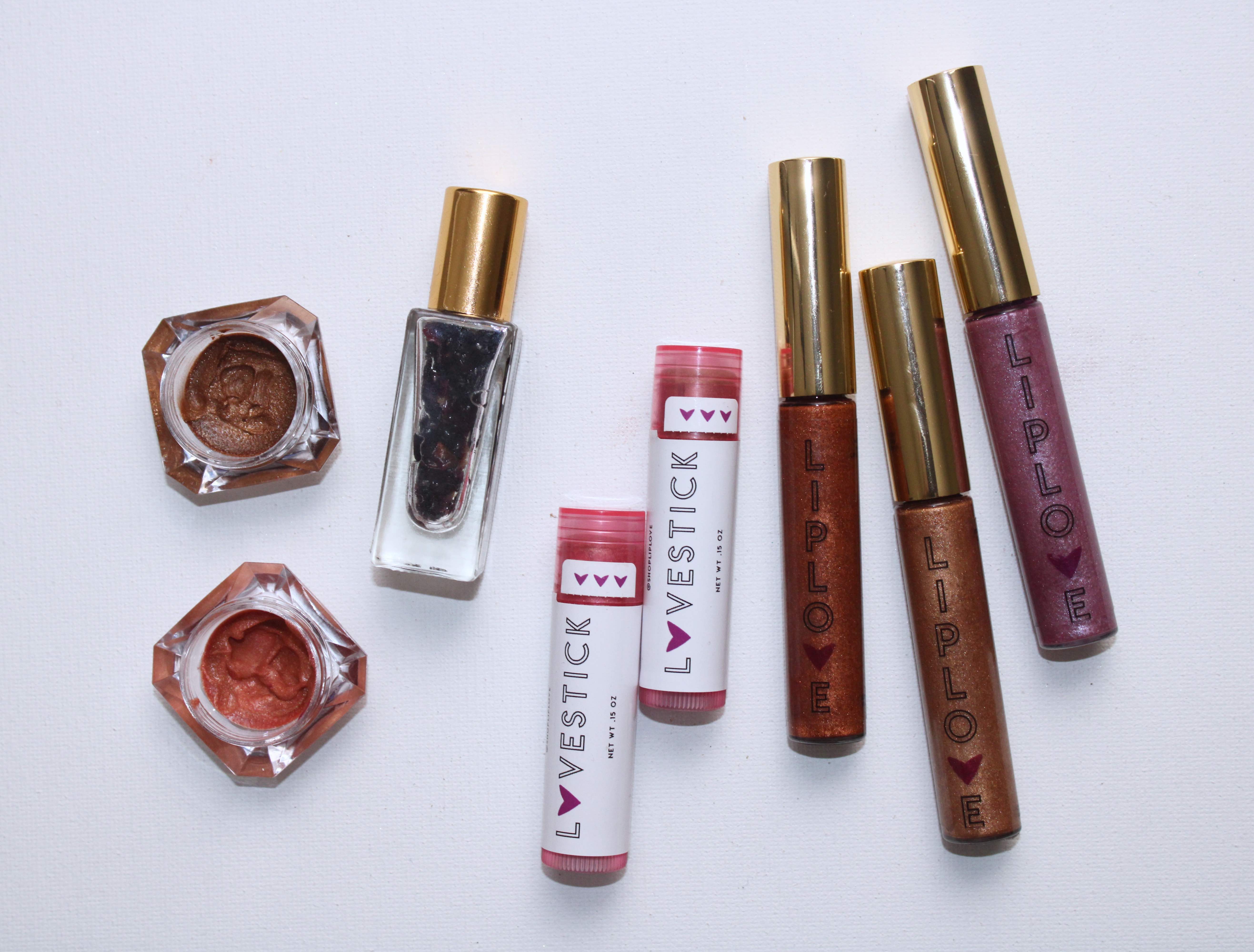 With nail salons shuttered, Carrie Mellage, VP of Kline's consumer products practice, says nail products have gained so far amid quarantines (as an example, nail polish brand Sparitual's online sales have jumped 200% from last year), but posits eye or lip products could perform well once social distancing stops. Rohit Banota, founder of health and beauty branding consultancy StorySaves, created an extensive digital survey to assess current beauty habits, and he's convinced by the 20 responses he's received so far that the lipstick effect won't characterize the beauty industry in the pandemic era. Every responder shared they're using less makeup than they do normally.
"Since there is nowhere to go, why spend elaborate effort and time on makeup as even with video conferencing? You are only dealing with people you know well enough and on a very small screen without being prominent and without the excitement of being the cynosure of hundreds of eyes, strangers and acquaintances alike," says Banota. He figures skincare or body care products could be the lipsticks of contemporary existence. Data collected by consumer intelligence firm Spate suggests Banota could be onto something. Google searches for face masks spiked almost 83% from Feb. 16 to March 29. Market research firm NPD Group noticed that sales of body oils, home scents, nail care and hair color climbed for the week concluded March 28 as prestige beauty sales as a whole cratered 58%. Nielsen's product sales tracking reveals lip cosmetics sales tanked 62.4% for the week closed April 4 from the same week a year ago.
A broader survey by consumer insights company Poshly of 400 respondents corroborates Banota's conclusion about the absence of a lipstick effect. Only 35% of survey takers reported they're using lipstick, and a mere 18% of them said they're purchasing lipstick in the midst of the coronavirus crisis. Doreen Bloch, CEO and founder of Poshly, says, "Today, this one recession-proof product is completely irrelevant because COVID-19 has not allowed anyone to go outside."
Rather than lipstick, Emily Hoyt, founder of Lather, a clean beauty brand and retailer that's survived two recessions in its 20 years on the market, believes products concentrating on health, comfort and stress relief are the small indulgences people impacted by the coronavirus pandemic covet. She says, "Spending money on items that promise to bring positive social recognition [and] increased social status, whether that be clothes, makeup or jewelry, may not be as much in demand."
"The insurmountable loss of human life is so sad that lipstick is not going to fix that."
Indeed, social status and interactions may have played important roles in shaping previous lipstick effects. Research by Sarah Hill, a social psychology professor at Texas Christian University, shows looking good was vital in past recessions because there were fewer affluent men and outsized pressure on women to pair off with them. With interactions restricted, mating pressures are reduced, and the lipstick effect could be diminished.
Crucially, women's relationship with beauty has evolved since past recessions. Jamie Glassman, CEO of Mubic, parent company of cosmetics brand One Click Beauty, asserts the lipstick effect could persist because of modern consumers' emotional connection to lipstick. "Makeup really is about the self and not the selfie," she says, noting she worked on Maybelline's Color Sensational lip color launch that was a smash hit at the end of the Great Recession. "It's about looking in the mirror and feeling great, and it's not about everyone else seeing you looking great. Sure, it's great to look good on Zoom and FaceTime, but it's really about your own confidence."
Carlos Timiraos, former global president at the makeup brand Lipstick Queen and founder of brand development consultancy Lab & Bench, argues Zoom is a reason why the lipstick effect will persevere in the pandemic economy. He explains, "Lipstick's simplicity of application and ease of removability provides that one-two pop that can make anyone camera-ready." Timiraos elaborates, "Lipstick also fulfills the need for fun and escapism while sheltering at home. It allows one to be daring and experimental in terms of using and blending new and different colors and shades. Finally, lipstick is a mood changer, too. Instantly, it can add color to your world in these dark days, brightening and enlightening how you feel."
Jeffrey Ten, CEO of Global Brand Development and former VP of international business at NYX Cosmetics, concurs that relatively inexpensive experimentation drives lipstick purchases in recessions. "A $32 Lipstick is affordable to almost everyone, and it is definitely a treat. In reality, even now, it's about giving yourself a new look for a small investment," he says. "Already nails are taking off online, and I think the lipstick effect will follow suit again, if not for a $32 lipstick, then perhaps for a collection of masstige makeup for the same $32."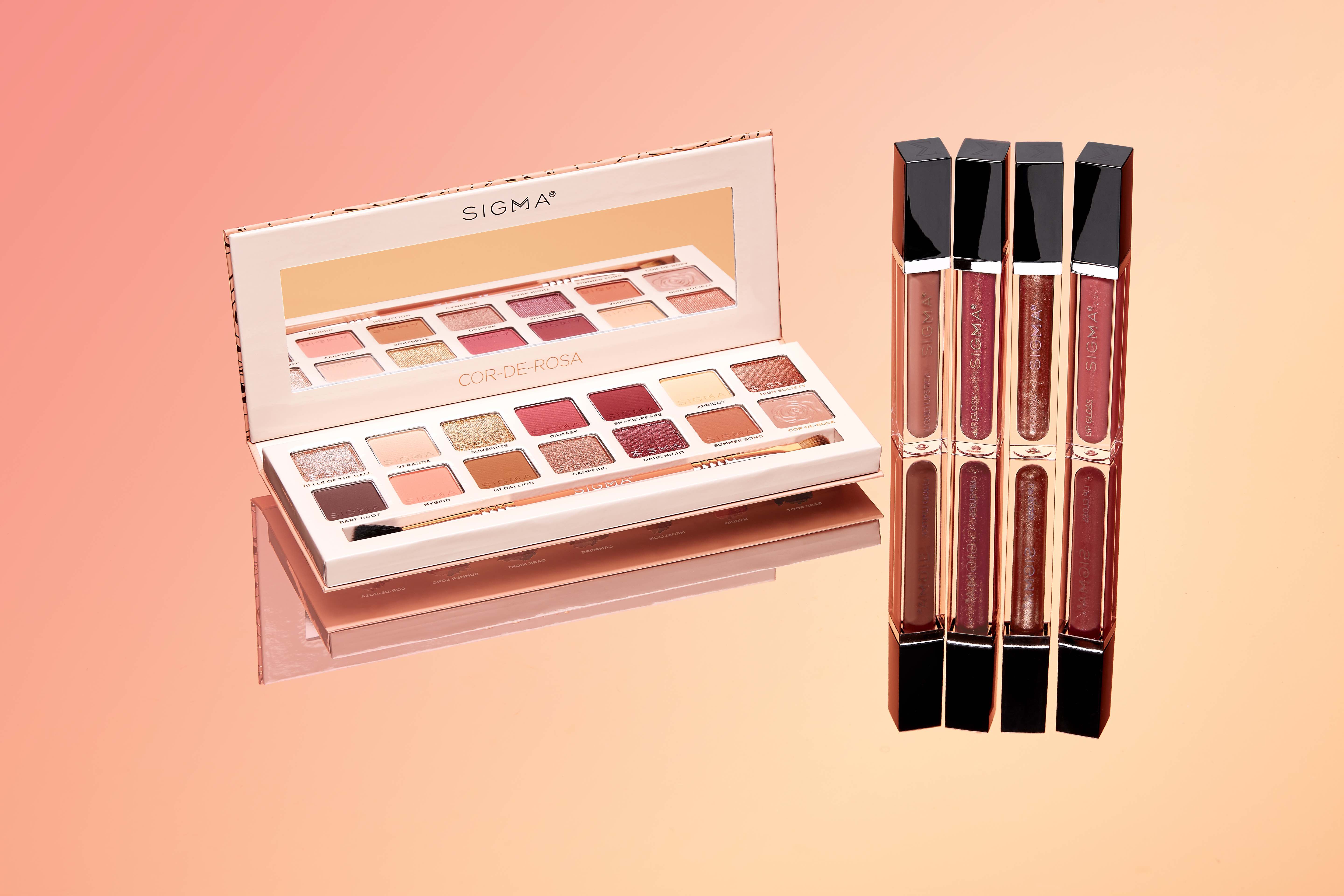 Although sales of color cosmetics have been in decline, a market movement that started before the coronavirus outbreak, business at a few makeup brands is offering hope for the lipstick effect. Compared to the preceding 30 days, brand Liplove's sales have ascended 15% in the last 30 days. Sigma Beauty's enduring products such as red lipstick are increasing in popularity, according to co-founder Simone Xavier. "I believe the lipstick effect is even more relevant in the coronavirus-related downturn than in past economic downturns," she says, emphasizing, "In both fashion and beauty, classic items become more valuable."
It's too early to tell if Sigma Beauty's and Liplove's experiences are the exceptions or the rules. In this dark stretch, Shannon Curtin, CEO of New World Natural Brands, owner of Nügg Beauty, Suki Skincare, 18.21 Man Made, Baetea and Baebody, is highly skeptical there will be a rosy picture for overall lipstick sales. Instead, she anticipates self-care, skincare and ingestible effects. "The insurmountable loss of human life is so sad that lipstick is not going to fix that. There's no lipstick effect to what I see in our beloved New York," she says. "There's not enough makeup I could put on my face to make myself feel better right now, but I need to take care of myself."