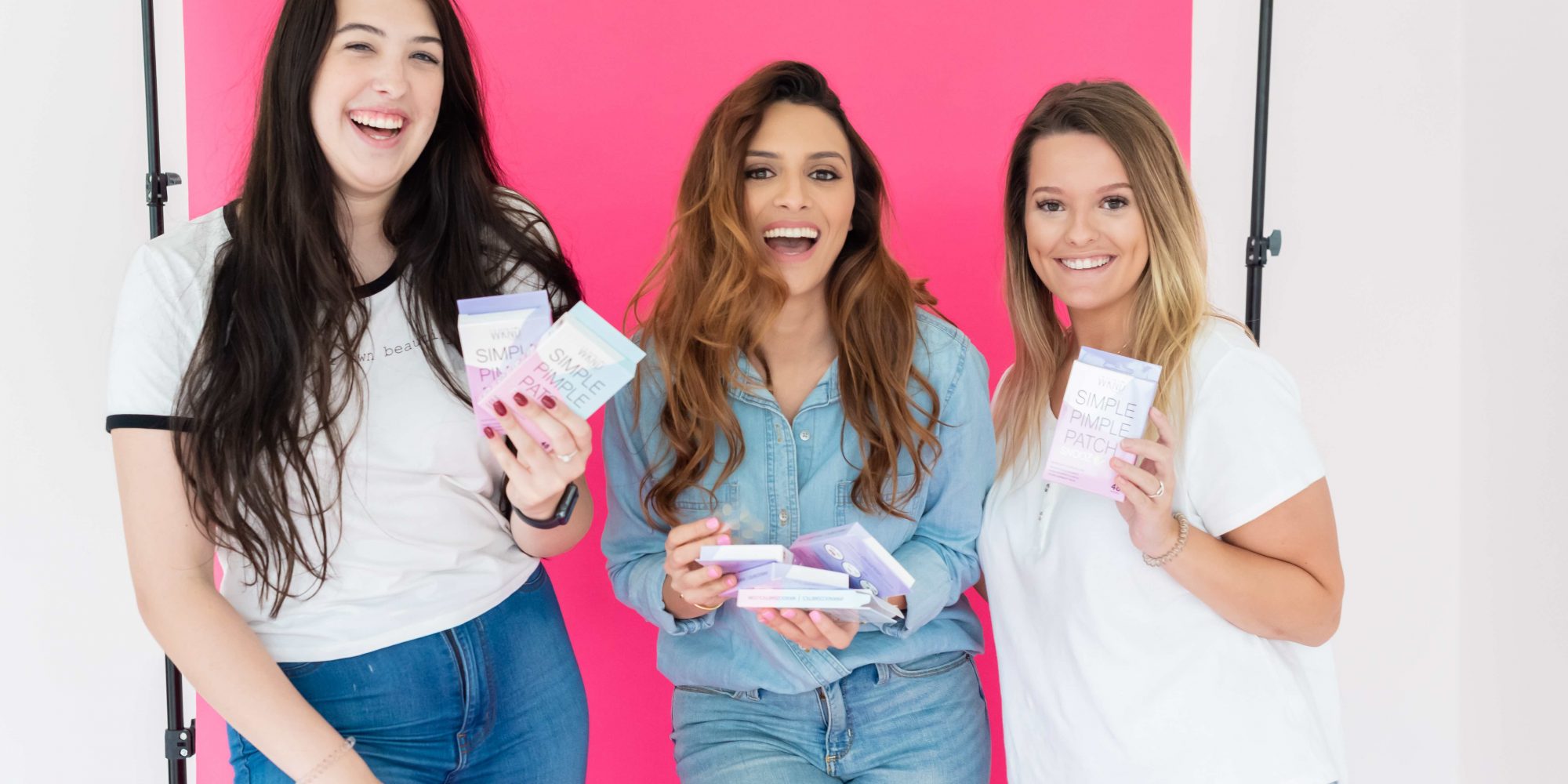 Want Clear Skin For The Weekend? Drop By Aerie And Anthropologie To Pick Up WKND Cosmetics' Pimple Patches
The pimple patch parade is popping.
The latest zit sticker startup gaining momentum at stores is WKND Cosmetics, which is rolling out to Anthropologie and American Eagle Outfitters Inc. chain Aerie with its signature Simple Pimple Patch after going live on Urban Outfitters' website nearly a year ago. The brand is making retail headway as the blemish sticker field grows increasingly crowded with the likes of Hero Cosmetics, ZitSticka, Starface, Peace Out, Cosrx and Rael duking it out with WKND Cosmetics for dollars from the 50 million Americans suffering from acne annually.
"My goal is to make WKND Cosmetics as accessible as it can be. I'm excited to be in these retailers and will be reaching out to more to make it easy to get," says founder Tissam Essafi. "The brand came from my personal experience of trying to figure out motherhood and a career. I was very stressed and I was dealing with adult acne, and it was such a confidence drainer. I brought my product to life because I wanted to empower women to be comfortable in their own skin. I wanted to feel good, and I wanted to make sure other women feel good."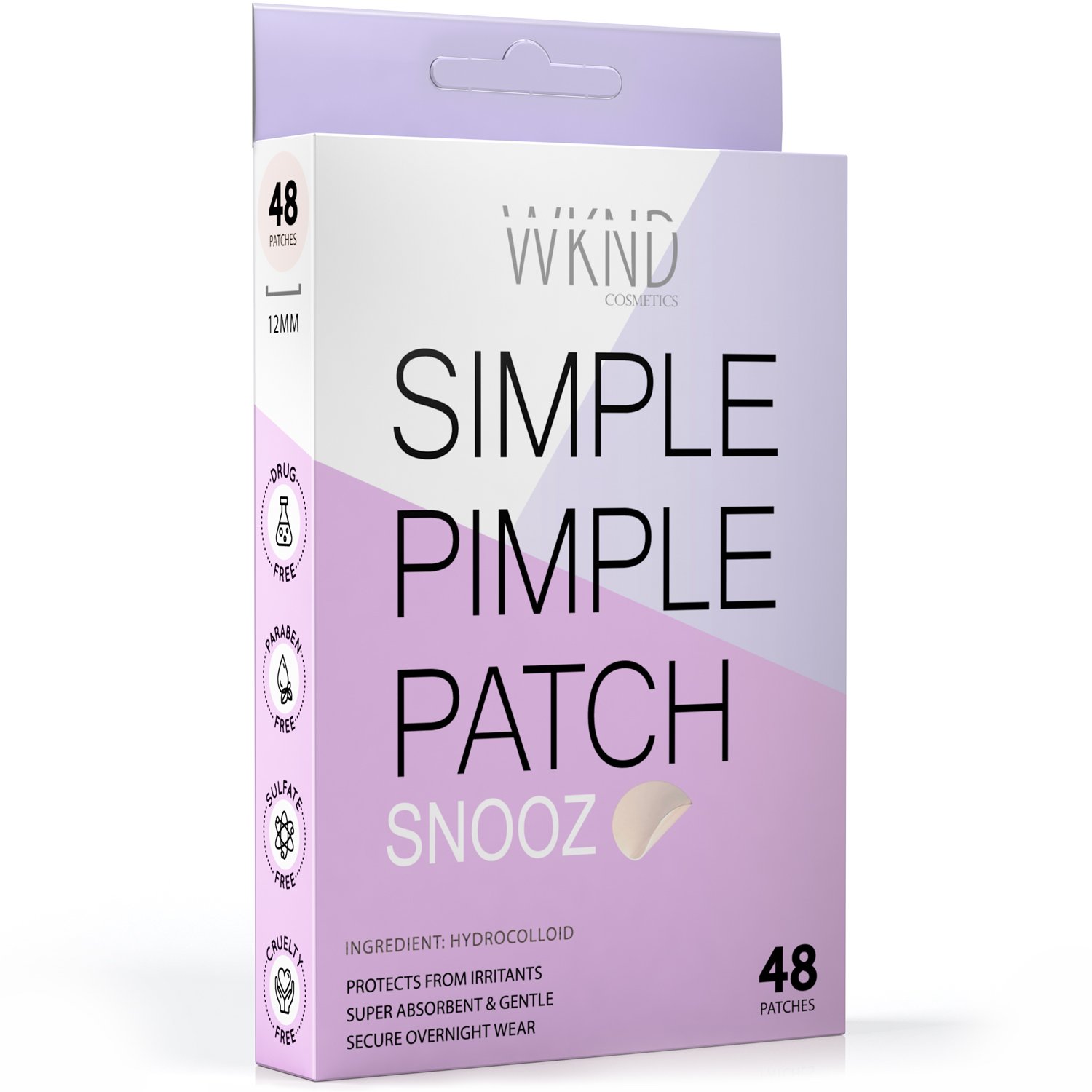 Essafi isn't a beauty industry veteran or serial entrepreneur. An immigrant to the United States from Casablanca, Essafi settled in the Dallas area in 2009 to be with her husband, whom she met while he was on vacation in Morocco. Without a college degree, she dreamt of becoming an information technology engineer, but she didn't imagine she could realize that dream, especially as she raised two children. Still, she committed herself to studying IT at home, and eventually obtained entry-level roles at Dell and Texas Instruments before securing an engineer job at nutrition and skincare company PURE: People United Reaching Everyone, a position she continues to hold, in 2016.
"My goal is to make WKND Cosmetics as accessible as it can be."
Anxious to perform outstandingly at the office as well as be a first-rate mom and wife, pimples began to appear on Essafi's upper lip and chin. She applied blemish creams to banish them—and the wait for them to work took forever. Really, it was a few days. However, she craved speedier action. Essafi turned into a googling machine, scouring the internet for zit zappers. She read enthusiast reviews of hydrocolloid bandages and decided to give them a shot. The hydrocolloid results trounced the results of zit creams. At the time, the availability of pimple patches in the U.S., though, was scant compared to what it is today, and she hunted and hunted for different hydrocolloid options.
"The product made a huge impact on me, and I wanted to learn more about it. I thought, 'How come such product doesn't exist that much in the U.S.?' I tried every kind of patch, and I became an expert," says Essafi. "I knew the ones that stuck—and the ones that didn't stick—and the sizes that you need. I knew the ones that were winners."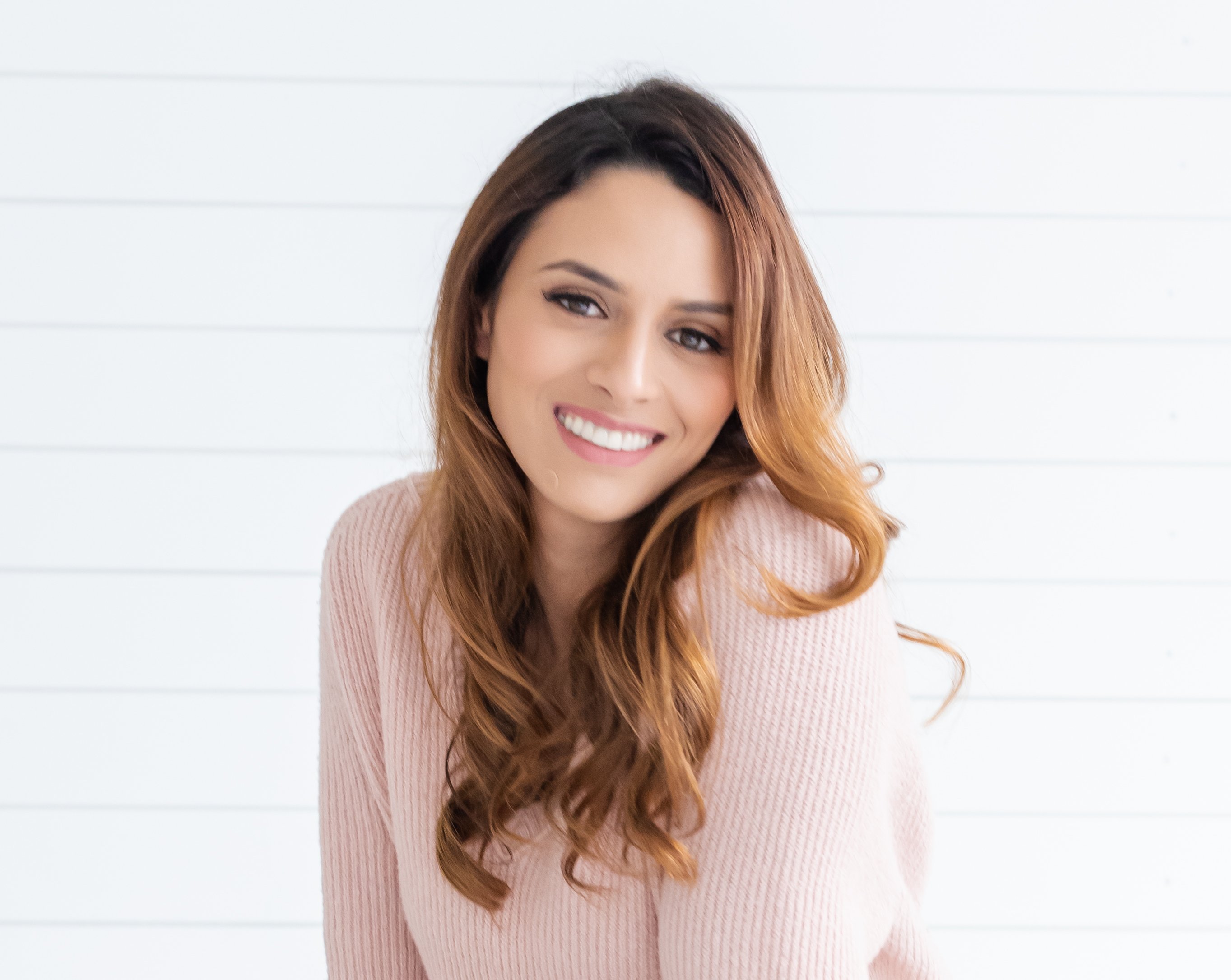 Convinced she could create a hydrocolloid patch superior to the products she was testing, Essafi spent months investigating Chinese manufacturers on Alibaba. The samples she received from them were terrible. Ultimately, she landed a Korean manufacturer and invested $10,000 to produce the pimple patch that would become Simple Pimple Patch. The Simple Pimple Patch is 12 millimeters in diameter, larger than diminutive varieties that Essafi estimates can be 7 millimeters in diameter. And she swears it stays put to absorb pimple fluid and sooth pimple pain. WKND Cosmetics has two versions of its stickers: Play for the day, and Snooz with thicker edges for the night. Simple Pimple Patch is priced at $17.95 for 48 patches at Aerie.
"It's definitely challenging, I'm not going to lie. But I believe in my product, and I am just going to keep on going."
"I tried so many patches in the market, and a lot of them were too big or too small. My concern was the really tiny ones that didn't stick to your face. For the most part, they were useless. They were just too small. I also noticed some patches didn't absorb so much. If you go to bed wearing the patch, it wouldn't stick throughout the night," says Essafi. "I made sure the size was a standard medium size to fit most pimples. It's super thin, and it's invisible."
WKND Cosmetics launched in August 2018, and Amazon was Essafi's main distribution target. She reasoned its massive consumer base could conveniently pick up the Simple Pimple Patch on the giant e-commerce platform. Currently, Amazon accounts for 80% of WKND Cosmetics' sales. Essafi soon set her sights beyond Amazon. She drew up a list of her favorite stores (Urban Outfitters Inc. retailers were on the list), searched for buyers on LinkedIn and tapped email address sourcing platform RocketReach to find their email addresses. Not familiar with retail procedures, she's been surprised at the length of the brand onboarding process. WKND Cosmetics initiated discussions with Anthropologie in the summer last year, and it's now entering 185 doors nationwide. At Aerie, the door count is 80.
"I learned the communication to bring the product on the shelves or online takes six months of back and forth. I learned to be patient and not get excited until the deal is done," says Essafi. Retail communication isn't over for WKND Cosmetics. Essafi has ambitions to place the brand in an array of retailers, including mass-market leaders Target and Walmart. Her immediate objective is to build its online sales. WKND Cosmetics' site is under construction and is slated to reemerge next month. In 2020, the brand will be ramping up influencer marketing, too. TikTok star Charli D'Amelio has already mentioned Simple Pimple Patch.
Essafi is very aware WKND Cosmetics is in congested category, but she argues there's plenty of room in the market for multiple patch players. "There aren't as many as there are face creams or deodorants. There's definitely a need, and that's why you see all these brands jumping on the opportunity," she says. "My biggest challenge is, coming from an IT background, trying to figure this thing out. I just tried to create a better product to meet my needs, and I wanted to share it with the world. When I see other brands with huge ad campaigns, it gives me doubts about winning in this space because of my lack of knowledge of industry practices. It's definitely challenging, I'm not going to lie. But I believe in my product, and I am just going to keep on going."