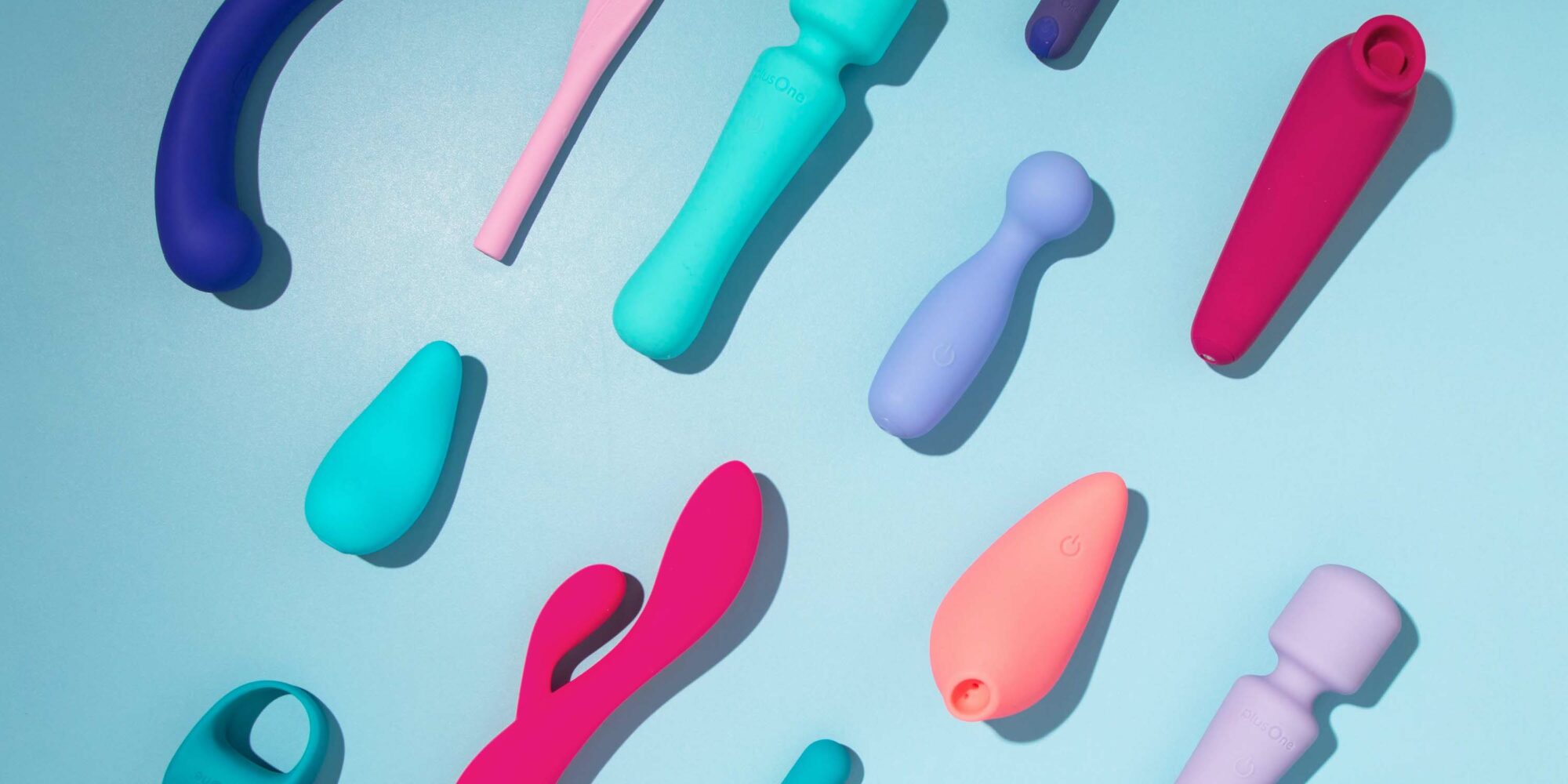 "Actively Looking For Acquisitions": Clio CEO Jamie Leventhal Talks Strategy Post-Yellow Wood Partners Acquisition
It was revealed Thursday that consumer packaged goods-focused private equity firm Yellow Wood Partners, owner of Dr. Scholl's and Freeman Beauty, has acquired several brands from personal care, beauty and sexual wellness device and accessory maker Clio, including its anchor brand PlusOne, the No. 1 sexual device brand at mass-market retail in the United States. The brands will be housed in a new platform
called Beacon Wellness Brands led by Clio founder and CEO Jamie Leventhal. Leventhal founded Clio in 2001 as a beauty—not a sexual wellness—company. Though Clio entered the pleasure space by chance, the products it created for it were a runaway success. Over the course of 20 years, Clio bootstrapped its way to becoming
a $100 million-plus business that sold more than 10 million sex devices last year. Beauty Independent touched base with Leventhal to discuss his take on the sexual wellness category, Beacon Wellness Brands' ambitious acquisition strategy, the new luxury pleasure brand Deia and more. 
How did Clio enter the sexual wellness space?
We are a beauty company by our heritage. Some of my peers will spin it as a negative that we never intended to be in the business. When people come into our office here, it feels more like you're in a beauty company and not the largest sexual wellness company in North America. It feels not corporate by any stretch. It's just bright and fun and different. When we launched into sexual wellness, we did it almost exclusively through the lens of beauty.
What did that look like?
Everything from brand identity to packaging to product design, the colors, even performance and use and looking at demographics and psychographics, we treated it just it was another beauty launch, and we do a fair amount of private label within beauty. It felt like an OEM client came to us. It was awesome. We were teed up to be successful because our economies of scale and efficiencies of scale for products that are made with silicone and run on a 3-volt DC motor and that use lithium rechargeable batteries. We came into this business primed. 
That was very prescient, looking at what's happening in sexual wellness now. 
It wasn't intentional. I'm certainly not that smart. It happened organically. It just worked, even the subtle aspects. Our [sexual wellness] products really resonate with Middle American women. I've been in this business for almost 30 years, and we've launched lots of ranges in beauty, in personal care, but nothing that's resonated with women quite like PlusOne. 
We just launched a premium sexual wellness range, Deia, that we haven't formally launched yet. We looked at what a lot of those more premium brands we're doing. My style is to like take everything apart. In our lab here, we've taken apart products from our peers that sell for $200, some even more, and we're like, "Wow, our materials and components are better at a $50 retail price."
We thought, "Let's do the best that we can do in terms of materials and finishes and components and innovation. Let's make it our best work." So, the average retail price under Deia is probably $149, but the products are literally the best that we could do. From packaging to the unboxing experience, every aspect of it we obsessed over, and we had all of COVID to really work on it. We kept pushing the launch back thinking we'll wait until we're out of COVID, so it gave us time to like to test and learn, test and learn, to do not just user testing, but functional testing in a way that we've never done before.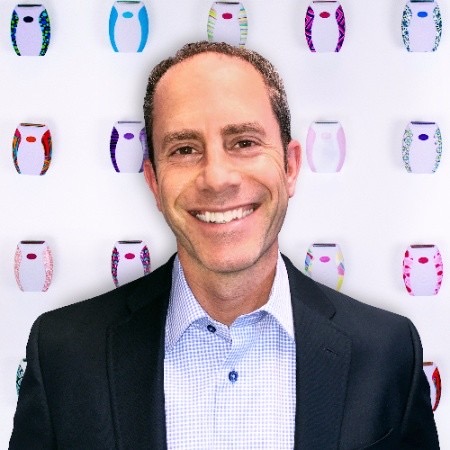 You're a man designing sex toys mostly for women. Are there a lot of women on your team?
It's mostly women. Our head of product design is an absolutely brilliant woman that we recruited away from Newell Brands. She is amazing. Her team is all women, all of product design, all of graphic design. We're probably 85% women. 
How big is your team?
We have an office here in Newton, [Mass.]. We have an office in Hong Kong and one in China. Across all of it, we're about 50 people, not huge. We're actually quite small.
Are the offices in Asia more for manufacturing or is that also a big market for you?
As we expand globally, we're looking at that market, but it's lower on our list. Initially, we're looking at markets that more closely mimic the U.S. market: the U.K., Australia, Germany. The offices there are more merchandising, engineering, accounting, export logistics because a lot of our products are actually made here in the U.S., some in New Jersey, but a lot of it is also made in China. 
Most of the creative is done here, and I love it because we're so vertically integrated. Our R&D lab is here. We'll sit in a meeting in our conference room and one of our product designers will sketch on an iPad pro. If it's an hour-long meeting, like 20 or 30 minutes in, the designer will be sketching and talking to the team like, "Is this is sort of what you envision?" Then, she's uploaded it and is printing it. We can 3D print in silicone. So, 40 minutes into our hour-long meeting, she'll pop out for a second, come back [with the model] and be like, 'Is this what you're thinking?' From ideation to product packaging, brand marketing, everything is done here in Newton.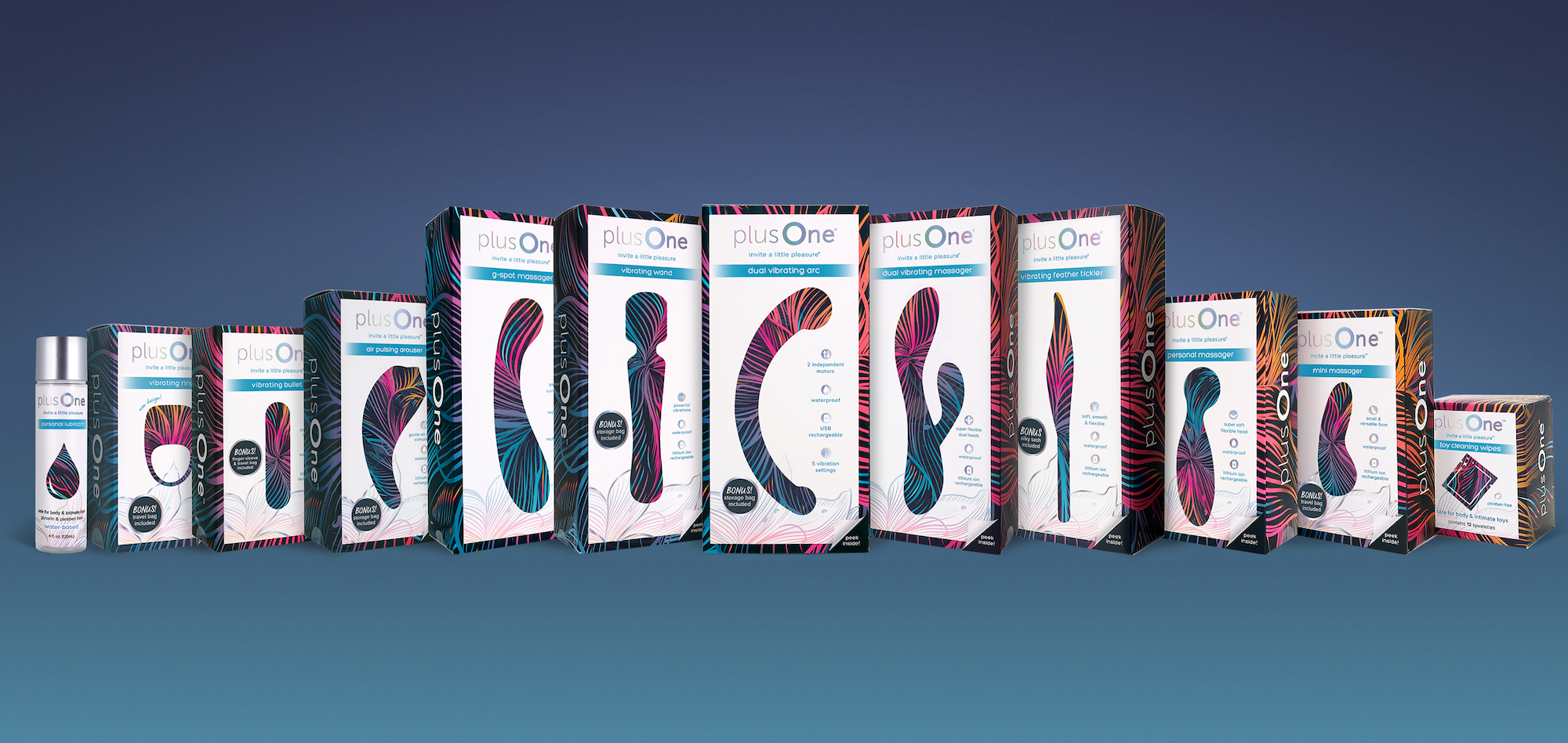 How will it change post-acquisition?
That's the kind of stuff that we talk about here every day. I love this company. I started this company with nothing. I bootstrapped right up until this deal. We built this company to over $100 million on our own bootstrapping and, in many ways, it was hard, but, in many ways, it allowed us to build this culture that we love. My team is spectacular. Many of them have been here 18, 15, 10 years. 
What's going to change is very little other than the fact that we're appropriately capitalized now. We've built this company on a shoestring budget. We didn't spend nearly enough on marketing. We need more people.
One thing that changed immediately is we've literally doubled our footprint in our office here. We're almost doubling the headcount here. We're in the process of recruiting this amazing woman—she comes from beauty—as our new head of marketing. We could have never afforded a woman like this before. She took an amazing beauty brand through to ultimately a sale to a huge CPG. So, not much has really changed other than the team is stronger, and we've got more cash. We're the platform. We're doing what we've done in beauty.
We're looking right now actively at companies [to acquire]. I joke a lot that, if it weren't for cannabis, sexual wellness would be the hottest category at retail, and it's just like cannabis in that there's so many niche players, and we love so many of them. I know a lot of them look at us like we're the big evil corporation. I think if any of them talked to me or came in and visited with us, they would be like, "You're nothing like we thought."
Those niche players are the ones that we spend the most time looking at and thinking, "this is so smart" or "this is beautiful" or "the ingredients in this are amazing." I'm excited to bring some of that in and bring some of those people hopefully in because I'm filling a room here with more smart and creative people that are passionate about the space. 
What we really want to do is reframe the discussion around the notion of wellness. We develop the products through this lens of beauty, but we've really been steering the company more in the direction of women's health, women's wellness, couples' health, and we love it. 
Are there specific subcategories in intimate wellness you're especially interested in?
Shortly after we closed this deal in December, we sat as a team and started drawing a map of who are the best of these awesome niche players, $3 million or $4 million in sales, $12 million at most. So, yes, we're actively looking for acquisitions in this space and, yes, very much looking in the women's wellness space. We are launching a device here. I won't say with who, but it will go into incontinence in a major U.S. retailer. So, we're expanding beyond just the personal intimacy space into more of the healthcare space. 
We have a matrix of where we see the industry going, and it includes the players that are the best in all these little aspects of it, including anal sex. Looking at that space, how do we do that in a way that doesn't offend your mainstream, Middle America mom rolling your kids through a Walmart or a Target store? And that's tricky, especially when those retailers are much bigger than we are. For the largest retailer in the world, you're going to offend somebody, always. 
Digital advertising is a huge growth channel for other CPG categories, and it's really closed off to sexual wellness brands. How do you deal with that?
We deal with it every day. Significantly more than half of the digital ads that we submit get rejected. We try constantly. There are some text only ads online that we can run. An anecdote that gives us a little bit of courage to keep trying: pre-COVID, we were eager to advertise in print, but only in the weeklies because print is dead, but the weeklies aren't dead. When I travel with my family, my wife, who actually gets US Weekly sent to our house,  when we go to the airport, she gets Life & Style or People. So, we were like, "Let's advertise in the weeklies." They said no. We pushed and pushed and finally got Life & Style first. We were the first sexual wellness brand that was allowed to advertise in the weeklies. Once we got into Life & Style, all of them said, "OK, fine. We'll let you do it."
Once COVID hit, we stopped, but we were very proud that we broke down [that barrier]. With online, I think as we re-tailor our messaging to wellness. It feels awfully sexist that you can advertise Viagra or Cialis. In my car with the kids or watching TV, I see that all the time, but we can't talk about women's health. I'm shocked it's like that in the digital space, which seems to be more liberal. So, we're disappointed, but we're confident that it will change soon. We'll continue to push.