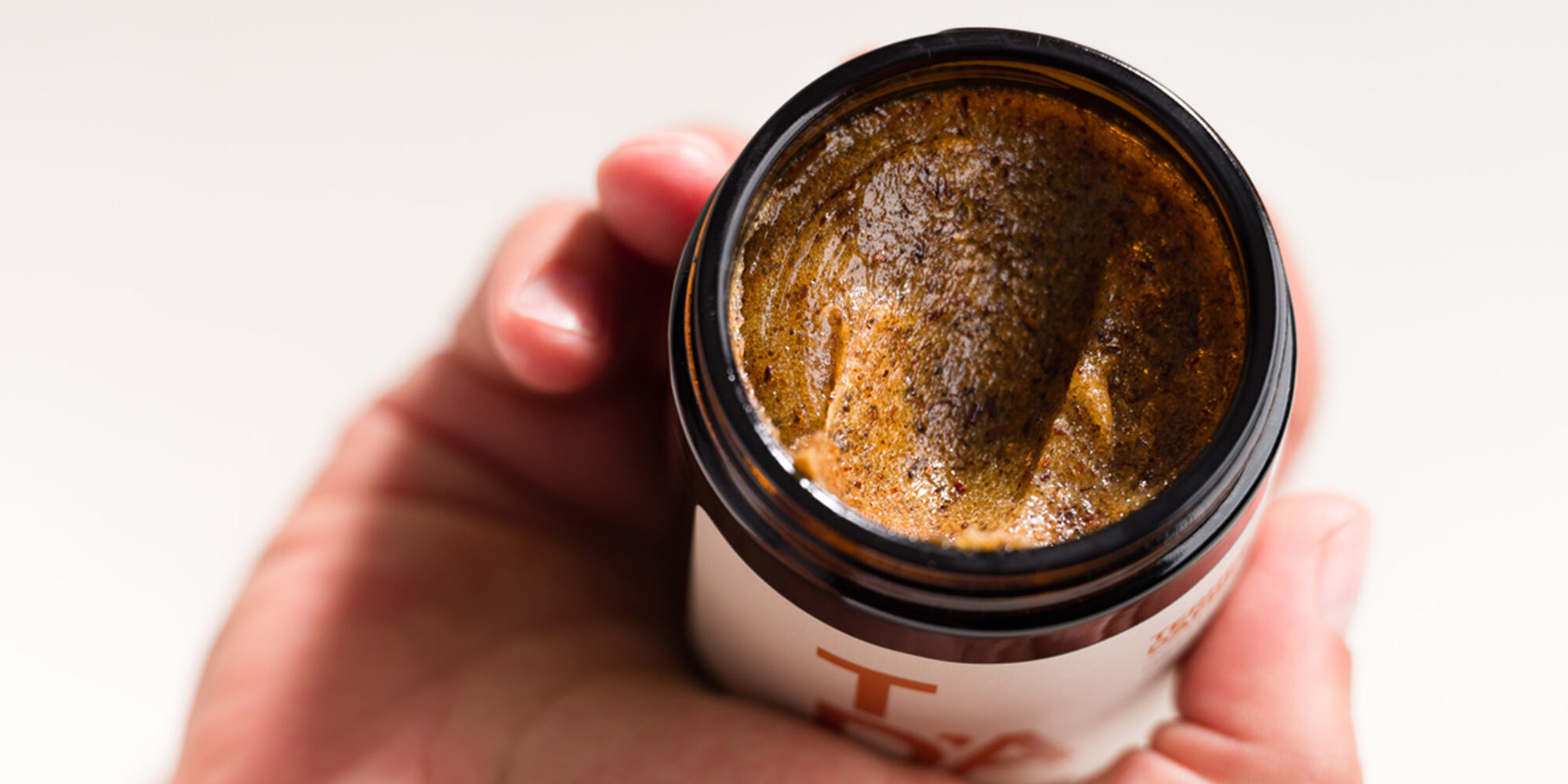 African Botanicals Power Organic Luxury Skincare Brand Terres D'Afrique
Stephan Helary doesn't have to look far for ingredient inspiration. Plants and trees such as buchu, kigelia and marula depended upon for centuries for medicinal purposes are common in Southern Africa, where the creator and CEO of luxury skincare brand Terres D'Afrique makes his home in South Africa's largest city, Johannesburg. Born and raised in Madagascar, an island nation with 150,000 species found nowhere else, the veterinarian turned botanist spent three years analyzing and cataloguing plants. "Madagascar has one of the most extraordinary pharmacopeia in the world. This is where my fascination of the bounty and complexity of nature began," he says in a video for nearly 7-year-old Terres D'Afrique, which spotlights the indigenous African ingredients, including baobab, omumbiri and mafura as well as buchu, kigelia and marula, it puts in its products, their sources and the harvesters that collect them on its website. The brand supports The Baobab Foundation, which funds projects in areas where baobab is harvested, with 1% of its sales. Beauty Independent talked to Helary about his background, and Terres D'Afrique's broadening distribution, bestsellers and forthcoming products.
Tell us about your career path before creating Terres D'Afrique.
I was born in Madagascar and spent most of my life in Africa. I then went to Europe studying as a vet and got my master's in wildlife management, worked on environmental studies and eventually got a Ph.D. in nutritional ecology. I studied black rhinos in Namibia and why they would do well in some areas over others based on the nutritional value of the environment. I've always had a very strong interest in nutrition. Being born in Madagascar, you are exposed at a young age to the medicinal properties and value of plants and essential oils, some of the most potent offerings in the world.
When I worked on a development project in Namibia, where marula oil originates, we identified it as a potential source of income for the community, and wanted to do the research on preliminary extraction, testing and creating the market for it. It helped the women come together in cooperatives. They were taught how to process in a less traditional way, more appropriate for commercial purposes. It really allowed me to see the incredible wealth of African botanicals and plants that can be used in skincare, but, locally, even in these countries, it's not that easy to find a finished product that has the quality or criteria in organic and sustainable that the consumer wants these days. It was really what inspired me to work in the field and understand the challenges these people face. Doing agriculture in those regions is not easy at all. Also, I came from a conservation background [and it was important to me to preserve] biodiversity. I thought it would be very interesting to be on the other end of the supply chain, not just the source, to come up with a brand that chooses these indigenous plants and bring them to consumers.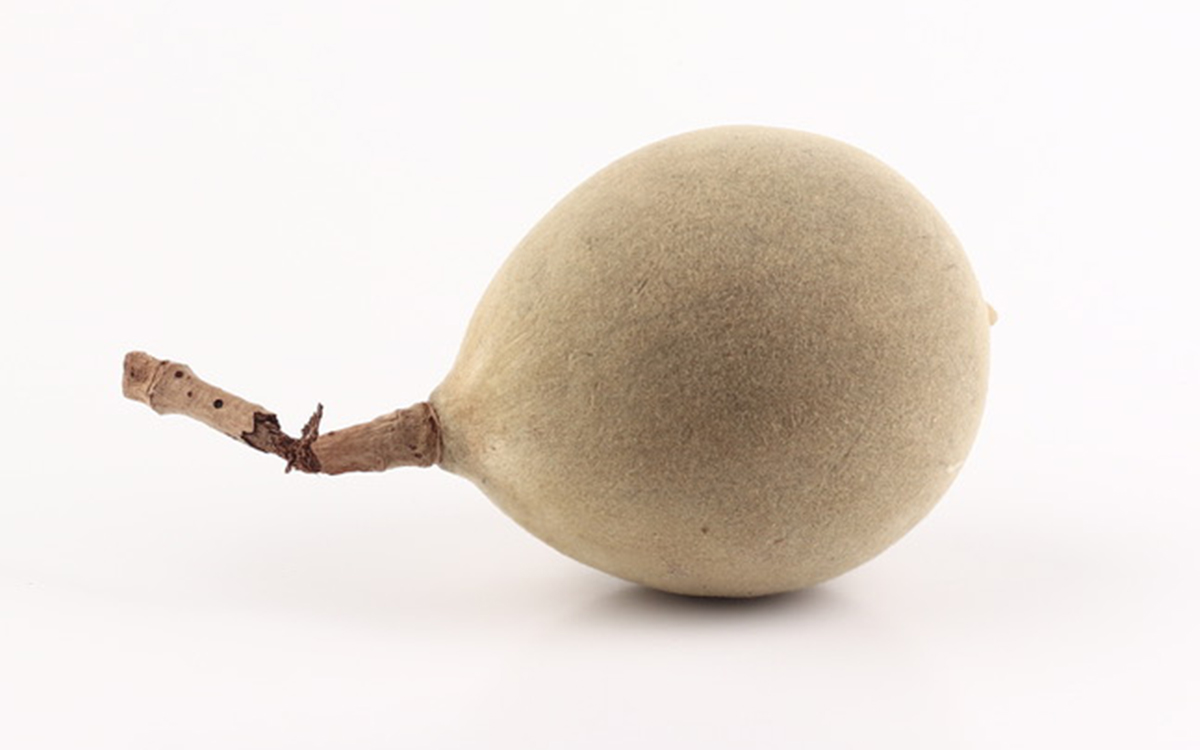 What products did the brand launch with?
We launched with 11 products. Seven of them are in the facial range that we have today and a couple of body products as well. At the time, based in South Africa, we didn't have access to the retail channels appropriate for what we had created, and the consumer was still lacking in interest for organic and sustainable products like you see today. We decided to focus on the spa market, and commercialize the brand to suit luxury spas and five star hotels. From there, the line grew based on their needs like massage oils and other supplemental products.
What are Terres D'Afrique's bestselling products?
The top three would be Uplifting Serum, Light Facial Cream and Omumbiri Body Butter. We see these products go to first-timers and return buyers alike. Their efficacy and texture really speak for themselves. The Body Butter, for instance, is very rich and creamy. It absorbs really well and has been a success for us right from the start.
We've noticed that we ship quite a bit of the body butter to the U.S., where the clientele of spas and hotels we work with have discovered the brand and have loved it, particularly people with sensitive skin, eczema and psoriasis. They're always amazed at how much it helps reduce their symptoms. We attribute that to the sausage tree. It's a big tree you find in the savannah on the eastern side. The fruits look like big hanging sausages. It's traditionally used by people in Mozambique for its active molecules that serve as a natural steroid. It has such strong anti-inflammatory properties and really makes an impact in soothing irritated skin.
How much time and money did it take to get the brand off the ground?
It was a family-funded business the first four to five years. Then, we brought in a first investor and, this year, we took on another one. They are all angel investors. I was looking for funding and found it in a client who used to work for the Four Seasons and had been impressed that we managed to get into so many hotels and believed in the potential of the brand. The second one was a friend of mine. When he discovered the brand, he saw the potential for expansion into the U.S. market, so that is where he is focused.
Explain the tools that are launching.
We're refreshing the website to add three rituals based on our spa experiences and treatments. One is about glow, another is detox and, then, anti-aging. We're taking what we do in the spas and modifying the protocols to make it friendly for our customers to do at home on themselves. We've incorporated crystal bowls and sticks made of jasper from Madagascar to help focus on pressure points and lymphatic drainage. Each ritual has specific movements designed to work on the desired outcome. We really wanted to offer more than just products on their own, but the overall experience and bring what we've created for spas and the benefits of treatments into retail.
Where is Terres D'Afrique sold now?
Until 2018, we were just a spa brand. It was always part of the business plan to start expanding into retail, and look into Europe and U.S. markets. We decided it was time because we were just in different African countries, the Maldives, Indian Ocean islands and the Middle East. In 2019, I spent the year coming back to the U.S. investigating to get a sense of whether people would be interested in our brand from an investment and retail distribution point of view. We did IBE New York, and everyone was really excited about the brand. [Indie Beauty Expo parent company Indie Beauty Media Group is the owner of Beauty Independent.]
Everyone saw the opportunity. The brand and ingredients are so different and ticked boxes of current trends. We did some-pop ups in Brooklyn, but it wasn't really the right place. From there, we launched our e-commerce platform. We were really focused on B2B before and never direct-to-consumer. We launched that in December 2019. Then, the world changed. We've decided for now to focus on our e-commerce, growing the brand awareness in the U.S. and Europe. Our split is 60% U.S. and 40% EU.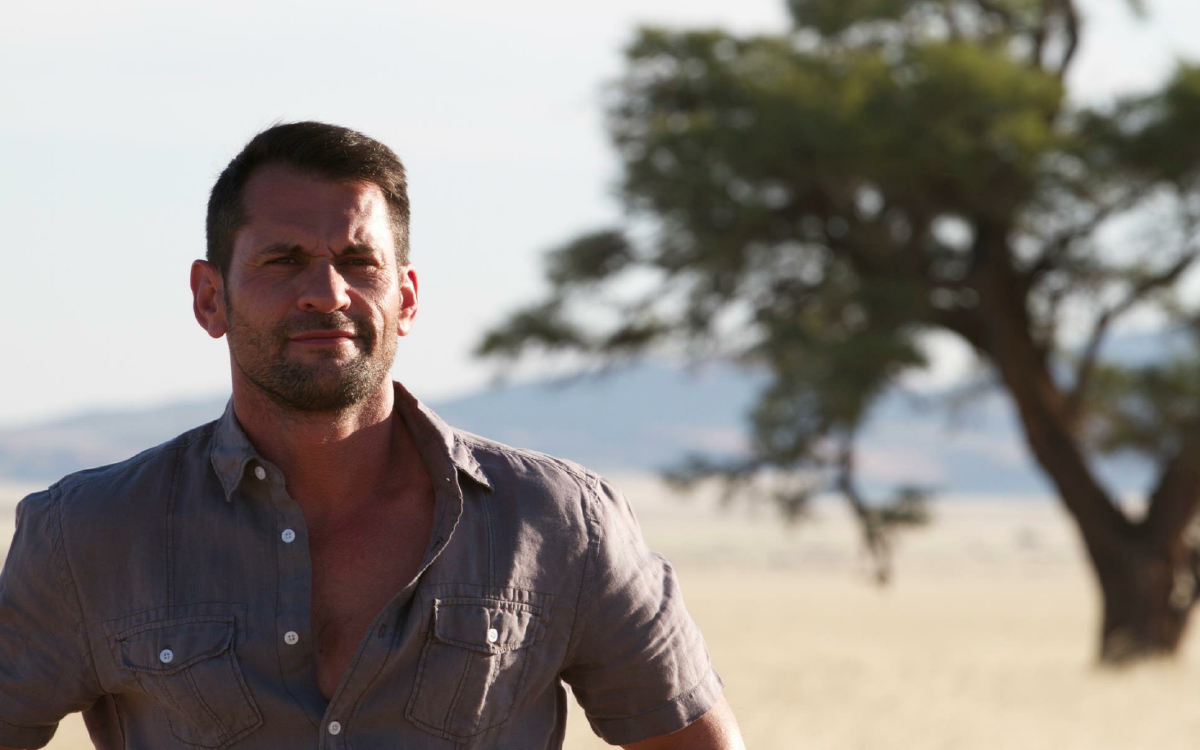 What would be a dream retailer for the brand?
There's always the prestige ones you want to be in because it's a recognition of their quality meeting yours, but the new independent ones focusing on clean beauty like Credo, The Detox Market and Follain [would be dream retailers for Terres D'Afrique].
What has been your experience during the pandemic?
The e-commerce side was relatively new for us, so historical data was lacking, but, even though we are small, we've had good progression every month. The challenge is to reach that critical mass of people knowing about the brand. We put together a campaign to focus on stress awareness, and people really responded to that. It was timely. We continue to gain followers and attention in an intentional way.
Despite everything happening this year, for me, what I find really encouraging is a shift in the consumer. This pandemic has accelerated the desire to consume more sustainable and ethical products. The change has been coming for such a long time in the skincare industry. It is necessary. It's going to keep moving forward.
How do you view the colonial past of Africa as it relates to your role as a brand founder?
Terres D'Afrique is focused on working for a better environmental future and increased economic growth opportunities for rural populations in remote parts of Africa, often living in climates and environments where it is challenging to grow crops. We are not here to do politics nor to comment on past events that cannot be changed, but rather to foster sustainable and ethical economic growth in some of the poorest rural areas in Africa.
The trade of indigenous plant material, whether traditionally used or not, represents a great opportunity for these populations to generate income during the dry season during which they cannot grow crops. This additional seasonal income is often higher than traditional income coming from standard agriculture, allowing these families to access education and healthcare and also to purchase land and build proper homes. Our aim is to empower these women we collaborate with.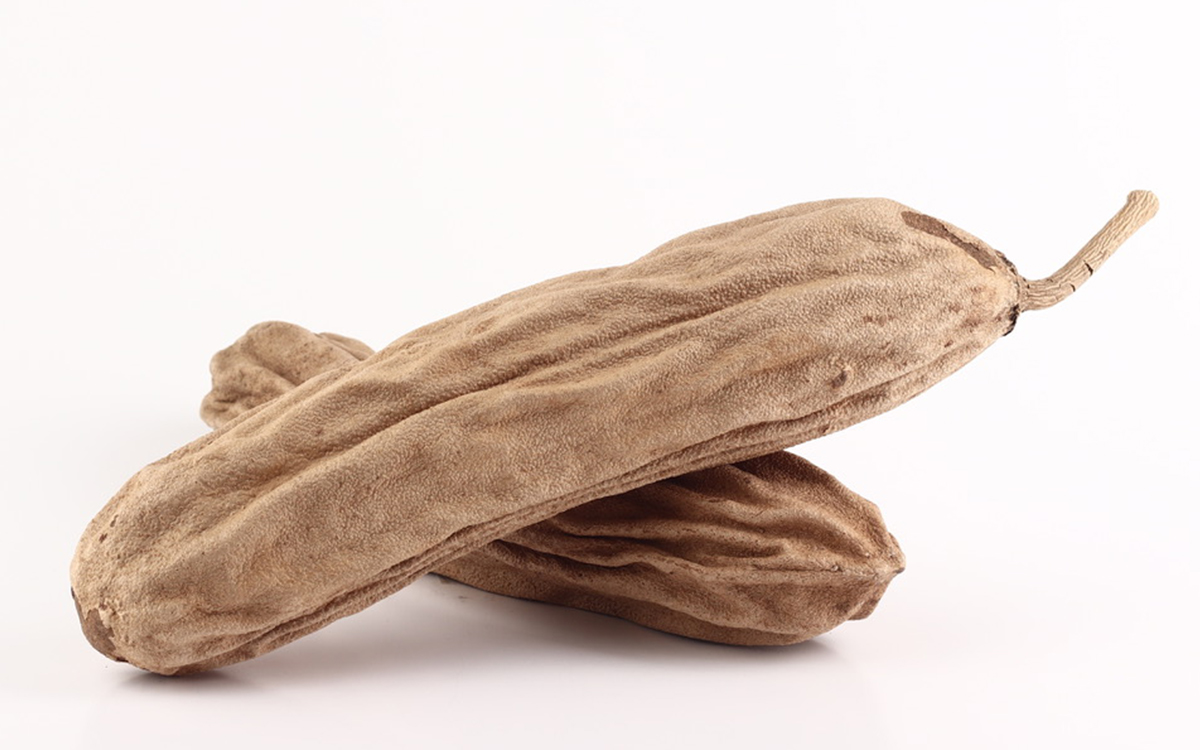 The trade of these raw materials is not forced upon them, and they see it as an opportunity to improve their livelihood. Abuse by big Western pharmaceutical corporations in the past has led to the creation of the Nagoya Protocol by the United Nations to protect the intellectual properties of indigenous people and ensure benefit sharing arising from the utilization of these natural resources. Terres D'Afrique abides by these principles of ethical sourcing, ensuring that we pay a fair price. We do not claim any intellectual property rights or exclusivity rights, and we only purchase from sustainable sources. By doing so, we create respectful, long-lasting commercial bonds that will ensure a continuous and prosperous relationship for both parties. We go even further by giving back a percentage of sales to help build preschools in rural villages where these infrastructures are desperately needed and not provided by local governments.
What's been the biggest lesson you've learned so far about what it takes to make it as a beauty entrepreneur?
From creating the product, the brand, it's not so much the vision when you have it, it's not hard to create. The product, however, you don't realize how complex it can be from the supply chain and certifications. At some stage, you have to make compromises. There's so much intricacy in the packaging, supply, quality, export regulations. Now that we're past the initial phases, we know how to do it, but, from a distribution point of view, it's finding the right partners. It can take time. It took us a year and a half once we launched. We were struggling I finally did an event in Dubai, met the Four Seasons, then everyone wanted us as well. Once you enter into business with the right partner, it becomes much easier.
What advice do you have for other budding beauty entrepreneurs?
It's a lot harder than you think. It will take much longer. It will cost a lot more. When you plan to get into a brand, take your time and effort projections, and multiply them by two.