Ami Colé Is Projected To End This Year With $2.5M In Sales—And It's Just Getting Started
Diarrha N'Diaye-Mbaye feels like a mother of two. Her entrepreneurial child, Ami Colé, is celebrating its first birthday today, while her actual child, which arrived in February, is only a couple of months old. "It's like I'm taking care of two babies at the same time," says N'Diaye-Mbaye. "My son is on my boob while I'm talking in meetings. I'm still getting the work done."
Now entering the toddler stage, Ami Colé had a booming debut. The clean makeup brand designed for women of color is projected to bring in $2.5 million in revenues by the end of the year. It's also racked up 13.3 million impressions on social media, where it's received 173,000 likes and 6,000 comments, and 350 press features and 15 beauty awards, including a Beauty Independent 2021 Beacon Award for best cosmetics product launch.
"It's been phenomenal so far especially considering we launched makeup during a pandemic when people were not only wearing masks, but were pretty much at home," says N'Diaye-Mbaye. "We've been able to prove our thesis and continue to build, which is a pretty big deal for a venture-funded business that was pre-product, pre-idea and pre-proof of concepts."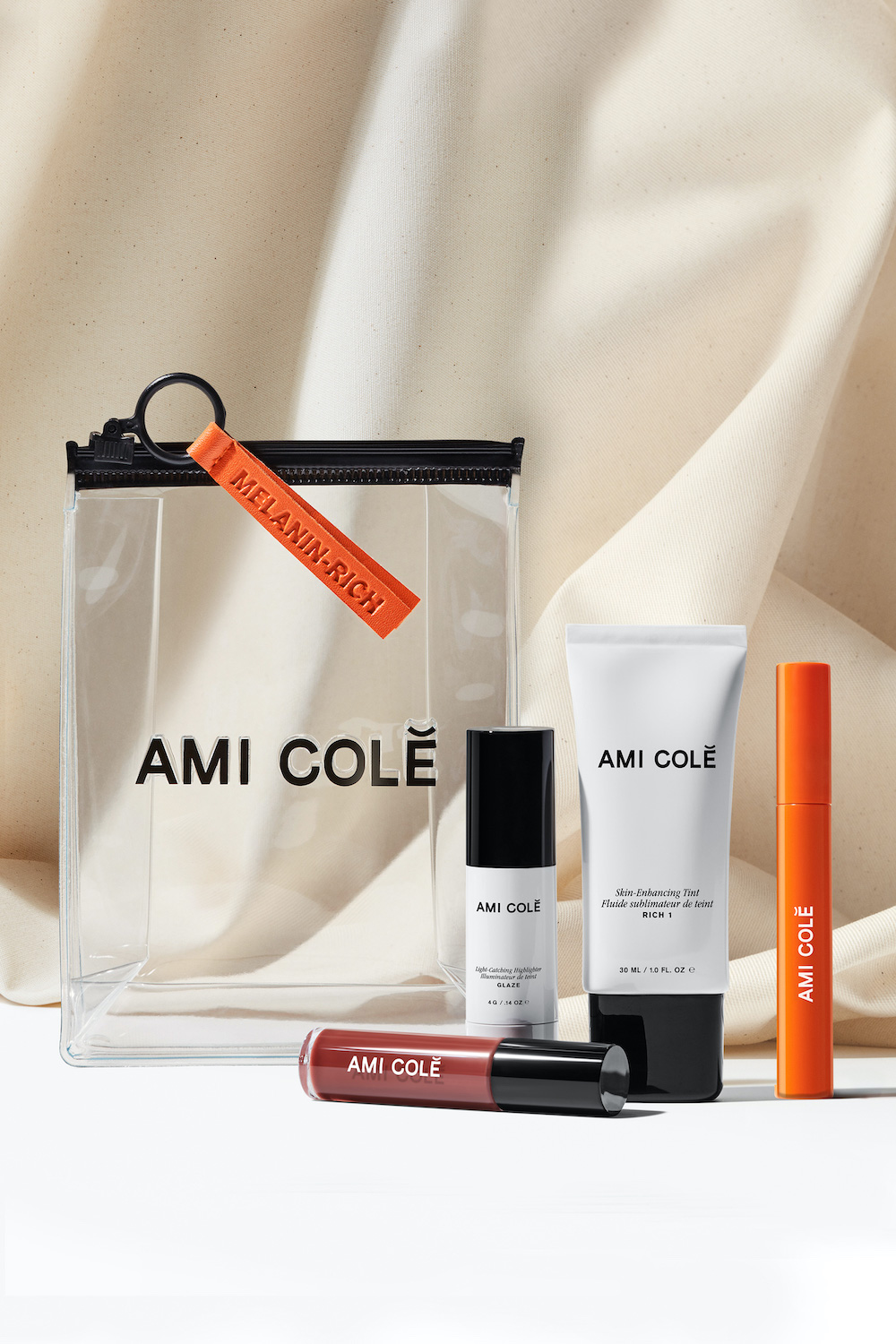 Ami Colé secured over $1 million in pre-seed funding. Among the investors and investment firms that backed it are Katherine Power, Lindsay Peoples Wagner, Hannah Bronfman, Henry Davis, Greycroft, Debut Capital and Imaginary Ventures. It started with three products: Skin-Enhancing Tint, Light-Catching Highlighter and Lip Treatment Oil, the bestseller that's sold out three times and been called the "Telfar of lip glosses." The product lineup has extended since the launch to Lash-Amplifying Mascara, Skin Melt Loose Powder, Skin-Enhancing Concealer and a trio of makeup brushes. Ami Colé's individual products are priced at $15 to $32.
N'Diaye-Mbaye says, "A lot of the ideas have been coming through the original surveys that we had where we asked people, what do you need in your makeup bag? We're kind of literally walking through the list of things and being smart about it."
N'Diaye-Mbaye is leveraging data from existing products—for example, the Skin-Enhancing Tint shades that are the most popular—to inform future products. To date, she's particularly proud of Ami Colé's Skin-Enhancing Concealer, which comes in a dozen shades. Skin-Enhancing Tint comes in six shades.
"Complexion is just freaking hard to sell," she says. "You can't show it in its true form on dot-com without using AI or things like that, and we know that AI still has a lot of work to do when it comes to dark skin tones and melanin-rich skin. So, I'm really, really proud that we've been able to listen intently and create those shades for our customer and not compromise the formula as well."
"We're not a pro makeup artistry brand, we're the brand next door."
Ami Colé plans to release products on a consistent quarterly cadence, and N'Diaye-Mbaye says its launch schedule is booked out until 2024. The brand's team has swelled from three full-time employees to seven over the past year. It's doubled down on operations and product development, hiring two VPs with experience at Nars, Fenty Beauty and Estée Lauder, and investing in safety stock to get ahead of possible future supply chain issues.
"We're being a little bit smarter about our orders and making sure that, worst-case scenario, we'll have 10,000 empty vials waiting for us to be filled," says N'Diaye-Mbaye.
Ami Colé has launched at Thirteen Lune, Violet Grey and Goop, and it will debut soon on Net-A-Porter. A major undisclosed retailer is on deck for later this year, too. Still, the majority of Ami Colé's business is via the brand's e-commerce platform driven by organic search. "This is such a great indicator that this is true brand love," says N'Diaye-Mbaye. "We were so worried that people wouldn't even know how to pronounce the name, let alone spell it, so I'm really happy that it's been translating well on that front."
N'Diaye-Mbaye emphasizes brand storytelling is important for retail partnerships. "Especially with the brand being so closely tied to my story, if people get to shelf, and they're like, 'Oh, what's this thing? Another mascara?,' l did not want that to happen," she says. "We were really intentional about retailers that understood one what we stood for, and two understood how important it was to speak to our girl very carefully and thoughtfully."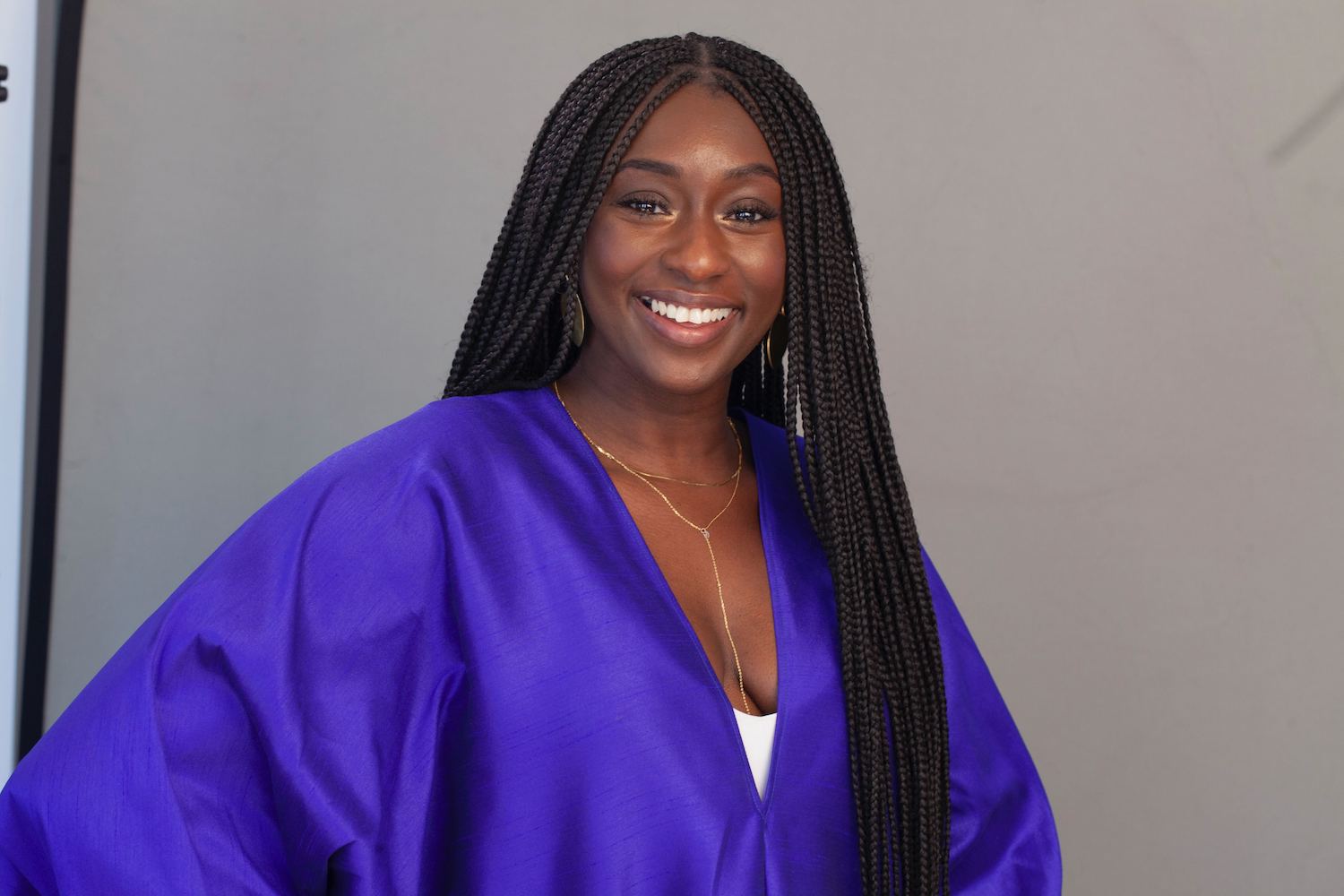 Curation is also crucial, points out N'Diaye-Mbaye. "I love a tight edit," she says. "I love being able to go some place and trust that everything on the website has integrity behind it versus just a dump or pool of beauty things."
Video has been king for Ami Colé. Its customer responds to seeing people's faces and simple swatches on skin. "We're not a pro makeup artistry brand, we're the brand next door, we're the friendly older sister or the peer that can explain to you why you should get this concealer," says N'Diaye-Mbaye. The products, like the marketing, are about keeping skin as the north star and "celebrating who you are and not really transforming."
N'Diaye-Mbaye credits Ami Colé's community for the brand's success. It's primarily made up of the consumers she developed the brand for: Women of color who've struggled to find products that speak to and work for them. She says, "I joke around and say every company has their own love language and, for us, it really has been authenticity. It's truly our story, it's truly our community story, it's truly what we've lived through. So, it comes to us pretty naturally, which I know is not the same for all brands."